Modern Bathroom, Top 10 Design Trends

Bathroom Ideas

Interior Design Ideas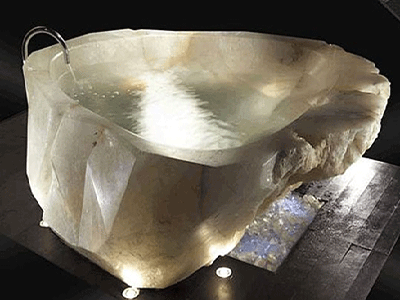 Modern bathroom design trends, stone bathtubs, crystal tub with LED lights
bathroom decorating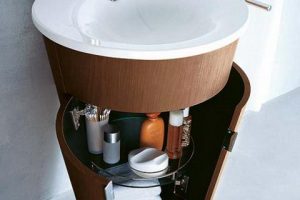 Minimalism or antiquity, functionality, comfort, and beautiful look are the top interior design trends that penetrated modern bathroom furniture, lighting, and fixtures. Natural materials, water-saving, energy-saving modern bathroom fixtures, organic shapes, and colorful design create contemporary bathroom decor that is functional, stylish, and eco-friendly.
Modern interior design ideas in eco-friendly style are trendy. Installing bathroom vanities, bathtubs, shelves and adding accessories made of environmentally friendly materials – stainless steel, glass, wood, ceramic, and stone, are modern remodeling ideas and new bathroom design trends.
Moisture-resistant finishes protect warm wood bathroom flooring, wooden bathroom furniture, small bathroom decor accessories, and mirror frames made of natural wood. Inspired by nature, neutral and natural interior design colors, from natural wood and stone to bright sky blue and grass green color shades, create cheerful contemporary interior design and bathroom decorating.
Walk-in shower for a lonely soul, the art of design
Small bathroom remodeling and home staging ideas
Modern bathroom design trends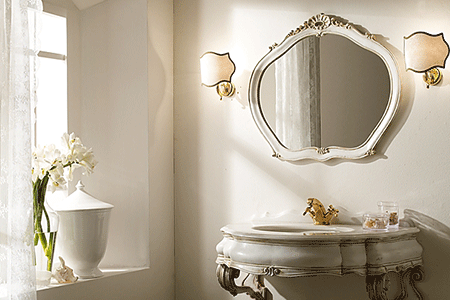 Modern bathroom design ideas include large windows, stone, and wood structural and decorating elements that connect contemporary bathroom decor to nature and create a relaxing and pleasant environment. Green house plants on the floor or walls and interesting floral compositions or floral wallpaper patterns are modern bathroom design trends also. Green leaves and flowers add beautiful forest green color shades and bright color accents to the stylish contemporary interior design palette and create calming, a spa-like atmosphere in modern bathrooms.
Modern bathroom sinks, made of traditional, unusual, and new contemporary materials, are available in various shapes. Free-shaped modern sinks are trendy also. Leather or stone-like materials, glass, and high-quality colorful artificial materials make bathroom sinks look unique and contemporary.
1. Antique bathroom furniture and accessories in vintage style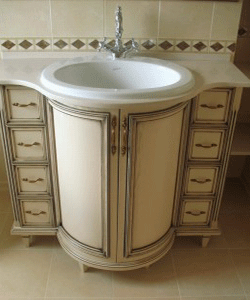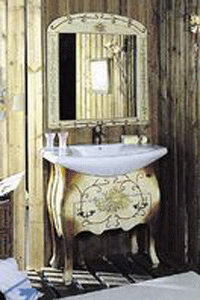 Antique bathroom cabinets and vintage-style fixtures designed for creating unique bathroom decor are trendy. Antique bathroom furniture with carved wood shelves, legs, or custom-made modern mirrors frames in vintage style, bathroom furniture created with natural stone and exotic wood, and bathtubs made of stone, wood, metal are the latest bathroom design trends. Custom-made modern bathroom vanity in vintage style is not cheap but looks unique and stylish.
New bathroom design ideas and modern sinks
Unique modern sink design, carved wood and stone bathroom mirrors
2. Contemporary bathroom showers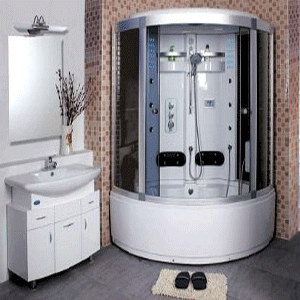 Energy and water-saving whirlpools and showers are trendy options for contemporary bathroom design. Choosing comfortable and functional showers and installing eco-friendly bathroom faucets are bathroom design trends that support eco-style and Green living concepts.
Walk-in showers for modern bathroom design
Modern showers that provide spinal and foot massage with water jets, aromatherapy, or ozone therapy are part of experiencing luxurious bathroom design.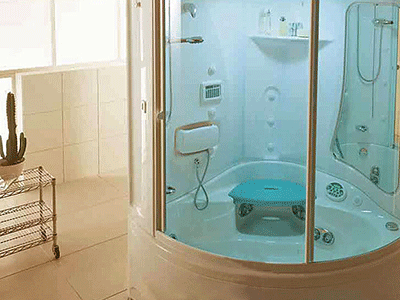 3. Modern bathtubs design trends
Innovative concepts, high-quality acrylic bathtubs with built-in LED lights, and contemporary LED lighting ideas for floor and wall decorating are beautiful bathroom design ideas for creating romantic and unique interiors.
Beautiful bathtub design with LED lights and water-saving features
Modern bathroom decor with LED lights looks surprising and innovative. Contemporary bathtubs with energy-efficient LED lights have sensor-controlled modern bathroom fixtures to regulate the water temperature and pressure, saving up to 60% of water.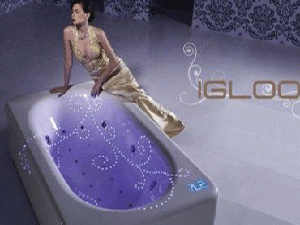 4. Modern wood and stone bathtub design
Stone and wood, which keep the heat well, are stylish eco-friendly materials for contemporary bathroom design and interior decorating. Granite, marble, or precious onyx for bathroom design – floor and wall tiles, stone bathtubs, and sinks bring modern ideas into bathroom design and define the latest trends.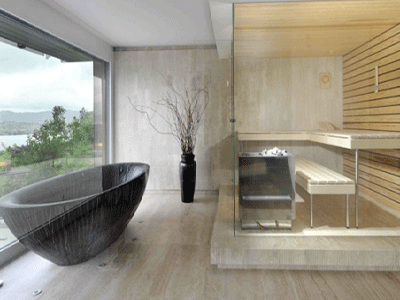 Stainless steel bathtubs and bathroom fixtures, clear-glass shelves, decor accessories made of stainless steel, stone, or glass, clear-glass walls, and super warm wooden bathtubs are modern bathroom design trends.
Latest trends and modern bathtub design ideas
Artificial stone-like bathtub materials are modern also. Stylish stone bathtubs create luxurious bathroom decor. Artificial stone bathtubs are lighter than tubs made of cast iron and natural stone. Like popular inexpensive acrylic bathtubs, faux stone bathtubs can be made in various shapes, as customers desire.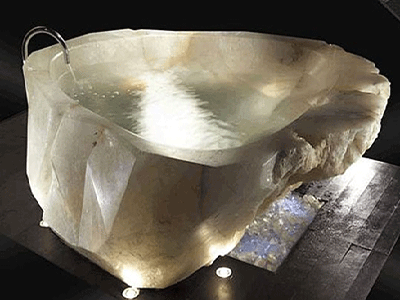 Installing a wood or stone bathtub that keeps the water warm brings more comfort into modern bathrooms. Adding green houseplants or elegant flower arrangements, decorating with floral wallpaper patterns, or wall tiles with floral designs are universally appealing bathroom design trends inspired by nature. Enhancing interior design with LED lights is an attractive, modern bathroom design trend for creating functional, safe, bright, and stylish rooms.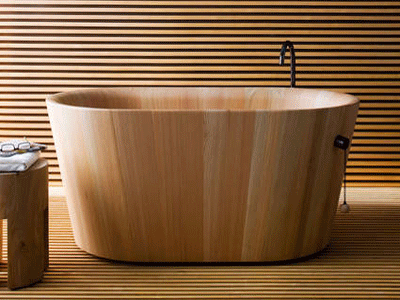 Finely polished contemporary bathtubs and bathroom showers made of stone feel smooth and pleasant. Stone bathtubs and showers, made of natural stone, ceramic tiles, metal tiles, or glass bathroom tiles, are practical and beautiful ideas for modern bathrooms. Stone, glass, and ceramic tiles are resistant to household chemicals, including those that destroy popular acrylic bathtubs.
5. Interior design trends in eco style
A combination of wooden bathroom furniture with sleek stainless steel bathroom fixtures creates stylish contrasts, and using stone or glass enhances modern interiors. Blending various materials and Green design ideas are eco-friendly bathroom design trends.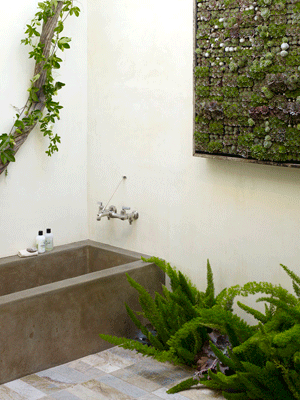 Bright and eco-friendly, contemporary bathroom decor with soft,  inspired by nature, patterns, and decorative accents, looks simple, comfortable, elegant. Fresh flowers and dried flower arrangements, floral wallpaper patterns, and tile designs make bathrooms look beautiful. Stylish houseplants and Green wall design ideas are attractive bathroom ideas, adding forest-green colors and rich, vibrant accents to interior design and connect modern bathrooms with nature.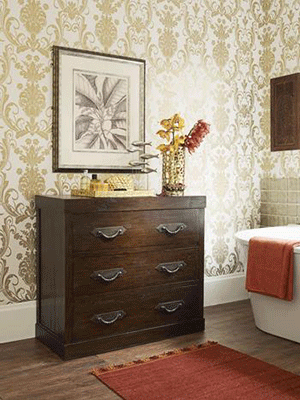 Eco-friendly washing machine models, water-saving bathroom faucets, energy-efficient lighting fixtures, eco-friendly bathtubs are trendy ideas. Integrating contemporary recycling ideas and creating ultimate comfort are modern bathroom design trends.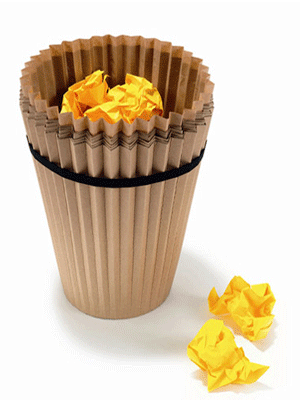 6. Smart bathroom faucets with sensors
Small bathroom renovating ideas
Modern bathroom design offers brilliant bathroom fixtures with sensors in various contemporary shapes. Sensor-equipped, eco-friendly bathroom faucets, remember the water temperature you like, and turn the water on when you want to wash your hands. Smart and stylish, modern stainless steel bathroom faucets regulate the water pressure and signal wasting water.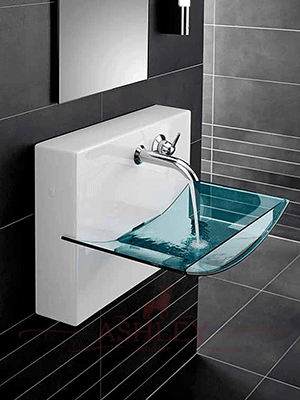 Modern bathroom design trends bring space-saving, square, and triangular-shaped contemporary bathroom sinks and vanities that perfectly fit into corners. Classic, retro-modern, or vintage style bathroom faucets match the style of modern sinks. Elegant simplicity and functionality create stylish bathroom decor in eco style.
7. Eco bathroom lighting with LED lights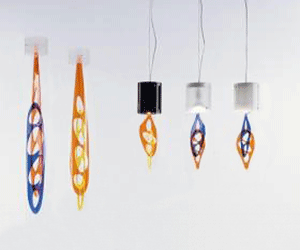 Inspired by nature, functional and decorative bathroom lighting fixtures and tile designs with energy-saving LED lights are new bathroom design trends.
Eco wall tile designs with LED lights for eco-friendly modern bathrooms
8. Multifunctional contemporary bathroom decor
Modern bathroom decor items are comfortable, practical, and space-saving. Everything that takes less space is trendy. Compact contemporary bathroom furniture, multifunctional bathroom decor accessories, and innovative faucets are great small bathroom design ideas and the latest trends in decorating small spaces.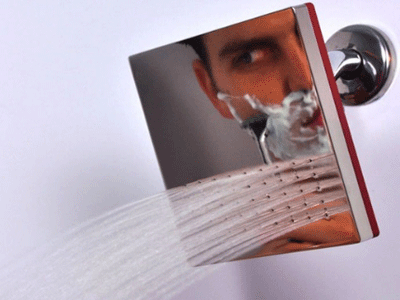 9. Luxury bathroom design
Ordinary towel bars do not provide enough comfort and style today. People want to use pleasantly warm towels, and modern heated towel rails allow them to do it in style. Charming wooden or modern stainless steel bathroom towel heaters add luxurious decor accents and more comfort to modern bathroom design.
Contemporary room heaters, bath accessories for luxury bathroom decor
Metal and wooden bathroom heaters allow changing the temperature according to personal comfort preferences. Creatively designed towel heaters are modern bathroom design trends and exciting bathroom renovating ideas that quickly transform rooms into spa-like retreats. Beautiful metal or wooden bathroom heaters add functional luxury and exclusive style to contemporary bathroom decor.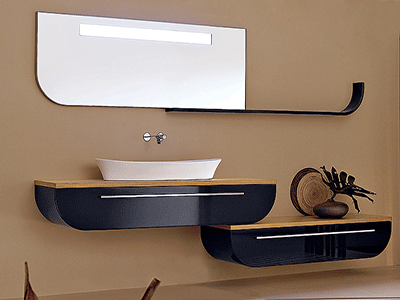 10. Colorful modern bathroom design trends
Creating colorful bathroom decor with vinyl wall stickers and decals, decorating with water-resistant bathroom wallpaper featuring green leaves patterns or floral designs are attractive bathroom design ideas. Modern bathroom tiles made of metal or glass, creative wall painting ideas, and stylish stripes are bathroom design trends.
Stylish stripes and modern home decorating ideas
Colorful contemporary bathroom showers heads and handles, made of high-quality plastic and available in 41 colors from Out of the Blue Design Studio, www.outofthebluedesignstudio.com, are a way to create cheerful and energetic interiors and personalize functional rooms.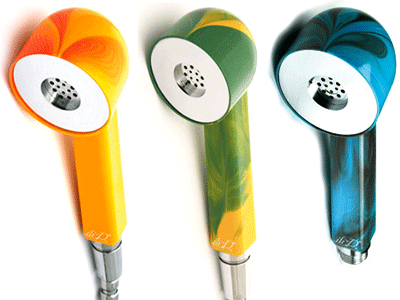 Colorful contemporary bathroom decor accessories, stylish wall painting ideas, innovative and bright bathroom fixtures are great ideas for dazzling and exciting modern interior decorating. Colorful modern sinks, showerheads, bathroom faucets, modern bathroom cabinets and shelves in contemporary or vintage style, bright towels and curtains create positive energy, a good mood, and a pleasant, comfortable, modern bathroom design.
More from modern bathroom

Remodeling bathroom interiors is an essential part of creating a modern home. A beautiful, functional, well-planed, and modern bathroom design affects...
and enjoy free articles sent to your inbox