7 Creative Ideas for Decorating with Plants and Flowers, Mothers Day Gifts

Holiday Decor

Plants and Flowers

flower arrangements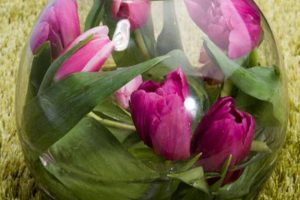 Small green plants and flowers are beautiful ideas for Mothers Day gifts. Fresh flowers make fragrant and tender Mothers Day presents. Green plants are a long lasting expression of appreciation and love. Creative green plants and fresh flower or artificial flower arrangements will make Mothers Day truly special and unforgettable. (Lilliputian table decorations and gift ideas, mini plants)
Small green plants, blooming plants and artificial flower arrangements are great centerpiece ideas that add an elegant touch to home decor. Creative and simple flower arrangements make table decoration look more inviting and festive. Mini plants add a splash of fresh green color, creating optimistic and pleasant atmosphere. (Recycling decor, old shoes for green plants)
Attractive planters and interesting containers for small plants, fresh or artificial flower arrangements are an important part of preparing charming Mothers Day presents. The containers, which hold small plants or flowers, can make the gifts look classy and elegant, or playful and unusual. (Eco friendly decor and cheap gifts)
Unusual flower arrangements pictures:
Think about kitchen bowls and plates, old winter hats and mittens, cute planters in unusual shapes or plastic coffee containers for flower arrangements.
Cabbage, pumpkin, pears and apples make wonderful candle holders, small vases or mini plants containers, that will add charm to Mothers Day table decoration.
Add small rocks to the bottom to make a container more stable and arrange small plants or flowers, creating a beautiful and simple Mothers Day gift and attractive eco friendly table decoration. (Graceful ideas for spring decorating with plants and flowers)
Tiny green plants, edible herbs, fresh, dried and artificial flower arrangements in unusual containers are excellent table centerpiece ideas. You can use recycled wrapping paper, burlap and sisal twine, ribbons and glass marbles, berries, greenery, Spanish moss and candles for unusual flower arrangements or decorating small pots with green plants.
Making unusual flower arrangements is fun. You need to cut flowers to fit the container, bowl or vase. Trim off leaves that will be below the water level. You can use a rubber-band to hold flowers together or floral form and floral tape for supporting individual flowers and creating artistic flower arrangement.
Green plants and fresh flowers from your garden are a great choice for Mothers Day presents, that are meaningful and personal. (Smart kitchen decorating with edible herbs)
Artificial flower arrangements will last longer, bringing joy and happiness into your mother's home. Edible flowers, fruit trees flowers, are gorgeous edible decorations also, that make any meal or edible gift special and unique.
Fruit flower arrangements and edible herbs
Fruit flower arrangements make delicious Mothers Day presents. Fruit pieces, like grapes, oranges, tangerines, strawberries, blueberries, cherries or pineapple, melon, apple and pear slices, combined with chocolate candies create colorful and impressive edible flower arrangements. The combinations of edible herbs and flowers, made of fruits, offer bright and festive table centerpiece ideas.
If green plants, flowers, fruits and chocolate seem too little for Mothers Day, you can add a beautiful Mothers Day card and a poem to show your love and appreciation.
Unique gifts ideas:
Modern flower arrangements, unusual centerpieces and gifts
Blue gift of roses with personal notes on petals
Fruit theme, decorations, gifts ideas

Here are great ideas for kids toys storage and wall decoration with small cars that everyone would love. DIY organizers, like...
and enjoy free articles sent to your inbox