Blue Gift of Roses and Personal Notes on Petals

Decorating Ideas

Holiday Decor

Plants and Flowers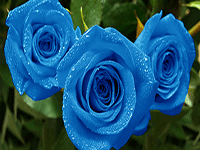 as blue as roses can be
Valentines day ideas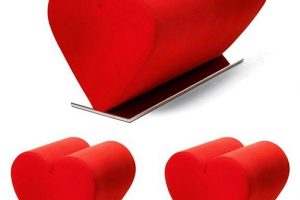 Today blue roses are among other beautiful blue flowers available for sale. Growing blue rose flower became possible due to successful cooperation of Suntory Holdings Ltd, www.suntorybluerose.com and Florigene, Australia. The first blue rose flower is called Suntory Blue Rose Applause. Lavender purple roses were presented in October 2009, and the team of developers was intended to continue efforts to make the first blue rose color azure for creating rich and bright blue rose bouquets.
For ages it was thought that to grow blue rose flower is impossible. These plants with beautiful flowers have no genes to produce pigments that violet flower types have. Because blue rose colors were unreal, blue roses have long been the flower symbol of impossible in English culture.
Scientists have worked for twenty years growing roses and designing an amazing hybrid of Viola (pansies) and pink roses. Rose flowers in azure color is the result of extracting blue-pigment genes from pansies and splicing them in pink roses.
Blue rose flower meaning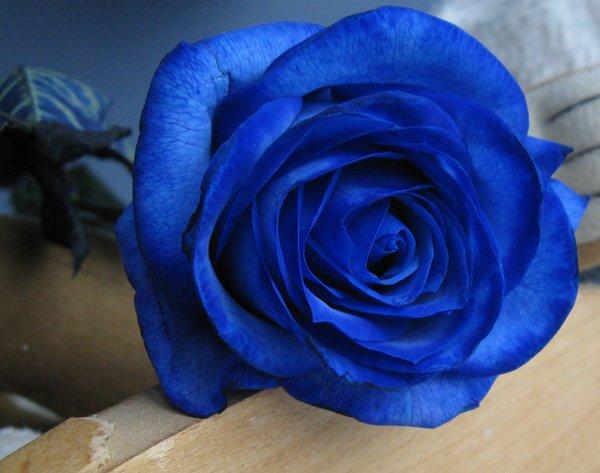 Beautiful blue flowers, including blue roses, meant different things at different times. Modern blue roses meaning is APPLAUSE.  Fist blue roses applaud individuals with the strength to fulfill their dreams. The creators of the unique rose bouquet want unusual azure rose colors to become the flower symbol of following the dream.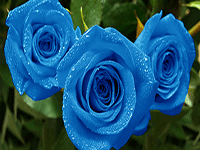 During the Victorian era blue rose flower was the symbol of any attempts to achieve the impossible. In Rudyard Kipling's poem blue rose is associated with death. Tennessee Williams shows roses with blue flowers as symbols of finding the purpose in life.
Since blue or lavender roses and all purple flowers signify fantasies, the gift of a blue rose bouquet or any other blue flowers symbolize hopes and dreams. Suntory Holdings Ltd. scientists, who offered the world the first blue rose bouquet, said they want to encourage people to pursue their dreams.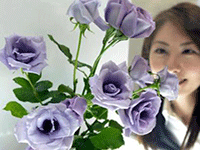 Because the gift of blue roses is expensive, the meaning of blue roses can change. Japanese people are joking that modern gifts of beautiful flowers, especially bouquets with azure or lavender roses, became inaccessible symbols of luxury and wealth instead.
Unique gift of blue flowers
The gift of a blue rose flower is popular among individuals who prefer to express their love in a special, unusual and very romantic way. Blue rose color is powerful,  rich and surprising, and a gift of a single blue rose flower feels very special, unique and impressive.
Now it is possible to buy unusual roses, including tender lavender roses, a bright blue rose bouquet, various blue and white rose arrangements, lavender roses with pink roses or yellow, azure and white rose bouquets, at flower shops.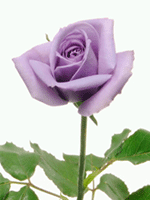 Buy roses for romantic gifts
People can buy beautiful blue flowers for special romantic gifts online. Beautiful blue roses are available at local florist shops also, but the price reaches $35 per flower.
The price for beautiful blue flowers is almost ten times higher than what striking red rose or tender pink rose cost. However, lovers around the world want to buy unique beautiful blue flowers for their special Valentines. In Canada blue or lavender roses cost between $50 and $100. People can buy roses at local flower shops, and also various beautiful blue flowers are available online.
Feng Shui colors and Chinese symbols
Modern wall decorating ideas with pink and purple poppy flowers
Blue flowers for interior decorating
The biggest Green decor idea for eco homes is using beautiful flowers and plants. Green plants and flowers leaves clean the air, flowers add beautiful colors and fragrance, creating pleasant, inviting and relaxing eco friendly home interiors.
Decorating interior in blue is a modern color trend in interior design. Blue flowers look great in stylish rooms.
After quick interiors redesign and decorating with modern blue wall paint, wallpaper with beautiful blue rose flower pattern or blue color home decor accessories, like vases, curtains and cushions, rooms would feel airy and fresh.
Azure decorating color and all purple shades are also stylish choices for modern room decor. Fresh purple and blue flowers, including exclusive blue or lavender roses, bring elegant color accents and create relaxing interior decorating design in modern eco friendly homes.
Beautiful flowers and personalized gifts
For people who prefer different rose colors, there is a new idea to design a beautiful flower bouquet. Using small sticky notes for flower petals is a modern flower decorating trend that creates special gifts. (Unique gifts, Green home decor miniatures)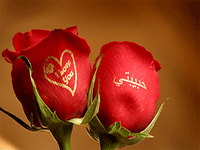 Personalized gift idea works for stunning red or tender pink roses, and for all beautiful flowers with large petals. Personalized sticky notes, or notes, written by hand on thin paper, can be any color, although transparent sticky noted for flowers are the best.
Hand written notes or very thin pieces of silicon film for making inscriptions can be glued to beautiful flowers petals, creating elegant personalized gifts.
Express your creativity and surprise your Valentines with personalized gifts. Buy rose bouquets and write notes or create gourmet treats, decorated with edible tender rose petals. Have fun with beautiful flowers and enjoy the reaction!
Unique gifts and ideas for home decorating
Hotel experience in redesigned old planes
Edible flower cuisine and gorgeous food presentation
Home decor colors, most popular blue-green hues
Flower arrangements with blue roses and unique gift ideas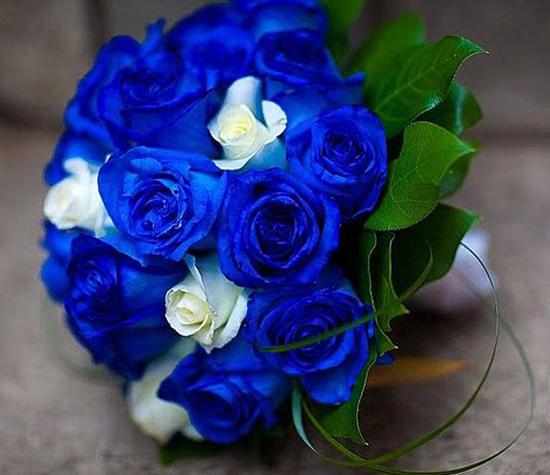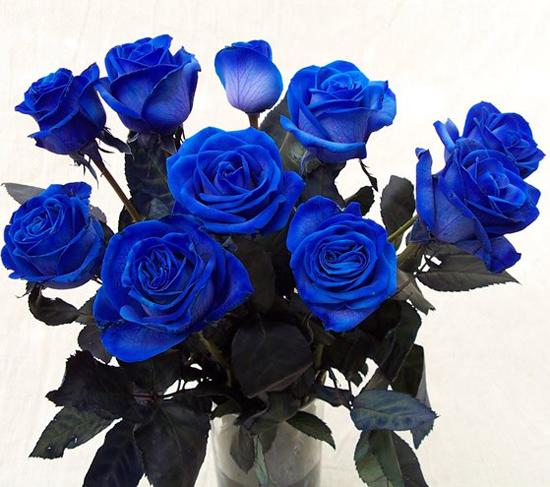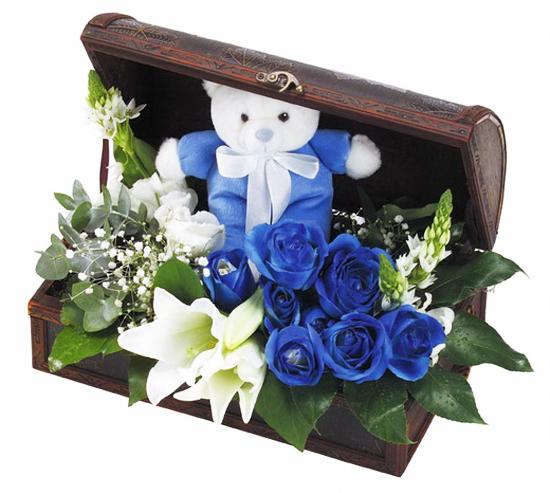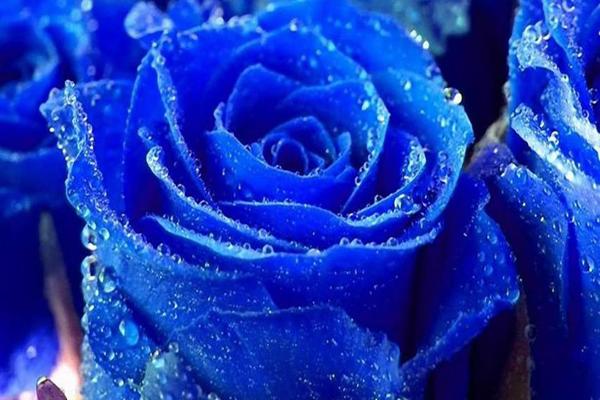 Handmade planters are unique home decorations that everyone loves. Handcrafted or hand painted containers make great eco gifts in any season....
and enjoy free articles sent to your inbox