Hollywood Sign Hotel Project, Danish Architectural Dream in 3d Models

Fun Rooms

Interior Design Ideas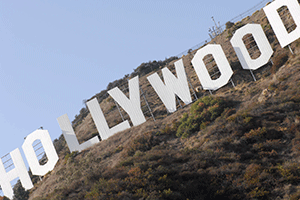 Hollywood sign, large white letters, California
3d design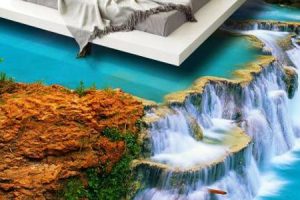 The most famous sight in Los Angeles, California, the giant Hollywood sign letters, is in jeopardy. Hollywood sign hotel design can be a great solution. The city authorities are considering to get rid of Hollywood sign. 28 year old architect Christian Bay-Jorgensen with Danish design architectural firm Bay Arch proposed to keep the iconic Hollywood sign, using large white letters as an architectural project inspiration for a new luxury hotel in LA.
Contemporary hotel design project includes building the highest city hotel and transforming the Hollywood sign letters and famous sight location into letter-shaped hotel units. Supposedly the best hotel in LA, new architectural complex will offer 308 luxury hotel rooms, luxury hotel observation deck and amazing panoramic view from the hill above the legendary city.
Creative contemporary architectural project is about saving the Hollywood sign letters and building beautiful accommodations in Los Angeles. Luxury hotel architectural 3d design looks exactly like the Hollywood sign, saving infamous HOLLYWOOD letters that have been always sponsored privately by famous people and big companies. New luxury hotel design will take care of them in this sense.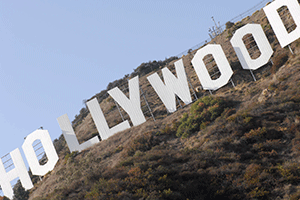 Hollywood sign letters
The problem with the Hollywood sign is so big, that the city announced a contest to find the best way of maintaining large white letters on a hill.
Christian Bay-Jorgensen has developed 3d models of modern hotel interiors and contemporary architecture of proposed luxury hotel in Hollywood, demonstrating practical and helpful architectural solutions and creative design ideas for saving the legendary Los Angeles attraction that is getting destroyed.
Luxury hotel in Hollywood
Danish architectural design company Bay Arch, www.bayarch.dk/ is a group of experts who are offering a modern architecture project that will guarantee the Hollywood sign presence and its good condition for many decades.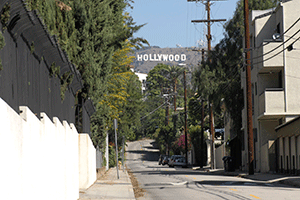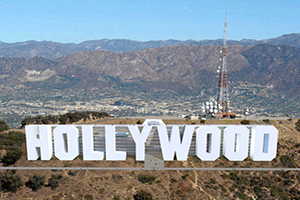 Simple white letters will be easily recognized in architecture of romantic luxury hotel, which this creative and interesting modern design project proposed.
Modern architecture of new Hollywood sign hotel will be well seen from the city, and each of the luxury hotel suites will offer a stunning view of the valley and the factory of dreams Hollywood. Contemporary interior design ideas and unique locations will attract tourists, promising unforgettable experience.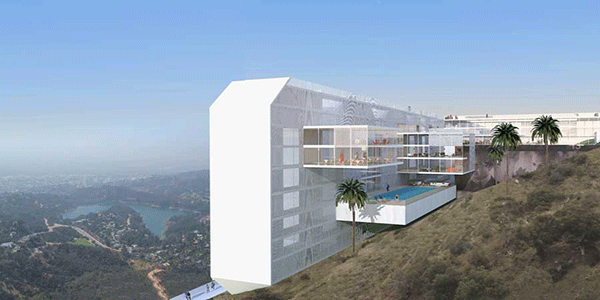 Unique contemporary architecture of the new luxury hotel will look exactly like famous white letters of Hollywood sign. Impressive hotel design will increase their size more than twice.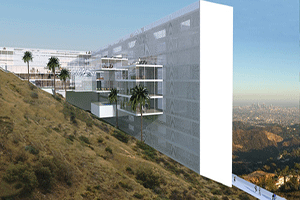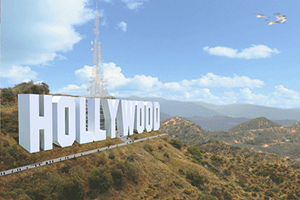 Architectural visualizations present not only exclusive luxury hotel interior design, but 3d models of an impressive viewing platform on the Hollywood sign hotel roof for the public.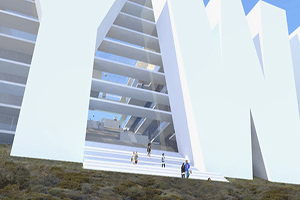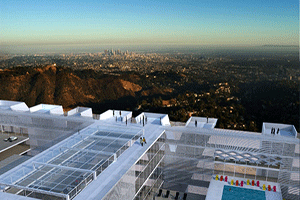 Contemporary design ideas
Hotel experience in redesigned old planes
Interior design of the year, ideal car for busy women
Glowing design idea from the ocean floor
Food design, nature, talent, sensation and action ingredients
More from contemporary design

Modern house design in Japanese style celebrates the functionality and elegance of minimalism. Airy, bright rooms look inviting and comfortable. Natural...
and enjoy free articles sent to your inbox