Food Design, Nature, Talent, Sensation and Action Ingredients

Decorating Ideas

Food Design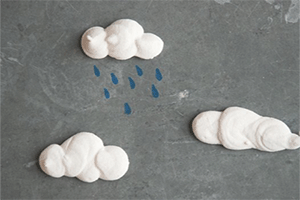 Food design and edible decorations
food decoration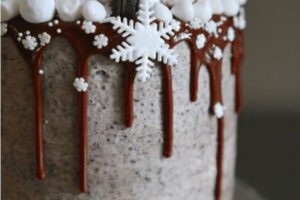 Marije Vogelzang is an energetic and artistic cook, food stylist and designer from the Netherlands, who creates impressive contemporary installations, develops new recipes and explore fresh food design ideas, writes about healthy eating, creative food decoration and design, and gives master classes and presentations around the world.
Dining trends in food design, her talent and energy are amazing. Marije gets inspired by recipes and create surprising edible decorations, explores modern food design concepts and table decorating ideas. She is interested in the way people eat and prepare meals, and a role food and its decoration plays in our culture.
Creative food design, attractive food decoration and presentation, beautiful colors and table decorating ideas have a lot to say to those who are eating or cooking for others. The food designer writes about healthy nutrition concepts and holds seminars with tasting meals, prepared with organic ingredients.
The art of food design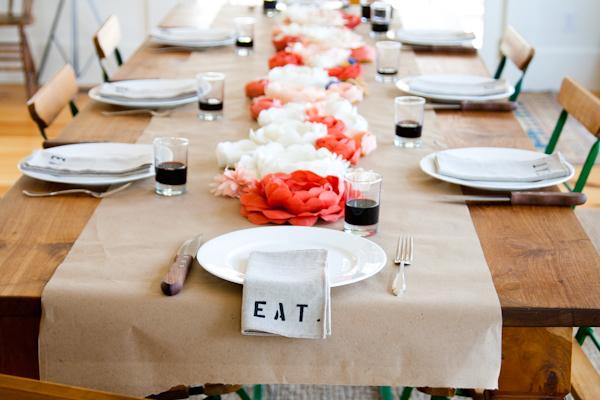 Marije is a founder of Proef, proefamsterdam.nl/ restaurants in Amsterdam and Rotterdam. The name in Dutch means tasting. Her first cafe Proef was opened in Rotterdam in 2004, preparing healthy food for lunch and breakfast.
She moved to Amsterdam two years later, opening her second restaurant with organic menus, inspired by nature. Healthy food and new ideas, combined with positive human emotions, related to eating food and sharing the pleasant experience with friends are main ingredients of her success.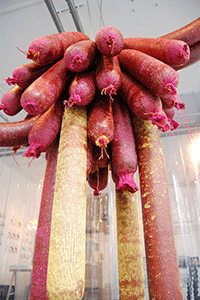 Li Edelkoort, one of the world's most renowned trend forecasters, noticed Marije's creativity and suggested her to start experimenting with recipes and various ingredients, food decoration and unusual table decorating ideas, exploring and enjoying the art of food design.
Edible flowers, healthy and romantic table decorating ideas
Edible flowers, cooking and table decoration with tulips
Today, at the age of 31, Marije became an experienced and innovative food stylist and the most artistic food design consultant in the world. BMW, Nike, Hermes, Droog, Fortis and L'Oreal are among her clients. She is handling up to 20 cooking, healthy eating, food design and table decoration projects at the same time, including writing the book Eat Love, table decorating seminars and healthy gourmet food design presentations.
Tender rose petals for gourmet food decoration
Kitchen decorating with edible herbs
Food design and table decorating inspirations
Marie Vogelzang says, her best design ideas are inspired by eight philosophical concepts: sensation, nature, culture, society, technology, science, psychology and action.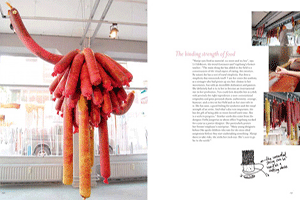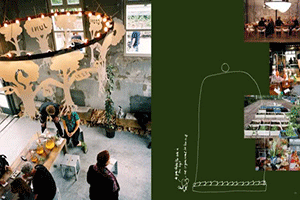 She is a modern food stylist and designer who creates sensational displays and market food installations. She thinks that preparing fabulous meals and drinks is easy and simple. Also she says that experimenting with contemporary design ideas and materials look like a waste of resources and useless for ordinary people. Marije teases her friends, architects and fashion designers, saying that eating and food design are much more interesting than bricks or fabrics.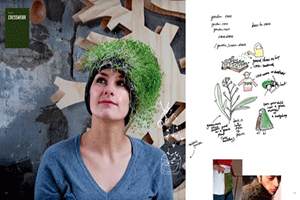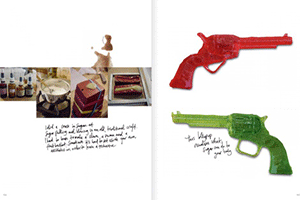 Egg whites can be boiled or mixed with salt, fried or whipped with sugar. Egg whites can be decorated with edible herbs, vegetables or sauces. Egg whites can be left in a bowl, placed on a plate or baked in a form. She insists that food design ideas allow more experiments, developing new dinner table decorating ideas.
Edible flowers for blooming table decoration
Marije believes that food design is up to nature. Food decoration and interesting dinner table decor ideas, harvesting cooking, sharing meals and enjoying it. are natural to people. She likes to talk about eating and enjoying pleasant sensations, positive emotions and surprising reactions, related to ingredients, and prefers to be called the eating consultant instead of food stylist.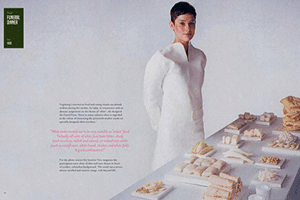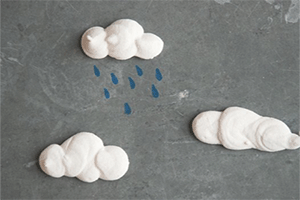 Eating Food design studio
Proef in Amsterdam is the Eating Food design studio, where Marije works on her new sensational edible creations. Meals are available by appointments on special occasions, for meetings and weddings. Proef in Rotterdam is preparing healthy food for breakfast and lunch, made of local organic produce without additives, preservatives and artificial colors.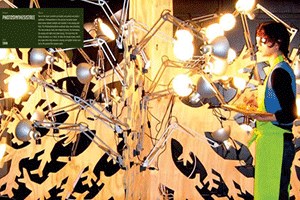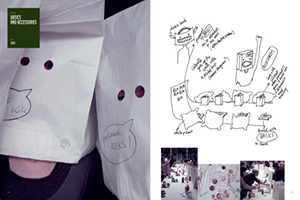 Food and interior decorating ideas
Table decorating with egg shells and flowers
Green decorating for St Patrick's day, food design inspirations
Kitchen decorating ideas, green house plants that save money
Interior design and decoration ideas, sundae inspirations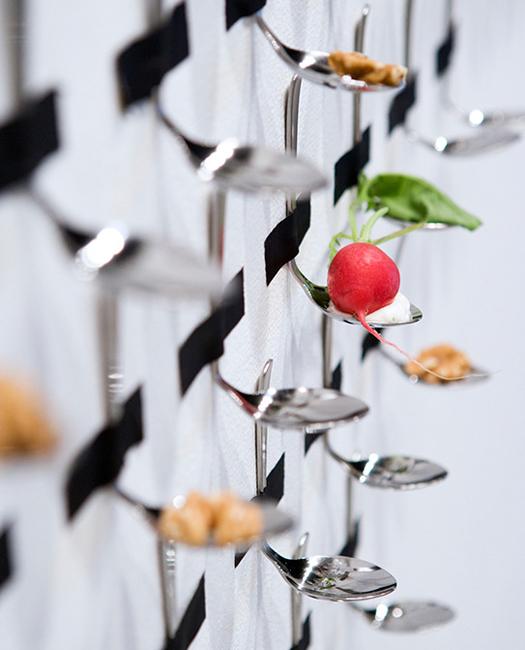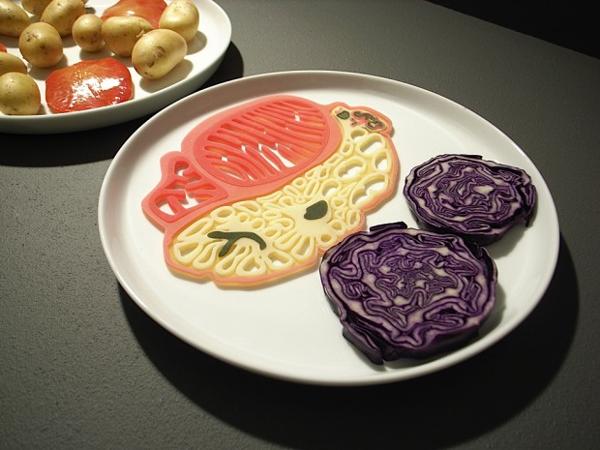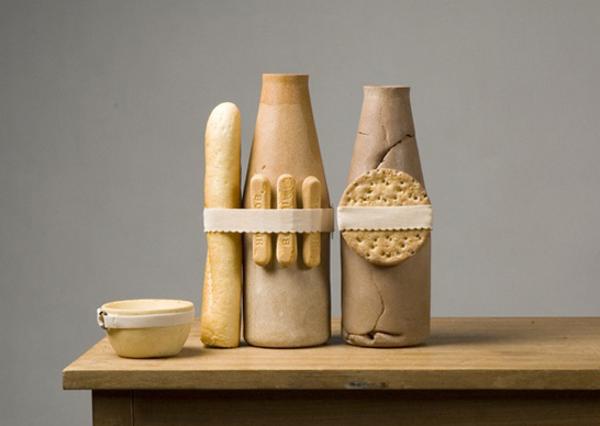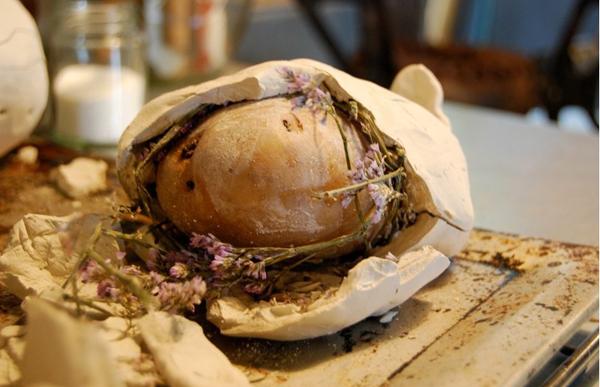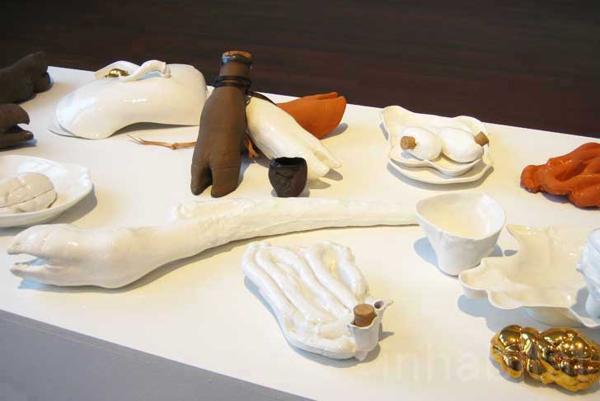 Warm metal accents are easy to incorporate into modern kitchen designs. Metal lamps, hardware, metal tiles, elements of kitchen designs will...
and enjoy free articles sent to your inbox