Green Decorating for St Patricks Day, Food Inspiration

Decorating Green

Decorating Ideas

Food Design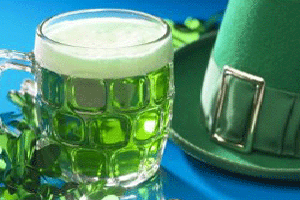 Drinks and decorations in green color for St Patrick's Day
spring decorating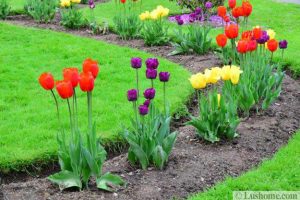 Green is the color of St Patrick's Day celebration. Green colored St Patrick's Day food, drinks and easy to make green shamrock decorations are inexpensive room decorating ideas for creating festive atmosphere for the party. Green is the color of spring room decorating. St Patrick's Day is an opportunity to get inspired by pleasant and stylish shades of green color.
Bright shades of green color are pleasant and fresh. Modern citrus yellow and olive shades of green color look cheerful, warm and sunny. Most of your home decorating accessories and furniture items will look great with stylish shades of green color, creating fresh, relaxing and comfortable room decor for spring.
You can use trendy green paint colors for quick and dramatic room makeover. Green colored home furnishings that you already have in your home help save money on room decorating for St Patrick's Day and for spring decorating. Irish landscapes, shamrock symbols and St Patrick's Day food are beautiful inspirations for choosing spring decorating colors and color combinations for your room decor.
Green colors for food decoration and room decor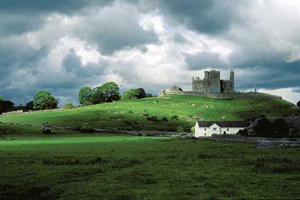 Rearrange your green colored home furnishings, move small decorating accessories to different places, use them in a different way for creative room decorating ideas without spending extra money on green spring decorating.
You can use your home furnishings in all colors for St Patrick's Day and for spring home decorating, adding few green accents to your home color palette.
A green ribbon on your table lamp, green throw on your bed or a green cushion on a living room sofa are simple, inexpensive and pretty spring decorating ideas that symbolize freshness, awaking of the nature and a new beginning.
If you do not have any green colored items for spring decorating, use green food, – sweet peppers, pears, apples, grapes or limes, arrange them on attractive plates, or use shallow baskets and vases, adding beautiful natural accents and aroma to your room decorating in spring.
You do not need to spend money buying new decorating accessories for St Patricks Day. If you are not sure how to add green color to your room decorating, St Patricks Day food can inspire you.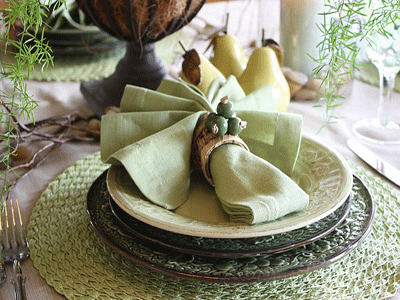 Think like an interior designer and select a perfect decorating color scheme for St Patricks Day or spring home decor. Every interior designer gets an inspiration from ordinary things, then creates an artistic and design interpretation of the experience.
Yellow-green color combinations, spring decorating
St Patrick's Day food ideas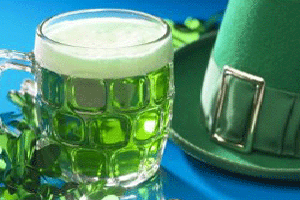 Spring decorating
Brown-white-green color combinations, room decorating ideas
St Patrick's Day food decorating ideas, white-green color combinations
Edible flowers for blooming table decoration
Bathroom decorating in blue-brown, chocolate inspiration
Room decorating ideas
St Patricks Day food recipes are wonderful sources of decorating inspiration. Select brown with yellow-green color combinations for your bedroom, living room or dining room decorating ideas. It will remind you of delicious St Patricks Day food, a meat loaf or sweet deserts, like shamrock cookies.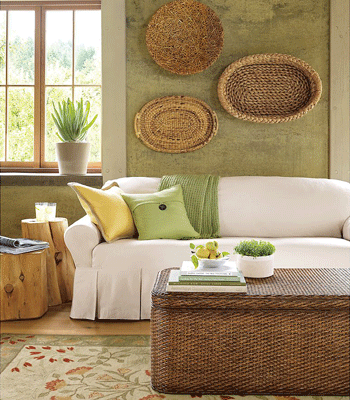 Green color combinations for home decorating
Home decor colors, most popular blue-green hues
Shamrock  plant, St Patrick's Day or Christmas gift ideas
Green color for room decorating, Irish inspiration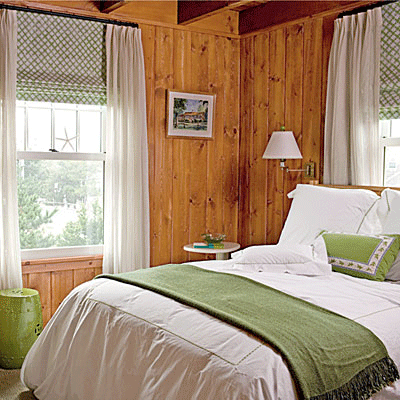 More from holiday decorations

Creative Easter ideas offer many quick and easy techniques for spring eggs decoration. Instead of dyeing eggs, try decoupage turning Easter...
and enjoy free articles sent to your inbox