Decoupage Eggs Decoration, Creative Easter Ideas

Decorating Ideas

Holiday Decor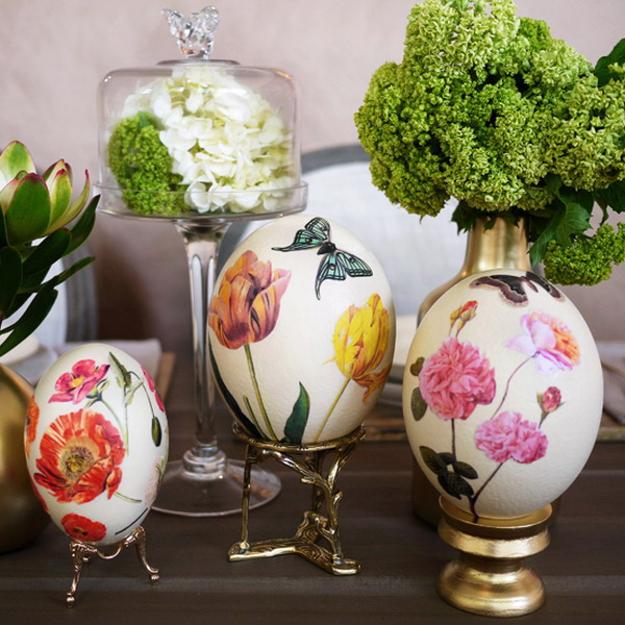 Colorful floral designs and butterflies decorations on Easter eggs
paper crafts for kids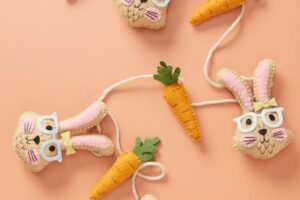 Creative Easter ideas offer many quick and easy techniques for spring eggs decoration. Instead of dyeing eggs, try decoupage turning Easter eggs into fabulous, colorful, and artistic holiday decorations.
Easter eggs, covered with strips of paper torn from books or cut from paper napkins, look impressive and original. Decoupage eggs decoration adds a splash of color to Easter tables.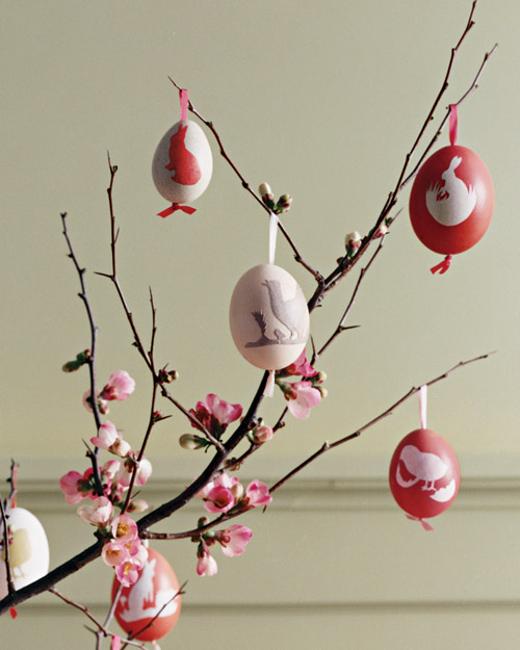 Using plastic eggs makes preparing these Easter decorations easy and quick. Even children can enjoy decoupage onto the Easter eggs. Dipping eggs in dye is fun, but for a more beautiful and longer-lasting result, try decoupage for your spring decorations.
Unique painting ideas and Easter egg decorations
Eggshells, crafts and Easter ideas
Eco-friendly decorating, Easter eggs in natural colors
You can pair vintage book pages with plastic eggs or use printed napkins for real eggs decorations. Decoupage methods can turn Easter eggs into fabulous home decorations which will last for years to come.
To make beautiful Easter eggs, glue strips of plain paper to plastic eggs and create a base layer that hides the colored plastic. Once the base layer has dried, the eggs are buffed by rubbing it with the back of a spoon to smooth out any rough edges. Then the eggs are covered with small strips of paper torn from an old book or magazine overlapping the pieces at random until the egg is completely covered.
25 Easter eggs decoration ideas in black and white
Natural dyes for Easter eggs decoration
Easter craft ideas, handmade felt nests with spring birds
More drying and buffing, and then additional designs cut from paper napkins are glued to the Easter eggs. A wash of craft paint gives the Easter eggs decoration a distressed, vintage look and shabby-chic charm.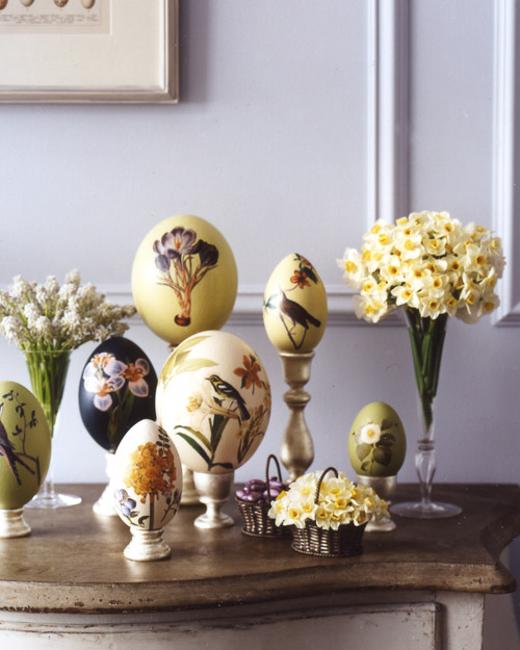 Colorful napkins are perfect material for Easter eggs decoration also.
Pierce holes into either end of the egg, and then blow out the contents. Cut out designs from a paper napkin and separate the layers to work with just one layer of tissue. Apply decoupage glue to the eggshell and adhere the designs. Then cover the entire eggs with a coat of glue.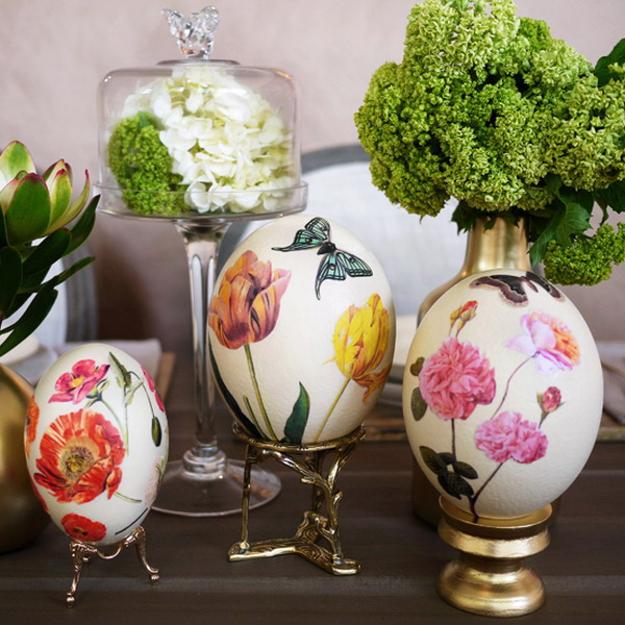 Decoupage is a great Easter eggs decoration technique. It is inexpensive and produces excellent results. Real eggs shells are fragile. However, decoupage methods create beautiful, unique, and impressive Easter decorations which are exclusive and fabulous.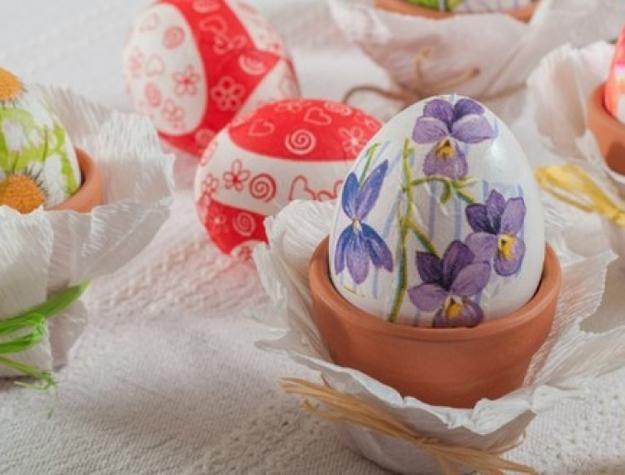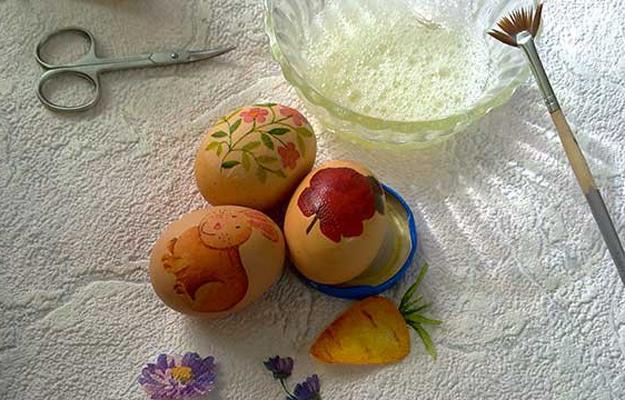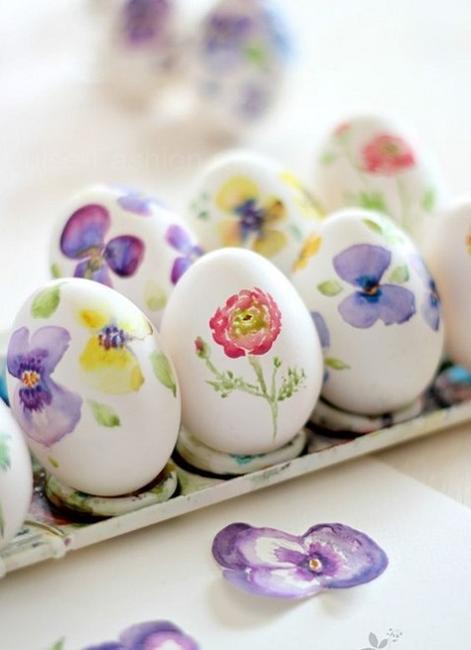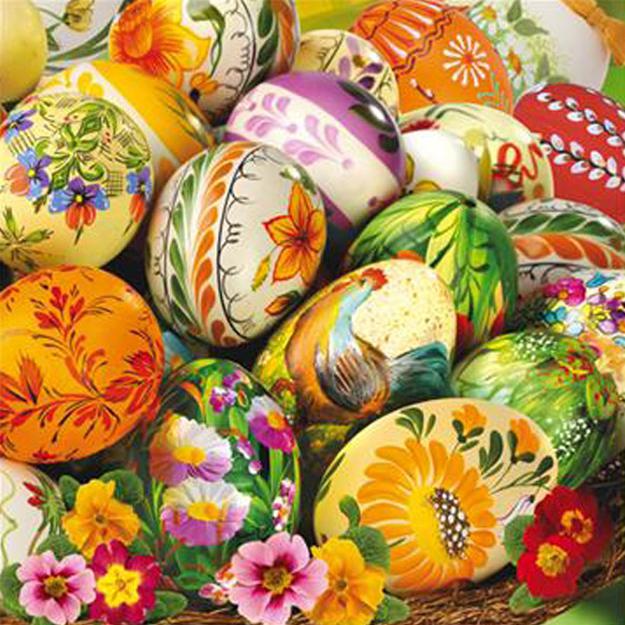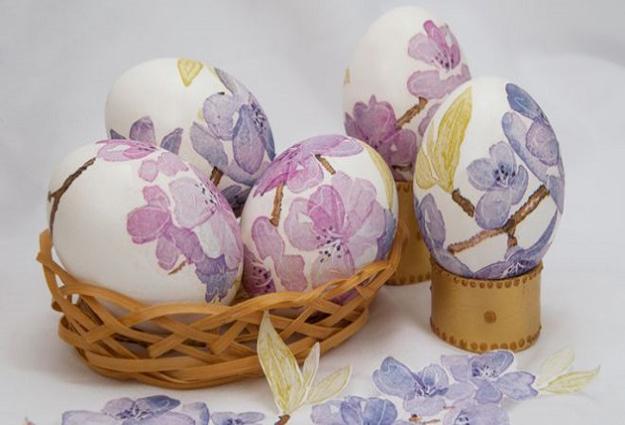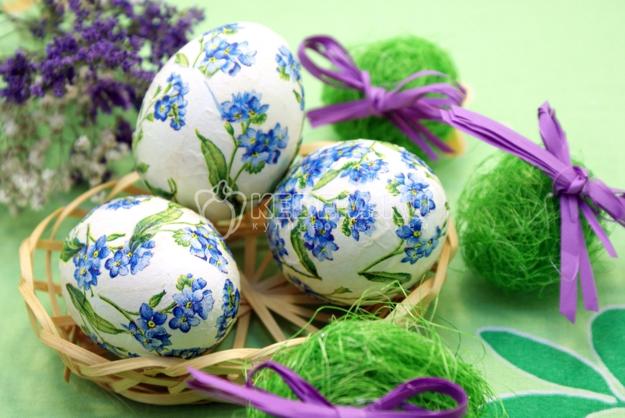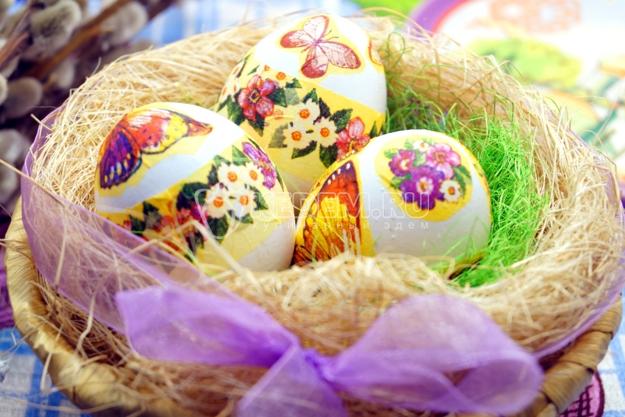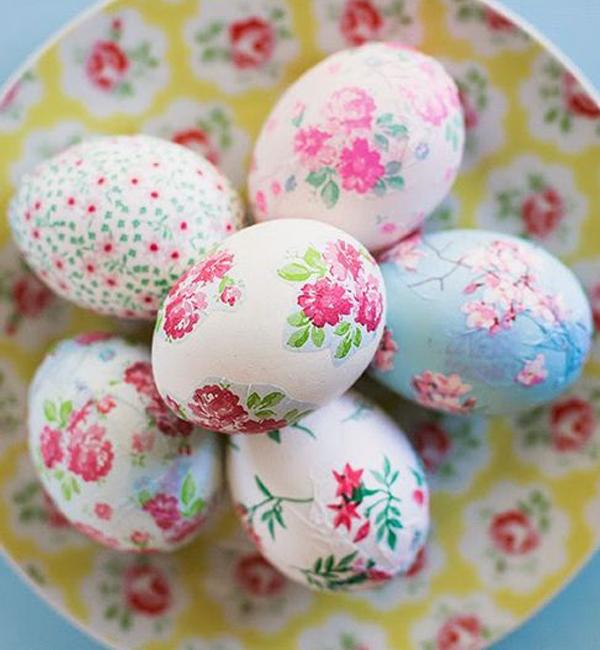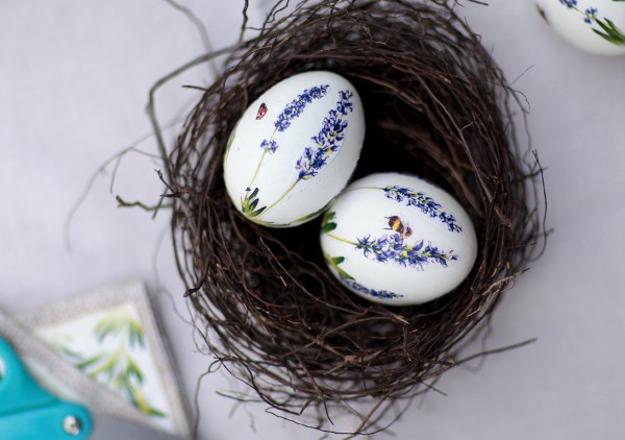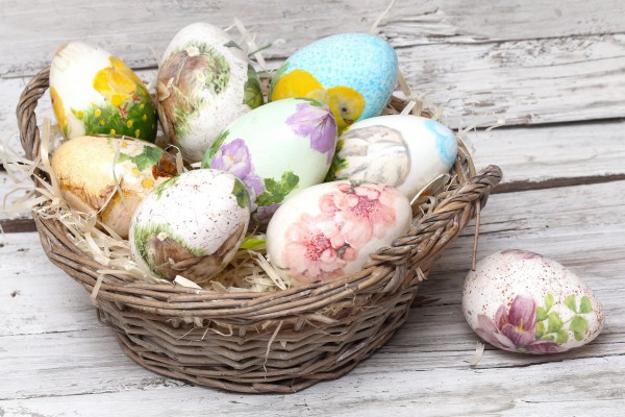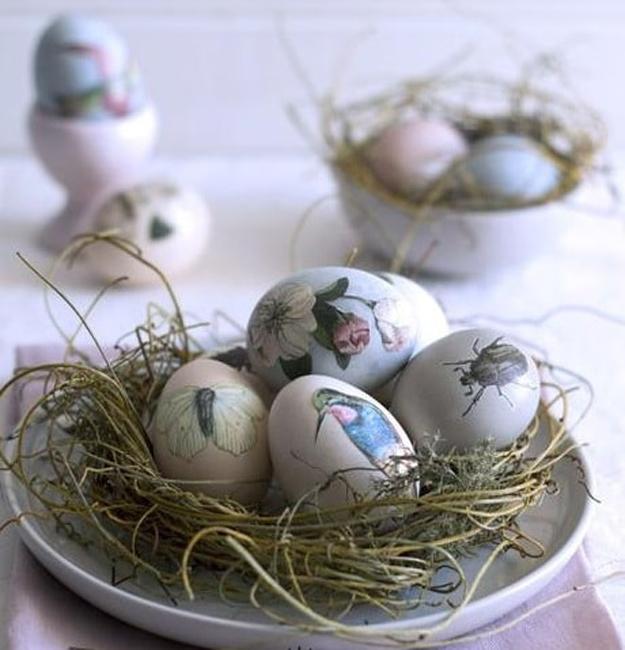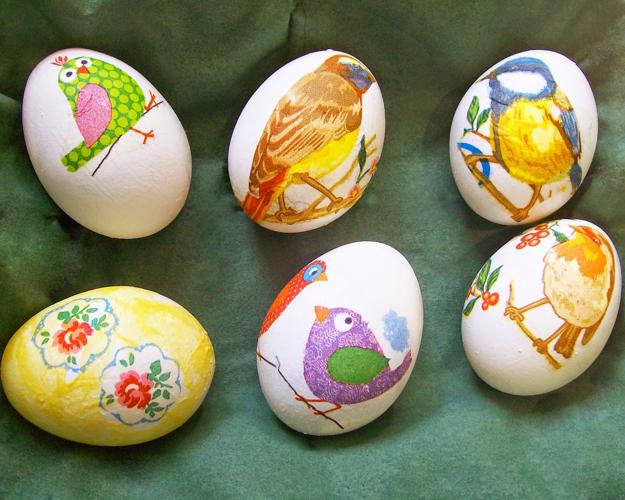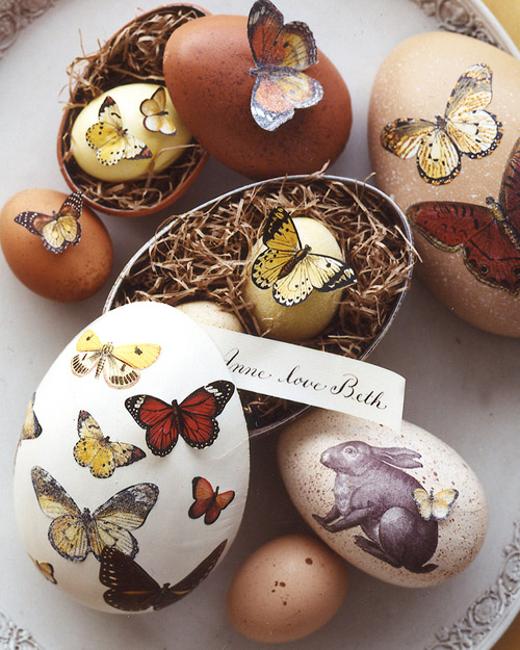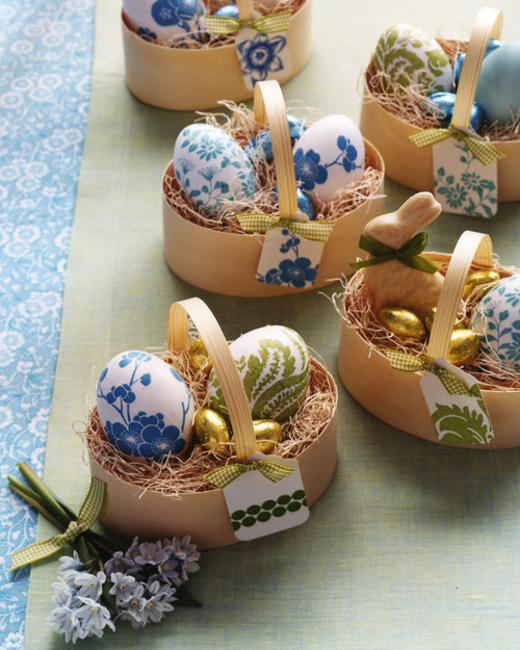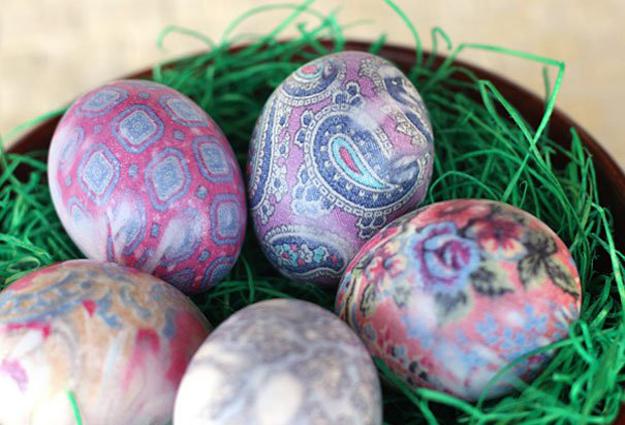 More from holiday decorations

UltraViolet is an exciting modern color, one of the color trends that influences home decorating for the winter holidays. The bluish-purple...
and enjoy free articles sent to your inbox