Selecting Beds for Kids Room Design, 22 Beds and Modern Children Bedroom Ideas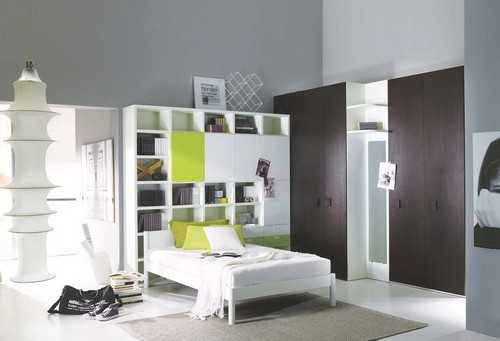 beds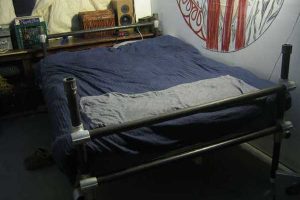 Kids beds are important elements of save and functional kids room design. When your child is ready to leave the crib, you do not need to buy a toddler bed. A simple bed frame or a mattress and box spring set on the floor will provide a nice place for rest.
Later a sturdy bed and a good-quality mattress and box spring will give a growing kid the support the body needs to rest comfortably. Experts advise replacing mattresses at least every ten years. You can always repaint or refinish the beds frame and add a new good-quality mattress.
Always use a box spring with the mattress. The box spring supports the mattress so it can support the body. For health reasons, do not use hand-me-down mattresses, and think twice about taking other upholstered pieces for creating attractive, safe and functional kids room design. Quilts, linens and other fabric items that can be washed are fine for kids rooms.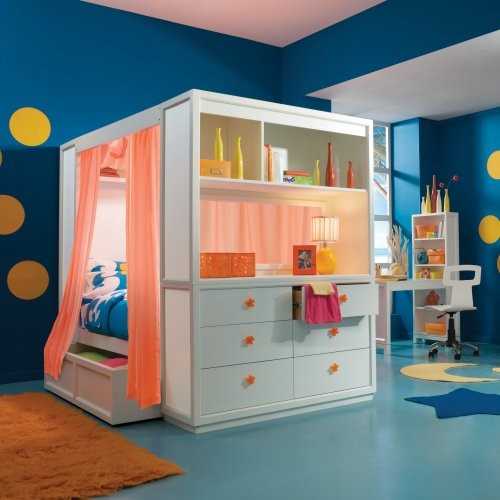 Selecting a mattress for kids bedroom
Kids need to test several mattresses in the store. Consider foam, air and flotation options also. If you are considering foam, make sure the material is supportive enough. Plan to use a coordinating electric heater with any flotation system. An innerspring mattress should be firm but not hard and include pillow-top cushioning.
Every body is different, so let your child look at few beds and try out several mattresses. A nice, firm and good-quality mattress used every day should be one your child select as very comfortable.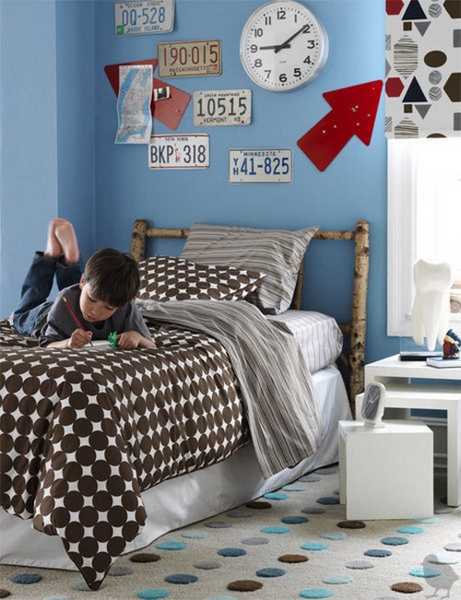 Bunk beds for kids room design
Most kids adore bunk beds, which save space in a small kids bedroom. Bunk beds are great for a shared children bedroom and for sleepover guests. Bunk beds have guardrails and a safety ladder which are must-have for creating safe, comfortable and functional kids room design. Many teens decide that they are too old for bunk beds, so it is wise to choose bunk beds that can be uncoupled and used as two twin beds.
Fold-down beds and space saving bunk beds for teenage bedroom design
21 loft beds in different styles, space saving ideas for small room design
Loft beds for children bedroom design
Consider a loft bed, which features elevated beds with a play area underneath or a desk and storage furniture. Modern loft beds work best in a children bedroom with ceilings of more than eight feet. Some loft beds offer a second twin bed that can be installed under the loft.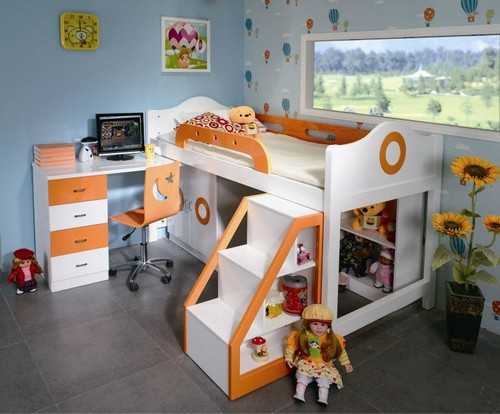 Trundle bed for kids bedroom
Another space saving furniture for small kids bedroom design is a low-profile trundle bed, available in traditional and contemporary styles. One twin bed unit pulls out from underneath another to accommodate a sleepover guest. Some trundles are freestanding units on casters. Other beds sit on frames attached to the primary bed. A trundle bed that moves smoothly and easily is one your child can handle alone.
Colorful kids bedroom furniture and play room design
Cool teenage bedroom ideas, modern teenage bedroom furniture and storage spaces
Captain's beds for kids rooms
This is a twin bed with a number of storage spaces, drawers and shelves beneath. Some beds have both a second trundle bed and built-in drawers.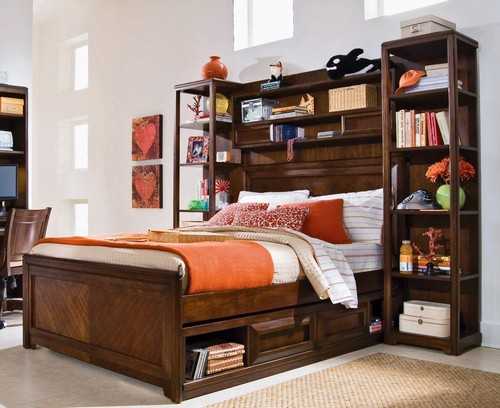 Canopy bed for kids bedroom
Canopy beds are designed mostly for girl room decorating. The bed features tall posts structure that supports a fabric covering. This bed is a nice way to add drama to girl room decorating and create unique children bedroom decor.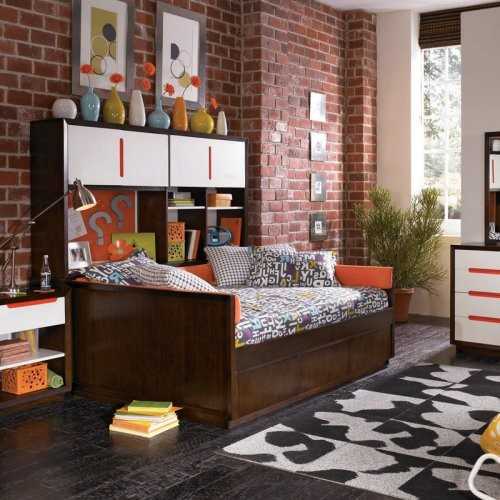 Full-size bed
The full-size or double bed is a super-sizing trend in children bedroom decorating, ideal for older kids room design and teenage bedroom decorating.
More from bedroom decorating ideas

Modern bedroom designs look elegant and relaxing when blending gray color tones and various textures with white decorating or vibrant accents....
and enjoy free articles sent to your inbox