6 Fengshui Kitchen Tips, Feng Shui for Wealth

Feng Shui Home

Kitchen Ideas

feng shui for wealth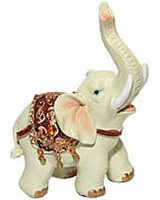 Modern kitchen, like ancient Chinese kitchens, represents prosperity in feng shui home design. People associate food with wealth and health. Good feng shui kitchen design attracts wealth and prosperity, offering balanced and healthy environment for those who cook and for all family members. Simple kitchen ideas and basic feng shui tips help feng shui for wealth and health your kitchen design and the entire home. (Fengshui kitchen colors, how to feng shui home for wealth)
Chinese feng shui explains how our environment affects us, both positively and negatively. Good feng shui home design, creates light and pleasant home interiors improving people's health and attracting wealth. Ancient feng shui is an attempt to achieve harmony and balance in life. Although it would take years to master Chinese feng shui home design philosophy, few basic good feng shui tips for kitchen design and decorating from feng shui masters are simple to understand and easy to follow.
Functional kitchen layout, (feng shui home, kitchen triangles,) lucky appliances arrangement, good feng shui colors, selected for wall paint wallpaper and kitchen furniture, and clutter free interior decorating ideas create inviting modern kitchen design and feng shui a home for wealth, health and prosperity. (Kitchen feng shui for wealth and prosperity)
Modern kitchen appliances, stainless steel cooktop and sink, contemporary Chinese interior design
6 Feng shui tips for modern kitchen design and decorating
1. Kitchen sink should not be beside the stove, according to feng shui kitchen layout and decorating design. Fire element, represented by the stove, and Water element, represented by sinks and fridge, do not mix well.
2. Good feng shui kitchen layout requires the stove, sink and fridge arrangement that forms a balanced, functional and comfortable triangle.
Ancient Chinese kitchen design for cooking food, Asian interior design
Feng Shui home, dining room decorating
Feng Shui home colors and Chinese symbols
3. Kitchens island is a good feng shui solution for a trapped in the corner stove or sink. Attractive and functional kitchens islands are feng shui cures for unlucky kitchen layout.
Natural wood and green colors fengshui kitchen interiors, good feng shui kitchen design and decorating ideas to attract wealth
4. Feng shui mirror on the wall above the stove or glossy wall tiles help fengshui kitchen interiors, bringing  more light into interior design, creating the illusion of additional space and stimulating the energy flow through the space and all home interiors. A mirror and shiny wall tile designs help fengshui kitchen interiors for wealth and prosperity.
5. Feng shui kitchen interior design avoids cabinets and decor items with sharp corners. Corners and edges keep the negative energy, causing the energy flow stagnation and creating unlucky interior design.
6. Kitchen decorating accessories that have sharp edges do not fengshui kitchen interiors also. Knives should be kept in closed boxes, drawers or knife holders.
Modern kitchens design in good feng shui colors with rounded corners to fengshui kitchen interior design
Clutter free kitchen design and decorating
Feng shui and clutter, space clearing
Classic ideas of feng shui home design and interior decorating require all rooms, including kitchen interiors, to be always clean, organized and tidy. To feng shui kitchenm it should be cleaned before 8 pm. Dishes should be removed from the table and washed right away after dinner, and the garbage bin should be empty at night also.
Traditional Chinese kitchen design, good feng shui colors
Broken or chipped items that add clutter do not fengshui kitchen interiors. Useless and broken kitchen items contribute to the stagnation of the energy flow. Regular inspection of kitchen cabinets and throwing all broken, chipped and useless items away is a good feng shui practice.
Modern kitchen design in good feng shui colors, good fengshui kitchen layout with stainless steel appliances and kitchens island
Fengshui kitchen design with pleasant atmosphere
Feng Shui home decor with miniature indoor house plants
Feng shui for wealth with fish tanks
Ancient or modern, kitchen is the heart of the home, Chinese feng shui interior design experts remind. No arguing is allowed there. Kitchen interior should be pleasant and peaceful. It should be a cozy place, where food is prepared in the positive and relaxing atmosphere.
Modern kitchen design, free of clutter kitchen decorating ideas to feng shui a home for wealth
More from interior design

Bright home interiors and amazing views of the ocean make this beach house a dream place. Large windows, light, neutral room...
and enjoy free articles sent to your inbox