20 DIY Outdoor Curtains, Sunshades and Canopy Designs for Summer Decorating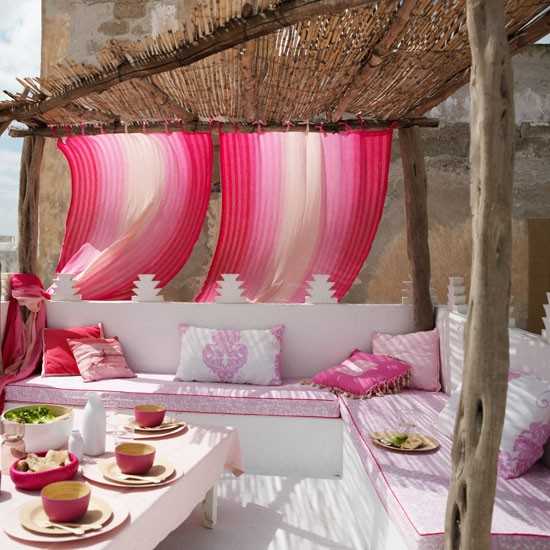 Bamboo canopy design and striped white-pink curtains for seating area decorating in summer
summer decorating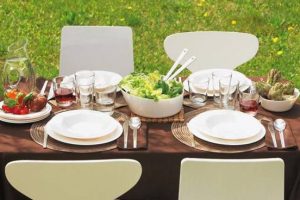 Outdoor home fabrics are great for summer decorating with curtains, bright sunshades and canopy designs that add a splash of color to your outdoor decor. Outdoor curtains provide more privacy to your porch or balcony decorating and offer protection from the sun, making your gazebo or patio designs more comfortable and attractive.
Light outdoor fabrics are excellent for sunshades and canopy designs when you need a little extra shade. Bright diy ideas for summer decorating can inspire you to add a custom made sunshade to cover your pergola in the corner of your garden or patio designs.
Sunshades  and canopy designs, made of outdoor home fabrics, are a creative and simple alternatives to awnings and traditional canopies  that save money and personalize your outdoor decor. Bright and colorful homemade sunshades and canopy designs can be made in square, circle, oval, rectangle or triangle shapes. Grommets or D-rings can be added to outdoor curtains, sunshades and canopy designs for mounting them to light wood structures, fences or trees.
22 backyard patio ideas that beautify backyard designs
Diy summer decorating with outdoor curtain fabrics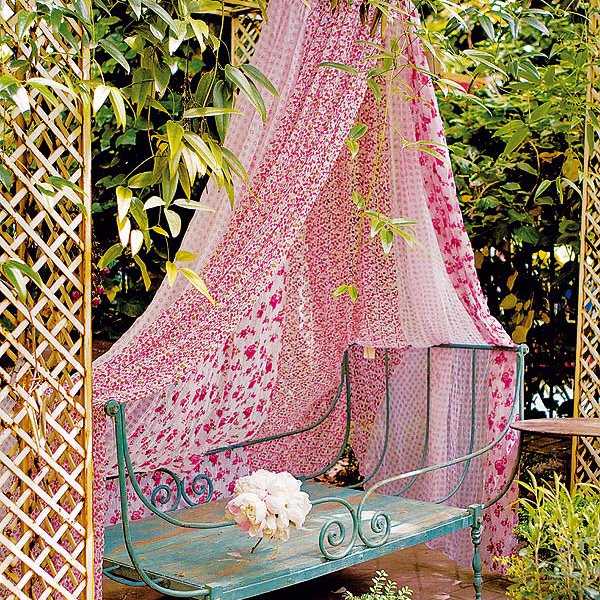 Outdoor curtains is an inexpensive way to add a little privacy to your porch, gazebo or patio designs. Modern outdoor curtain fabrics come in various colors and features exciting fabric patterns, perfect for adding some drama to your outdoor rooms.
Beautiful outdoor curtains, combined with sunshades or canopy designs create unique, cozy, private and comfortable outdoor rooms for dining and entertaining, reading or resting. It is a wonderful way to personalize your backyard decorating and add your favorite color to green surroundings, celebrating cheerful and colorful summer decorating ideas.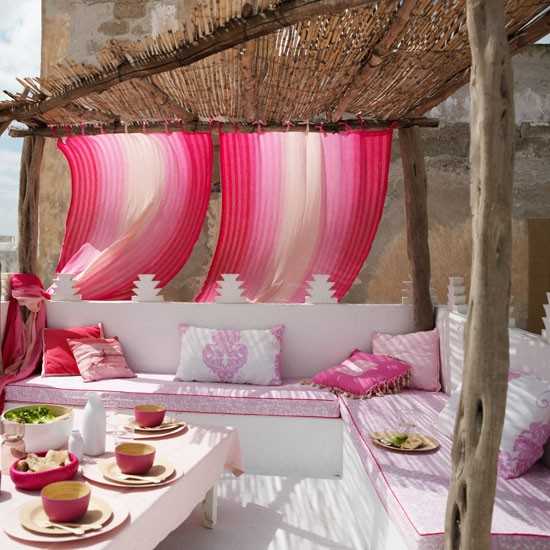 Outdoor curtain fabrics can be used indoors in late fall and winter. Outdoor fabrics are suitable for many areas in your home where easy cleaning and stain resistance are high priorities. Family room furniture, kitchen tablecloths and pet bedding can all benefit from these durable, moisture and mildew resistant fabrics.
5 stylish ways to use draperies, modern interior design and decor ideas
Summer kitchen, outdoor rooms, modern backyard ideas
Summer decorating is not only about making your home interiors look light and breezy. Use your creativity for your porch or balcony decorating, and add beautiful custom made sunshades or canopy designs to your backyard design.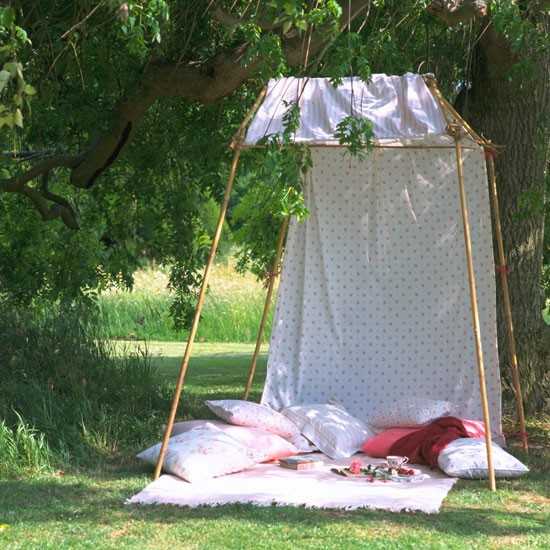 Homemade sunshades and canopy designs, combined with light outdoor curtains, show off your personal style and create outdoor rooms that are as unique as you are. Outdoor fabrics and creative sunshades or canopy designs help turn your backyard into beautiful outdoor living space, where you can enjoy your bright summer decorating ideas and fully take advantage of the warm weather.

Winter backyard landscaping is about designing peaceful and beautiful outdoor spaces that celebrate natural beauty and provide a habitat to protect...
and enjoy free articles sent to your inbox