20 Romantic Candles Centerpieces for Valentines Day Table Decoration

Decorating Ideas

Holiday Decor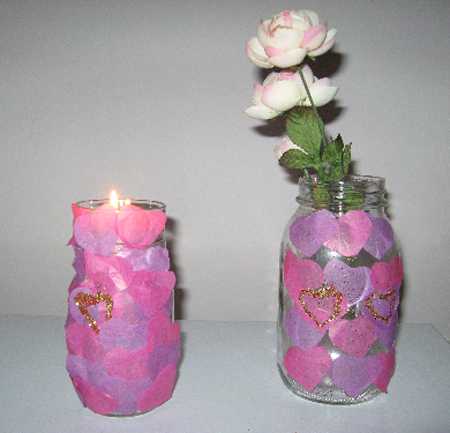 VALENTINES DAY IDEAS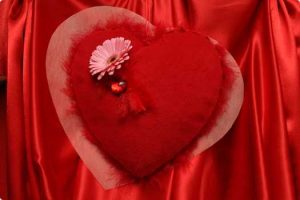 Romantic candles centerpieces, warm hearts decorations and flower arrangements are great for Valentines Day table decoration. Fill a clear vase or glass container with conversation hearts and add heart-shaped candle holders creating festive Valentines Day dinner table decor. Insert a tall red, purple, white and red or pink candles in the middle of the hearts decorations which will support it and surprise your loved one with unusual table centerpieces.
Simple candles centerpieces look very romantic on a red, purple, white and red or pink tablecloth. Add a flower arrangement and flower petals to Valentines Day ideas creating amazing, very special and romantic table decor. Place the candle centerpiece in the middle and light the candle for a warm message to your loved one over dinner.
Valentines Day ideas are about creating romantic and relaxing mood, ambiance and brightness. There is no time when pink and red colors are more welcomed and romance more important than on Valentine's Day. Flower arrangements, hearts decorations and candle centerpieces in red, purple, white and red or pink colors are perfect Valentines Day ideas that help you create a romantic dinner for your Valentine.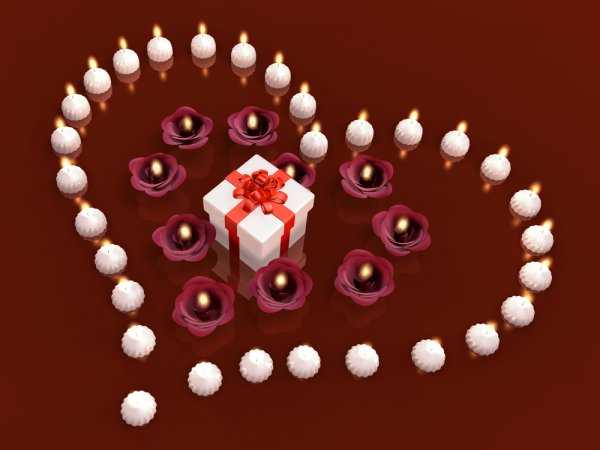 Delicious food and seducing sweets, combined with creative candles centerpieces and flowers complete the picture by setting a romantic table on Valentine's Day.
Here is a variety of beautiful candles centerpieces and simple table setting ideas for Valentine's Day. Some are expensive and more romantic, others are cheap, sweet and lovely. These Valentines Day dinner candles  and table decoration ideas are simple, creative and attractive, allowing you to enjoy this special holiday without stress.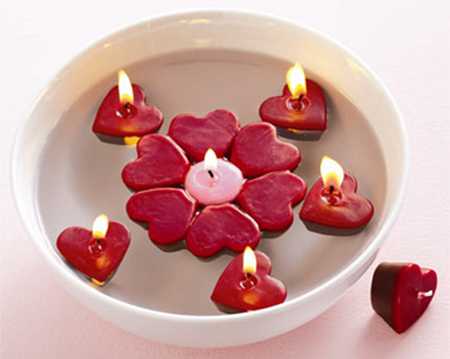 Flower arrangements and floating candles centerpieces make it easy set the romantic stage for Valentines Day dinner and show your true passion with red heart decorations or pink and white table setting. Candles centerpieces create a gorgeous table decoration and add mysterious and romantic flavor to Valentine's Day dinner table with decorated with bright red and white plates and crystal glasses.
Valentines Day ideas for decorating ceiling, pendant lights or chandelier
Table decoration ideas for Valentines Day, pink ribbons and white hearts decorations
20 candles centerpieces, romantic table decorating ideas for Valentine's Day
Tie a simple white napkin, or even small white hand towel, with a red chenille stem that you've formed into the shape of a heart. Purchase one red rose for the purpose of scattering the petals around the center of your table and create a unique candle centerpiece with chocolate and heart-shaped holiday decorations.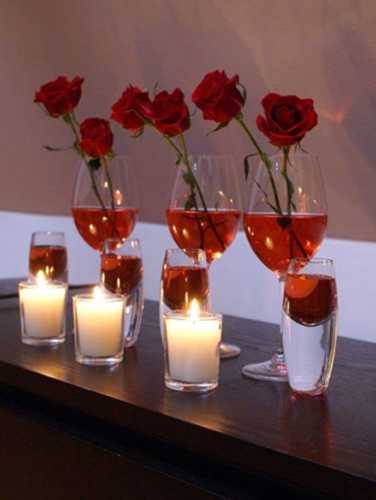 Place a single red candle in a pink bowl that is been filled with red and white candies or arrange tea candles in a heart shape, making Valentine's Day table decoration look fabulous and meaningful. Use hearts decorations for ceiling or chandelier to create bright and surprising holiday decor and enhance romantic dinner table decoration.
Blue gift of roses and personal notes on flower petals
21 impressive table decorating ideas for Valentine's Day
Edible decorations for romantic holiday tables and unique Valentines Day gifts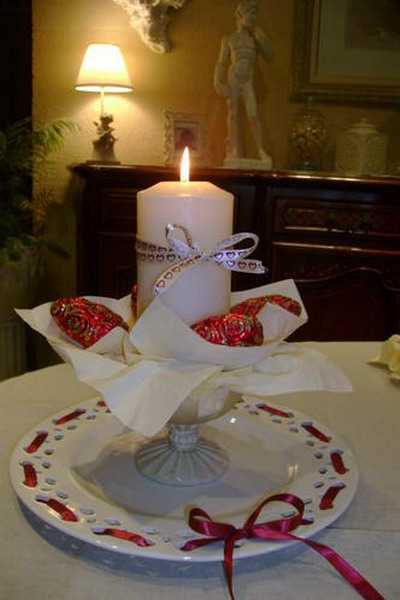 Pink is one of the most ubiquitous and versatile Christmas colors that are perfect for elegant table decoration. The tender, pale...