21 Impressive Table Decorating Ideas for Valentines Day

Dining Room

Holiday Decor

Purple and Pink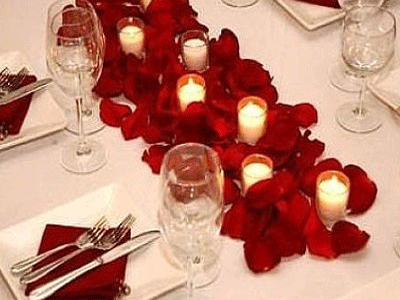 Red rose petal and candles centerpiece, simple Valentines Day ideas
candles centerpieces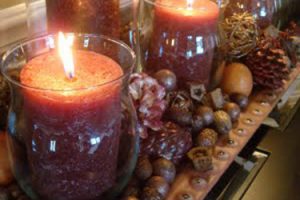 Colorful, aromatic candles, fresh flowers, and sweet edible decorations are simple, stylish, and beautiful ideas for holiday table decorating. They create a cozy atmosphere and set a romantic mood on Valentines Day. Red, pink, and white Valentines Day ideas look festive and delicate, sweet and energizing. Edible decorations and beautiful flowers in white, red, pink, and purple create eye-catching, sentimental, and attractive table centerpieces with colorful romantic candles. Creative accents, pink and purple, white and red color brighten up Valentines Day table decor.
Get inspired by unique, elegant, and impressive table centerpieces developed by professional decorators. Plan your special dinner and combine classic Valentines Day colors with modern hues, unusual table decorations, and crafts. Handmade table decorations, flower centerpieces, and decorative candles in pink, purple, white, and red colors look romantic. They will pleasantly surprise your loved ones creating an unforgettable impression.
Paying attention to small details and using simple, inexpensive, and meaningful ideas make your Valentines Day table setting look personal, sweet, and stylish. Use soft pink and purple colors or contrasting red and white color combinations for dining table decorating. Add pastels and delicate color tones. Pale gray, light peach and beige bring softness into traditional, festive, and passionate red and white Valentines Day decorations.
Attractive decorating ideas for small Valentines Day gifts
Valentines Ideas for room decorating with romantic candles
Table decorating ideas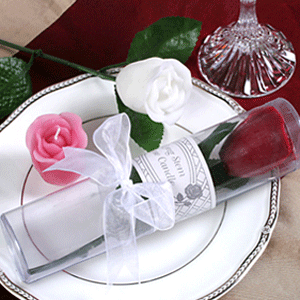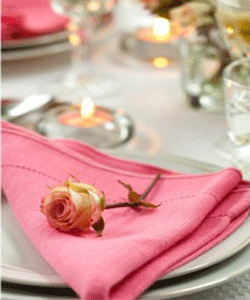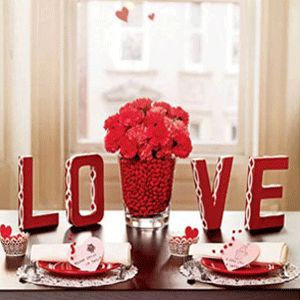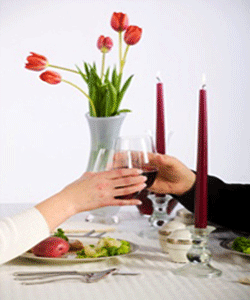 Beautiful lace, silky and sheer fabric, shiny dinnerware, colorful glasses, crystal vases or romantic candle holders make Valentines Day dining room decor look delicate and impressive.
Design the inviting and personal dinner table decor including Valentine table centerpieces with stylish lace or tulle swaths, metallic accents or silky ribbons, green leaves, hearts, sweets or rose petals which are attractive and unusual edible decorations.
Tender rose petal decoration for gourmet recipes
Table decorating with flowers, edible rose petals
Edible decorations and flower centerpieces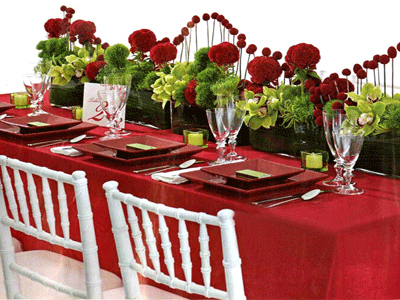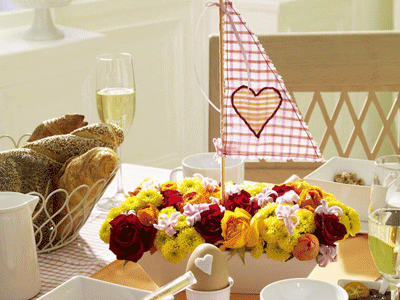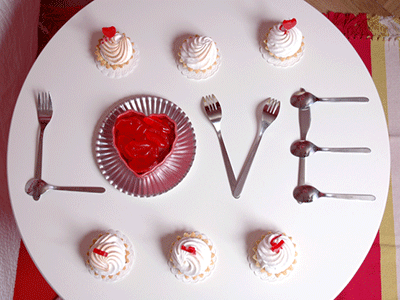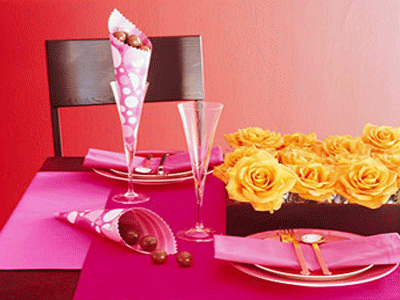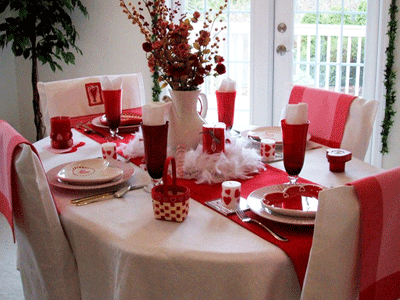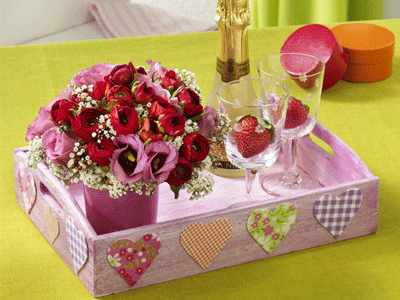 Add romantic holiday candles, beautiful fresh flowers or make paper butterflies and colorful heart decorations for charming table centerpieces. Handmade decorations and simple crafts create unique, very special and romantic Valentines Day table decor.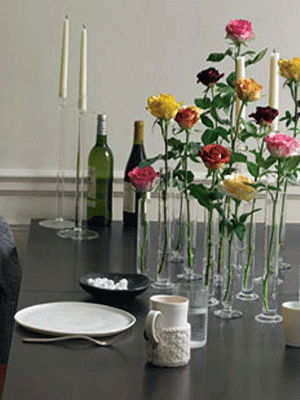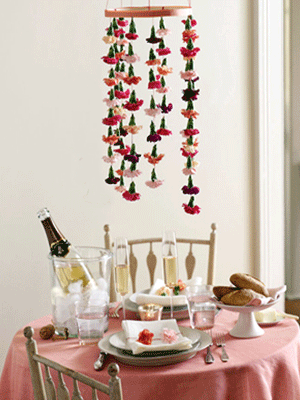 Romantic Valentines Day ideas
Modern flower arrangement, unusual centerpieces, and gifts
Charming home decorating ideas for Valentines Day
Hotel experience in redesigned old planes
Eco-friendly decor and Valentines gifts under $10
Romantic decorating ideas, flowers, and candles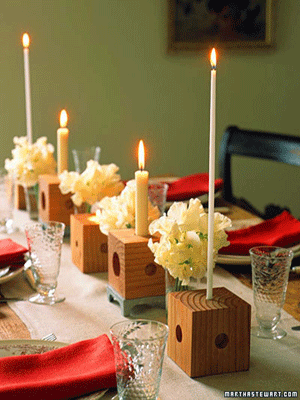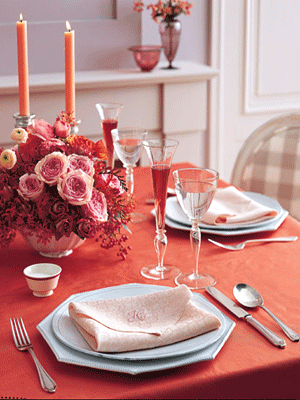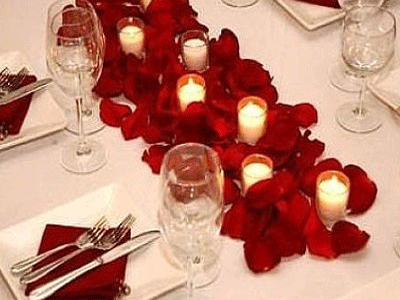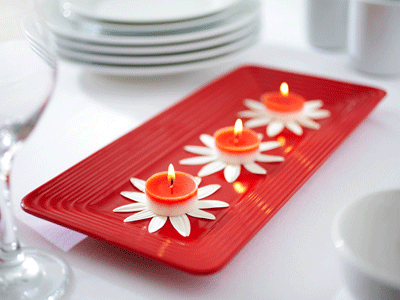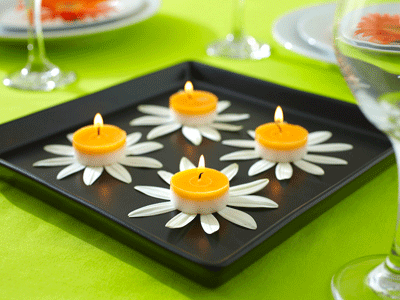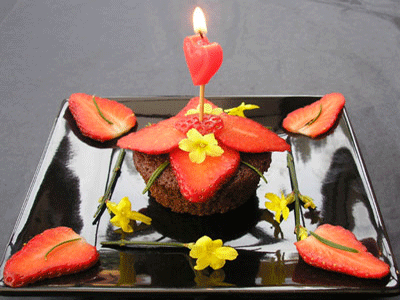 Table setting for a romantic evening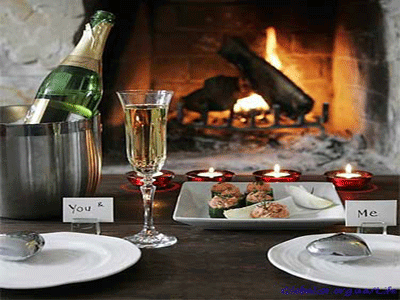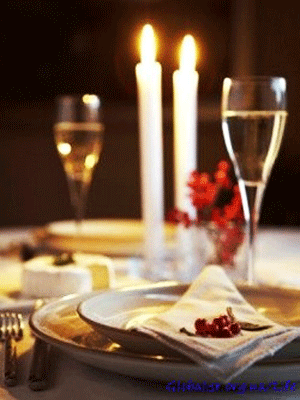 More from table decoration

Pink is one of the most ubiquitous and versatile Christmas colors that are perfect for elegant table decoration. The tender, pale...
and enjoy free articles sent to your inbox