---
Modern Interior Design Ideas Add Stylish Elements to Old House Interior Redesign Project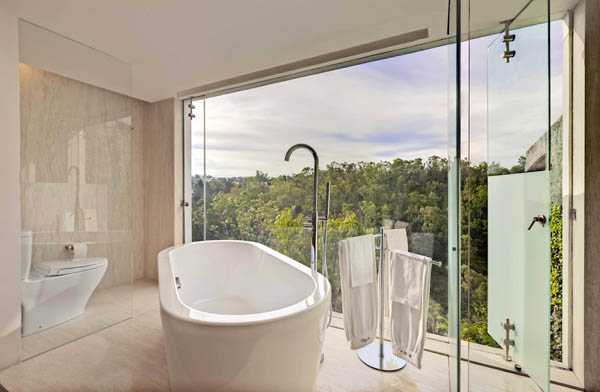 A stylish house renovation and interior redesign project creates cozy and beautiful home interiors that feel inviting and peaceful. Architect Claudia Lopez Duplan envisioned interior design ideas integrating comfortable, functional and attractibe elements into architectural interiors and room decor and created the modern house in elegant and intimate style.
Casa Lomas Altas is a modern house renovation and interior redesign project by López Duplan Arquitectos, www.duplan.com.mx/ By changing and improving the floor-plan, as well as redesigning each of living spaces, the architect turned an old house into a serene and pleasant residence in Mexico City.
The original building was designed in the 80s. Casa Lomas Altas features three and a half floors, offering views of the surroundings. Frameless window design and sliding glass doors connect modern home interiors with the beautiful landscape.
Modern interior design ideas and home redesign inspirations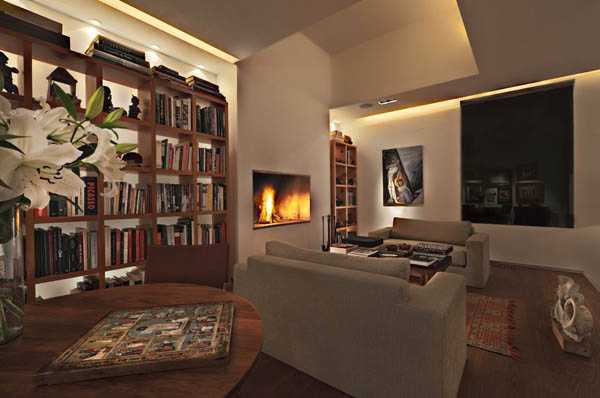 Modern interior design added convenient storage shelves in the living room and bedroom. The living room with a fireplace and built in walls book shelves on each side of the fireplace look cozy and welcoming. The dining room design opens to a terrace overlooking lush green landscape.
The upstairs bedroom offers a spectacular view, featuring a long window with a stylish book shelves underneath, showcasing the owners love for reading.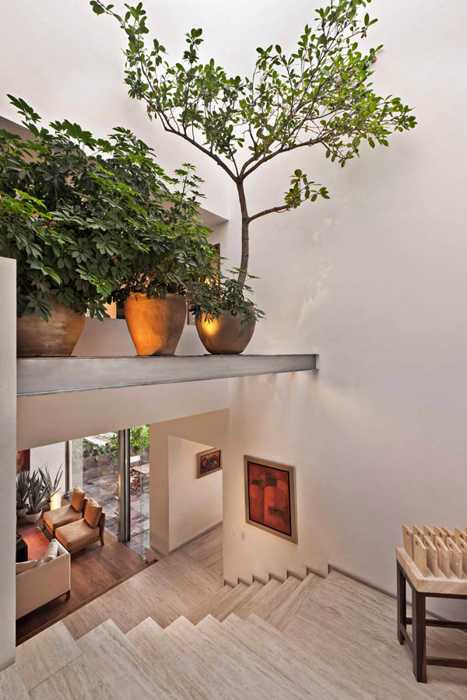 Modern bathroom design is enriched with glass wall, sliding glass doors with curtains, wooden cabinets and impressive bathroom fixtures. The  toilet and bathtub are captured in between the glass wall and glass door, opening both towards the shower and the outside view.
Glass wall house design and eco decor
Modern house with glass walls and rooftop garden
The bathroom design features a huge clerestory window, opening the modern interior from floor to ceiling to light and creating the stylish and bright space for complete relaxation.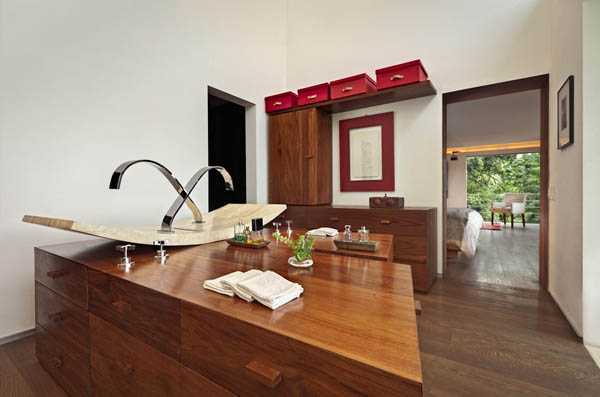 The house renovation and interior redesign give wonderful inspirations and show ways to add comfort and style to interior design whether for making your home more beautiful and functional or home staging for sale.
by Ena Russ
last updated: 15.10.2016