Amazing Natural Swimming Pool in Utah, Outdoor Living at Its Finest

Decorating Ideas

Green Design Ideas

Outdoor Living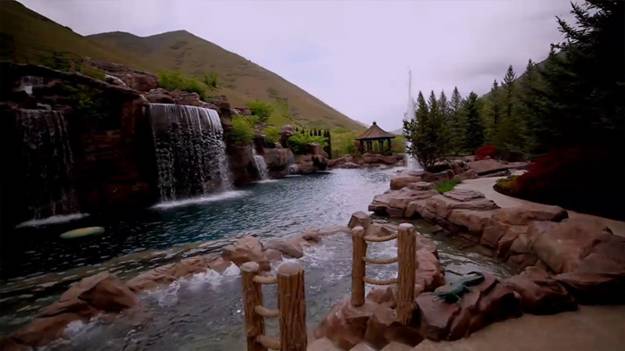 Unusual, large and eco friendly swimming pool design
water features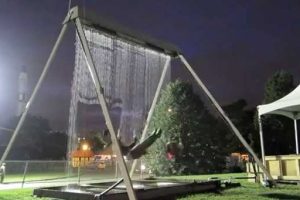 Lushome presents an amazing natural swimming pool design idea. The Outdoor swimming pool for $ 2 million is built in Utah, USA. The fabulous, huge and impressive design features a rocky massif with man-made caves, five large waterfalls, a small river and an underwater tunnel designed for scuba diving. The nature inspired landscaping ideas add even more interest to this unusual swimming pool design.
The natural swimming pool covers 18 by 42 meters area and use more than 1,300 tons of water, providing a wonderful retreat for all who are looking for incredible water fun activities and fresh experience. In addition to its man-made eco-system, the recreation complex includes a fully equipped kitchen and computerized management facilities.
The spectacular and exciting natural swimming pool is located in Springville, Utah, USA and offer a great vacation spot for kids and adults. Fabulous natural landscaping add an adventurous feel to this masterpiece of engineering that celebrate contemporary and Green design ideas. This engineered swimming pool is better that a water park.
Luxury interior design ideas enhanced by infinity swimming pools
Natural swimming pool in Utah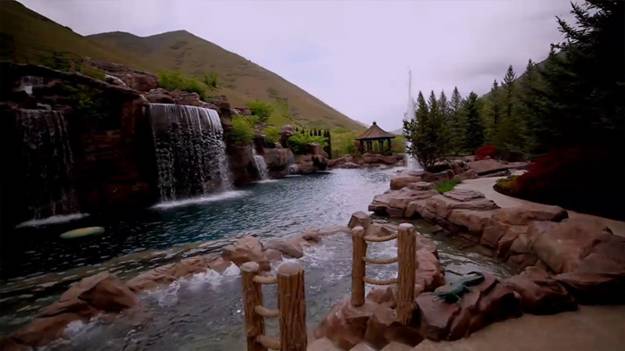 The Mountain features five waterfalls, a 300-foot lazy river, a diving rock, a hidden grotto, several hidden pathways inside the mountain and a tunnel deep enough for scuba diving. The 140-foot long and 60-foot wide natural swimming pool was built for a homeowner who loves the mountains and scuba diving.
The centerpiece of the 360,000-gallon pool is a 90-foot man-made mountain that emulates the natural surroundings perfectly. There are two bridges winding to the top of the mountain, as well as a hidden water slide that tumbles 60-feet through the mountain to the pool below.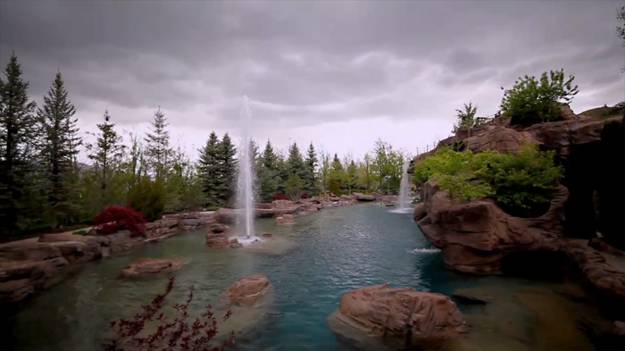 The Mountain is an amazing and unusual swimming pool design that also features a full kitchen with granite countertops, stainless steel cabinets, a grille and a refrigerator to provide the ultimate comfort and lots of fun to its guests.
Indoor swimming pools and glass pool inclosures adding luxury to modern house designs
20 infinity pools blending functionality and impeccable aesthetics into gorgeous water features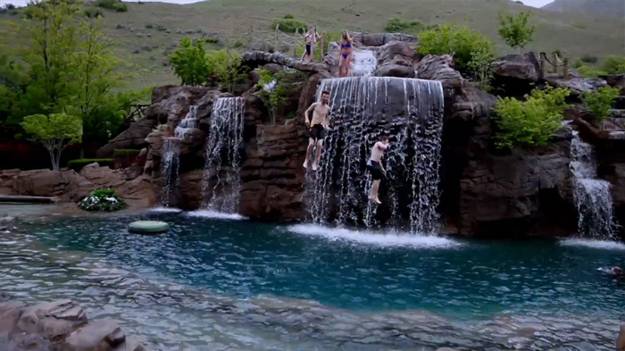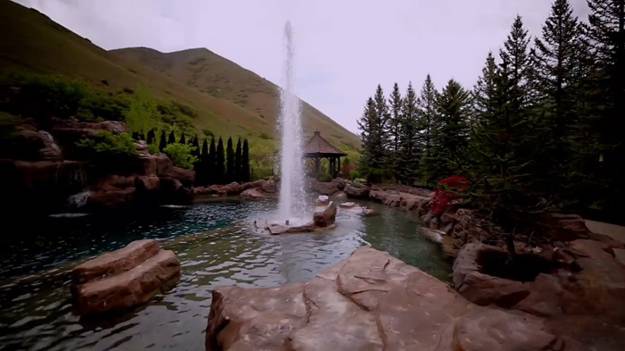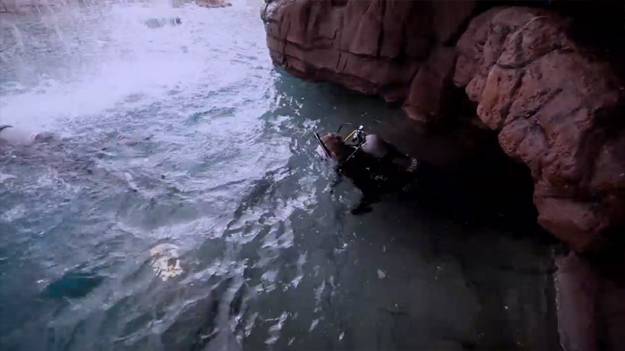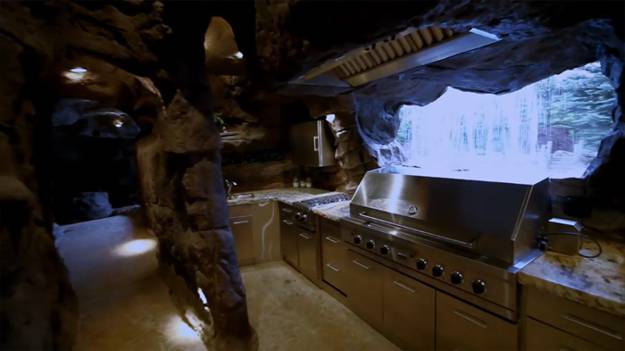 Winter backyard landscaping is about designing peaceful and beautiful outdoor spaces that celebrate natural beauty and provide a habitat to protect...
and enjoy free articles sent to your inbox