How to Feng Shui your Bedroom, Design and Decorating Ideas

Feng Shui Home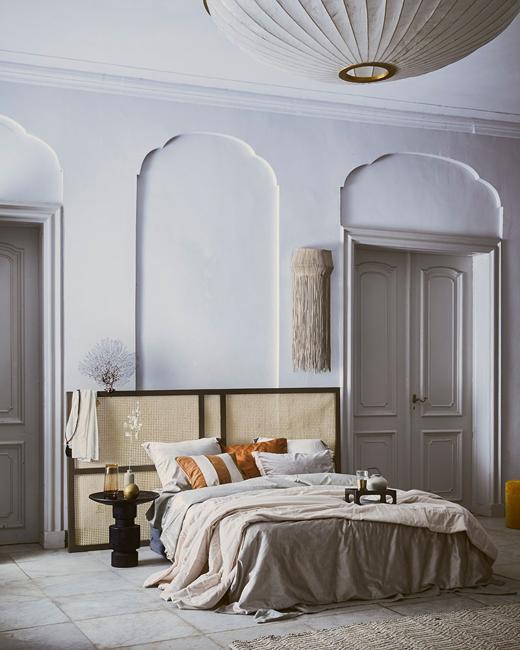 Light room colors, bedroom design by Cleo Scheulderman
feng shui color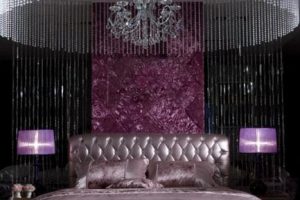 Your bedroom is a place for rest, romance, and relaxation. You spend a lot of hours in this peaceful room, so maximize Feng Shui to fill up your bedroom with comfort and harmony. Decluttering and energy clearing help get rid of useless things and negative energy. Good Feng Shui is about increasing your bedroom's chi and balancing life force energy.
How to Feng Shui bedroom decor with stylish stripes
Good Feng Shui for bedroom decorating
Bedroom colors, furniture, lighting design, useful Feng Shui tips
Good Feng Shui for bedroom designs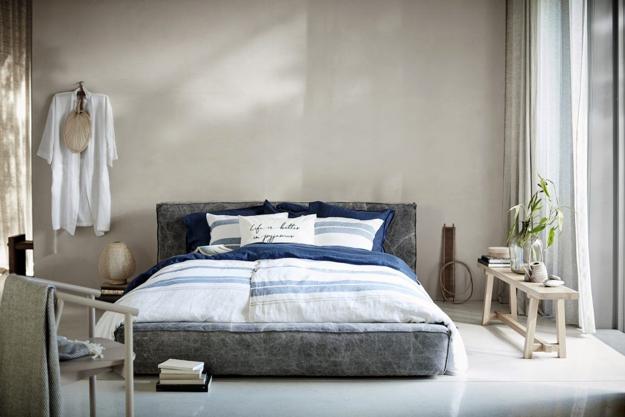 Avoid technology and clutter of any kind in your bedroom. Choose attractive functionality and peaceful bedroom colors. Use soft fabrics made of natural fibers and soft lighting. Make your bedroom design feel relaxing and comfortable.
How to Feng Shui your home interiors
Feng Shui tips for home office or study area in a corner
1. Bedroom colors
Choose a soothing color scheme and include neutral natural hues. Off-white, yellow-cream, chocolate brown colors, soft orange, and peach tones are great for brightening up and romanticizing your bedroom design. Paint walls neutral colors and use pink, orange, yellow, and peach for beautiful accents. Orange and pink color shades are excellent for accent walls also. Earthy tones are what you want to Feng Shui your bedroom. Vibrant, warm color shades of pink, orange, and red are lovely to use in moderation. All pastels and soft bedroom colors are ideas for good Feng Shui.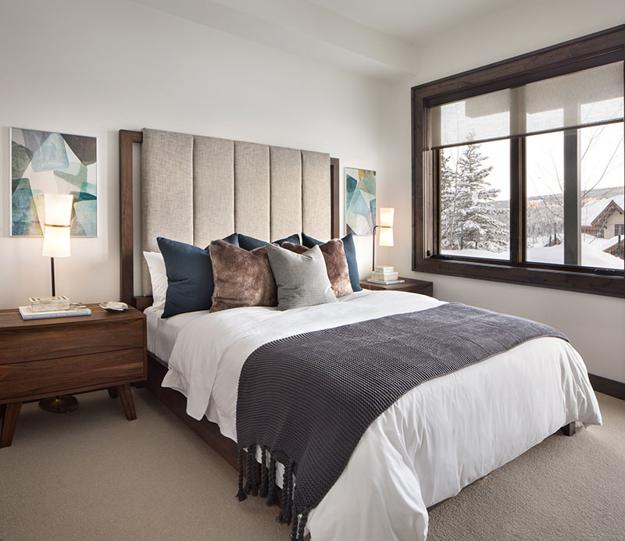 2. Bedroom furniture placement
A well-placed bed is a quick way to harmonize your bedroom design. Find a command position for your bed. It means you can see the entry door when you are lying in bed, and the rest bedroom furniture placement depends on the location of your bed. Do not place your bed directly facing the door or directly underneath a beam or to a window. Proper bed placement ensures you feel secure and have a good sleep.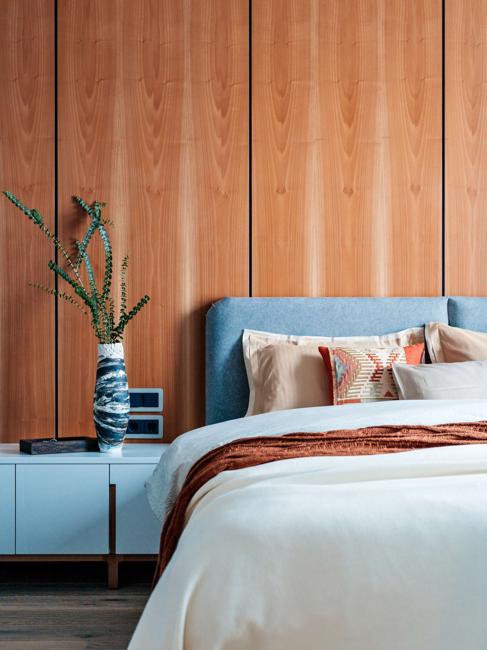 A bed with a headboard is a good Feng Shui idea. Headboards are emotional supports and not just decorative elements. Soft edges are preferable. Avoid bars, look for upholstered headboard ideas, and find the best design to make your bedroom look beautiful and inviting. Ideally, a bedroom with no sharp angles is the best design.
3. Bedroom decorating with pairs
Good Feng Shui for a bedroom calls for decorating with items in pairs. Two pillows, two similar nightstands two lamps, and a window seat for two. Good Feng Shui for a bedroom design promotes harmonious energy, loving, and romantic atmosphere.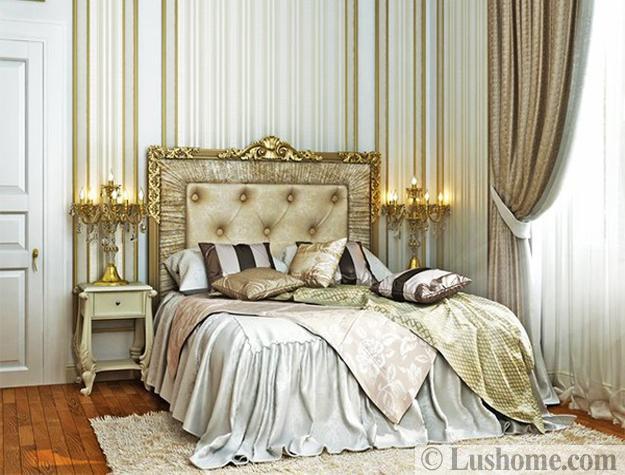 4. Sensual accessories
Good Feng Shui in bedroom nourishes the five senses. Essential oils and fresh air make a bedroom smelling great. Lavender, rose, and jasmine oils are excellent for a calming effect. Eucalyptus and cinnamon are good Feng Shui options also.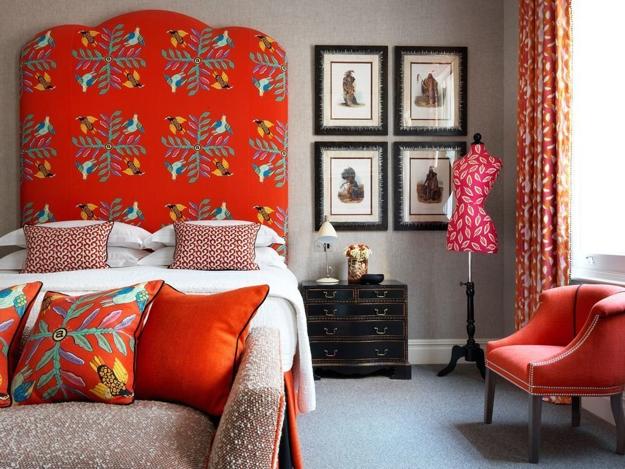 Soft textiles and decorating fabrics are the best for bedroom decorating. Satin, cotton, velvet, silk, and wool are perfect for bedding and accents. Bring accents in pairs. Open a window to hear a soothing sound of wind in tree branches, songs or birds, or night frogs.
5. Things to avoid in the bedroom
Get rid of screens to boost Feng Shui in your bedroom. Make your relaxing space completely free of technology. Do not place a mirror in front of your bed or paintings above the bed. Tapestry is a good Feng Shui option for wall decoration near your bed. Get rid of large boxes under your bed. Clutter creates unnecessary stress, while a clean, clear of clutter and negative energy bedroom space sets the stage for creativity and freedom.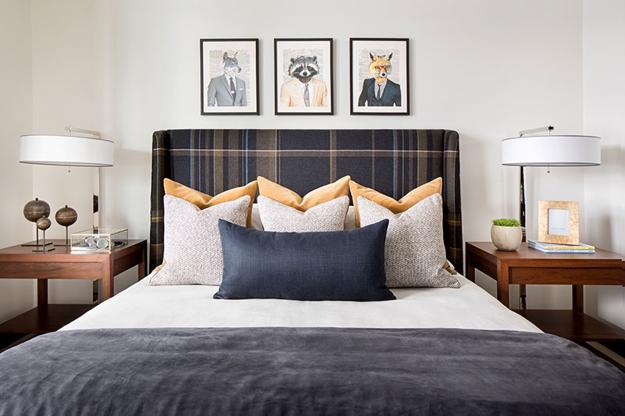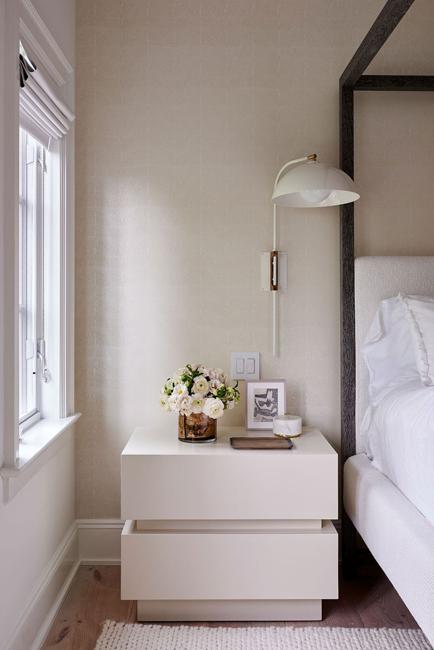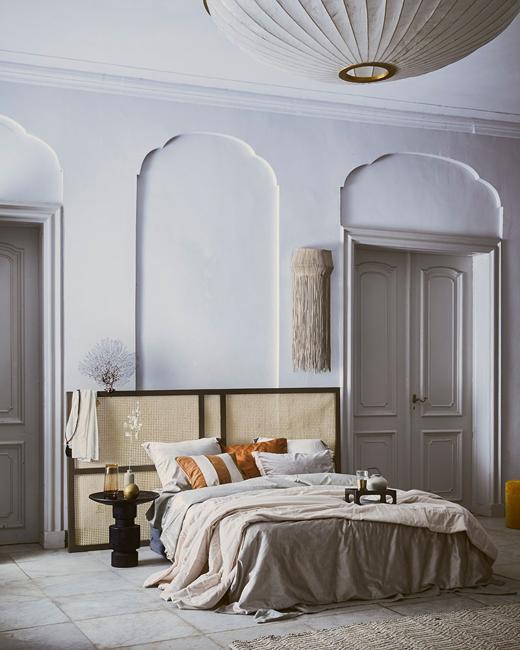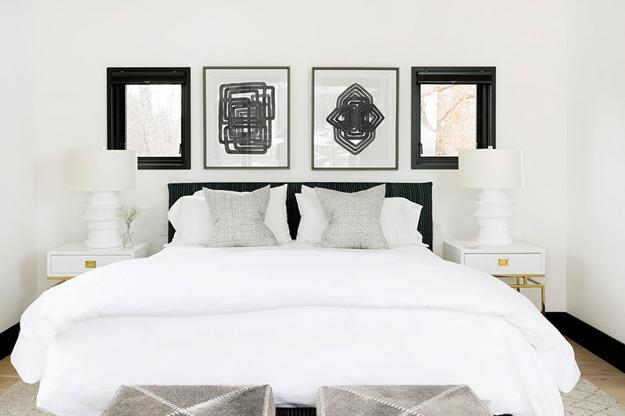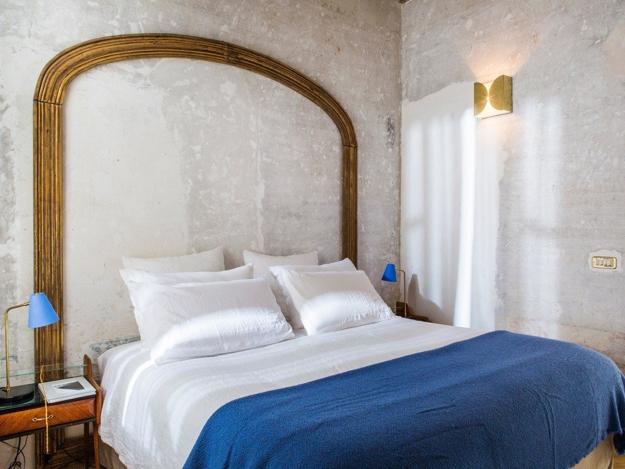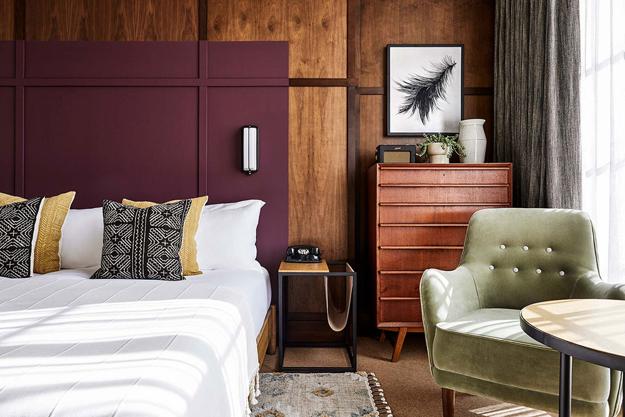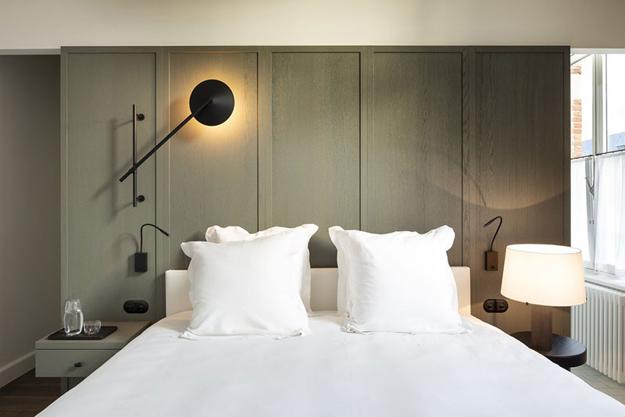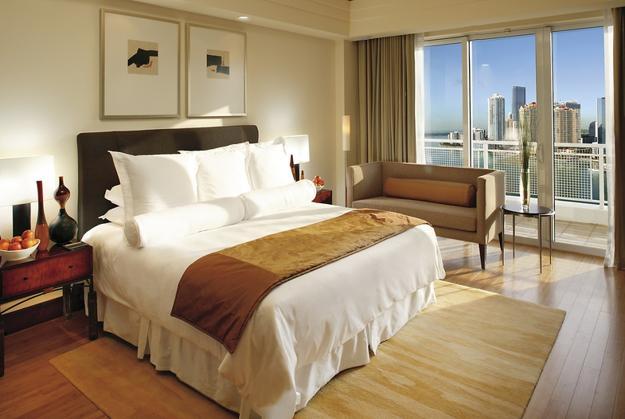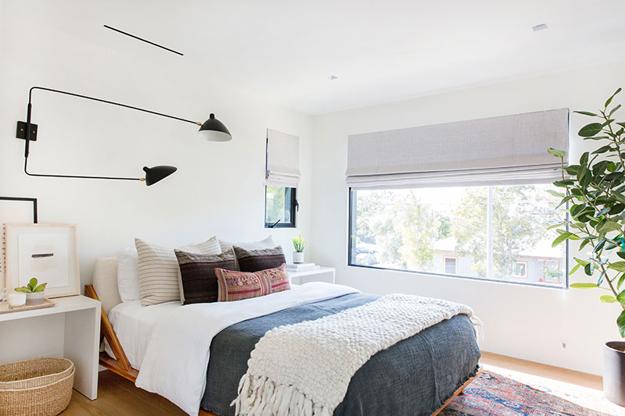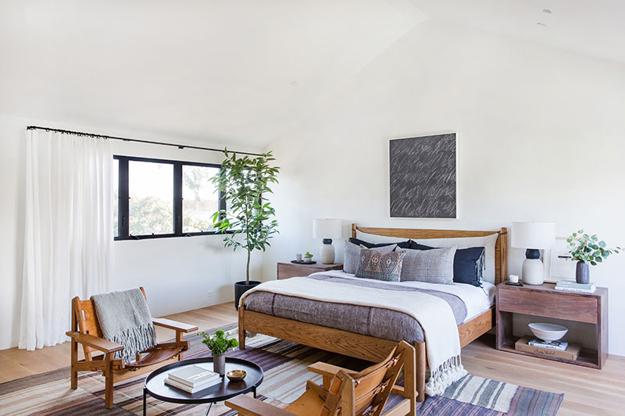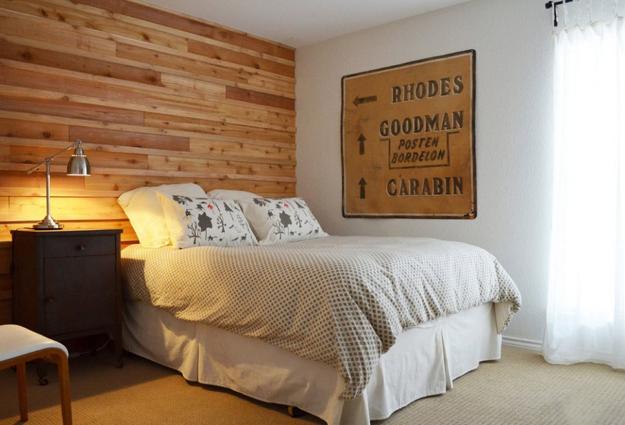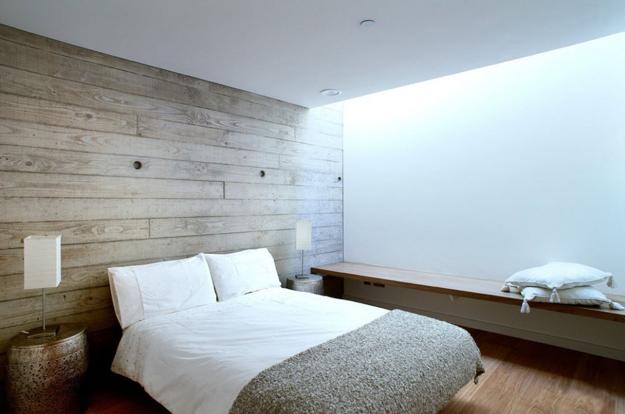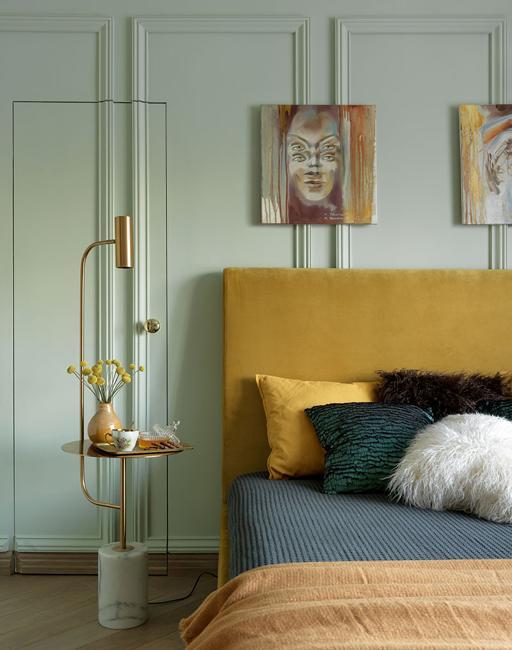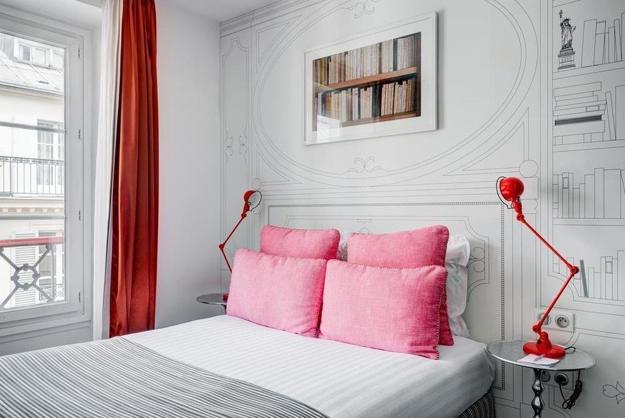 Modern bedroom designs look elegant and relaxing when blending gray color tones and various textures with white decorating or vibrant accents....
and enjoy free articles sent to your inbox