50 Yard Landscaping and Summer Decorating Ideas to Turn Your Pool Area into MCM Paradise

Decorating Ideas

Outdoor Living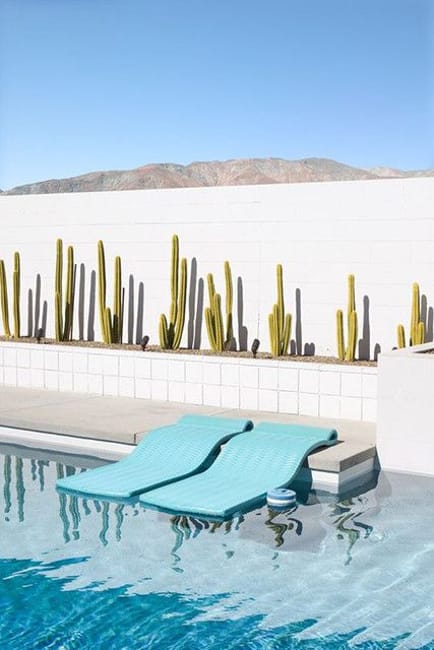 Mid century modern homes, minimalist-style yard landscaping
patio ideas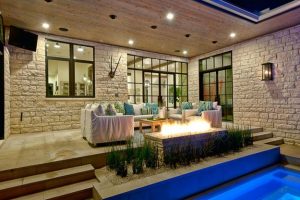 Mid-century Modern style is unique, functional, and beautiful. It offers fabulous yard landscaping and summer decor ideas for outdoor areas celebrating elegant geometry and comfort. MCM swimming pools are water features that have simplified geometric shapes, kidneys, and rectangles. The pool structures and surroundings create a minimalist look ideal for contemporary and mid-century homes.
The originality lies in the pool area ambiance set by MCM outdoor furniture, concrete, plants, and colorful accents. Here are yard landscaping and summer decorating ideas to ensure your outdoor swimming pool shows a beautiful Mid-century modern style.
50 concrete walkway ideas to add an MCM vibe to yard landscaping
Mid-century modern kitchens in retro styles
MCM door colors add flair to distinct house exteriors
Mid-century modern pool areas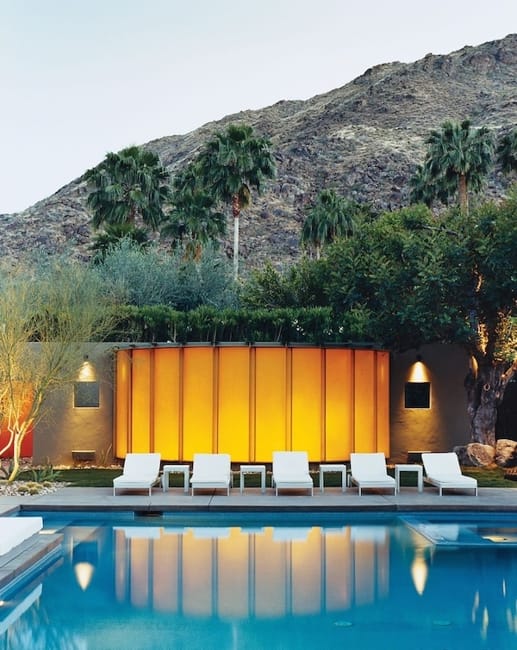 MCM yard landscaping
Local plants are a fundamental part of yard landscaping in MCM style. Native plants bring life and add texture and color to backyard designs. Yucca, succulents, and cacti are perfect options for desert yard landscaping to line your concrete fence or sit near the pool edge.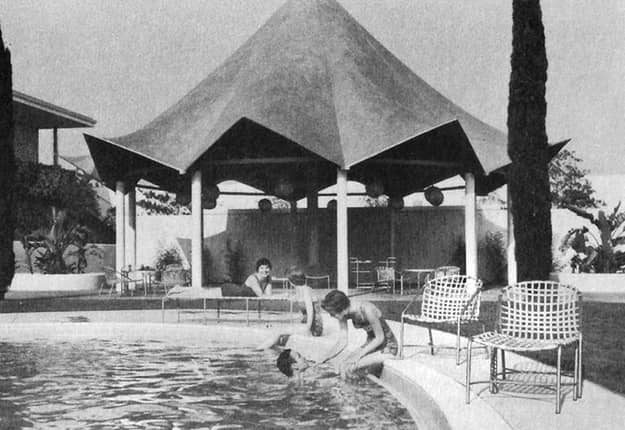 Concrete slabs, pebbles, stone sand, and gravel are beautiful yard landscaping ideas to enhance MDM style. These materials can mix with geometric patches of grass and colored glass stones to add visual interest to yard landscaping.
A quick guide to selecting house exterior paint colors for MCM homes
Cinder block wall designs playing with geometric shadows
Geometry in mid-century modern room dividers
Mid-century modern homes feature distinct exterior designs, and these unique architectural details create a beautiful background for pool areas. Glass walls seamlessly blend home interiors and yard landscaping and make rooms a part of your backyard.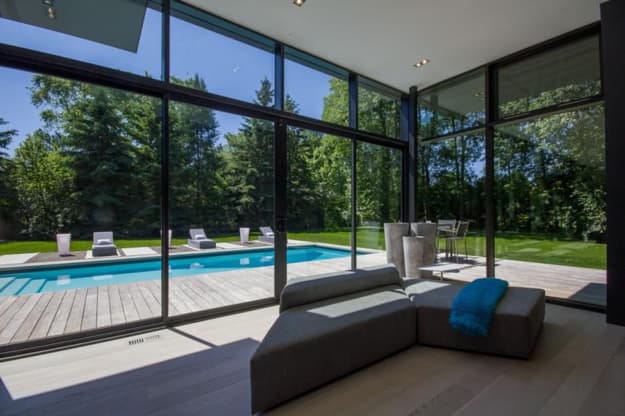 You can harmonize the transition from inside to outside by using complementing hues in your interior color palette and outdoor decor. MCM colors and textures greatly influence how your backyard landscaping and summer decorating ideas are perceived.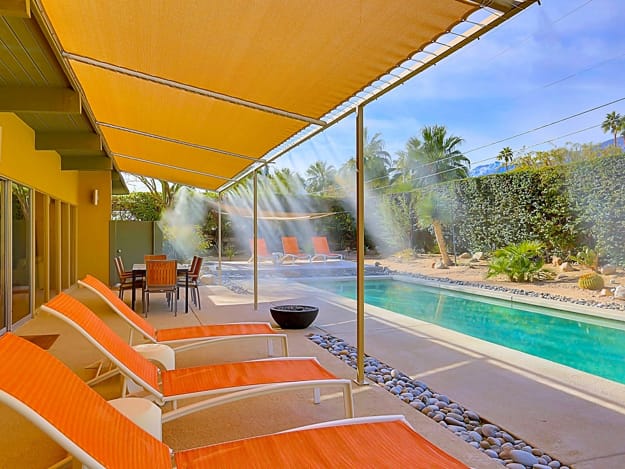 Summer decorating ideas
Outdoor furniture in MCM style and umbrellas create colorful accents and bring comfort. Bring out your lounge chairs and patio furniture to create a relaxing pool area in the retro-modern style. Several lounge chairs in vibrant colors provide a place to enjoy the pool and soak in the sun. A table with tulip chairs for an eating area is a great addition providing a spot that is always ready for snack times.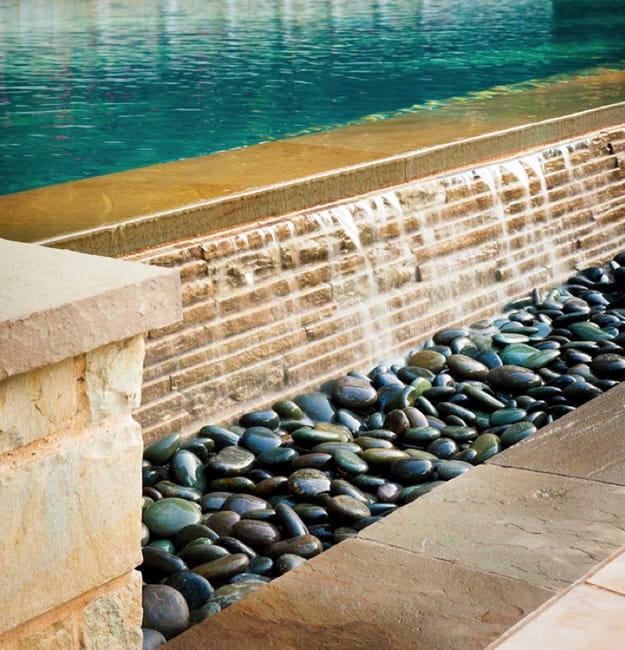 Summer decorating is about brightness and simplicity, and retro colors are a fun way to add MCM-style accents to yard landscaping while complementing the color of your pool. Colorful dishes and fun cups for beverages bring more color. Red, blue, light green, yellow, and orange are perfect accent colors to provide that retro vibe to MCM backyard designs.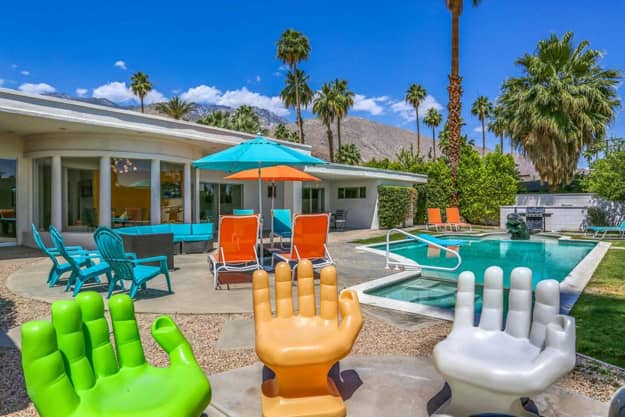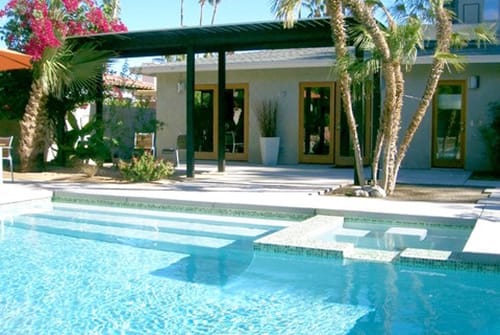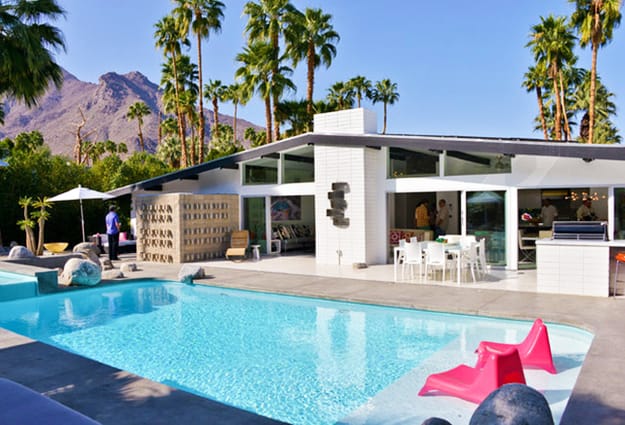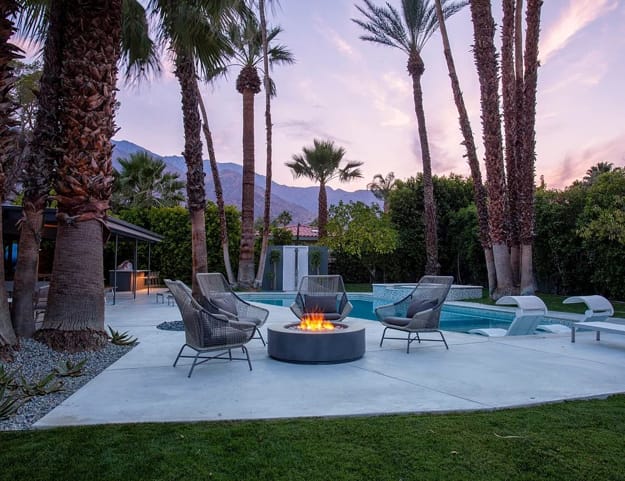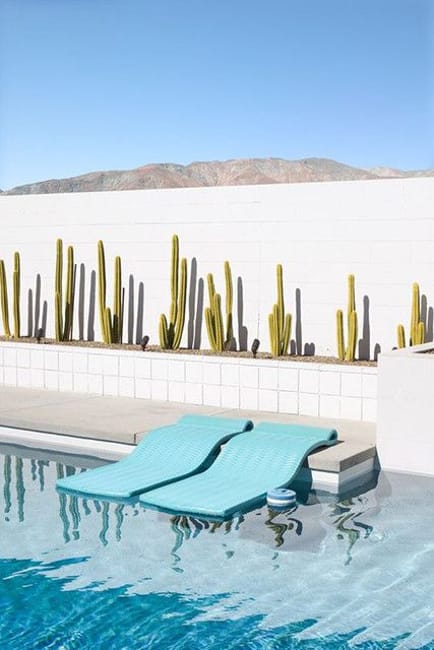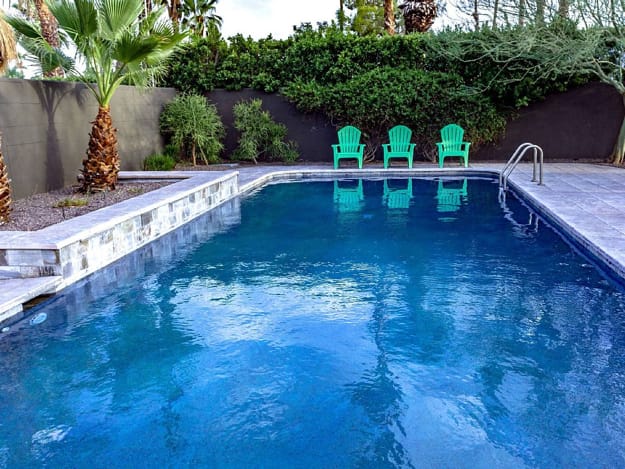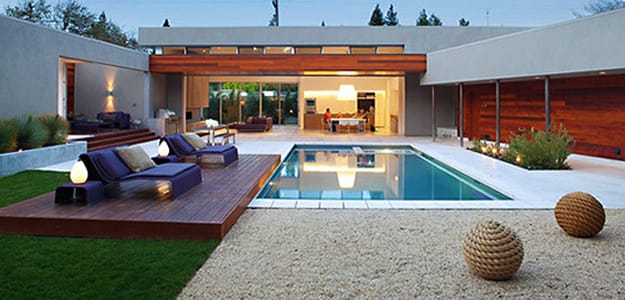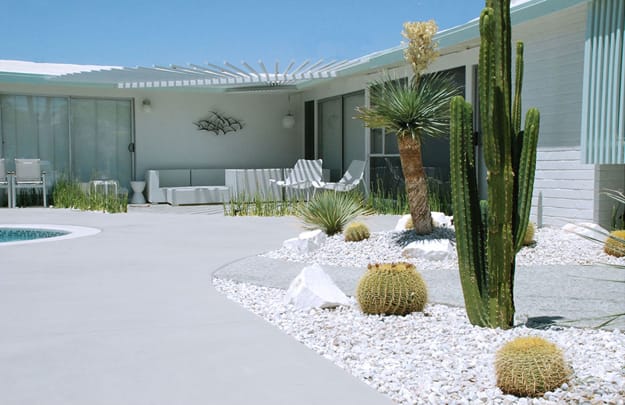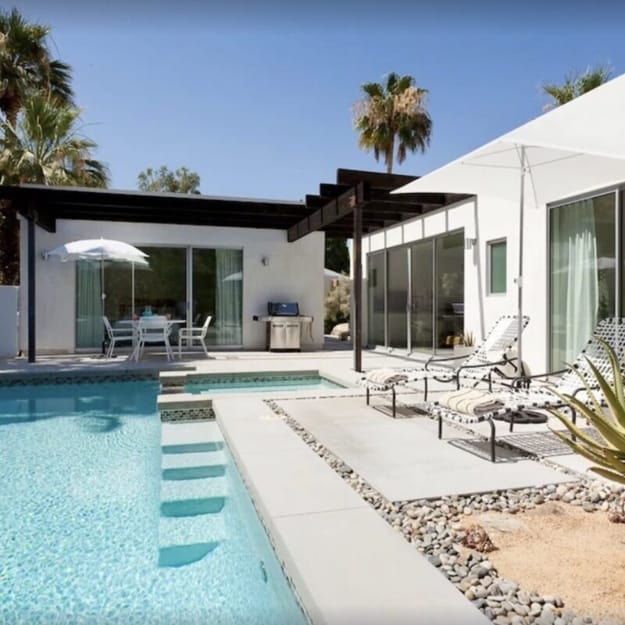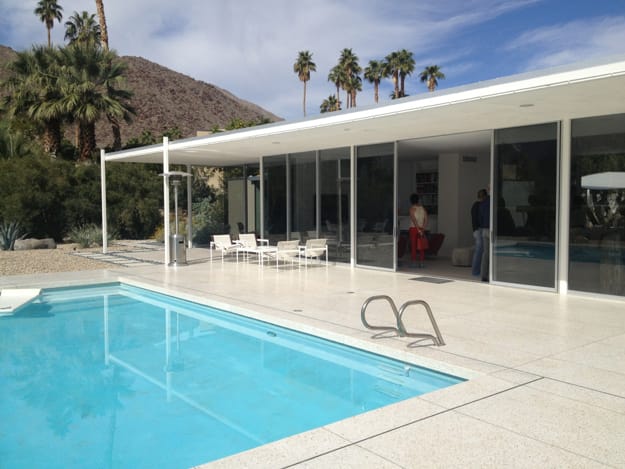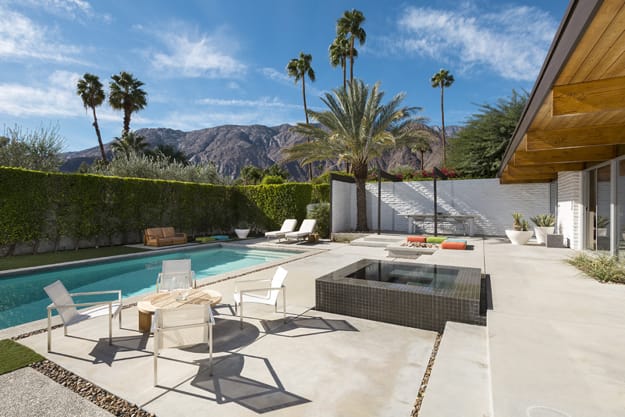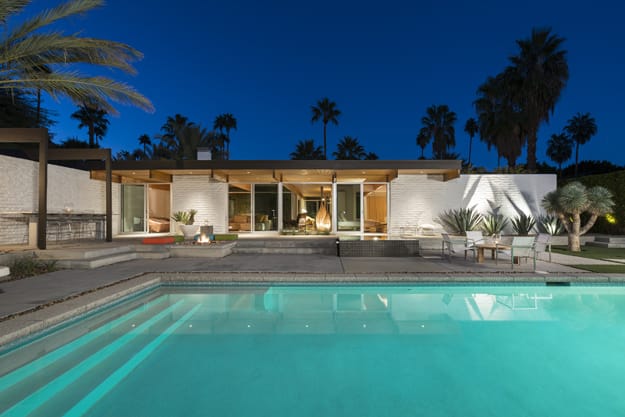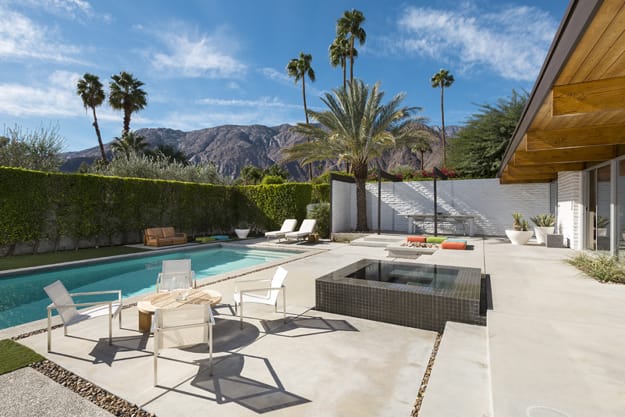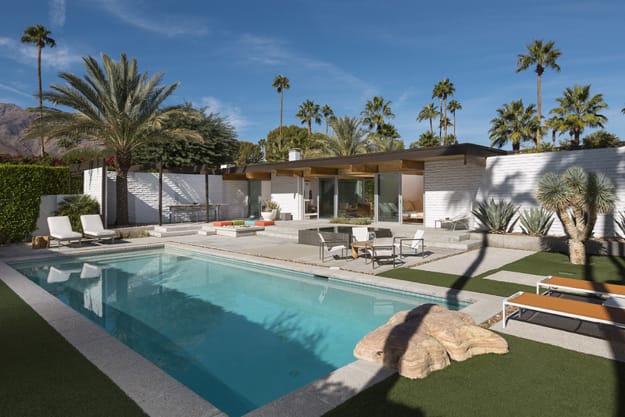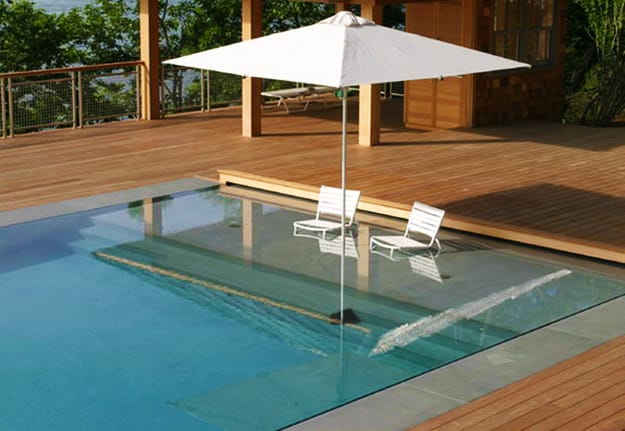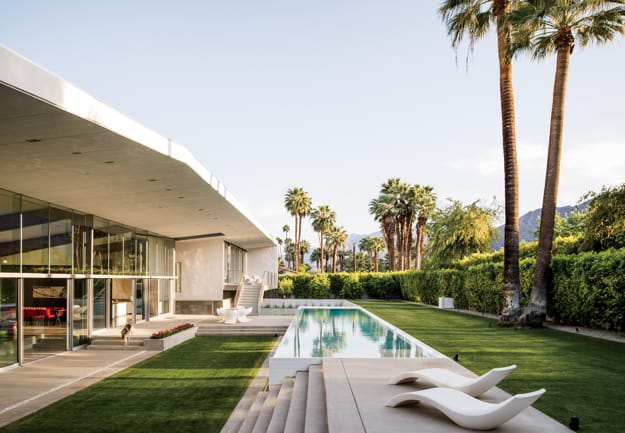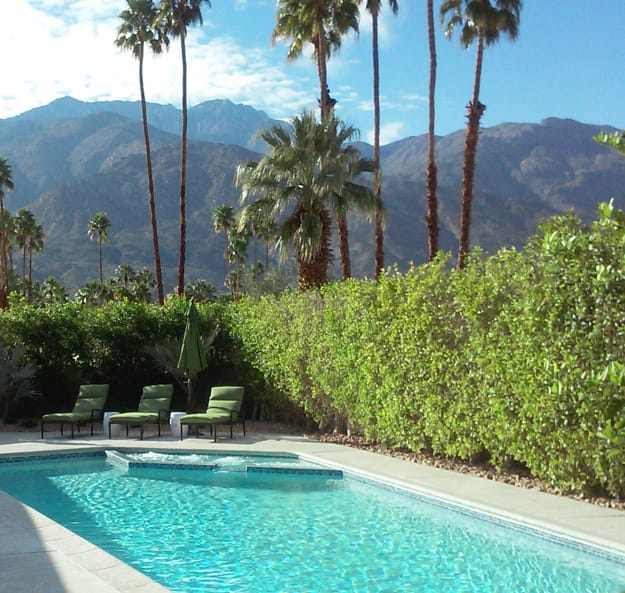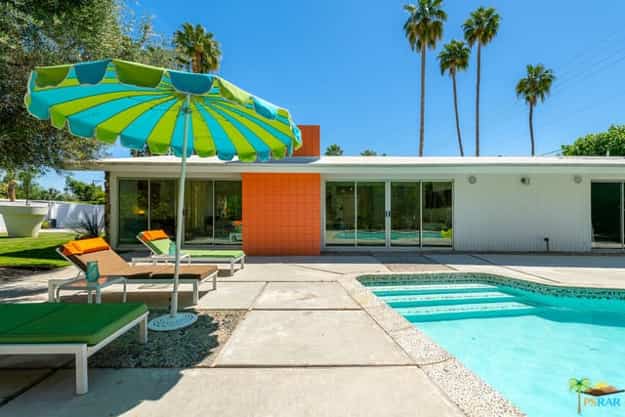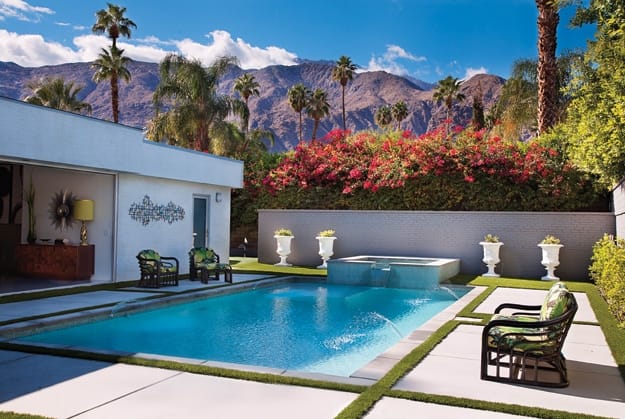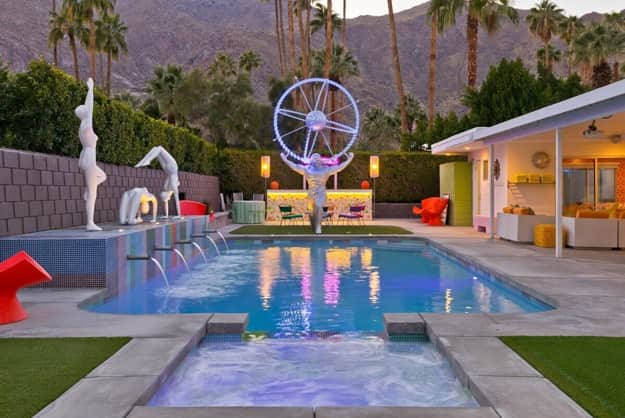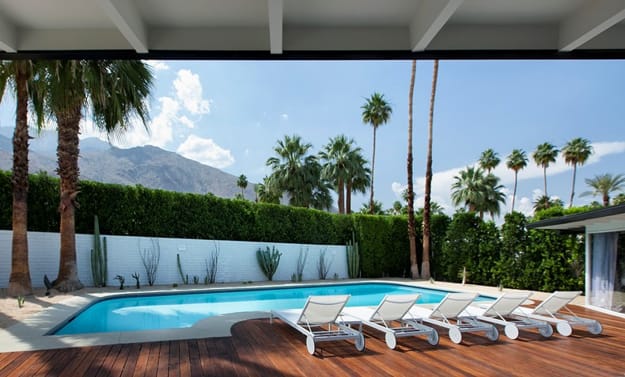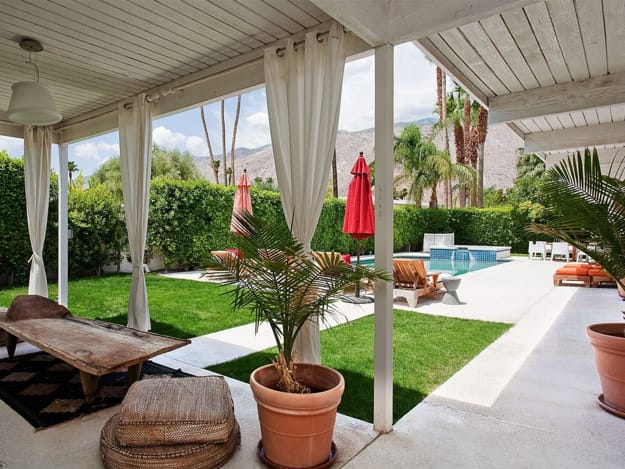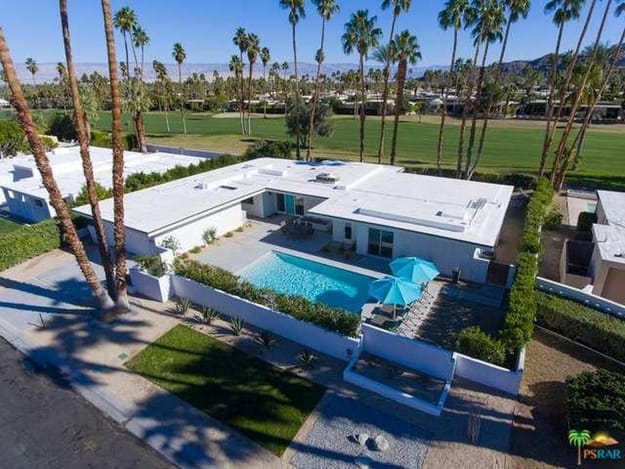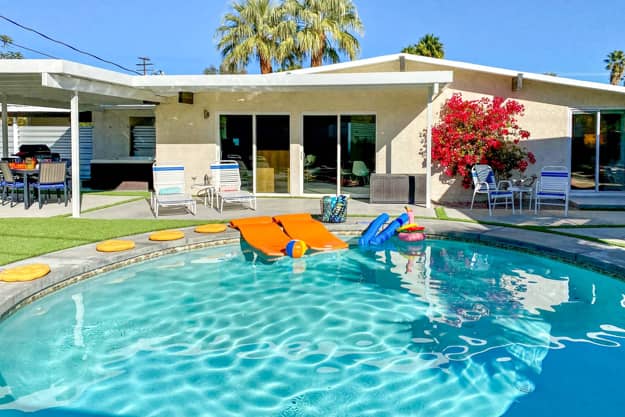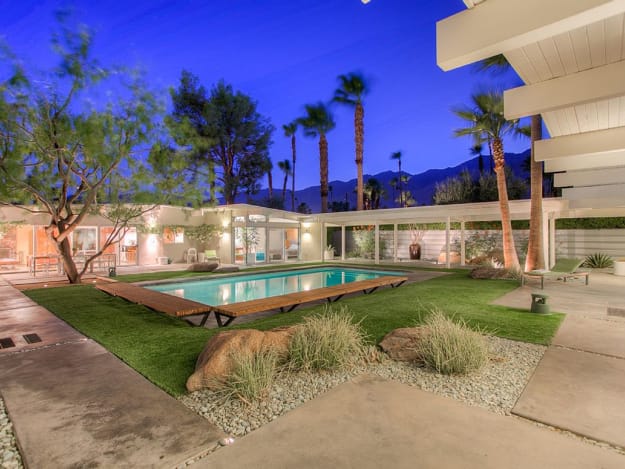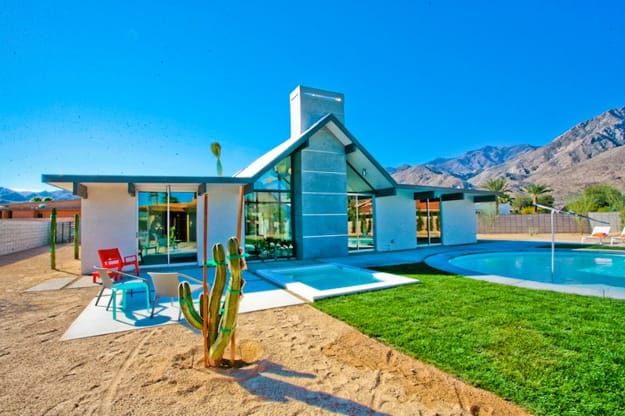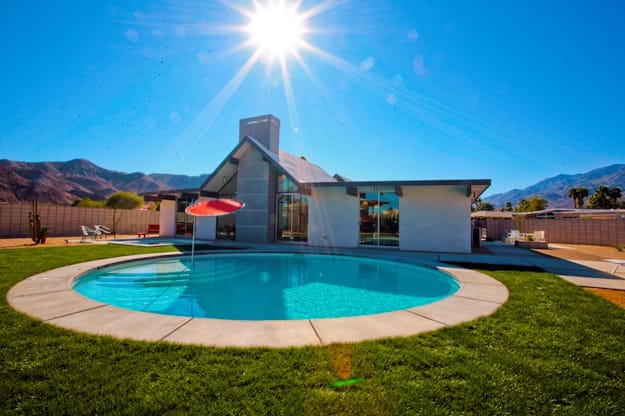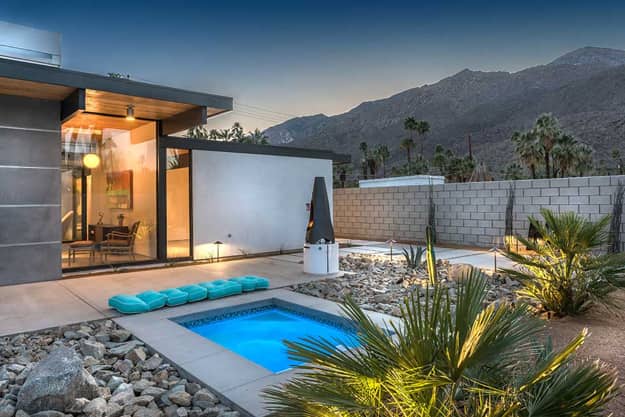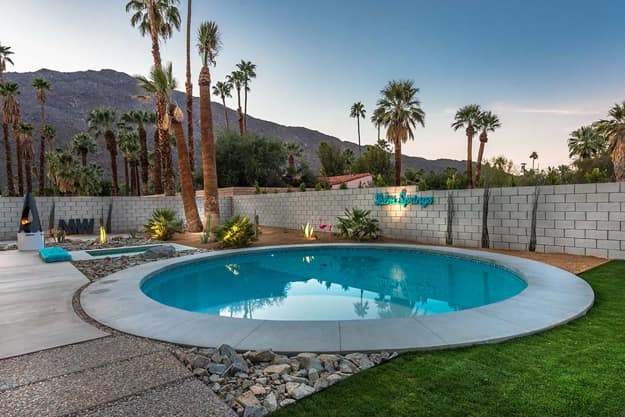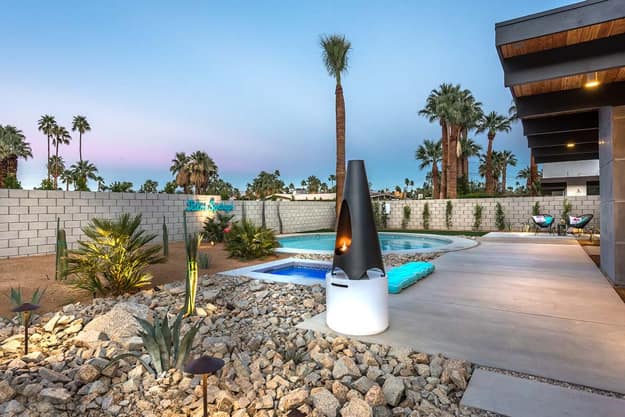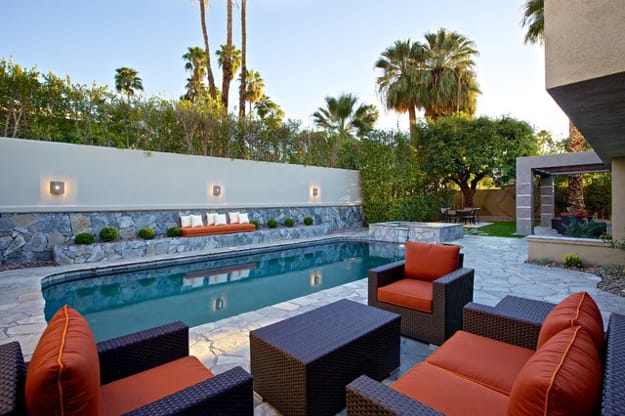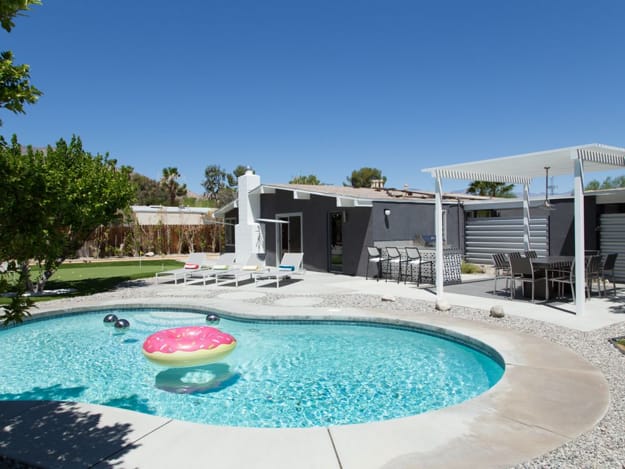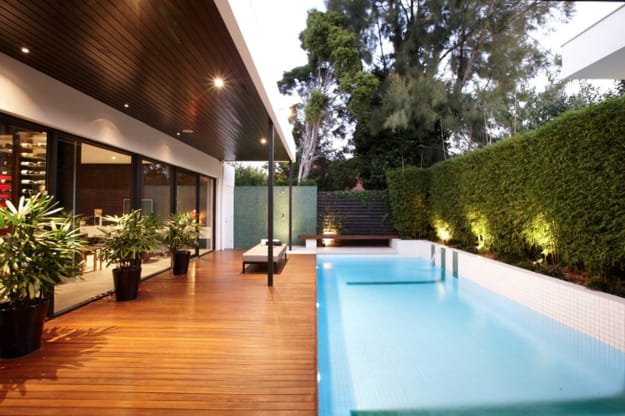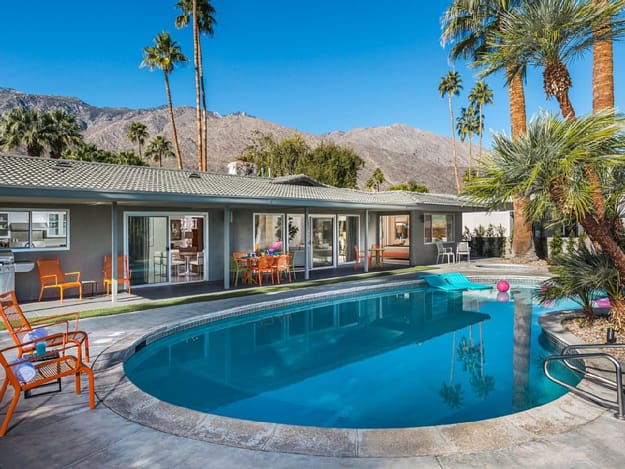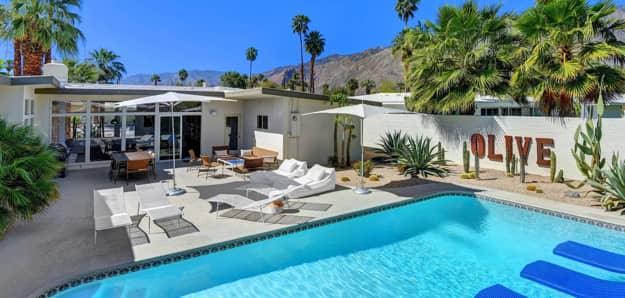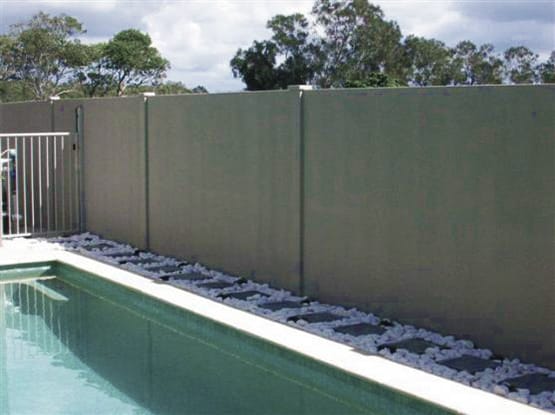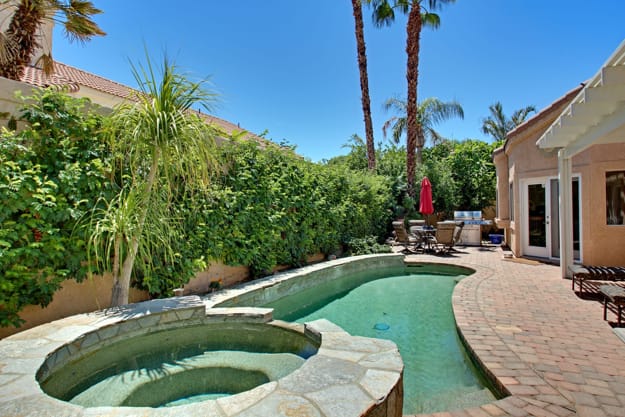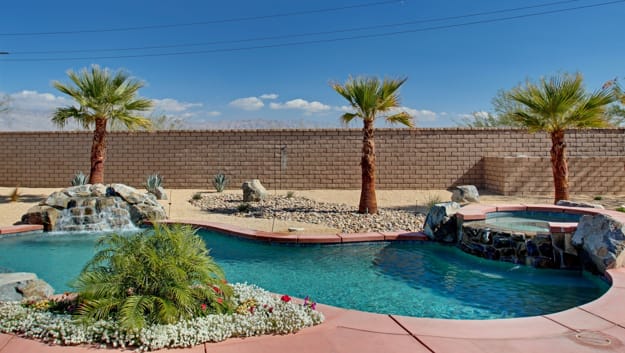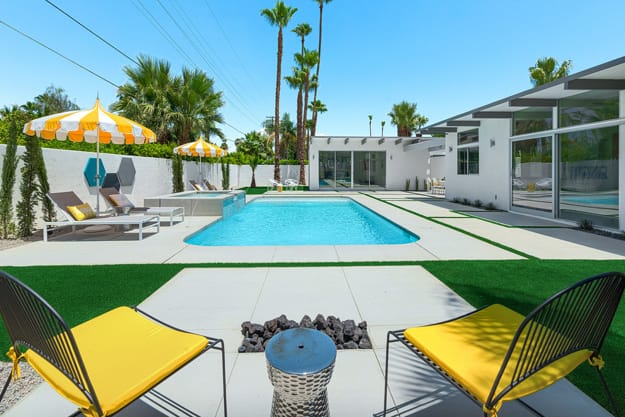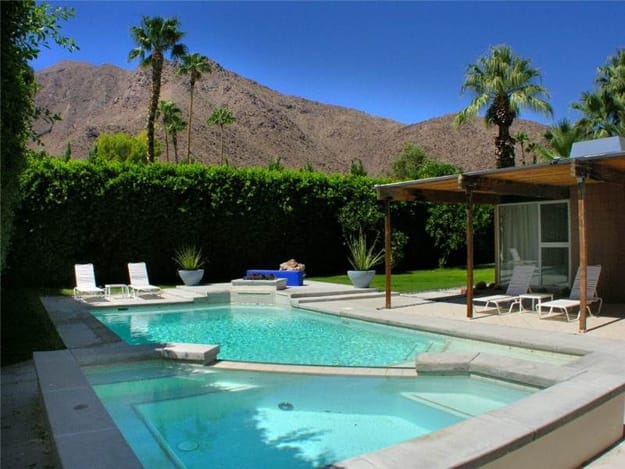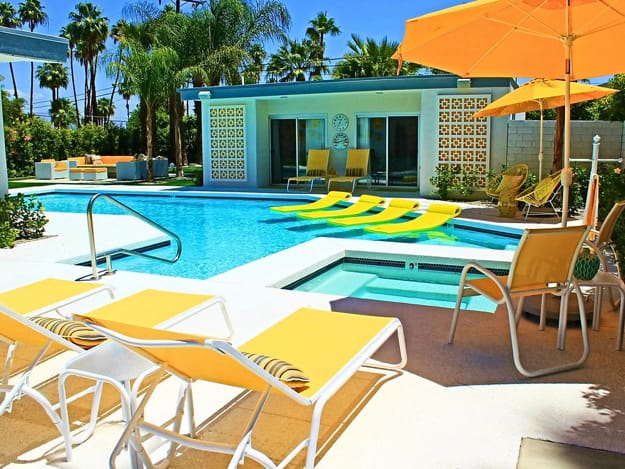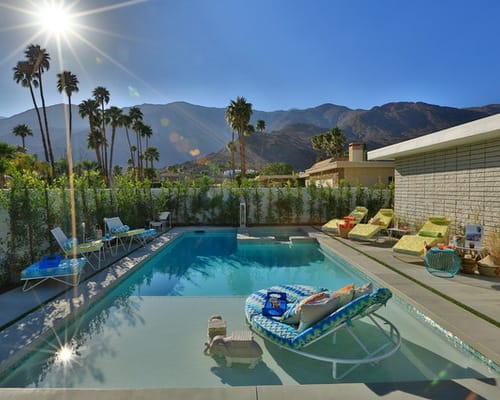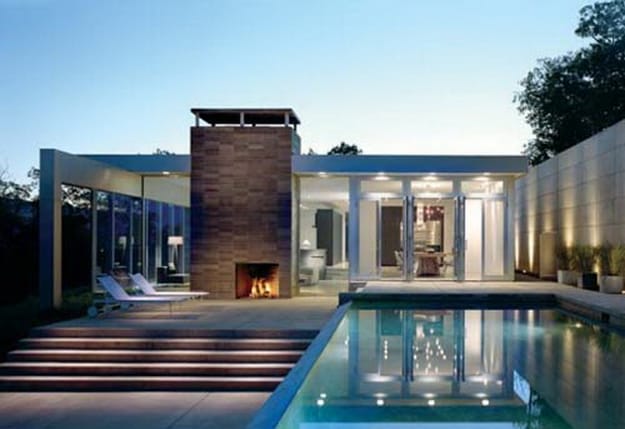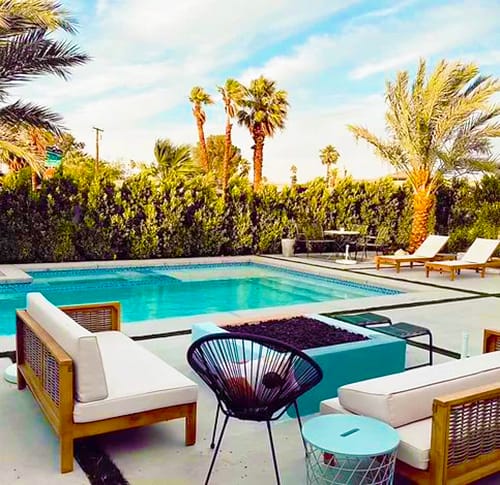 More from backyard landscaping

Beach-style swimming pools are gorgeous water features that add a unique look and comfort to modern yards. Complete with rim-flow waterfalls,...
and enjoy free articles sent to your inbox