Quick Guide to Selecting Mid Century Modern Colors for Exterior Paint

Decorating Ideas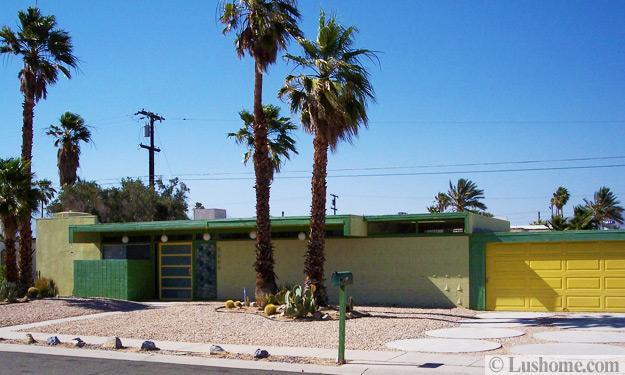 Green and yellow color scheme, Mid-Century Modern color design
color matching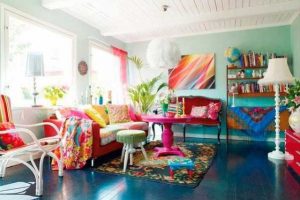 Choosing exterior paint colors for your home can be complicated. Mid-century Modern style is a great inspiration for all who are looking for bright and elegant paint color schemes. As Mid-century Modern home design influence decorating choices today, Lushome is showing a straightforward method of selecting body, trim, and accent colors for exterior house painting.
The Mid-Century Modern style is elegantly simple, comfortable and relaxing, but vivid paint colors for bright details give the homes their distinct, energetic, and modern look. The exterior colors range from medium-dark cold pastels and warm brownish shades to bright warm and cool paint colors of the 1950s and 60s. Earthy and neutral color tones look sophisticated in combination with light or dark trims and bright, eye-catching accents.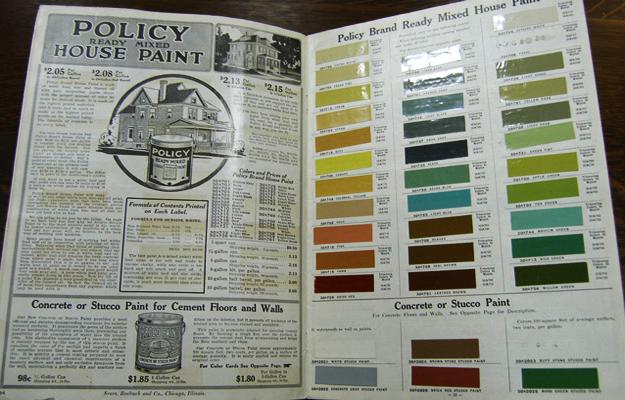 Exterior paint color schemes
Wisely chosen paint colors for house exteriors highlight the elegant simplicity of the boxy homes and flat surfaces of the past era and offer an excellent way to create beautiful color combinations for modern homes.
Screen blocks decorating Mid-Century Modern homes
The retro styles call for quiet and bold color combinations. Mid-century Modern colors include everything from the pink pastels, earthy, brownish and grayish tones to fabulous turquoise,  brilliant marine blue color, fresh and playful lime, orange and salmon pink. Peaceful colors include neutral tones, calming pastels, off-whites. Pink Magnolia, grayish blue, dark gray and sandy brown colors are just a few examples.
1. Select a body color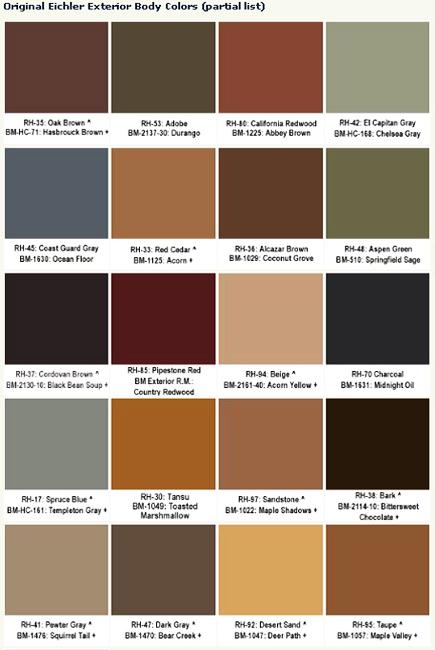 You have many options to design a beautiful exterior paint color scheme. The Mid-century Modern style calls for a peaceful body paint color and bold details. Rich and bright colors are perfect for front doors and attractive architectural features. Warm accents look beautiful with neutral color tones, cool purplish and greenish hues, and cool paint colors balance warm house exterior painting design.
2. Choose one of original accent colors

Original Eichler colors for accents include: Black Forest (purplish gray color tone), Eucalyptus (grayish green color), Storm (dark to medium gray color), Black Bark (dark brown color), Seal Brown (medium brown color shade), Paprika (reddish orange), Pumpkin (bright orange), Sunflower (yellow), Turquoise (greenish hue).
3. Consider saturated and light hues


4. Select a trim color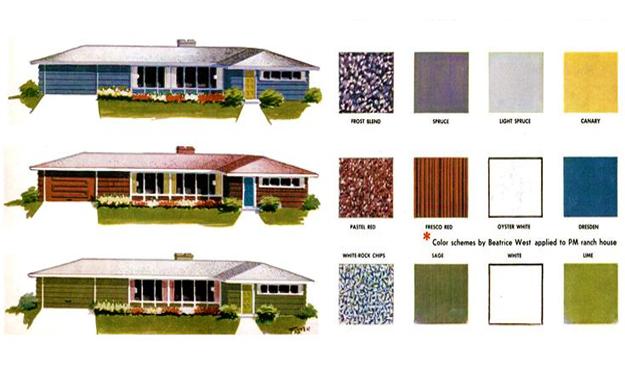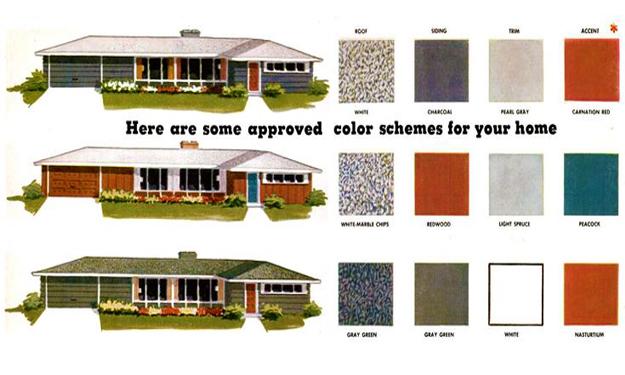 Over the time, many beautiful hues enhanced the color design of Mid-Century Modern homes. Here are house exterior paint colors for all who prefer light or dark painting ideas.
5. Look at traditional Mid-Century Modern colors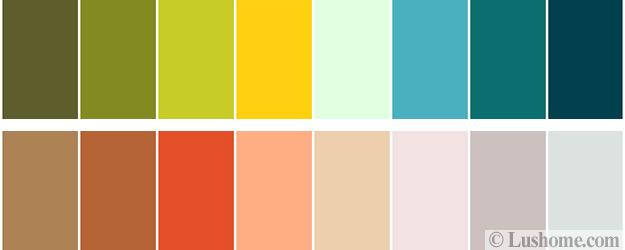 6. Add bold accents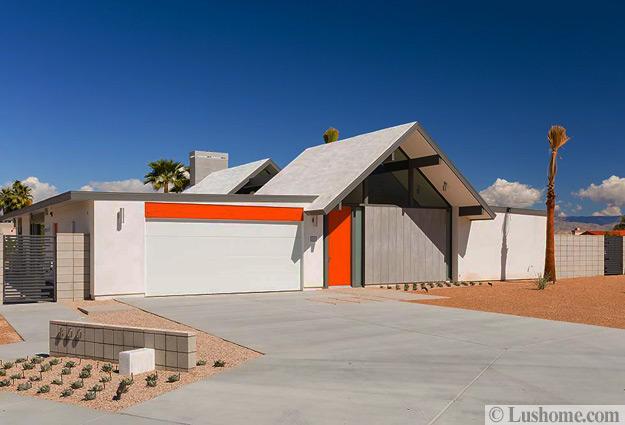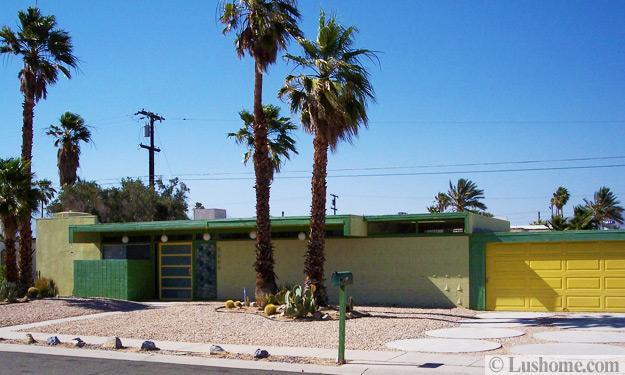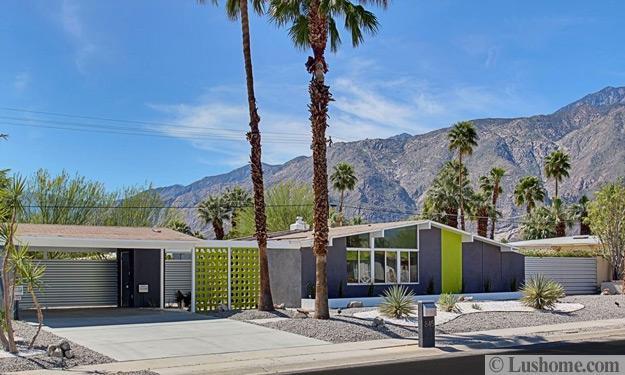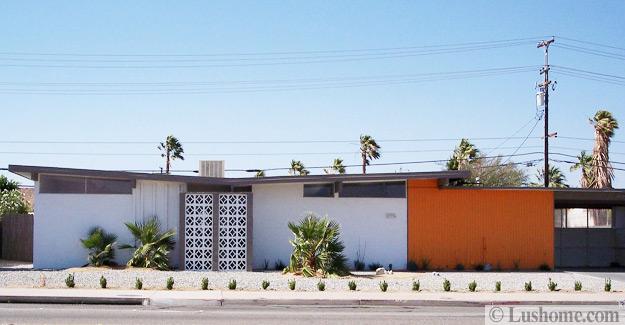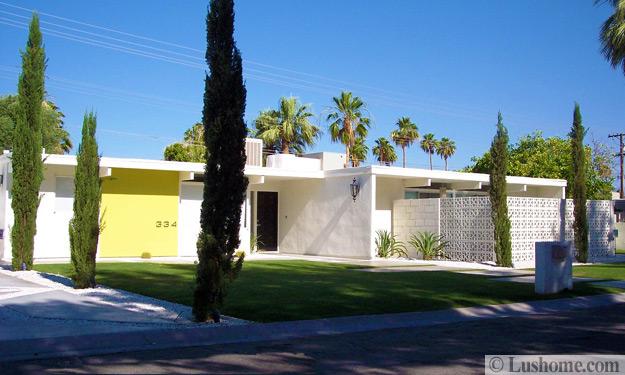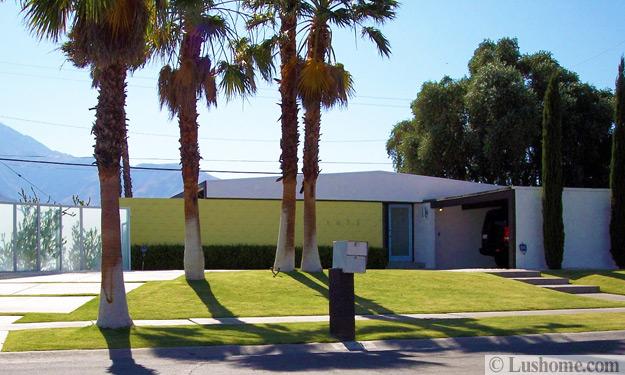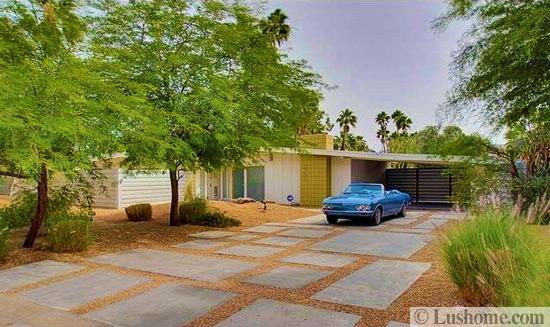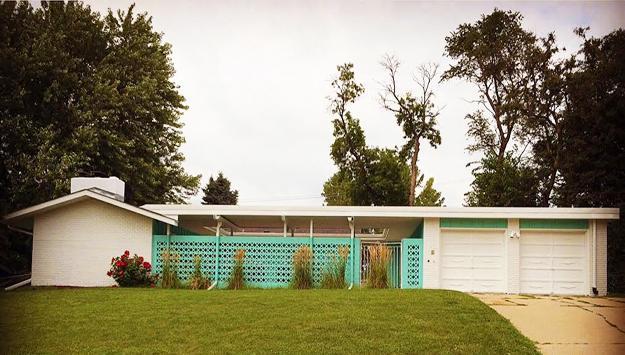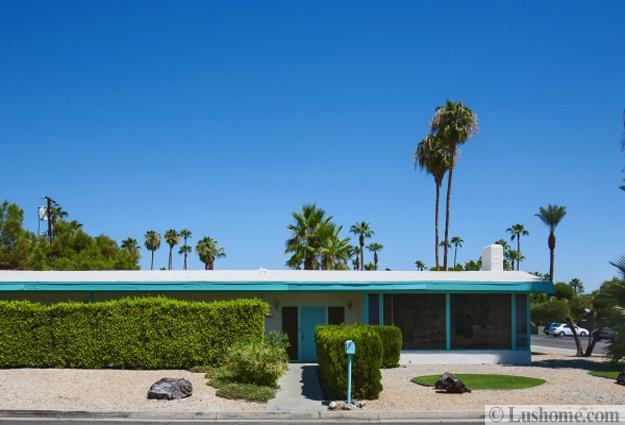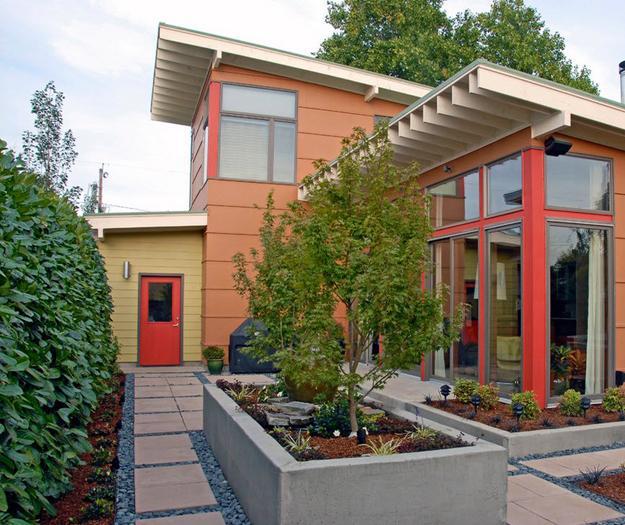 Modern house design in Japanese style celebrates the functionality and elegance of minimalism. Airy, bright rooms look inviting and comfortable. Natural...
and enjoy free articles sent to your inbox