Edible Flower Cuisine and Gorgeous Food Presentation

Food Design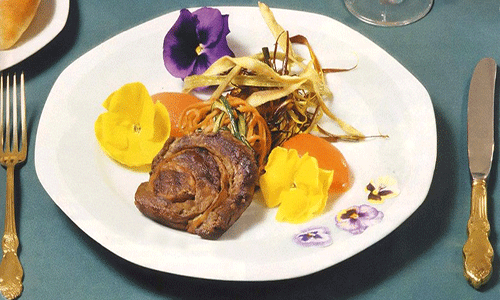 Steak with edible flowers, creative food decoration ideas
edible decorations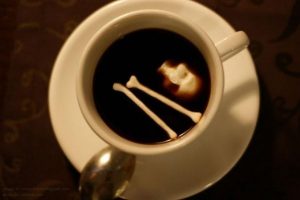 Edible flowers are not only beautiful garden accents but gorgeous food decorations. Fragrant fresh flowers and tender flower petals are tempting elements of elite cuisine, creative food decoration, and exclusive meal presentation. Flowers are essential for preparing essential oils that help people to cope with stress. Edible flower syrups and extracts from fresh flowers are great ingredients for liqueurs.
Supreme cuisine with edible flowers for food decoration creates an exceptional atmosphere, improving mood and positive attitude. Some edible flowers, like chamomile or linden, help people to fight infections and diseases. Edible decorations and floral arrangements with fruits, chocolate, and edible flowers are gorgeous, tasty, and beautiful making perfect flower gift ideas. Sugar flowers are beautiful creations for preparing sweets and desserts for outstanding table decoration and food presentation.
Edible flowers for blooming table decoration
Food design – nature, talent, sensation, action ingredients
Eggshell and flower ideas for eco-friendly Easter decorating
Edible flowers and food decoration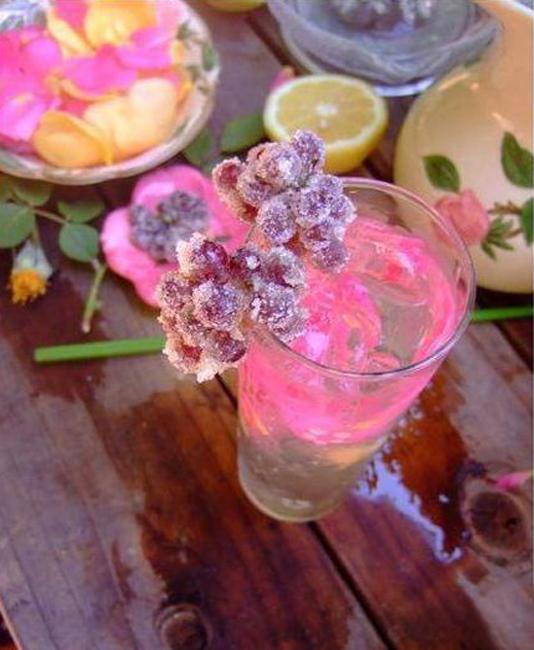 Edible flowers are an original and impressive part of exclusive chef cuisine and unique, elegant food decoration. Modern, organic, and green cuisine uses edible flower parts for food decoration and preparing healthy and nutritious meals – soups, salads, and side dishes.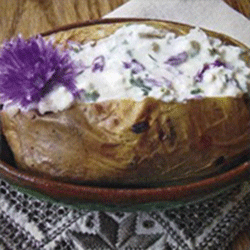 What flowers are edible? First of all, flowers of vegetables and fruits that we eat. For example, you can decorate with onion flowers your meat dishes or a salad plate. Decorating with zucchini flowers creates bright, eye-catching plates, enhances festive table decor, and adds color to the meals.
The list of edible flowers is extensive. Most edible flower petals are in a garden or among plants used for home decorating. However, not all beautiful flowers are edible gifts of nature. Some of them are only good for flower arrangements and home decorating and not for cooking or food decoration.
The edible flower list includes pansies, marigolds, carnations, geraniums, gladioli, sweet peas, marigolds, clover, lavender, lilies, snapdragons, hollyhocks, nasturtiums, passionflower, petunia, sunflower, rose, daisy, lilac, winter cress, violets, sage, zucchini.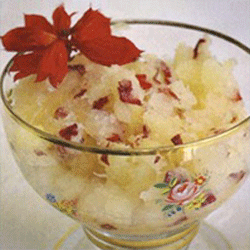 There are a lot of plants in our gardens with flowers or seeds that are poisonous. Do not experiment with plant flowers unless you know that the flower is safe to eat and good for your health.
The art of food decoration with edible flowers
Flower cuisine is offering spectacular holiday meals for salad, steak, pasta, and seafood lovers. The steak looks very romantic with yellow and purple pansies. Edible flowers are excellent for garnish and adding bright colors to the plate, and creating a festive and happy mood.
Symbolic food decoration with edible flowers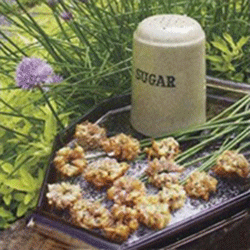 Edible flowers in European cuisine are great for delicate and symbolic edible arrangements. A couple in love, eating food decorated with edible flowers, promises to appreciate their differences and makes a wish that will come true. Beautiful blooming table decorations are the symbols of love that romanticize the dining experience and make people feel very special. Edible flowers are a way of communication. Instead of words, beautiful food with bright edible flowers shows tender feelings and creates unforgettable memories.
Romantic and spectacular, edible flower decorations are perfect for Valentine's Day, weddings, engagements, birthdays, and anniversaries dining. Elegantly decorated plates with edible flower arrangements look gorgeous, offering healthy ingredients and charming food presentation.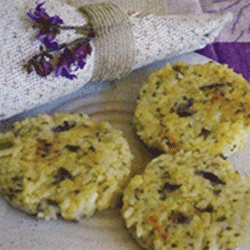 Edible flower cuisine tips
Always be sure that flowers are edible before trying them, adding to food, or experimenting with food decoration.
Use natural ingredients for recipes and edible flowers that grew far from highways, busy roads, and industrial facilities.
Use organic flowers in edible flower cuisine.
Do not eat flowers from your garden if you sprayed plants with chemicals.
Use only flower petals for cooking or food decoration. Pistils and stamens are usually not edible flower parts. Even petal parts of edible flowers close to the base can have a bitter, unpleasant taste, so sometimes it is better to cut them off, especially for decorating desserts.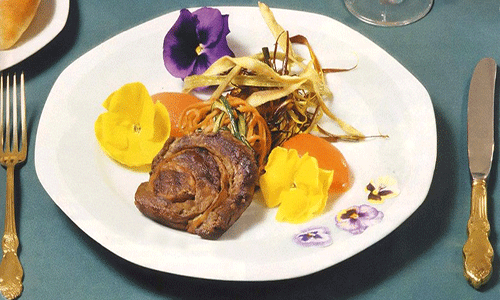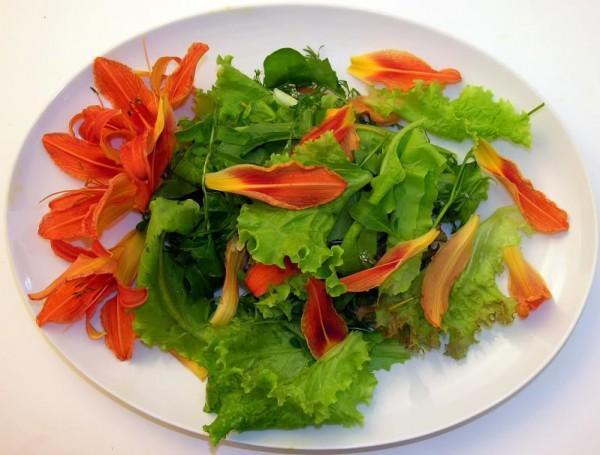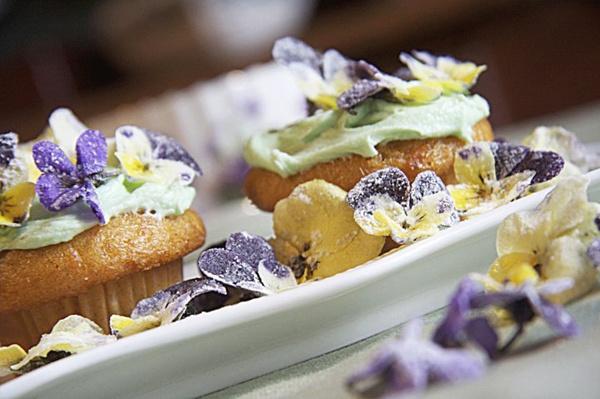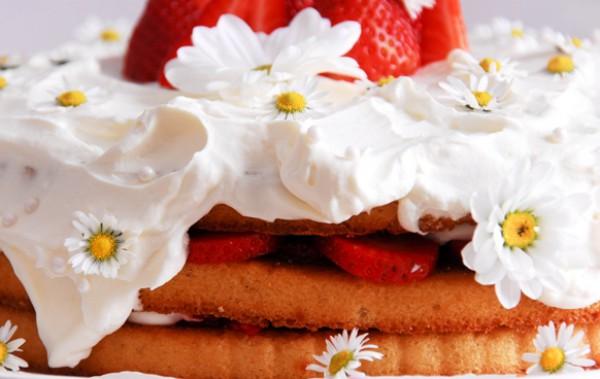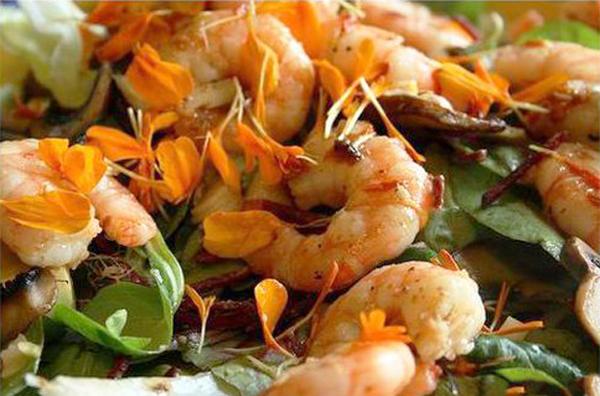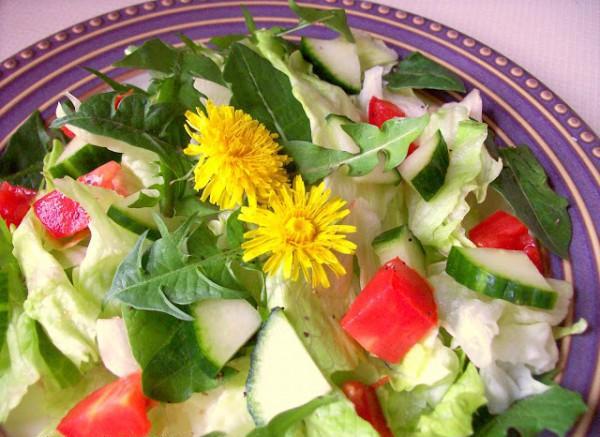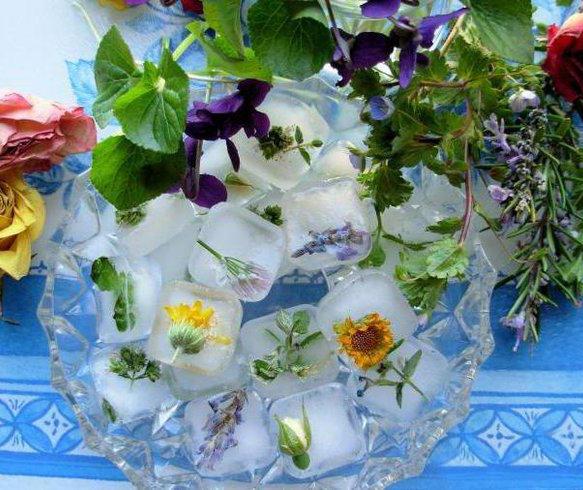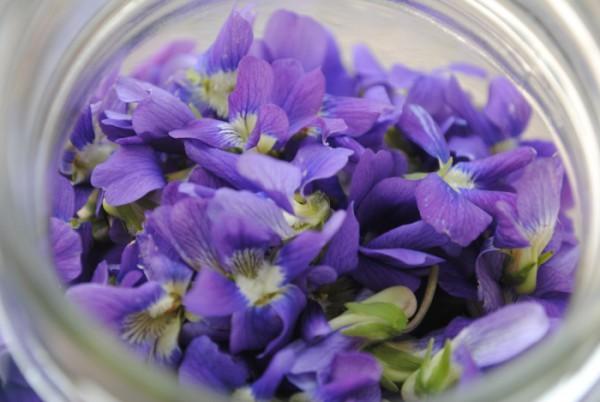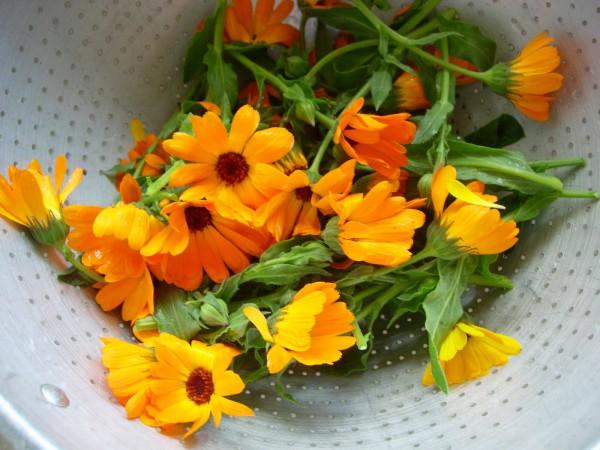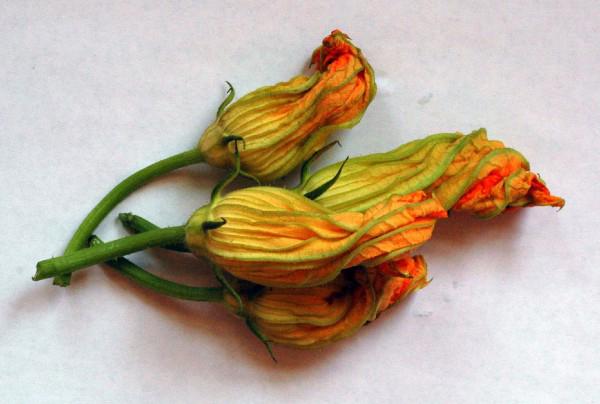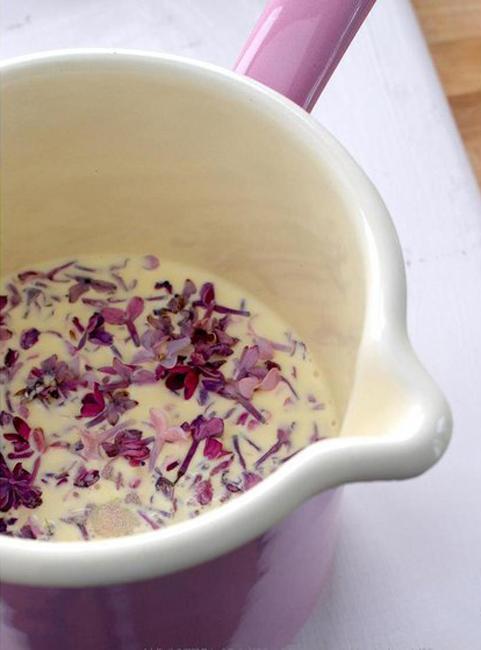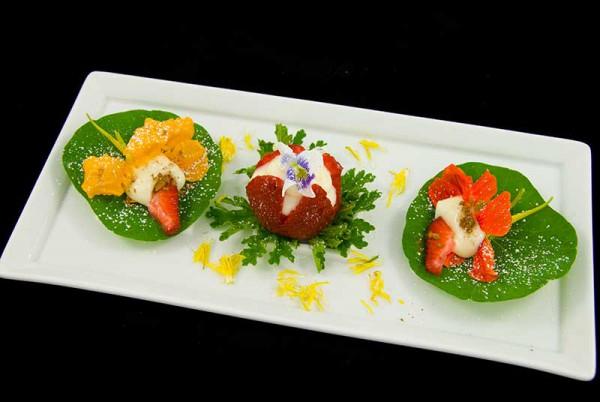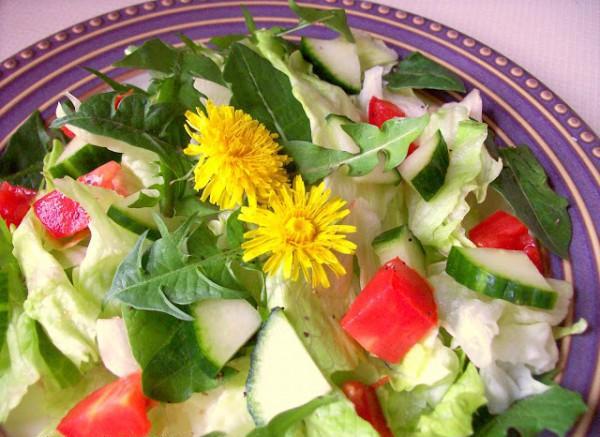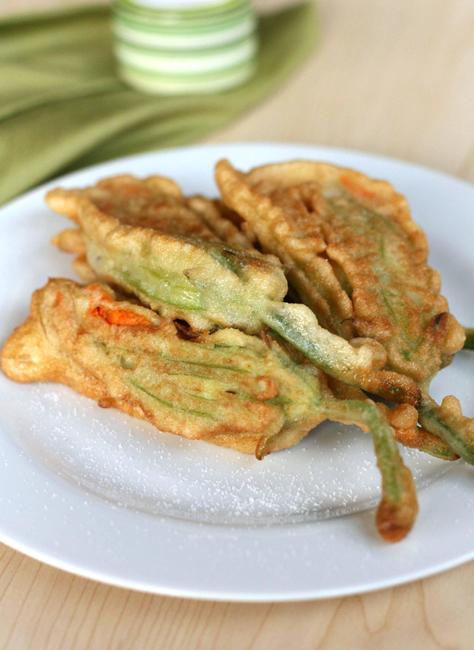 More from decorating with flowers

Fabulous designs take modern food decoration ideas to the next level blending innovative concepts with traditions and exploring new ways to...
and enjoy free articles sent to your inbox