---
225 Modern Kitchens and 25 Contemporary Kitchen Designs in Black and White with Accent Color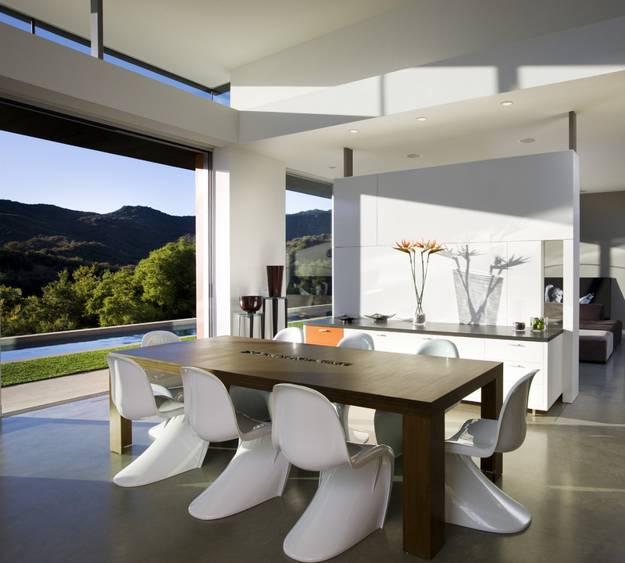 Black and white kitchen design with orange accents and wooden table
Contemporary kitchen designs in black and white with accent color define one of the most elegant, impressive and beautiful kitchen trends over the years. Many different kitchen decorating themes and decorating colors have come and gone, but black and white kitchens are timelessly attractive and stylish. Contemporary kitchen design with an accent color, wooden elements and stainless steel kitchen appliances look fabulous and create beautiful, functional and comfortable spaces.
Cool contemporary kitchen designs in black and white with accent color create a few modern kitchen trends, including wooden kitchen cabinets and island designs, combined with black and white kitchen decorating ideas, floor and wall tiles, wall painting and colorful accents that can be added with paint, tiles, contemporary kitchen surfaces, colored LED lights, brick wall design and bright kitchen accessories. Lushome collection includes various modern ideas that demonstrate creative combinations of black and white kitchen design elements and other kitchen colors.
Black and white kitchen interior design ideas or black and white kitchen cabinets and island designs look fantastic with an accent wall, a bright cabinet door or wooden surfaces that bring comfortable brown colors into kitchen design. Black and white color combinations can create very colorful modern kitchens if cabinets, window frames, flooring or walls are in bright colors.
225 modern kitchens and contemporary kitchen designs in black and white
Contemporary kitchen design in black and white with another color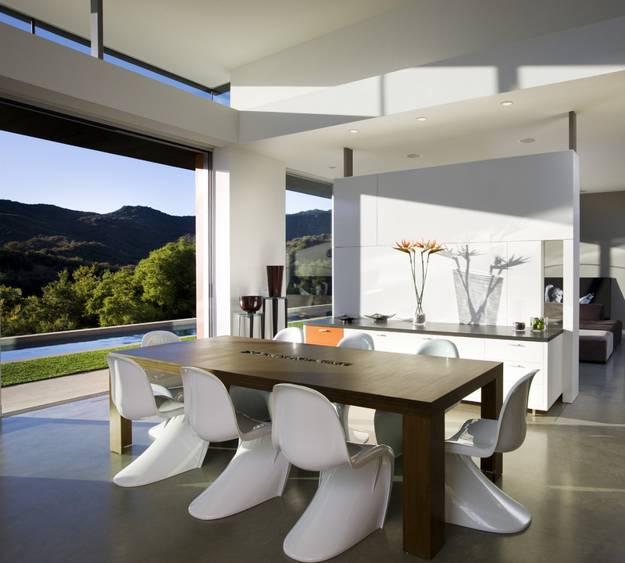 Contemporary kitchen in black and white color  will draws you in and makes this your favorite interior in your house, when you add colorful accents to your kitchen design. If you start with black and white kitchen cabinets or add black and white tiles and wall painting ideas to colorful kitchen furniture, your kitchen design will have a stunning focal point for modern interior design and decorating.
The contrast between black and white colors is striking, but contemporary kitchen design with colorful accents looks even more impressive. Wooden elements, stainless steel surfaces of contemporary kitchen appliances, a brick wall or colorful LED lights can brighten up black and white kitchen design.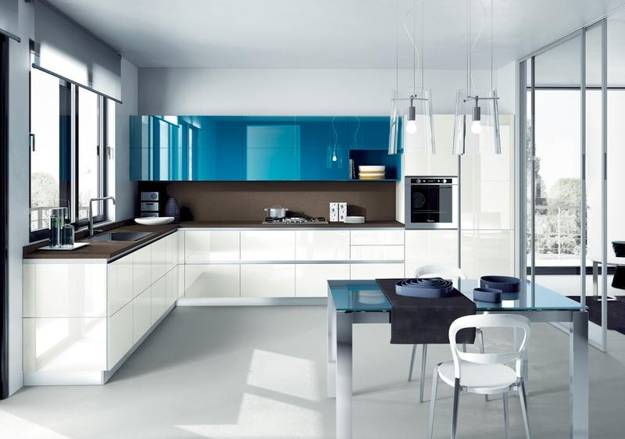 If you prefer the look of white and black walls, floor, ceiling or kitchen cabinets, you have numerous opportunities to combine various elements of contemporary kitchen design in black and white color with bright accents.
Modern kitchen cabinets in black, white and brown colors
Contemporary kitchen designs feature stainless steel appliances, which bring neutral color into interior design, and minimalist furniture that look dramatic in bright colors. Adding wall art or unique kitchen lighting in bright color creates wonderful details that beautifully accentuate black and white kitchens.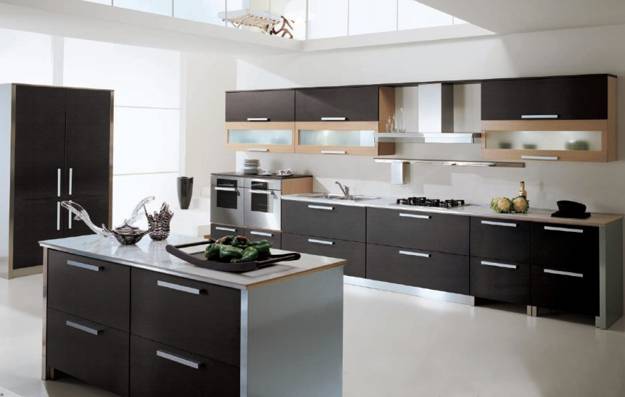 Contemporary kitchen design trends allow to combine neutral colors with bright kitchen colors, but call to avoid to use too much color. Your black and white kitchen can look great with colorful floors, window frames, ceiling or kitchen lighting and with stainless steel appliances, but throwing in too much bold and bright accent color will take away from the sleekness and style of contemporary kitchen design.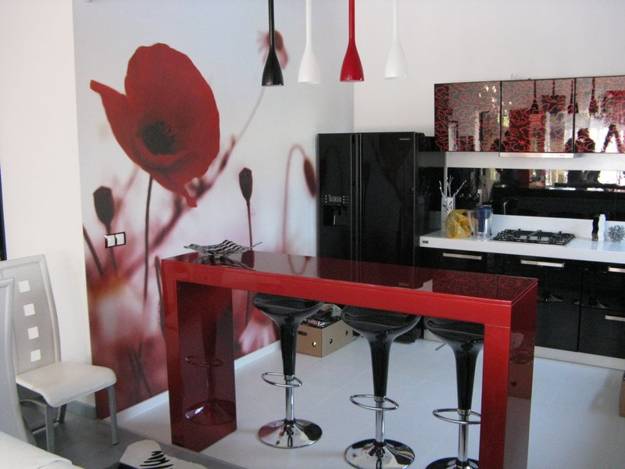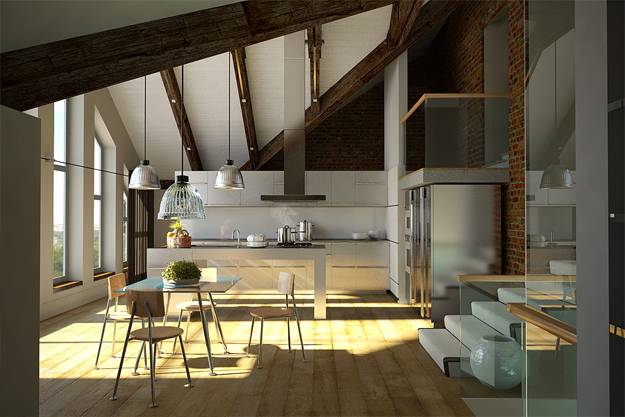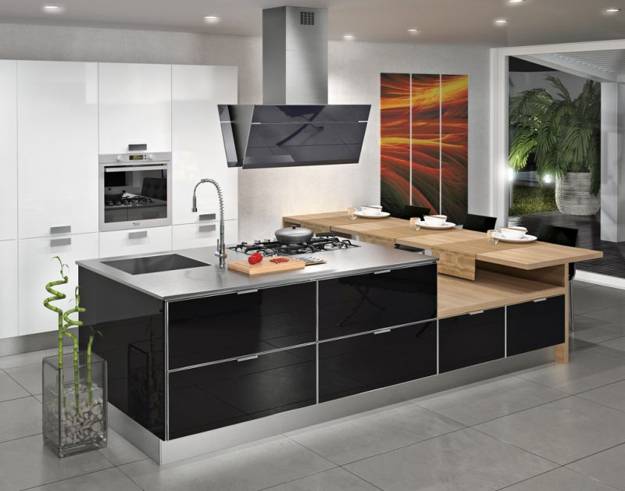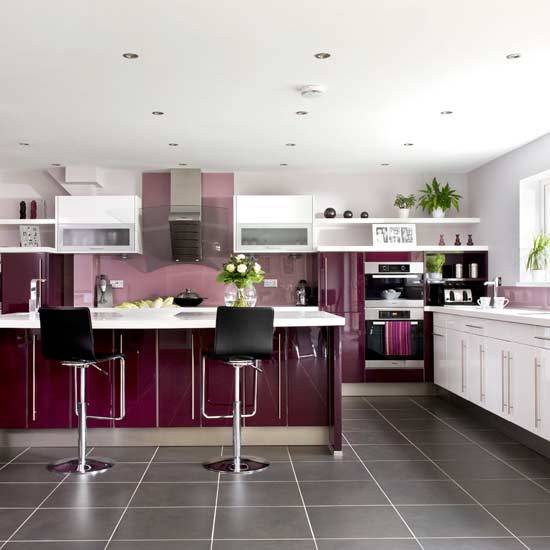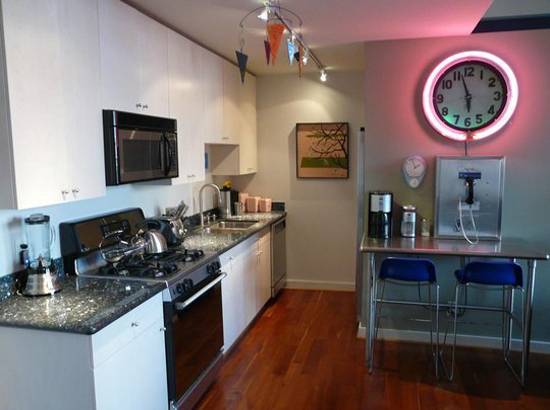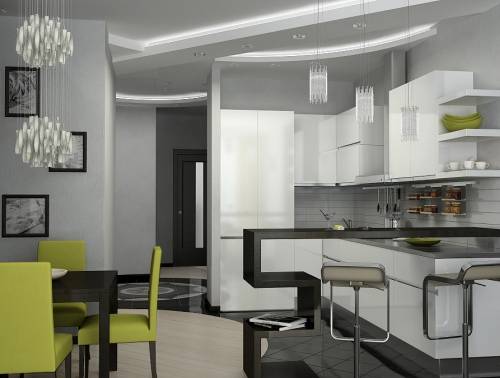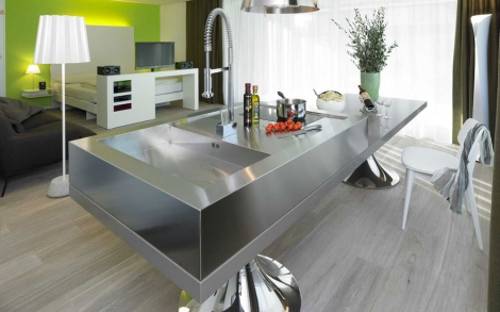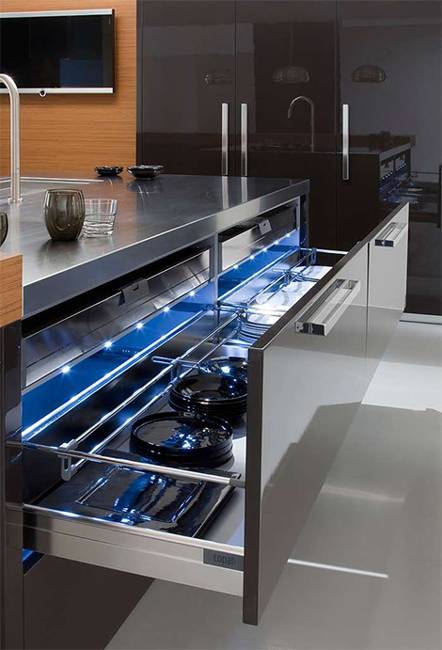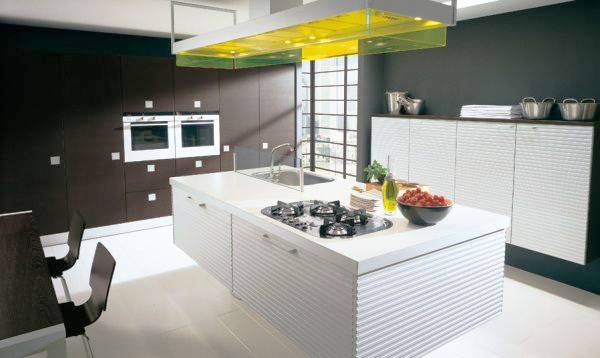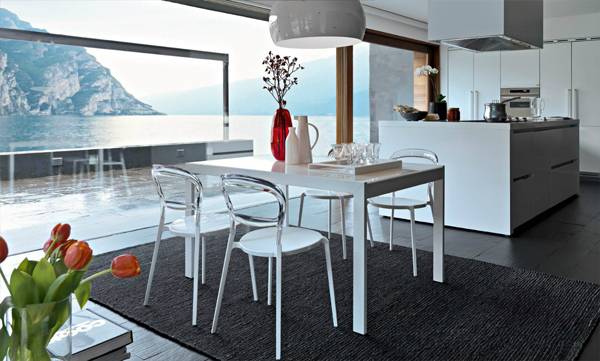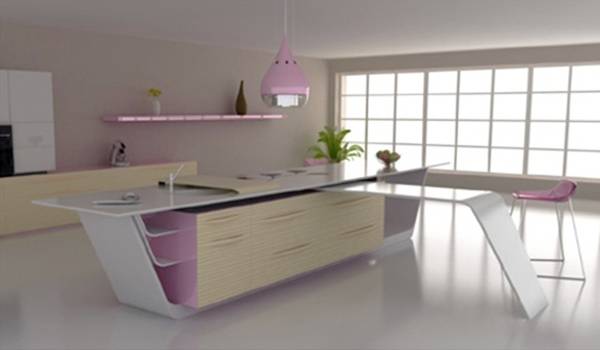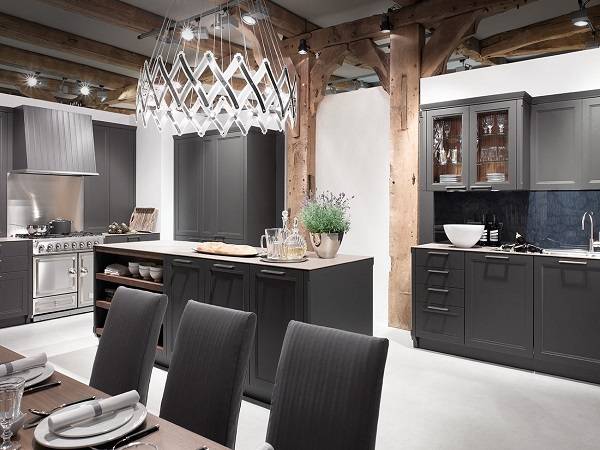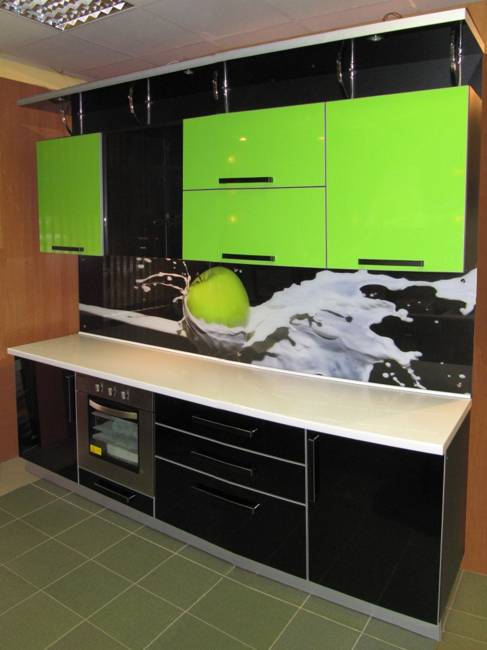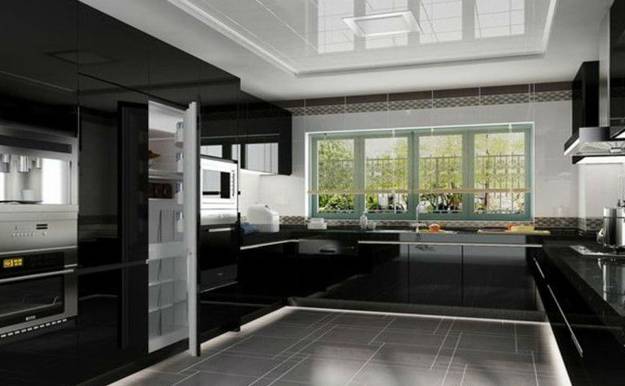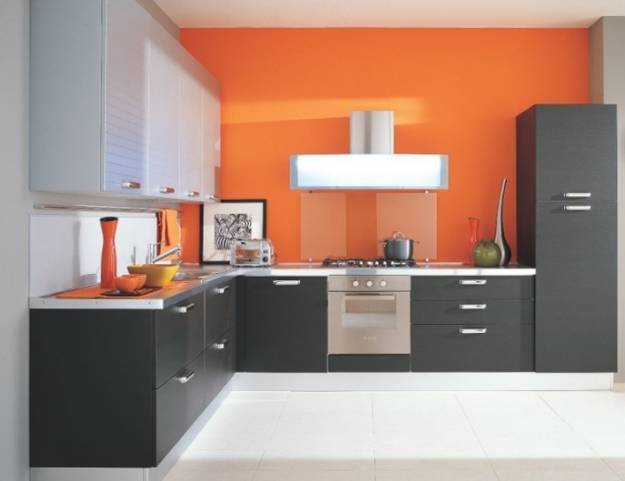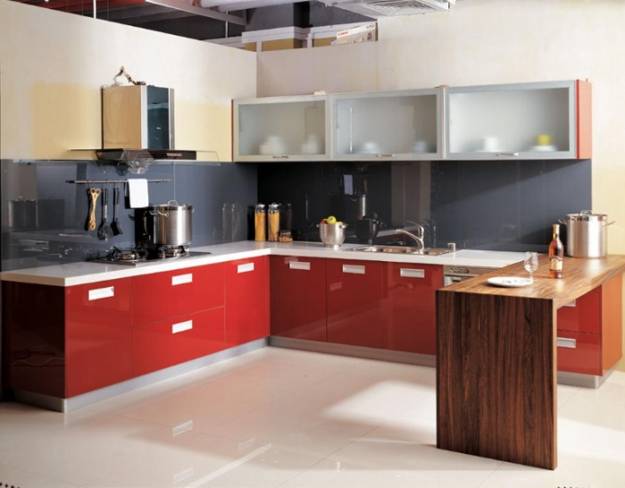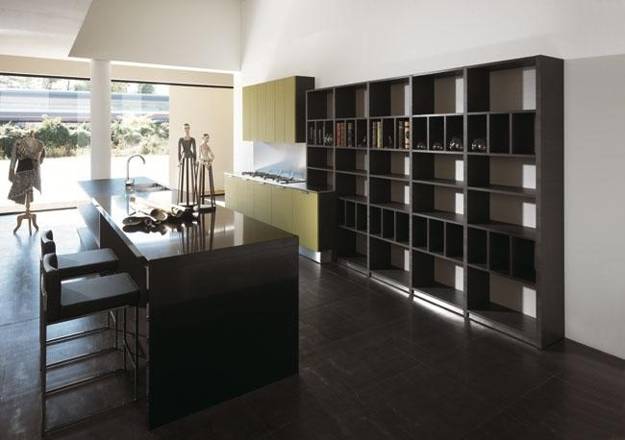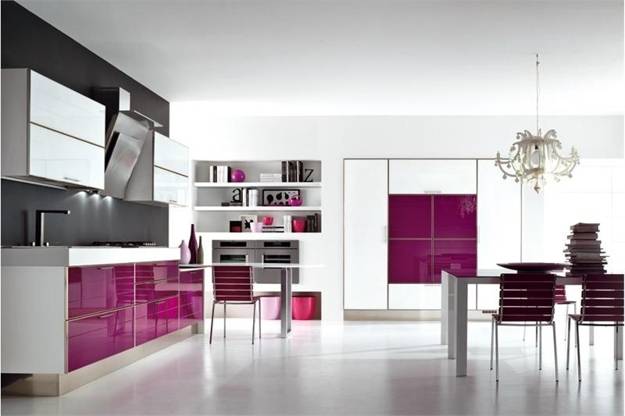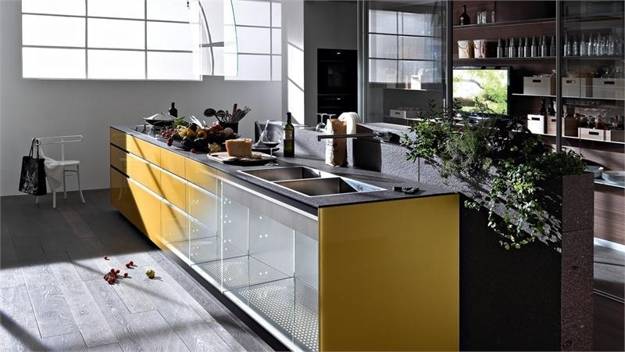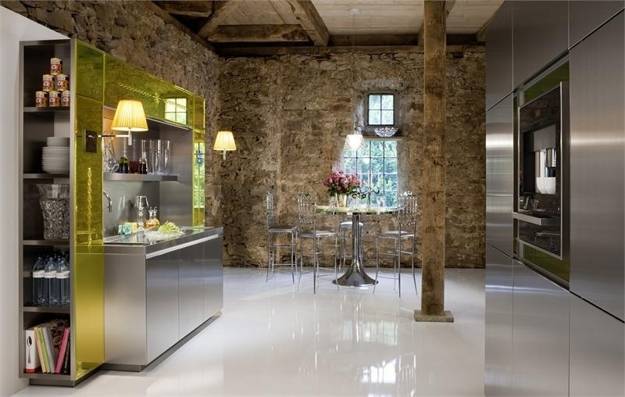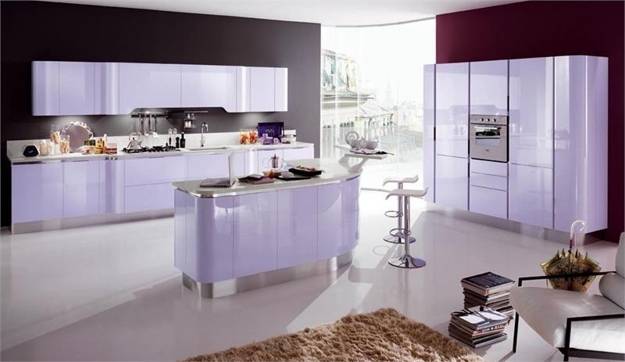 by Ena Russ
last updated: 21.10.2016