Too Beautiful to Eat Jelly Cakes, Creative Design in Food Art

Food Design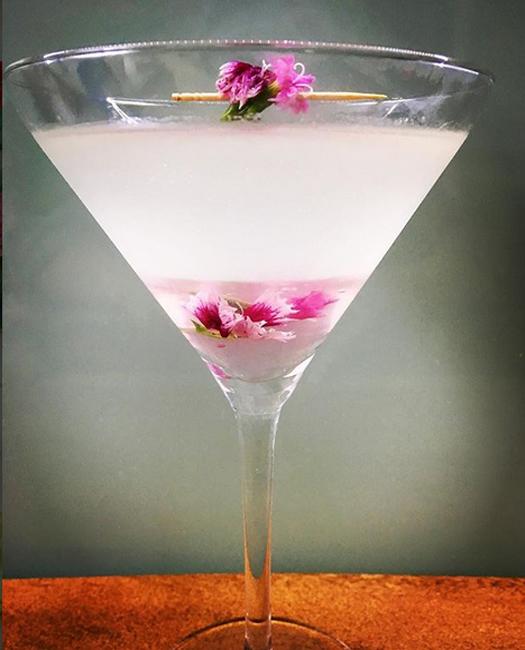 Elegant dessert presentation, edible flowers
edible decorations

Fabulous designs take modern food decoration ideas to the next level blending innovative concepts with traditions and exploring new ways to enhance the way cakes look and feel. The 3d Jelly Cakes by Siew Boon, the author of Jelly Alchemy on Instagram, look too beautiful to cut and eat. The bright cake decoration delights with edible flowers, birds or fish designs, encapsulated in flavored jelly. The edible decorations give a unique look to flavored desserts and brighten up the colorful cake decoration with vibrant colors.
Although cakes are meant to be eaten, modern experts in food decoration make their creations look too pretty to eat. The edible decorations often look like artworks, so it is difficult to make them disappear. Modern food art and decoration ideas are impressive and innovative, blending new designs with traditional and creating fantastic, delicious, and colorful masterpieces.
Christmas cakes decorated with holiday trees
Romantic cake decoration, Valentine's Day ideas
The art of cake decoration, creative design ideas in food art
Creative cake decoration ideas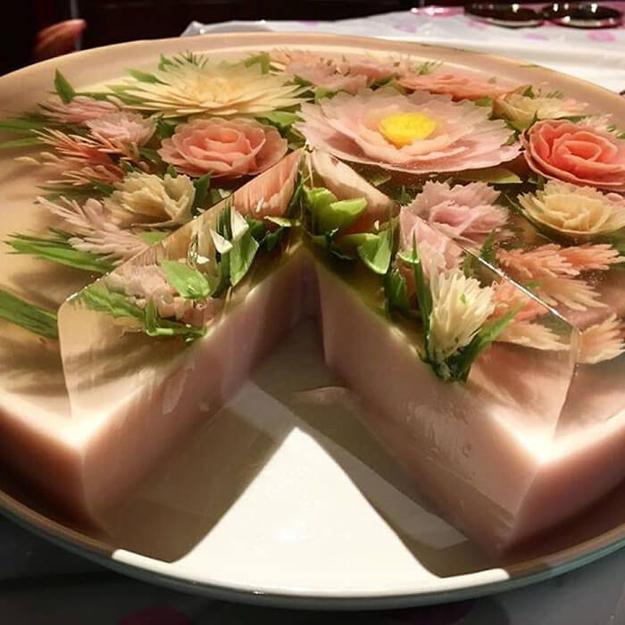 The 3d jelly cakes by Siew Boon are the examples of unique designs that reinterpret the traditional Korean deserts and make contemporary jelly cakes that turn into elegant table centerpieces. Every cake is created upside down and can take up to four hours to complete. Aside from being charming, these desserts are refreshing in taste and perfect for summer parties.
Edible decorations for your Halloween party
Bubble wrap for original cake decoration
Marzipan fruits and creative designs for sweet cake decoration
Colored milk, a clear canvas for the flowers to be injected into, and a vibrant base are three components that create splendid beauty. The flowers are made petal by petal using an injection method with special tools. It takes a lot of creativity and patience to design the beautiful birds and fish also.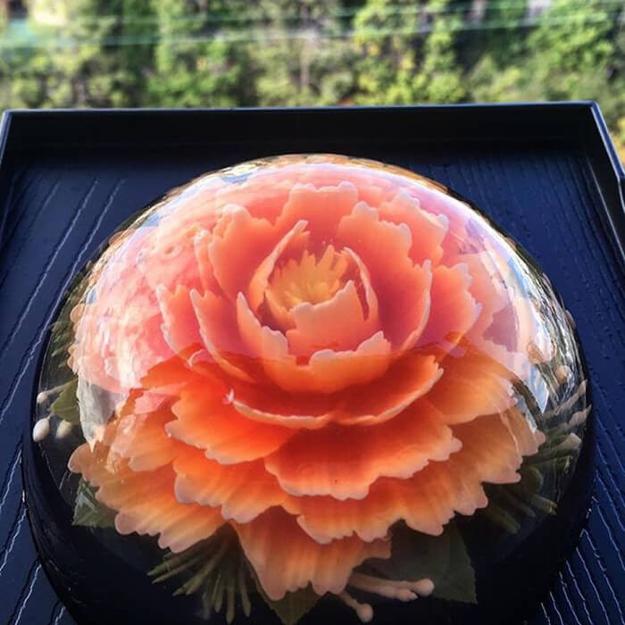 The 3d jelly cakes are infused with flavors like lychee, coconut, peach, rose and decorated with edible flower petals. Delicious and beautiful designs are perfect table decorations and centerpieces.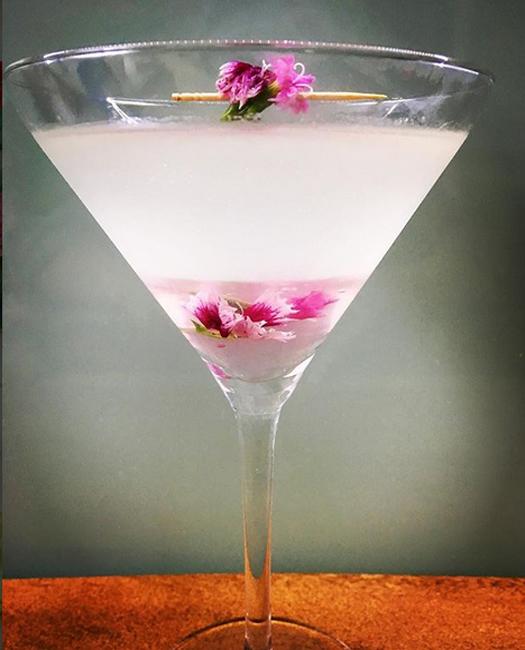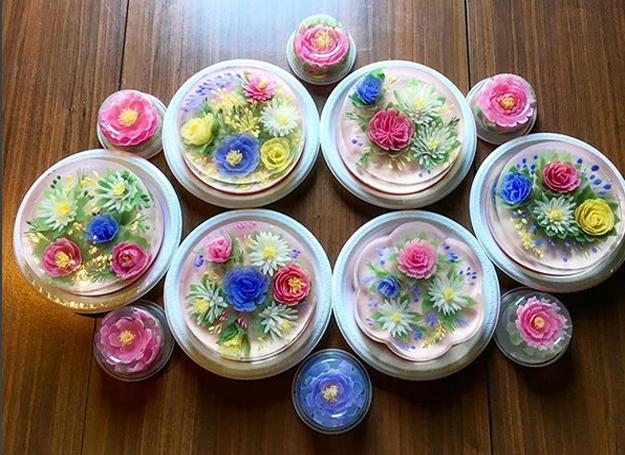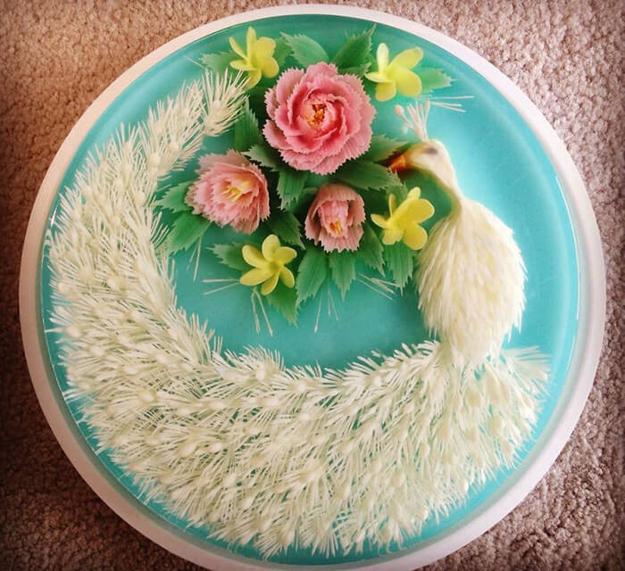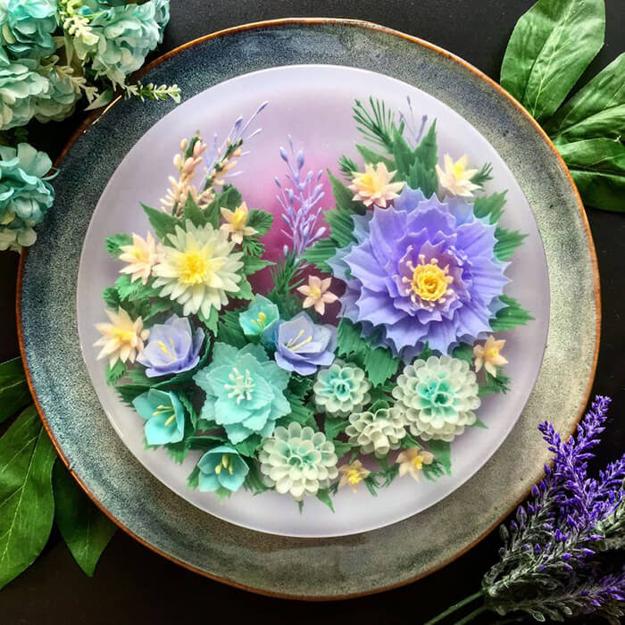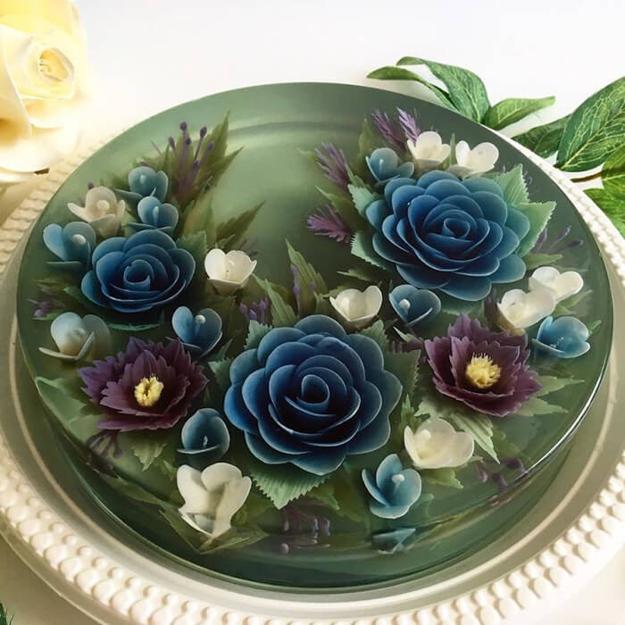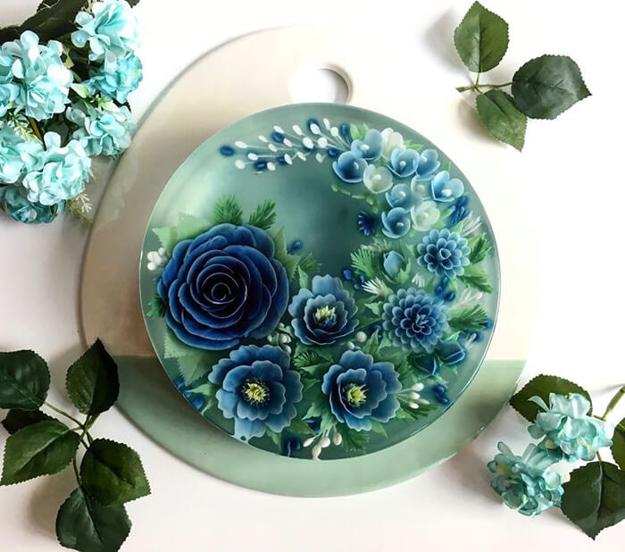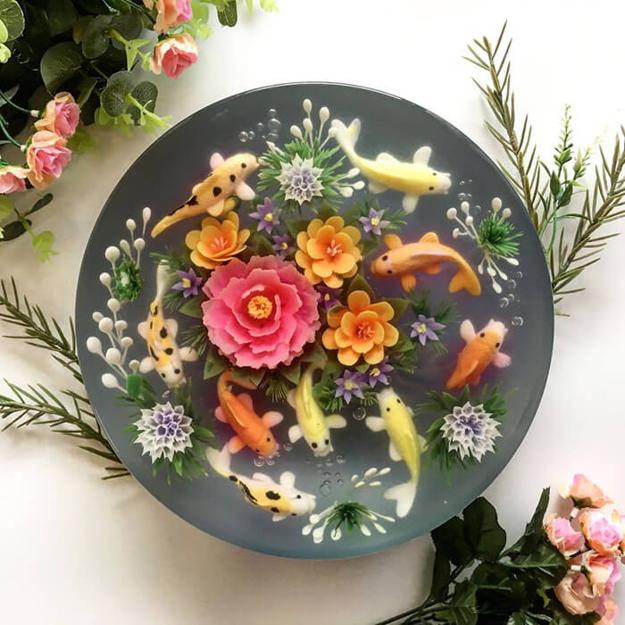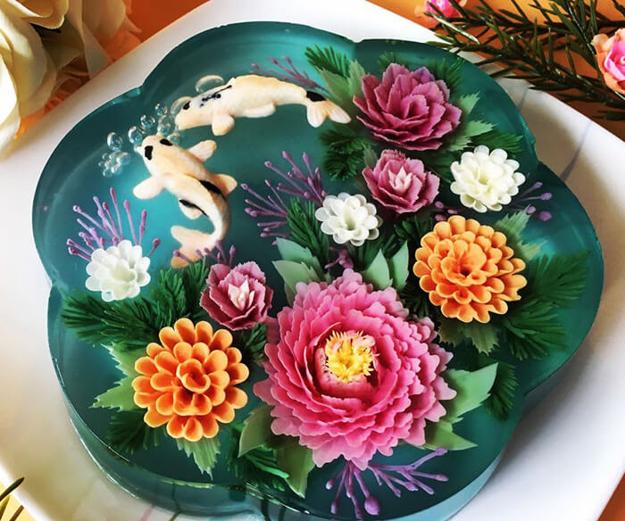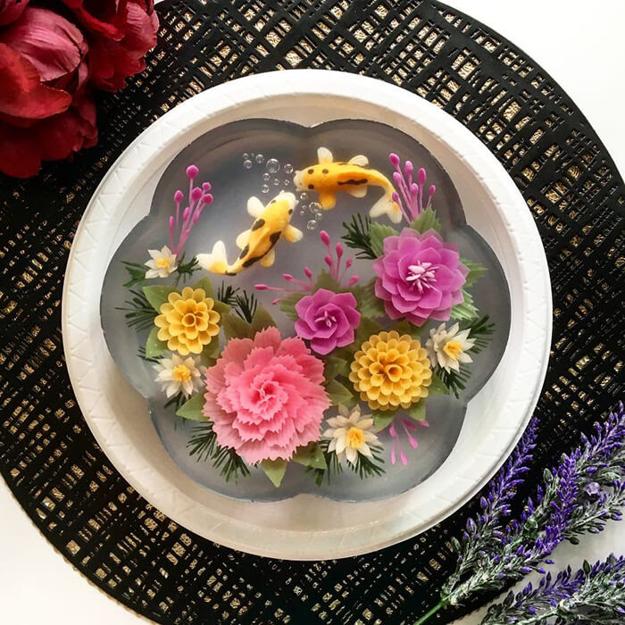 More from decorating with flowers

Roses make beautiful, romantic gifts and attractive, fresh table centerpieces. Premium quality gold dipped roses are contemporary floral designs that blend...
and enjoy free articles sent to your inbox