Edible Decorations for Halloween Party, Inspiring Halloween Cake Decoration Ideas

Food Design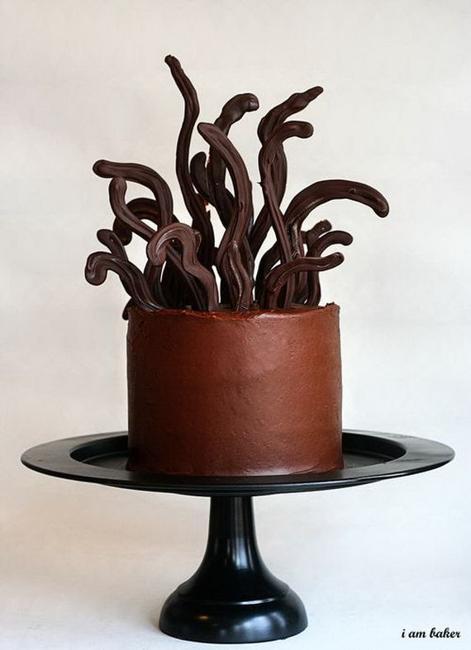 Chocolate cake for Halloween
Halloween decorating ideas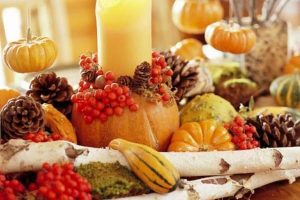 Edible decorations for a Halloween party are the best way to unleash your imagination. Halloween cake decorating is a fun activity when you can enjoy all crazy designs, play with colors, and explore spooky and funny themes. You can make a cute and beautiful cake and add colorful edible decorations to enhance your Halloween party table. Also, you can make a scary brain cake with eyeballs popping out the side. There are no rules for Halloween cake decoration; all your ideas will work just fine. First, get some creative and unique food design ideas for your party cake, snacks, and other treats. The collection of designs will help you to decide how scary, funny or big you can go.
To help you get started designing your Halloween table decorations, Lushome collected the ideas for traditional and modern Halloween cake decoration. Check it out, steal the design or create special and unique edible decorations to highlight original food design. A stunning cake will wow your guests. Here are beautiful Halloween cake design ideas to get your creative juices flowing.
Spooky Halloween treats, original edible decorations for your party table
20 bright party table decorating ideas for perfect Halloween treats
Unique edible decorations for your scary Halloween party table
Halloween cake design ideas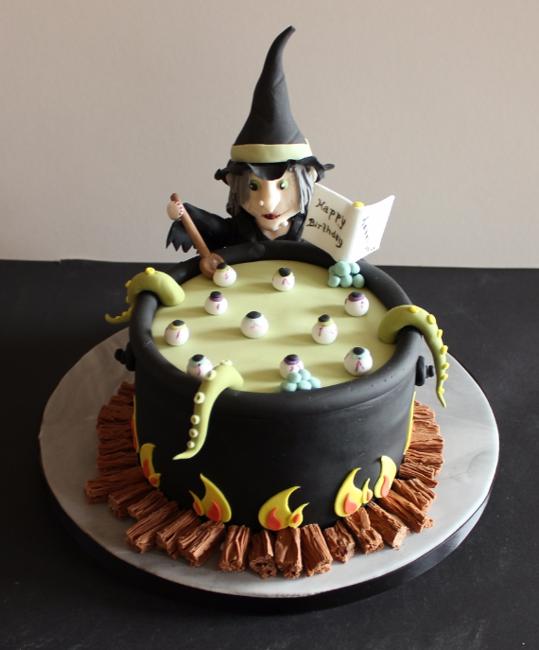 The haunted house is a traditional theme and a way to design a fabulous Halloween cake in dark colors. Adding frosting to the house cake, creating windows, doors, scary pumpkins, ghosts, mummies, and spooky bats turn the Halloween treats into a fabulous, edible decoration for your Halloween party. Family-friendly cake decoration ideas bring funny faces and familiar characters. The friendly food design ideas are perfect for young kids parties. A spider web with a spider, mice, black cats and witches hats make excellent edible decorations for kids-friendly cakes.
Sweet treats, edible decorations for Halloween tables
Cookies, muffins, cupcakes for Halloween
Creative Halloween ideas for making simple, but impressive edible decorations
Scary themes for Halloween cake decorations include spooky designs. Chocolate body parts, skulls, bleeding hearts produce a striking effect on guests and set the mood for Halloween party. Get creative, explore various themes and look for ideas to create unique edible decorations for your party. Your Halloween cake decoration can be as tame or as spooky as you make it. The important thing is to have fun while making edible decorations and add a unique character to your cake decoration. Make baking and decorating a part of the celebration. Everyone will appreciate your original food design project and remember the effort you put into your Halloween cake decoration.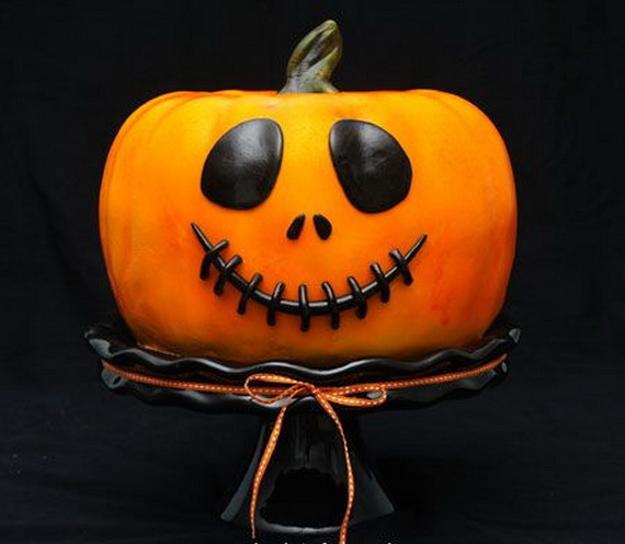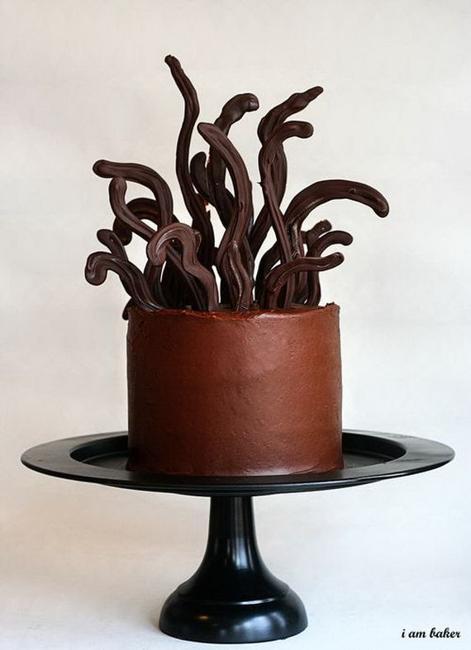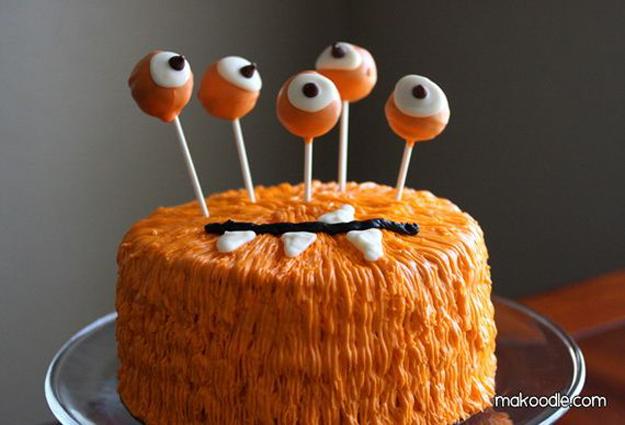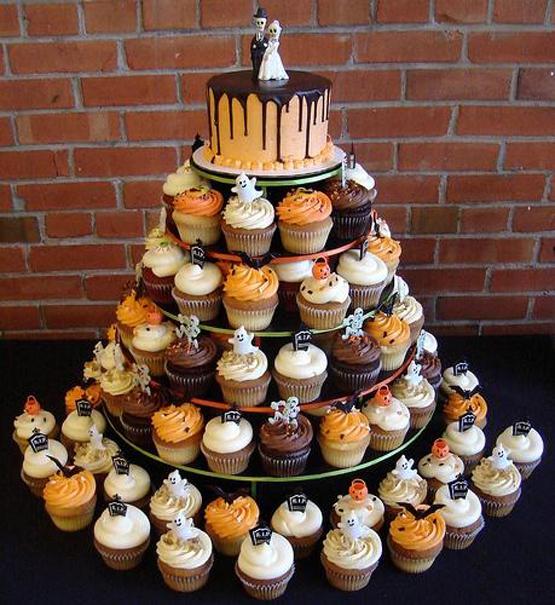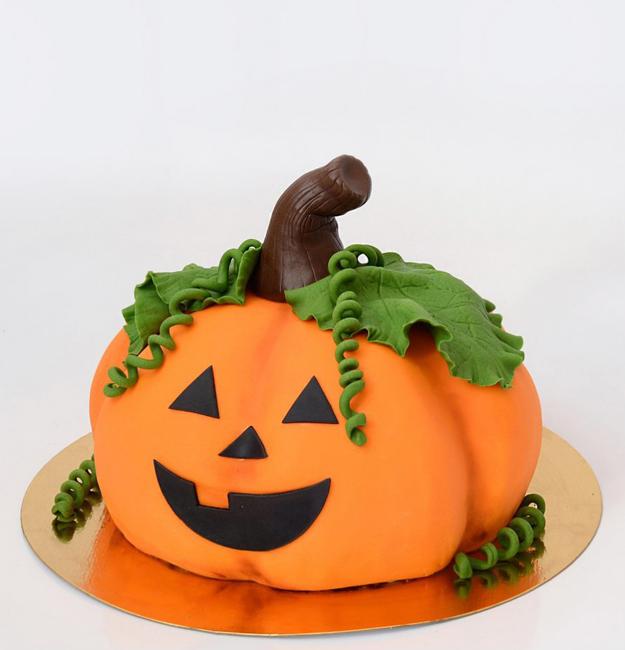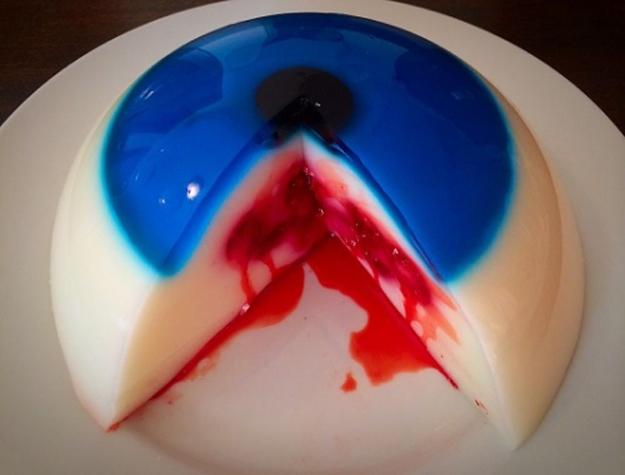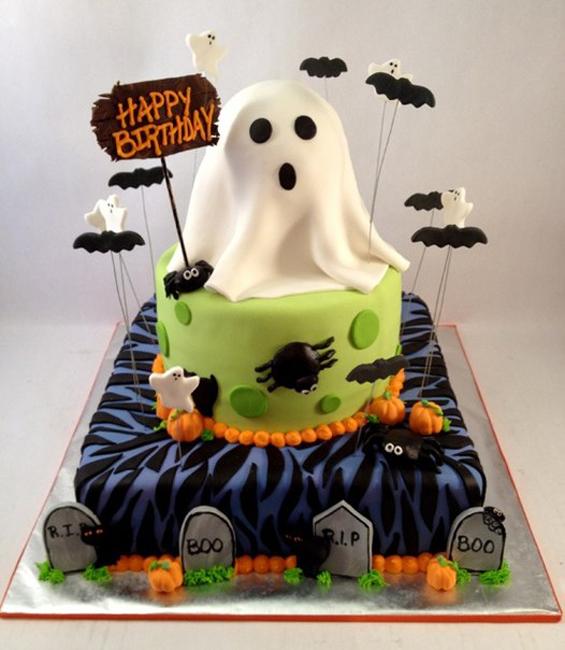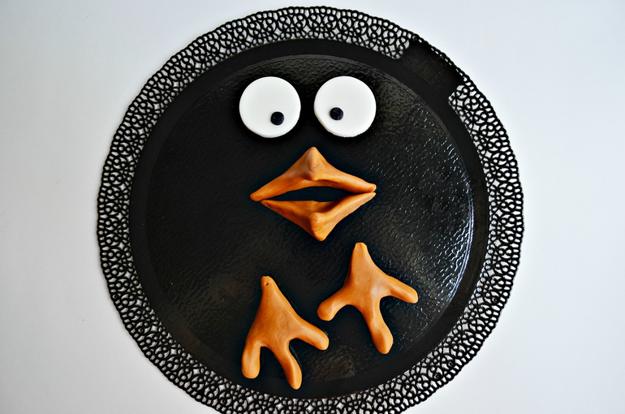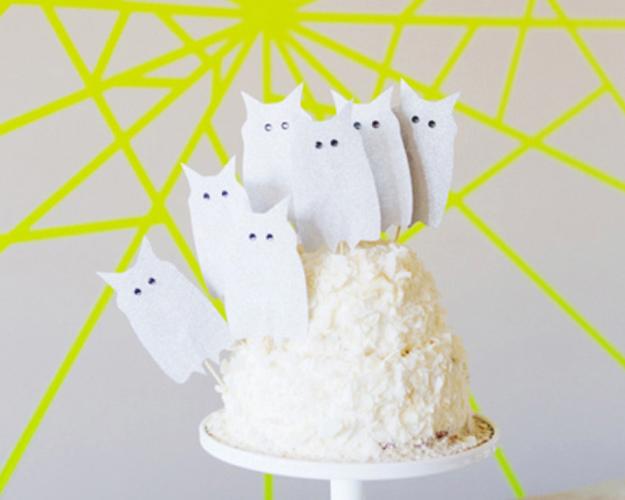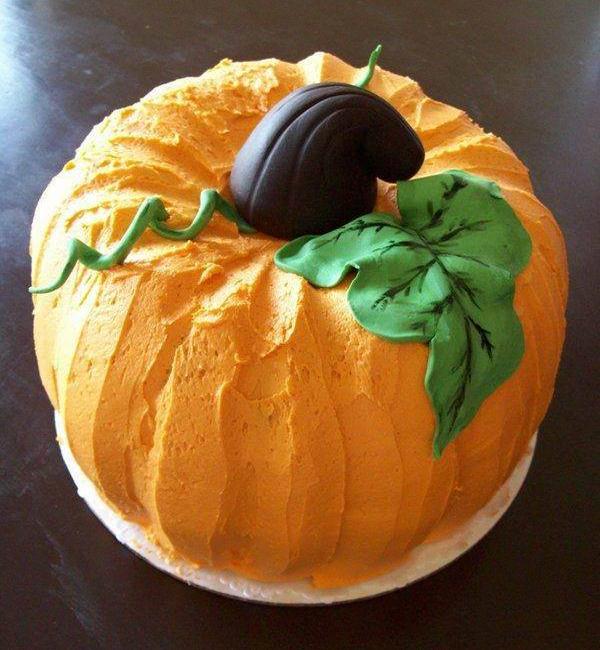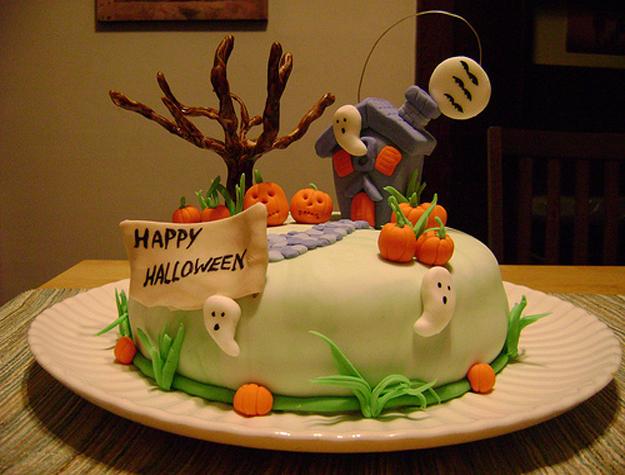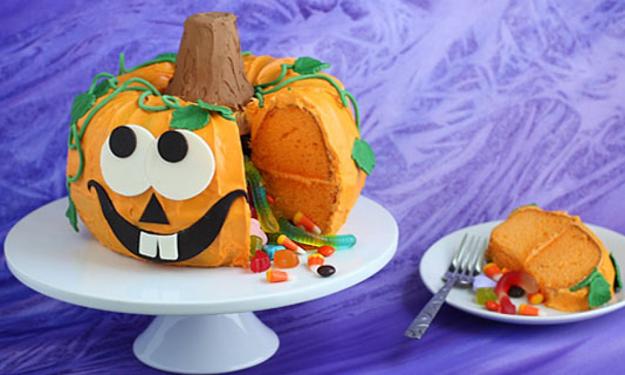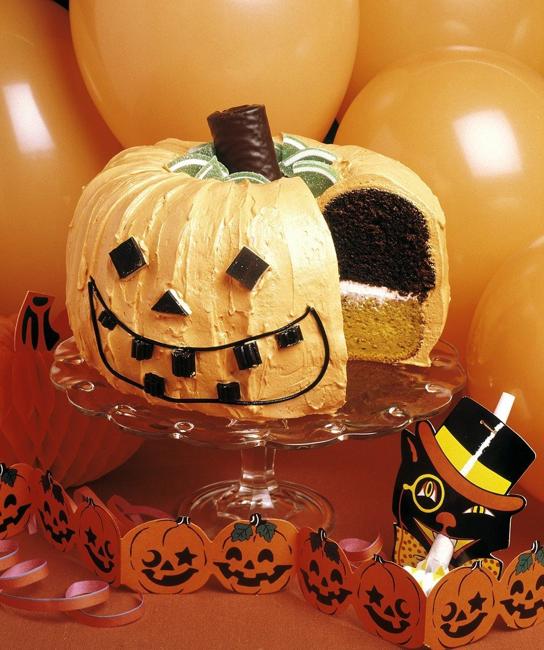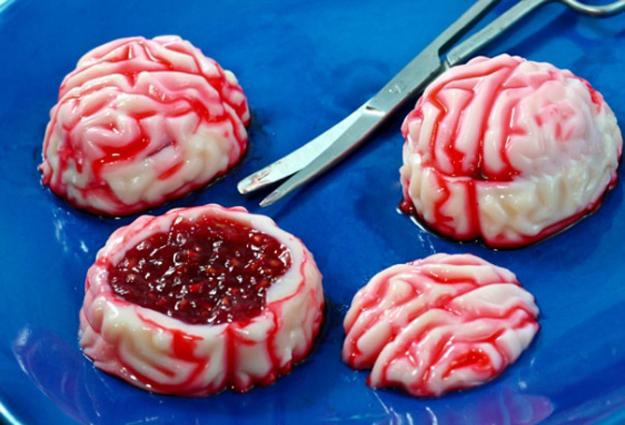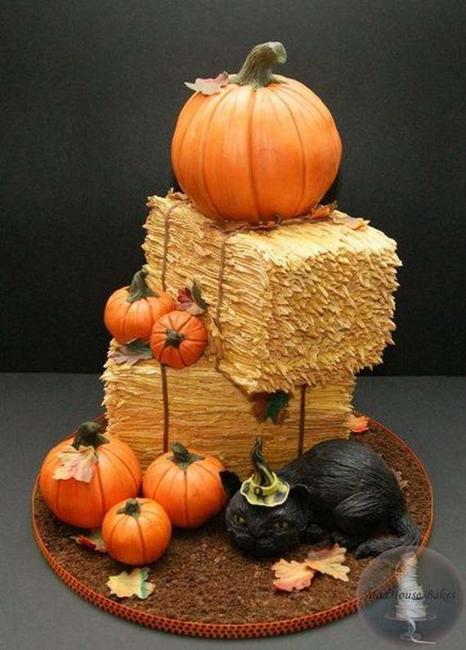 More from make decorations

Creative Easter ideas offer many quick and easy techniques for spring eggs decoration. Instead of dyeing eggs, try decoupage turning Easter...
and enjoy free articles sent to your inbox