Modern Wallpaper Patterns and Colors Updating Plain Ceiling Designs

Interior Design Ideas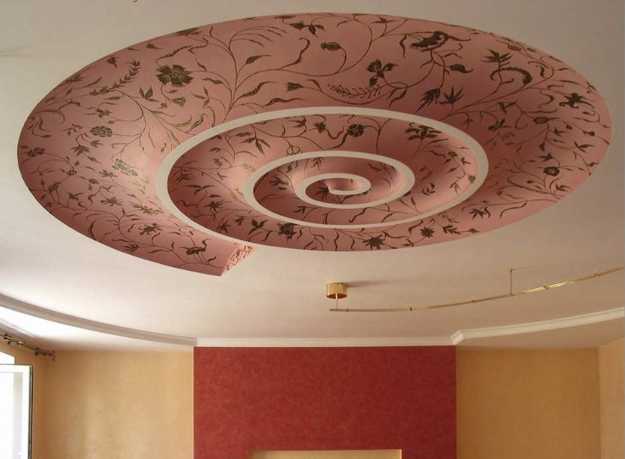 Pink wallpaper for an amazing swirl ceiling design
MODERN WALLPAPER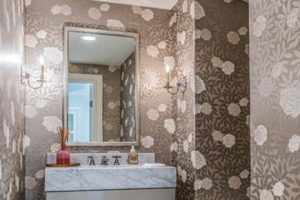 Modern wallpaper patterns bring beautiful designs and inspire gorgeous room colors for creating unique home interiors. Do-it-yourself projects allow to update rooms and achieve modern interior design without spending a lot of money. Even boringly plain ceiling designs can be brighten up with original painting ideas and modern wallpaper patterns.
Modern ceilings add interest to interior design and help balance rooms proportions. There are numerous ways to update your ceilings. Plain ceiling designs loom unfinished and no longer acceptable. Innovative ways in ceiling designs, interesting painting ideas and modern wallpaper patterns challenge your imagination and encourage you to add a personal touch to your home interior design.
Colorful painting ideas make your ceilings look stylish and original. Modern ceiling panels and ceiling tiles are other stylish options for interior design. White wallpaper patterns that mimic vintage ceiling designs are convenient and practical choices for making your ceilings look more attractive. These beautiful wallpapers can be painted any color to match your interior design color schemes.
Ceiling designs, 15 ideas for ceiling decorating with modern wallpaper
Contemporary ceiling designs with LED lights for romantic modern kids room decorating
Ceiling designs and decorating with modern wallpaper patterns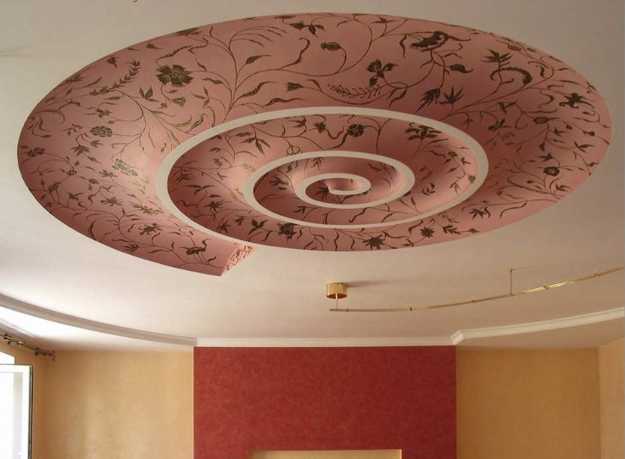 Traditional crown molding, plastic or wooden medallions can be combined with modern wallpaper patterns for creating amazing ceiling designs. These decorative materials can be used in white against a darker walls, bringing energy with dynamic contrasts into modern interior design.
Painted ceiling different colors or decorating with modern wallpaper, combined with a beautiful chandelier or ceiling lights, enhance interior design and add fantastic decorative accents to rooms in fresh and elegant style. Unique details and intricate wall paper patterns dramatically transform ceiling designs and turn boring rooms into spectacular living spaces.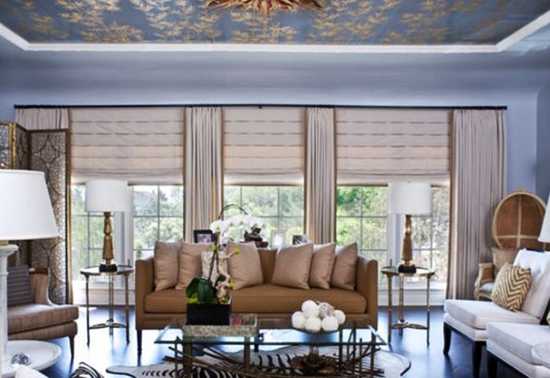 For modern interior design in rustic style, the combination of faux beams and modern wallpaper patterns creates stunning displays on your ceilings. Light wooden planks the length of the ceiling create elegant and classy look, which is jazzed up with modern wallpaper.
LED ceiling panels for modern interior design, Blue Sky ceiling designs
Black ceiling designs creating modern home interiors that look unusual and mysterious
Modern wallpaper patterns that mimic natural texture and finish are another stylish option for contemporary ceiling designs. The combinations of few wallpaper patterns can be blended into extraordinary ceiling designs that demonstrate your creativity and a sense of contemporary style.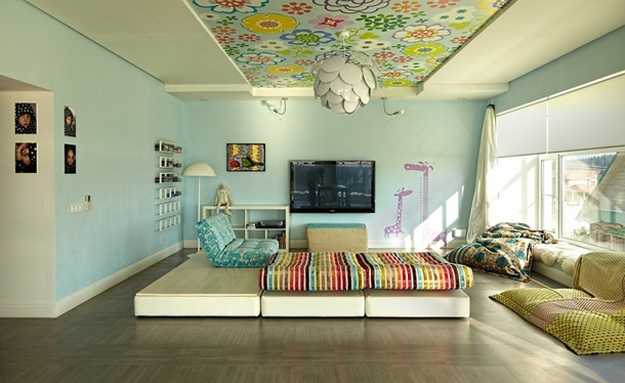 22 ceiling designs with stripes to bring energy into kids room decorating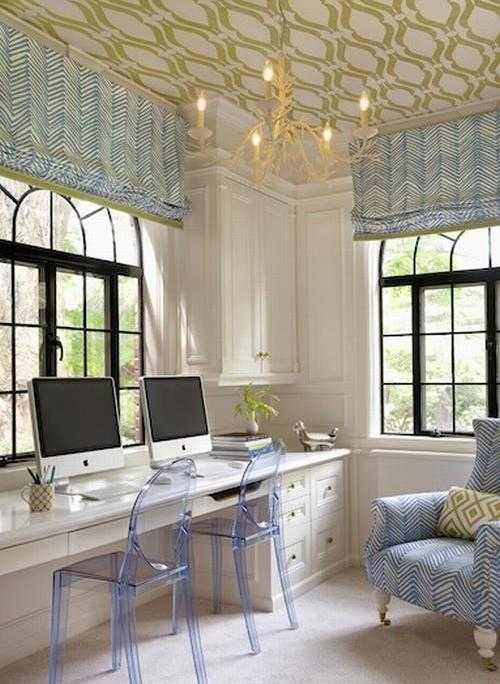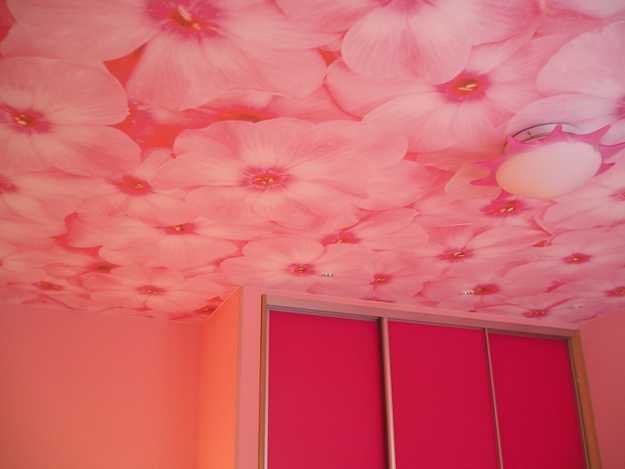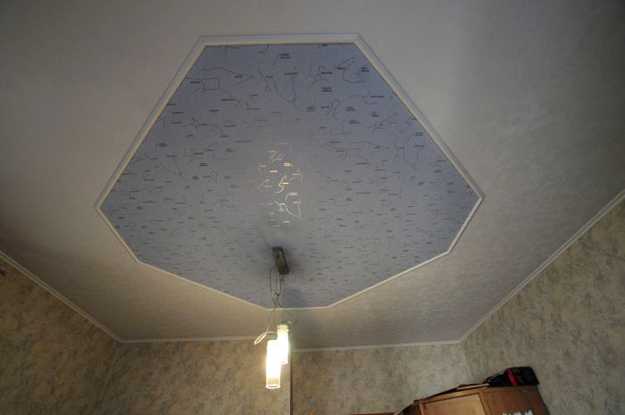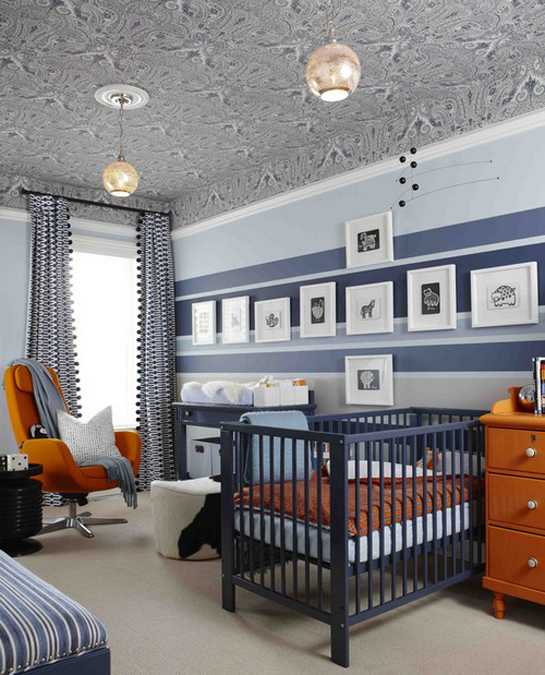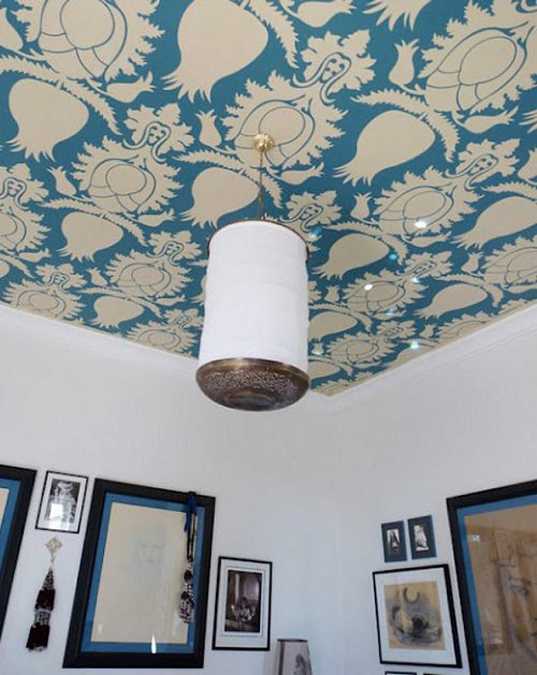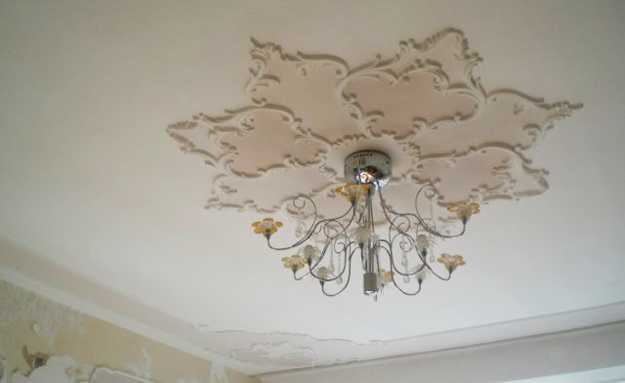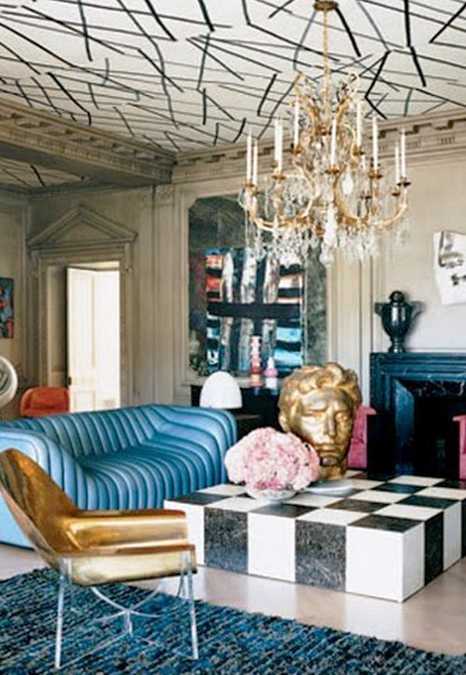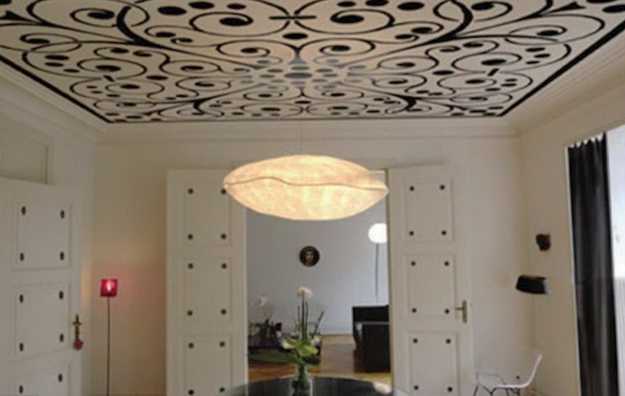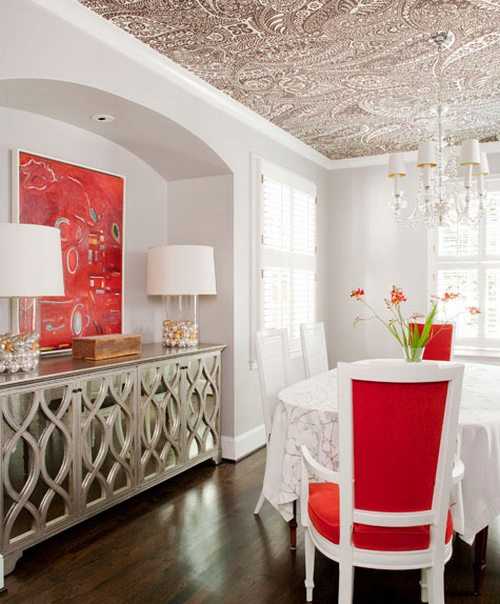 More from decorating design

Colorful handmade birdhouse designs look beautiful on green branches and garden posts. Creative painting ideas turn wooden birdhouses into bright yard...
and enjoy free articles sent to your inbox