Black Ceiling Designs Creating Modern Home Interiors that Look Unusual and Mysterious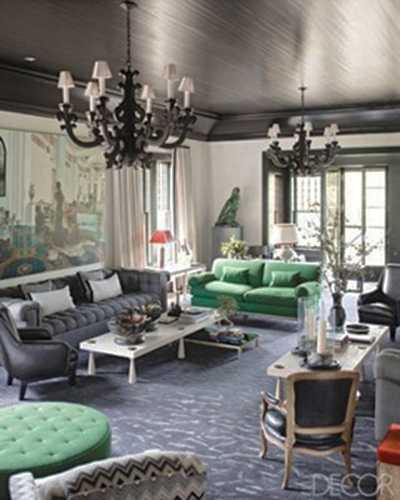 ceiling designs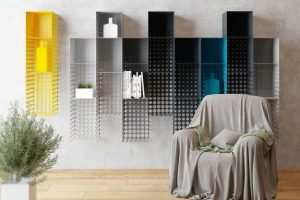 Black ceiling designs are the most radical interior decorating ideas that create a mysterious atmosphere and extremely unusual looks. Lushome shares tips for creating dramatic ceilings. Shocking, stylish, and impressive black is one of the modern interior trends in decorating with paint and wallpaper. It brings a splash of dark color into living spaces and makes rooms with high ceiling feel cozier, less spacious and bright.
Black ceiling designs vary in styles offering bold solutions for spacious rooms. A ceiling can be painted black, dark gray or decorated with black and gray wallpapers. Black painted wood beams added to white or colorful ceiling designs is another modern idea. Black and white wallpaper designs create drama adding sharp contrasts to interior decorating. Black paint and wallpaper can emphasize a small area around a ceiling light, ornaments, unique pendant lights or a beautiful chandelier.
Black ceiling creates an eye-catching focal point of interior design and can define the room decorating style. Black ceiling designs are glamorous. Dark colors, especially modern dark gray color shades, look very impressive. They ask for bright accents in different colors and call for bright interior decorating ideas to complement dark room colors. Floor and wall designs, furniture and decor accessories need to balance and harmonize modern interior design with a black ceiling.
Black color for windows, 14 black and white rooms with stylish black window designs
Black and white home decorating ideas, 15 black and white rooms
Black ceiling designs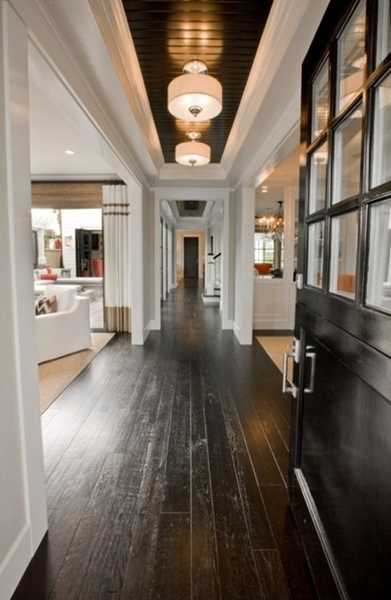 Black and dark gray color tones are elegant and symbolic. They associate with drama, mystery, respect, luxury, grace, and austerity. In Japan black color is a symbol of purity, perhaps because it is easy to see dust on dark surfaces. Black color, including black walls, lighting fixtures, room furniture and decor accessories, are timelessly modern interior decorating ideas.
Black ceiling designs are one of the latest trends in interior design 2013, and according to interior designers and architects, common prejudices against black ceiling designs are one of the biggest misconceptions.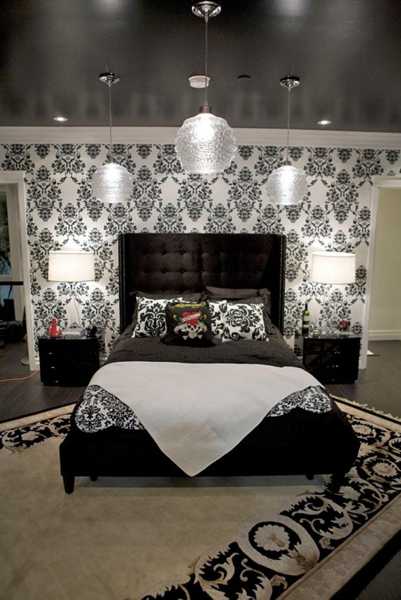 Black ceiling designs reduce the space and absorb light, creating a bit gloomy, but safe and comforting interior design. The mood in the room depends on the intensity of gray color used in decorating. Trendy black color tones are perfect for creating elegant, stylish, and refined interior design with stunning dark gray or subtle black ceiling, floor or walls. Architectural elements in dark gray color combined with bright details look unusual and mysterious instead of just depressing and boring.
Stylish dark colors for ceiling designs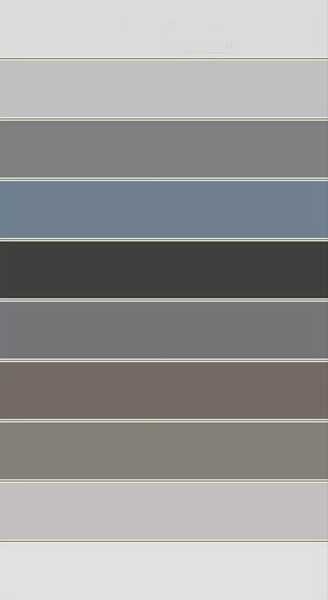 Dark colors for ceiling designs include silver grays, medium to dark gray color tones, graphite and charcoal gray color shades, stone-gray and bluish-gray colors, dark black, light gray and all off-white paint colors.
Black and white room decor, fear, protection and purity
Modern interior decorating, black plus another color combination
Powerful and elegant ceiling designs in black, combined with white or any different color, are an innovative and brave way to create unique interiors in elegant and creative style. Soft white paint and furniture are a logical and safe way to harmonize and balance modern interior design with a black ceiling. Black and white decorating ideas are perfect for creating bold, original, and modern home interiors.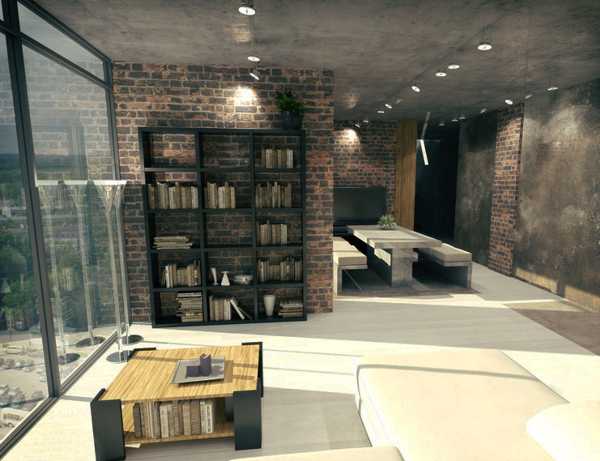 Black ceiling designs are a bit risky interior decorating decision because dark ceilings visually reduce the height of the interior. Dark colors grab the attention, but the stylish and impressive look combined with glamorous and exclusive feel is worth to consider when choosing dark tones for a ceiling.
Mysterious interior decorating with black wallpaper
Black Feng Shui colors and interior decorating ideas
The glossy designs, mirrored ceilings, and stretch films are modern interior trends that create reflections and make rooms look spectacular and spacious. A play of light and darkness allows experimenting with new interior decorating ideas, contemporary materials, and creative techniques. The mystery of dark colors and unusual solutions bring fun into the super modern interior design.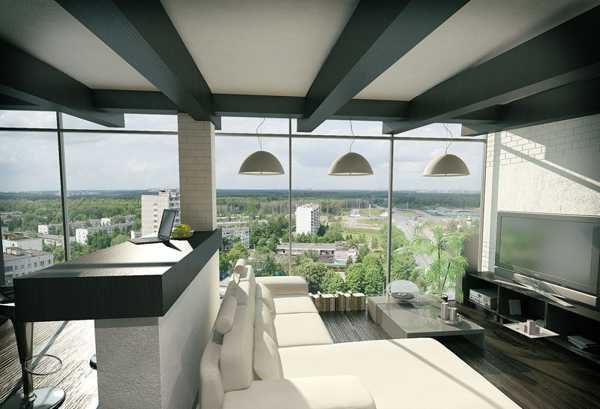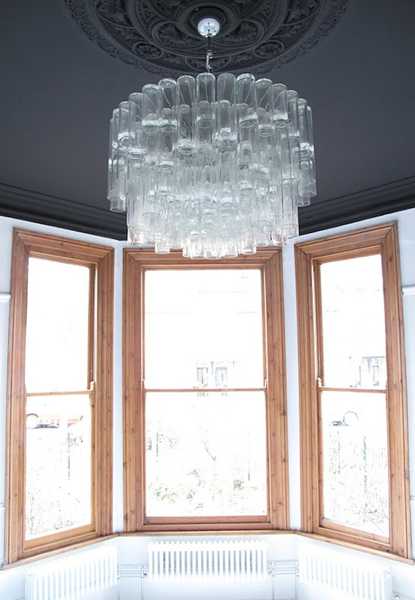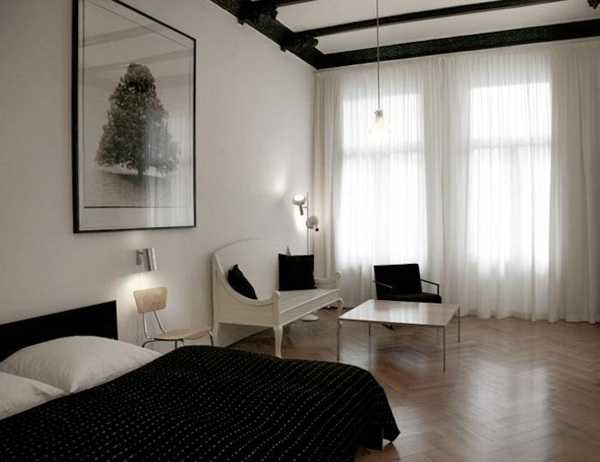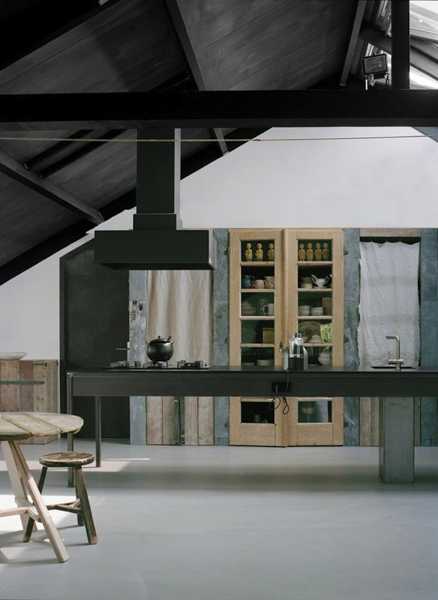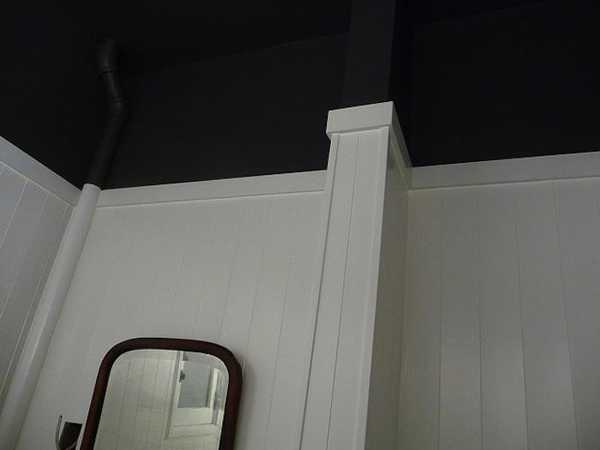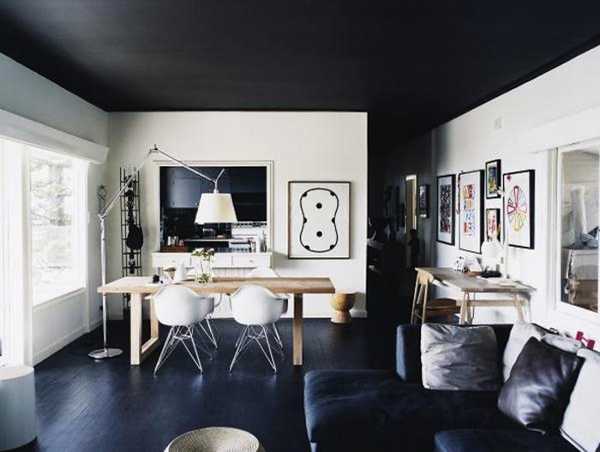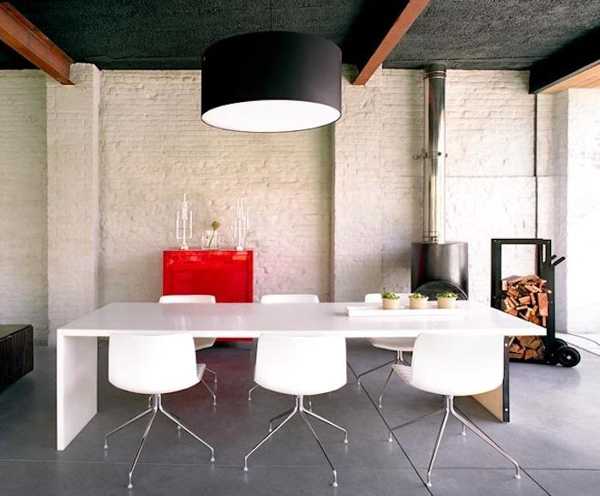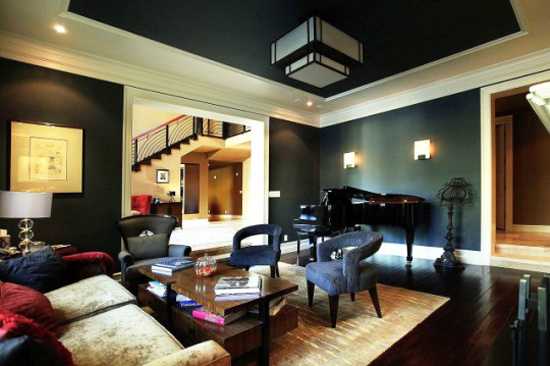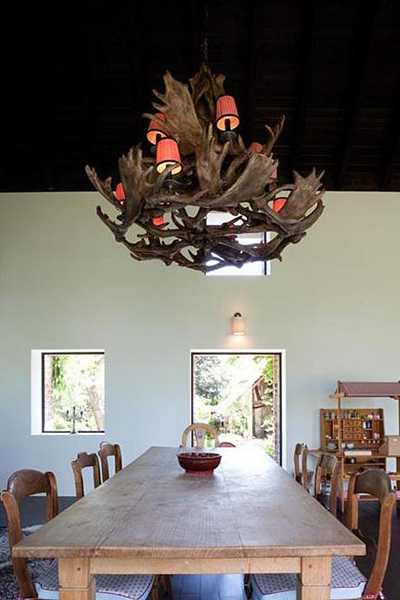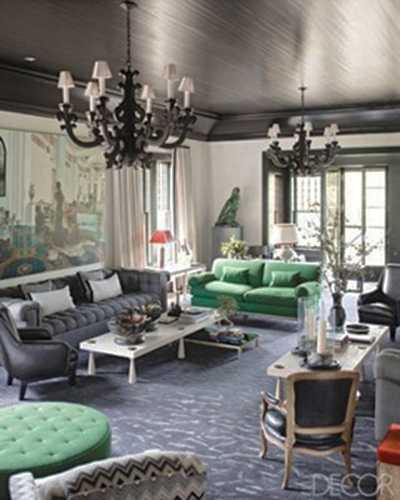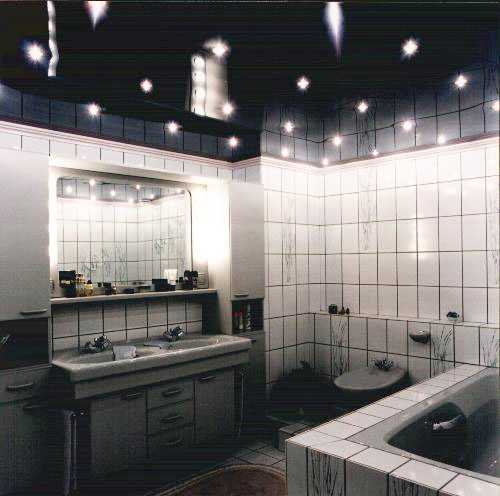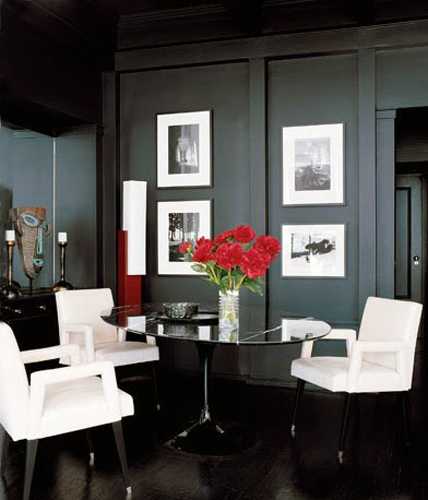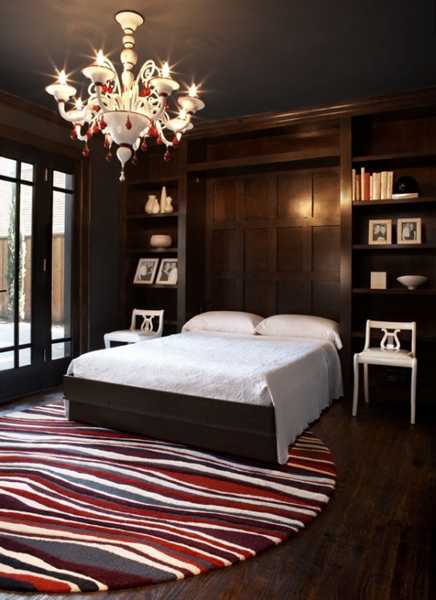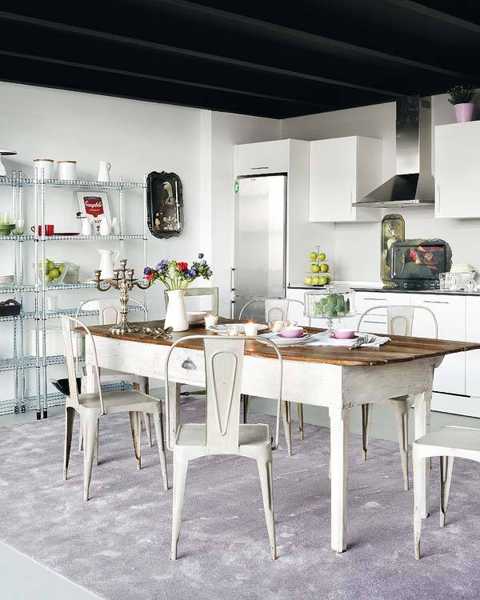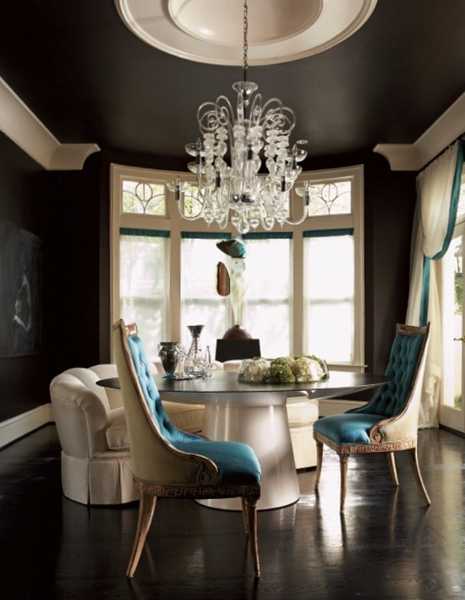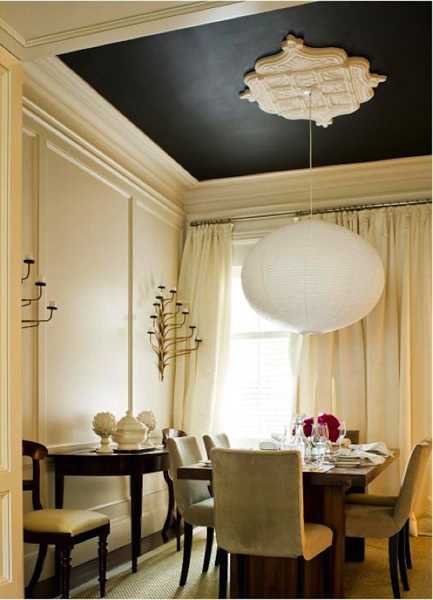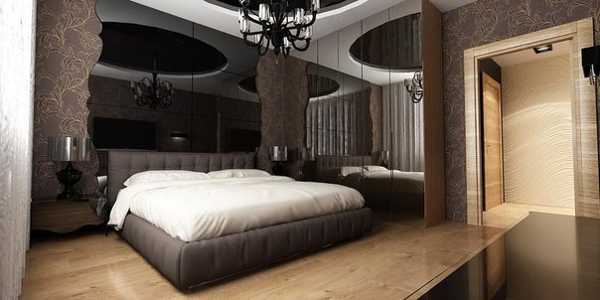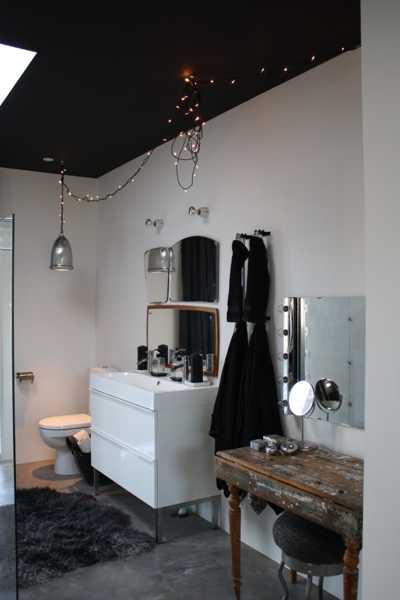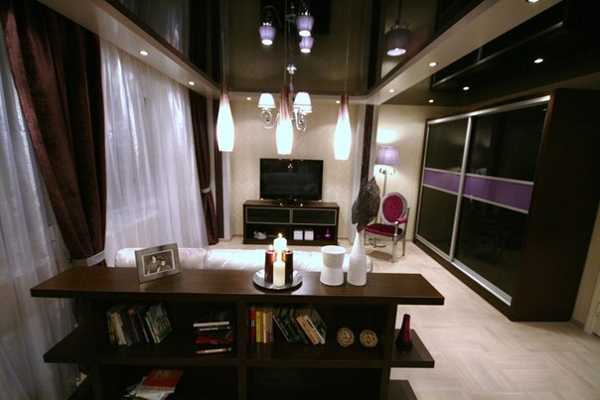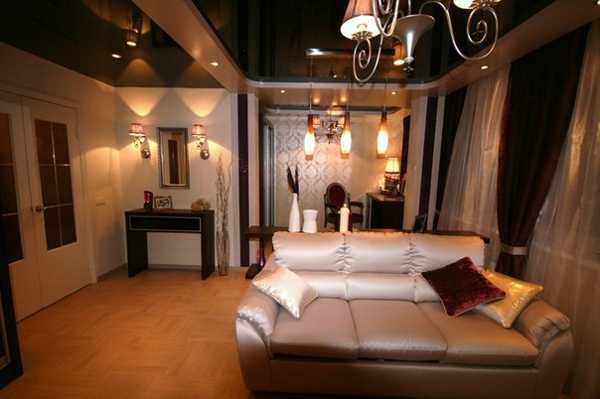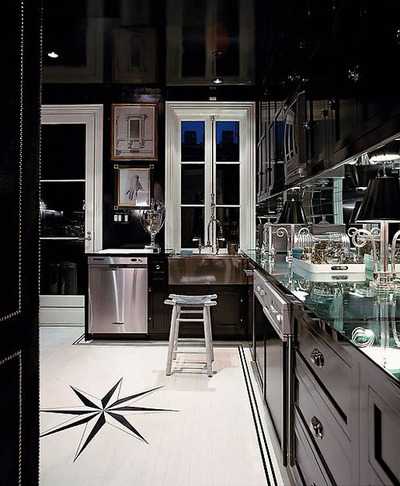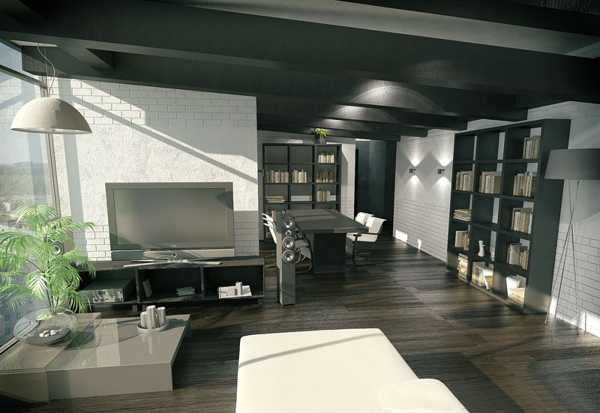 Warm metal accents are easy to incorporate into modern kitchen designs. Metal lamps, hardware, metal tiles, elements of kitchen designs will...
and enjoy free articles sent to your inbox