Modern Interior Decorating, Black Plus Another Color Combination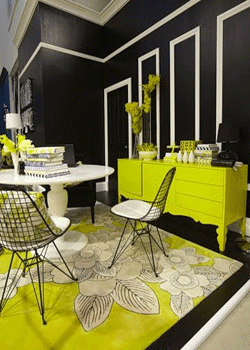 Black color walls, black and white decorating ideas
Black wallpaper designs or wall paint colors, black furniture and decor accessories are trendy. Black wall color looks elegant and intriguing, dramatically changing mood in a room and helps balancing its proportions. Great for any room or interior design style, black interior decorating can be too powerful for kids rooms.
Kids are too tender for dark room decor, and modern interior decorating ideas offer cheerful, happy and dynamic alternative, bold wall color combinations and wallpaper patterns for kids bedroom decorating. Nursery room design and young kids room decorating require light interior decorating colors that can be accentuated with a touch of black.
Modern black wallpaper patterns inspire fresh interior decorating ideas and add interesting themes to room decor, creating unique and spectacular interior design. In spite of it, stylish black wallpaper designs and modern black paint colors for walls are not the best interior decorating ideas for kids room decorating. Modern kids rooms can be decorated with stylish black wallpaper patterns, black furniture and home decor accessories in black color, but these elements of interior design should be used for older kids bedroom decor and always applied in moderation.
Black wallpaper and wall paint for modern interior decorating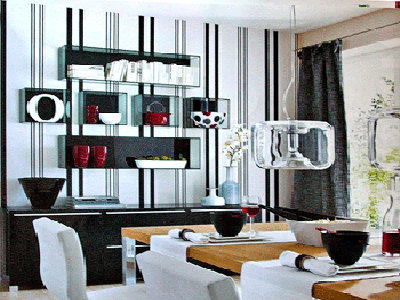 Bad interior decorating ideas with black color
Black wall color does not work with black ceiling designs, black floor or dark interior doors. Too dark and gloomy,  interior decorating feels unappealing and unbalanced. It is believed, that an entire room decorating with black color is not suitable for a long stay.
All-black decorating ideas create room decor that can oppress the human psyche. Young kids are particularly sensitive to black wall color shades, they may feel fear, anger or depression.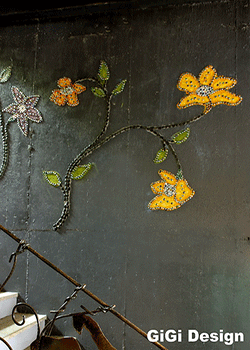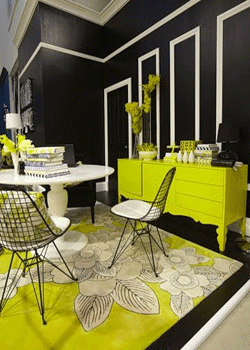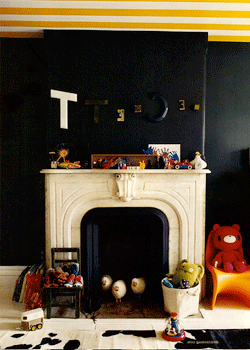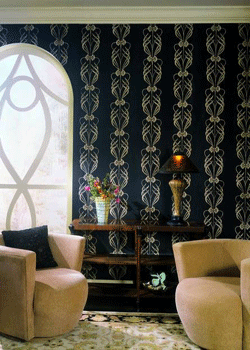 Modern interior decorating colors and black walls
Black wallpaper designs for modern kids room decor
Black wallpaper or black wall paint colors need other interior decorating colors to balance and harmonize room design. Black wall color, white and black color combinations, or black and gray wallpaper patterns create strong contrasts and should be diluted with brighter accents that nicely blend with black walls.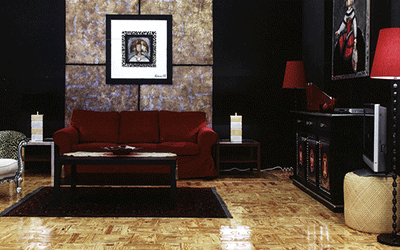 Colorful decorating ideas can include bright furniture and decor accessories, like vases, curtains, clocks, wall paintings and wall decorations, or just a single bright stripe on the wall that add a splash of color to room design.
Black and white room decor, fear, protection and purity
The effect is amazing. Bright room furniture or decor accessories not only weaken overwhelming black wall color, but also create a new room that looks completely different with a dark background.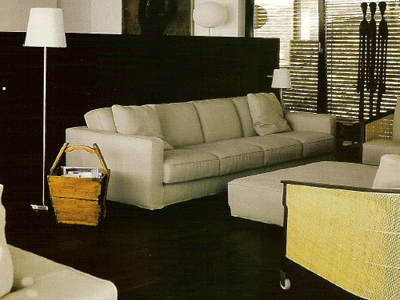 There are several options to combine black wallpaper patterns or wall paint with bright room colors that balance black interior decorating design. Naturally, the first and most classic, elegant and beautiful way to harmonize room design is a mix of black and white decorating ideas. The combination of these two interior decorating colors is perfect, and can be spruced up with any other color.
– black and white room designs
White and black wallpaper designs, white and black furniture, decor accessories, black and white paint for wall decorating create bright, energetically balanced and always modern interior design that feels refined and perfect.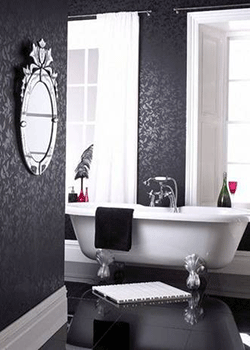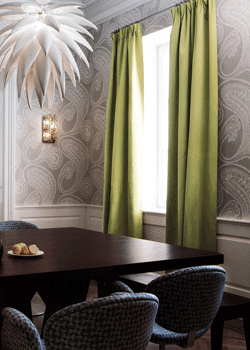 – light color and black wall
Black and white decorating colors, black wallpaper designs or wall paint, combined with room furniture and decor accessories in soft and light colors, like tender pink, light green, sky blue, light purple, golden colors, creamy white or beige, look very stylish, harmonious and inviting.
Decorating homes for Gothic Christmas
The combination of black color with another color, like light soft pink and black, light greenish-yellow and black, pinkish red and black, light purple and black, or white and black, inspires beautiful interior decorating ideas. Black walls with colorful details create a gorgeous background for colorful accents, room furniture, decor accessories and lighting fixtures in matching colors, making them look brighter, more interesting and elegant.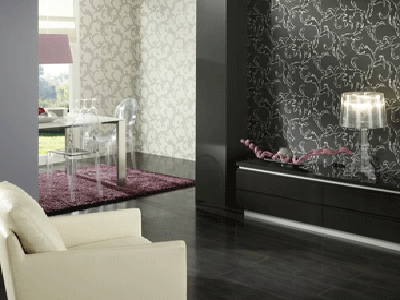 -bright color and black room ideas
Harmonious combinations of bright interior decorating colors, like red, purple, blue, orange or yellow with all dark gray and black wallpaper designs or dark wall paint colors look bold, dynamic and contemporary.
Interior design with lights that change room colors like chameleon
Also bright colors and black wallpaper patterns or black wall paint can create room design that feels too aggressive and powerful. White paint colors or white and black wallpaper patterns help weaken the powerful effect and balance interior decorating ideas.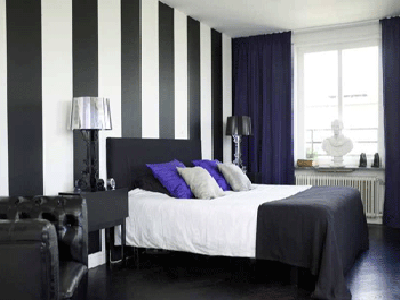 Do not be afraid to experiment with very dark color for your walls. Black wall paint or black wallpaper designs bring mystery, elegance and novelty into modern interiors, offering many new decorating ideas and opportunities to create stylish room decor with interesting black wallpaper patterns or elegant black wall paint.

The deep purple color is a brave choice for Christmas decorating and stylish way of setting bright and festive holiday tables...