Kids Room Decor with Playful Shadows

Black White Decor

Decorating Ideas

Kids Rooms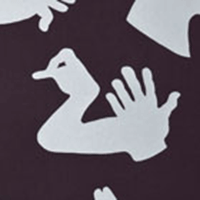 Children bedroom wall decor
kids playroom ideas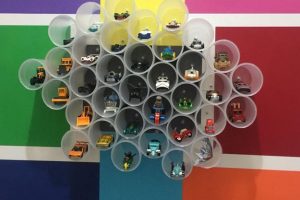 Toddler boys get older fast and, even if they are not quite grown up yet, they love to see changes in kids room decor. It is important to adjust kids room ideas once in a while to children age. Resourceful redesign, modern colors and interesting decorating ideas for kids rooms create beautiful kids rooms quickly and effortlessly with stimulating kids decor accessories and children furniture.
Parents want each child to feel special. They want to make sure children enjoy everything they have, from clothes to books, toys and kids room ideas. Creative home staging helps choose exciting decor accessories for walls, ceiling and floor and offers modern decorating ideas for kids rooms.
Children love unusual room decorating design, bright kids decor colors, eye-catching wall art, murals and striking kids bedroom wallpaper designs. Cheerful colors are perfect for young kids decor accessories. Later young boys would feel more like big boys, if parents decorate their kids rooms in a grown-up style, more like a teenage room.
Black and white decorating ideas for kids rooms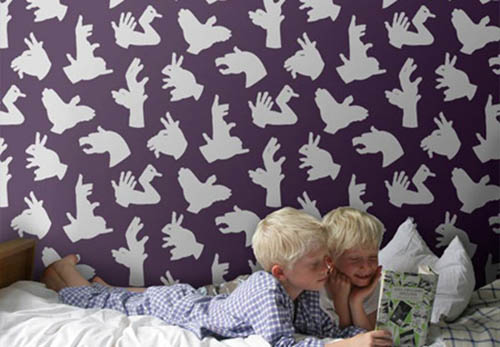 Stimulating and attractive decorating ideas, unusual bedroom wallpaper designs are great for energetic kids room ideas. Modern kids wallpaper colors and dynamic images, that Paper Boy Wallpaper, www.paperboywallpaper.co.uk, offered for boys room decor, certainly creates decorating accents that children will enjoy.
Stylish black color is popular. 2010 brought kids bedroom wallpaper designs back with a new twist and gray-white-black kids decor color trend. Modern kids bedroom wallpaper designs are interesting and unusual, which is great for kids room decorating in gray, white and black.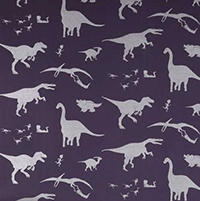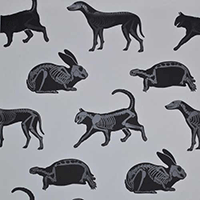 The founder of Paper Boy Wallpaper created kids bedroom wallpaper with dinosaurs, pets, skeletons and shadows for her two boys. Black and white wallpaper looks impressive and will  inspire children to play with wallpaper characters, using the light and their hands shadows.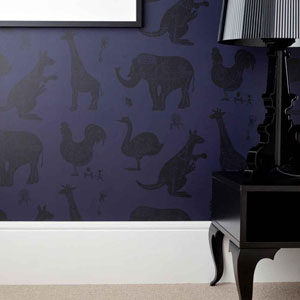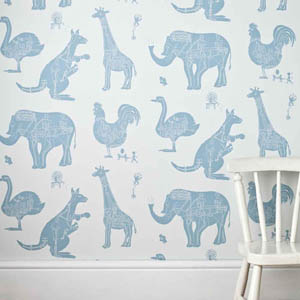 The simplicity of decorating with kids bedroom wallpaper is sophisticated. Adventurous children will love shadow images, graffiti and skeletons. Kids bedroom wallpaper with pets and dinosaurs are available also. Pre-teen girls and boys room decor in gray-black or white-black colors are perfect choice for school age children.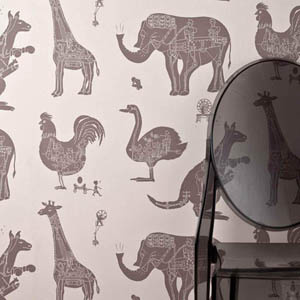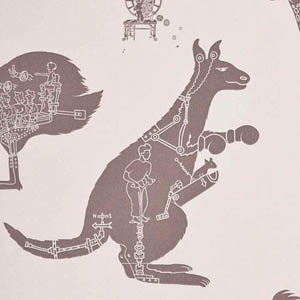 Barbara Chandler is the founder and creator of kids bedroom wallpaper brand.  She tests all boys decor ideas on her sons.  'We make bedroom wallpaper for boys room decor, that feels crafted, that's good quality, that's thoughtful and has personality. That even has a sense of humor. We make kids wallpaper for boys, so kids room ideas meet grown-up style. Two opposing room decorating concepts are coming together,' she says.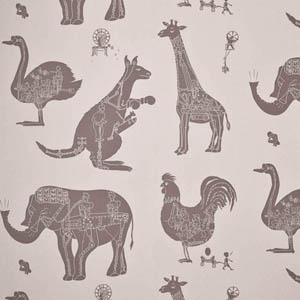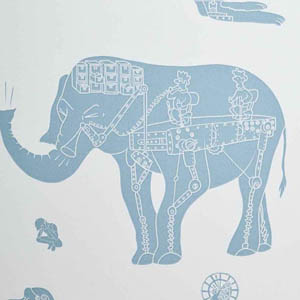 Kids wallpaper was born when two six year old boys, Rory and Archie, outgrew their young kids room decorating themes and started to think about changing their room decor. Their mother decided to help children and created new bedroom wallpaper designs for older boys room decor.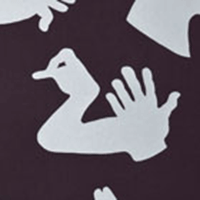 She explained that she wanted to develop bedroom wallpaper with characters that are funny and intriguing. Her dream was to design exciting and comfortable kids room decor.
Gray and black or black and white bedroom wallpaper has a sense of harmony and teaches kids that the world is a fine place. She hopes that shadows, skeletons and dinosaurs on bedroom wallpaper are playful decorating ideas that will make many school age boys to smile.
Modern kids decor ideas
Interior decorating from toddler room to teen quarters
Kids bedroom space-saving stylish ideas
Kids furniture, functional design for fun and smiles

Here are great ideas for kids toys storage and wall decoration with small cars that everyone would love. DIY organizers, like...
and enjoy free articles sent to your inbox