Unusual Kids Furniture, Functional Design for Fun and Smiles
---

Creative kids furniture, large floor pillows and soft ottomans are great decorating ideas for kids rooms. Children are active by nature. They like to play, run and jump, catching a furniture corner sometimes. Interesting, safe and modern furniture for kids is an important element of playful and stimulating room decorating ideas. Multifunctional children furniture and colorful kids playroom ideas create fun environment for children.
French furniture design company Smarin, www.smarin.net/ decided to make furniture for kids safer and developed an innovative collection of large floor pillows, soft ottomans and unusual beds. The Living Stones furniture are great for games and having fun. These wonderful, unique and simple playroom ideas bring nature inspired, organic shapes, soft fabrics and playful furniture design in bright and neutral colors into kids rooms.
Soft toys, that are large floor pillows, beds and ottomans, are made of eco friendly and child friendly materials. They look like beautiful, polished by the ocean beach stones. Safe and functional, playful and modern children furniture and decor accessories are ideal kids playroom ideas that bring joy and smiles.
Unusual furniture for kids and large floor pillows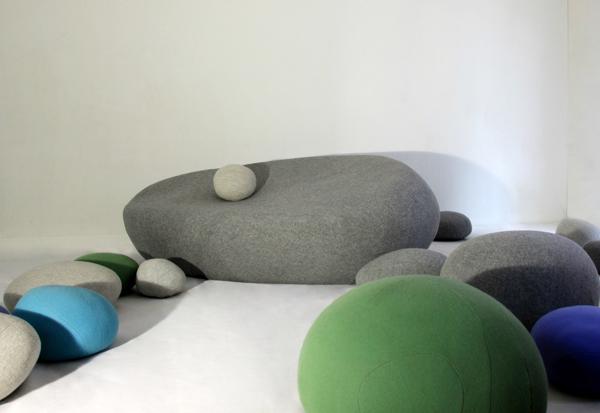 What is the best furniture for kids? Many furniture designers believe that parents need to know their children interests, taste and favorite colors before buying furniture for their kids. Children activities, talents and preferences determine the choice of furniture and decor accessories for kids rooms furniture and personalize interior decorating style.
Psychologists recommend parents to talk with their children before buying new furniture for kids rooms, learning children ideas and selecting kids rooms furniture and room colors together with their children.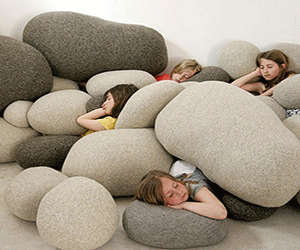 Even very young children are able to choose room colors, decorating themes, furniture and kids playroom ideas they like.
It is important to discuss kids room design and decorating ideas with children and consider their preferences, because children will deal with selected furniture items daily and need to enjoy their rooms. Adults should help children to get furniture and decor accessories that kids like and redesign kids rooms adding their favorite colors and decor accessories.
Modern furniture for kids
Modern children furniture and kids playroom ideas should be child friendly, playful, stimulating, light and functional. Kids use their imagination constantly.  A bed can be used for sleeping and jumping, or climbing on it and building a retreat. A small table with a chair which are great for crafts and drawing, can be used for storing all the treasures or turning upside down for flying, sailing and driving.
Functional kids playroom ideas and creative multifunctional furniture for kids mean a lot of fun. That is why large floor pillows, soft ottomans and unusual kids beds, made of contemporary form and child friendly fabrics, look perfect for colorful and stimulating kids playroom ideas.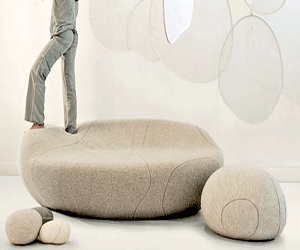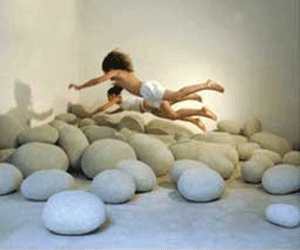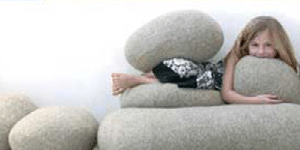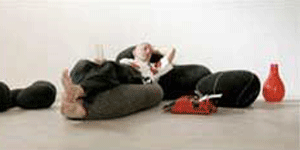 Soft and safe Beach Stone pillows and ottomans can be transformed into children beds. Beach Stones, which offer a bed or a ball to play with, feel very functional, attractive and exciting for active children.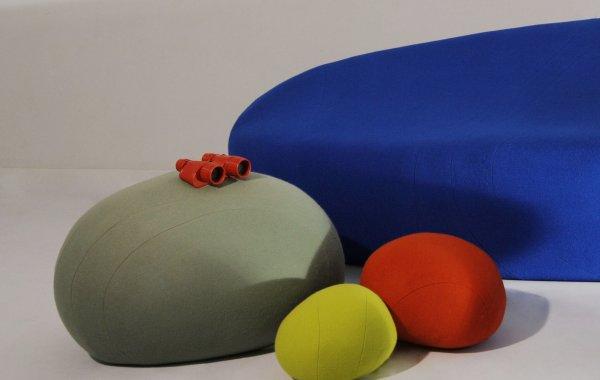 Modern kids designs
Kids rooms design: 5 basic decorating principles
Shoe storage for staging spacious entry
Kids room decor with playful shadows
Creative kids playroom ideas, floor pillows and soft ottomans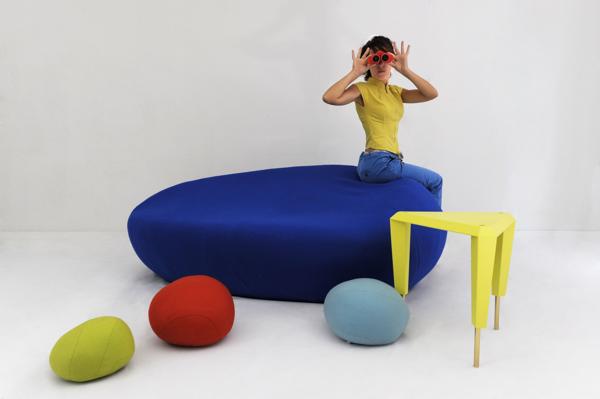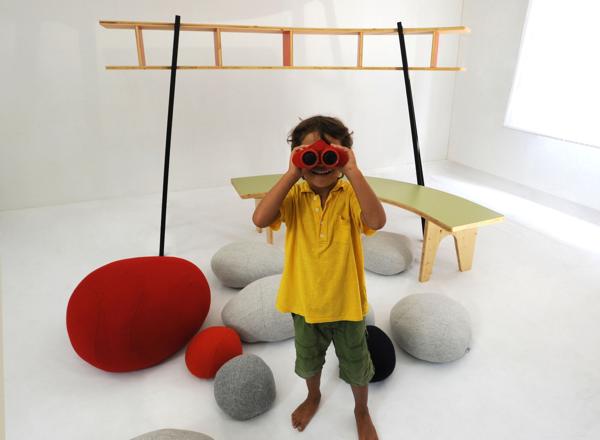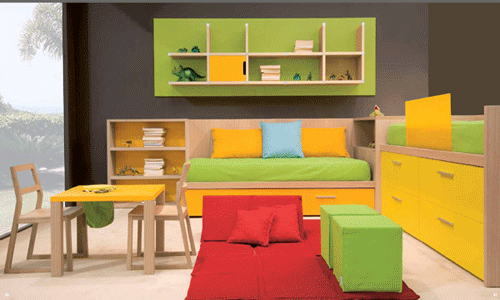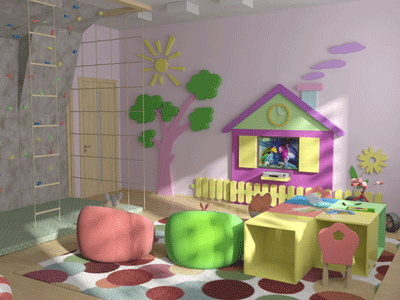 by Ena Russ
last updated: 04.08.2013