Home Decorating with Custom Made Eco Lamps, Unique Lighting Ideas

Decorating Ideas

Lights Appliances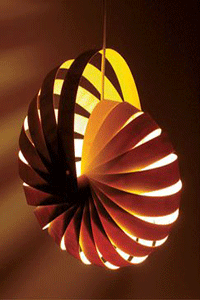 Inspired by nature shell lighting fixture
recycled crafts
Attractive interior lighting design creates functional and comfortable homes, cozy environment and pleasant mood in your room. Eco friendly materials and LED lights, used in contemporary lighting fixtures, combined with inspired by nature themes, add unique custom made lamps to modern interior design and beautify eco-friendly home decor with original accents.
Selecting the style of lamps and lamp shades colors is an important part of interior decorating or home staging, because home lighting style and lighting design have a lot to do with the way people feel about living spaces. The right combination of natural light and contemporary lighting fixtures creates healthy and beautiful decorating design for days and nights.
The amount of natural light in the room depends on the time of the day and the time of the year, so, especially in the evening and in winter, attractive and efficient modern lighting fixtures (contemporary LED lamps, glass or crystal lamps,) combined with shiny, made of metal, ceramic or glass home decorating accessories can help change our perception of interior design and create brightness to room decorating ideas.
Home decorating with custom made lamps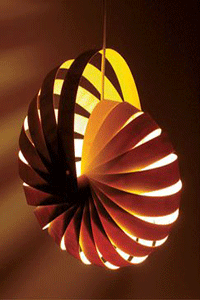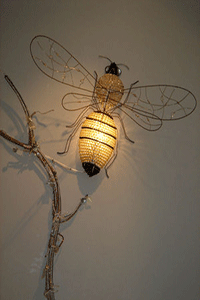 Unique, custom made wall lighting fixtures with energy-saving LED lights look beautiful. The room, decorated with efficient contemporary lamps and inspired by nature lamps shades, feels calm, relaxing, interesting and pleasant. French designer Marie Christophe, www.mariechristophe.com/ creates beautiful contemporary lighting fixtures, made of natural eco friendly materials, metal wire and colored crystals. In cooperation with Japanese Electronics the designer developed a few unique wall lighting fixtures and hanging lamps, including those that look like a flying bee and a sea shell.
Modern home decorating ideas that include unique designs make interior design look interesting and very personal. Creative lighting fixtures with LED lights offer beautiful lighting design that emphasizes eco friendly interior design and support green ideas.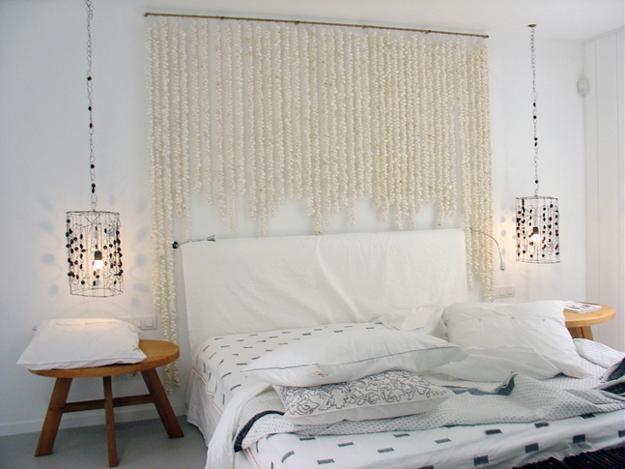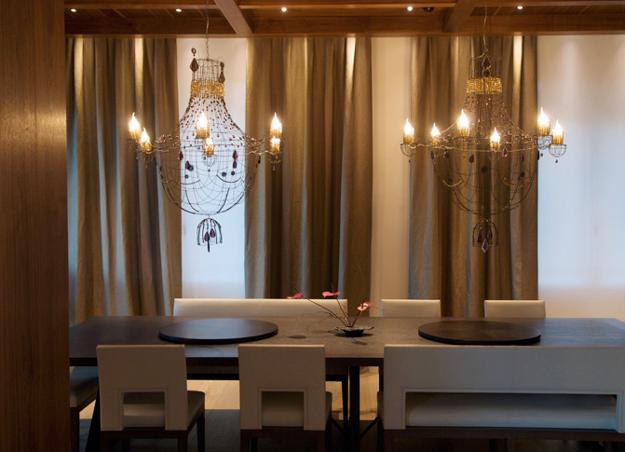 Contemporary lighting for shelves
IKEA offers a lot of inexpensive furniture, and accessories that can be used for creative home decorating ideas. Here is a simple and practical diy project from IkeaHacker, the blog that unites fans of cheap home decorating ideas and products. You can buy something inexpensive at IKEA and remake it, creating custom made modern lighting or unique decor accessories for your home.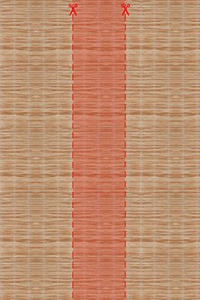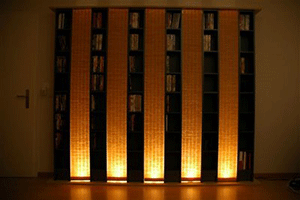 The transformation of DVD storage unit was made using energy saving lamps and bamboo shades. Natural materials, low cost and simplicity are combined into this spectacular lighting design. Six DVD storage units, small table lamps and bamboo shades create the attractive, eco friendly, contemporary lighting design for storage shelves.
Lighting design to change room colors
Glowing design idea from the ocean floor
Bathroom decorating with beautiful tub
Handmade eco friendly lighting fixtures with LED lights
Halogen and fluorescent home lighting fixtures are taking over. LED (light-emitting diodes) lights technology helps save energy and money while supporting Green ideas for home decorating.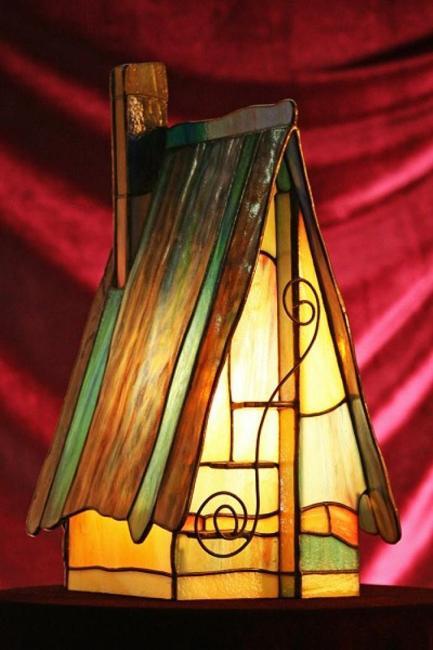 Recycling ideas for creating eco friendly lighting design with LED lights offer unlimited opportunities for experimenting and modern home decorating with original and innovative lighting fixtures. Ceiling and wall lights can be made of any material and in any shapes or colors. Contemporary lighting fixtures can be arranged on any surface or inside furniture if your use low-voltage lights. Handmade lamps can change colors, enhancing and matching interior design color schemes and creating different mood in rooms while surprising with amazing design ideas.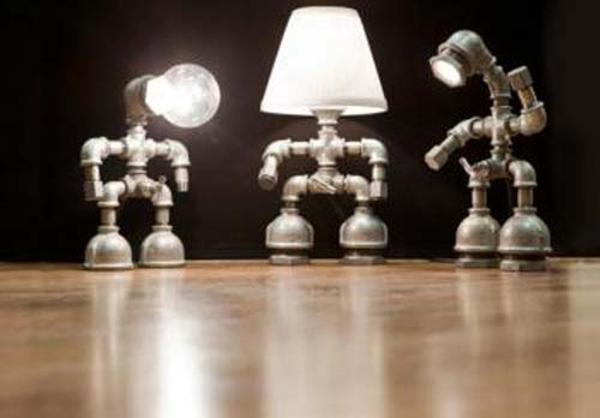 Waterfall Lighting design
Contemporary lighting designer Barbara Bona presented her fabulous Waterfall Lighting design. Impressive and unusual wall lights are made of white curtain fabric. The translucent decorative fabric and beautifully arranged on the curtain rod LED lights are perfect for energy saving eco friendly home decor and personalizing modern interior design with a surprising glowing in the dark detail.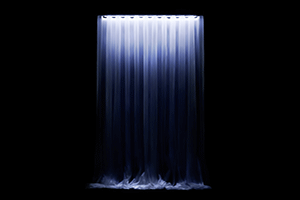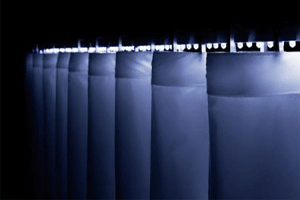 Contemporary lighting fixtures influence the way we feel about interior design and decorating. Bright contemporary lamps add comfort. Soft lighting design creates a relaxing atmosphere. Attractive lighting fixtures magnify your home beauty and emphasize its style. Efficient, made of natural materials and energy saving LED lights. modern lamps become an important decorative element of eco friendly homes and help create healthy, comfortable, inviting and stylish interior design.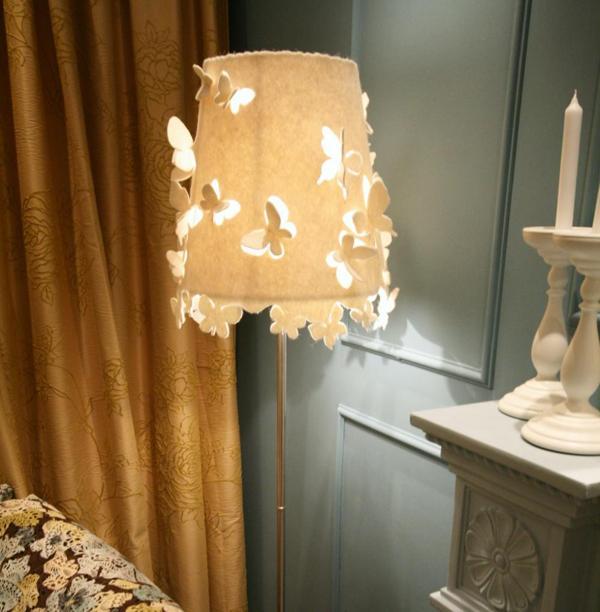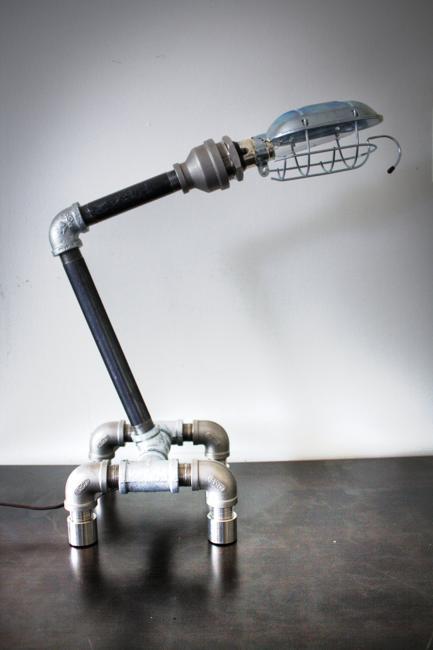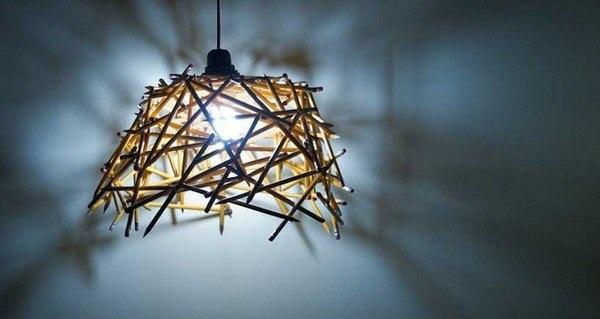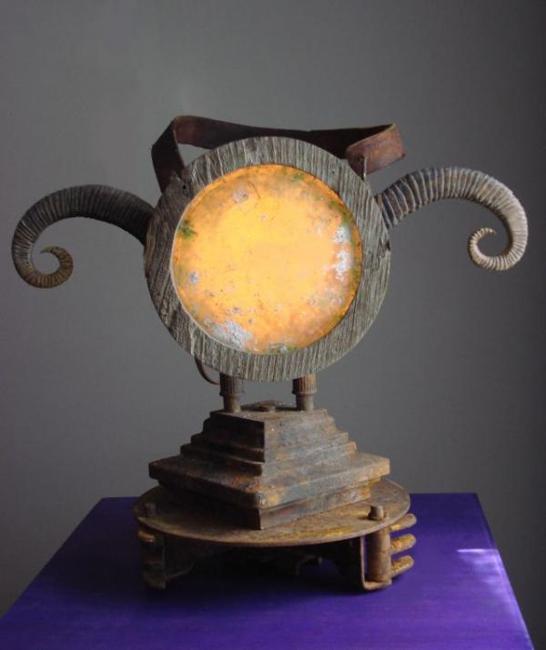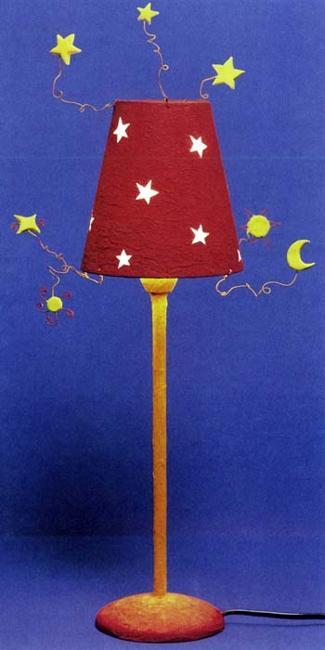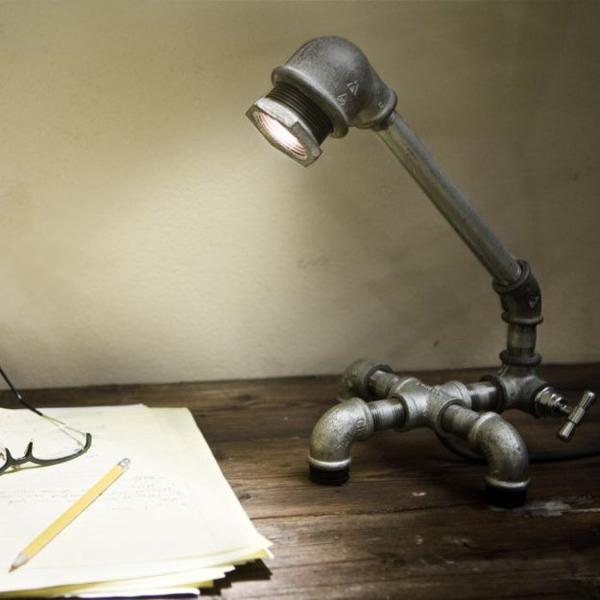 More from lighting design

Modern bathroom design trends bring beautiful tub forms, colorful sinks, and beautiful, fine materials that reflect advanced technologies. Colorful bathroom sinks,...
and enjoy free articles sent to your inbox