Kitchen Lighting Design for Coffee Lovers

Decorating Ideas

Kitchen Ideas

Lights Appliances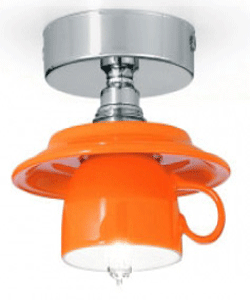 Ceiling lights shaped like coffee cups, orange lighting fixture
lighting fixtures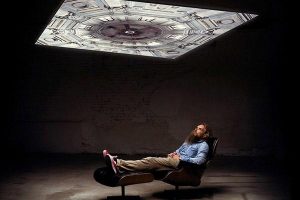 Classic Cappuccino is a coffee drink that was invented by the Capuchin friars. Today a cappuccino coffee drink is  very popular worldwide for its sweet taste, beautiful light color and warming effect. A cup of Cappuccino became the inspiration for Italian designer who creates unusual and symbolic modern kitchen light fixtures, shaped like a coffee cup.
Italian Cappuccino is a coffee drink, prepared with espresso, hot milk and steamed milk froth that gives the hot coffee drink its nice light color. A cup of cappuccino is associated with friendly gatherings, intimate talk and warm atmosphere, or wonderful time alone that helps rest and rejuvenate. Unique lighting fixtures are shaped like a cup of cappuccino and look realistic.
A cup of Cappuccino, that feels pleasant, magic and relaxing, inspired designer Mario De Rosa to create the collection of unique lights for modern interiors. Great as modern kitchen lighting fixtures, the lamps are perfect for Cappuccino coffee lovers. Designer lighting fixtures are versatile and suitable for all modern kitchens, dining rooms, cafes and restaurants.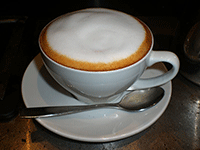 Cappuccino lighting design inspiration
Truly unique Cappuccino lighting fixtures are an excellent way to bring the coffee theme to dining room or kitchen interiors. Beautiful and unusual, stylish and modern kitchen lighting design adds fabulous coffee flavor to dining room, breakfast nook, kitchen or restaurant interior decorating.
The Cappuccino light fixtures are available in different styles, – ceiling lights, table lamps and wall lights that magically create relaxing interior decorating.
Coffee cup shaped light fixtures
Modern kitchen lighting design comes in two sizes, a large Cappuccino light fixtures and a baby lamps. The size of decorative lighting depends on the atmosphere and effect you want to create in your dining room or kitchen interior.
Lighting design company Vesoi offers customers to choose the form of a light bulb that will be included into the designer lighting fixture set.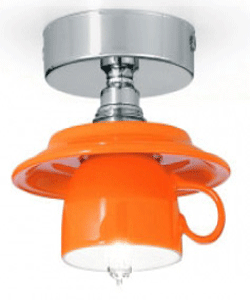 Their customers can create unique lighting design and add original details to modern dining room or kitchen decorating. The Cappuccino lighting fixtures will look different with bulbs that are shaped like soft ice cream or milk froth.
Modern interior design with lights that change room colors
Kitchen decorating and design trends
Decorative lighting design
The small Cappuccino lighting fixtures from Vesoi create an ideal, romantic and intimate atmosphere in rooms designed for coffee lovers who can enjoy casual gatherings and relaxing conversations in elegant style.
Magically glowing in the dark, these  decorative lights add a calming feel to interior decorating with the soft light and create a pleasant atmosphere with familiar, symbolic and cute coffee cups shapes.
Large Cappuccino coffee cup lamps are good for creating cozy and inviting dining room decorating. Large ceiling and table lamps bring more light into room design, and add interest and fun to very special dinner table setting.
Glowing coffee cup lighting design
Unique decorative lighting design always catches the attention. Glowing design will surprise guests and add warming coffee flavor to modern kitchen or dining room theme decorating.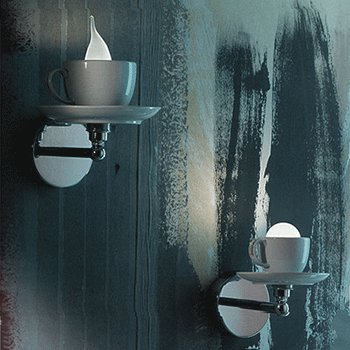 Modern ideas
Creative home lighting design for visual comfort
Food design, nature, talent, sensation and action ingredients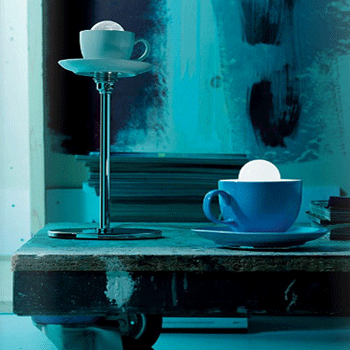 More from decorating design

Colorful handmade birdhouse designs look beautiful on green branches and garden posts. Creative painting ideas turn wooden birdhouses into bright yard...
and enjoy free articles sent to your inbox