Glowing Design Idea from the Ocean Floor, Coral Shaped Modern Sofa Bed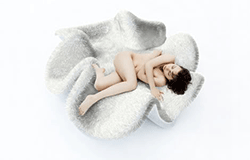 Modern furniture design ideas inspired by corals, sofa
furniture decoration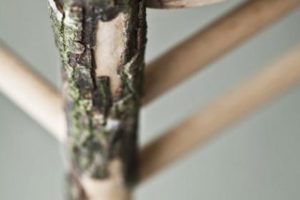 Ocean inspired Belly Love is a contemporary furniture piece that was born in modern furniture design shop in Paris, France. The nature lover and modern furniture designer Florence Jaffrain created this remarkably beautiful, innovative and feminine artwork, the contemporary sofa that looks like a gorgeous sea shell and has a unique shape of deep ocean animals, corals.
The modern furniture piece blends the functionality, new contemporary technologies, innovative materials and art of design. The contemporary sofa feels inviting to curl inside and fall into a magic ocean of dreams. The designer explained that her ideas are inspired by amazing, tender and fragile animals living on the deep ocean floor.
Contemporary furniture design and unique decorating ideas are inspired by the beautiful shape of yellow leather corals Sarcophyton Elegans which inhabit the Indian Ocean. Modern sofa features a frame made of special foam material, decorated with glow in the dark upholstery fabric, created by using new technology.
Contemporary sofa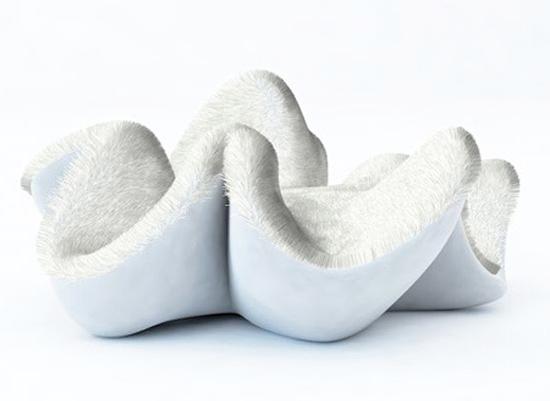 Glow in the dark upholstery fabric is beautiful and fascinating, but this contemporary furniture item has another pleasant surprise for those who want to feel like a beautiful pearl in the warm ocean water.
The unique sofa is upholstered with fabrics that contain aromatic capsules to allow to breath the ocean air and be impressed and delighted with mysterious glow and the fresh fragrance also.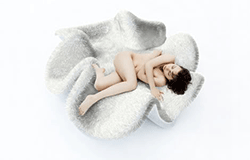 The pleasant aroma of essential oils flows from this modern furniture piece through the room, and the majestic glow in the dark affect, that looks similar to the blue glow of plankton under the ocean surface, creates sophisticated, elegant, impressive and amazing modern furniture piece.
Modern furniture design exhibition
Unique contemporary furniture piece has a special decorating fabric, which was developed by the School of Arts team in cooperation with Ensait, contemporary textile company that is located in Rube, France.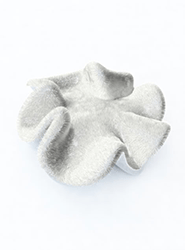 You can find out what ocean Belly Love looks like, touch this unusual modern furniture piece and enjoy the experience at the Preliminaries Exhibition held in Paris SLOTT Gallery, www. exquisedesign. com/ this winter. 12, rue du Château Landon 75010 Paris.
Unique chair masterpieces that interior designers present
Home decorating with custom made eco lamps
Contemporary furniture design inspiration
Deep ocean toadstools belong to the large group of leather corals. Some of these deep ocean animals are light brown, golden or white, the color that inspired Belly Love contemporary furniture design.
Toadstool coral can grow large on the deep ocean coral reef, and some of these ocean animals exceed several feet in a diameter. Toadstool likes the ocean depths and tend to be a very hardy corals. Their colors, intricate shapes and the ability to glow in the dark are great inspirations for contemporary furniture design.
Yellow coral, deep ocean animals
Sometimes they withdraw their tentacles and get a waxy look for up to a week or more. This is normal as these deep ocean animals periodically slough off a layer of glowing skin. Very extended periods of withdrawal can indicate that deep ocean animals are not happy with the environment.
Furniture design and decorating ideas inspired by nature
Creative design, including modern furniture design, is less thinking and more seeing. It is easy to find exciting interior decorating colors, furniture design ideas and shapes in nature.
Natural world and especially beautiful deep ocean animals, are great source of unique contemporary furniture design inspiration. Nature is the biggest influence on modern furniture design and eco style interior decorating ideas.
Modern furniture design
Glow in the dark fabric, unique furniture design, contemporary decorating ideas
Nature offers unique design ideas, interior decorating colors and beautiful decorating inspirations to create harmonious and interesting home design. Designers notice natural colors and ideas, and use them for contemporary furniture design or interior decorating of our homes.
Natural shapes and light decorating colors, inspired by nature, help redesign our living spaces applying harmonious color combinations to interior decorating and modern furniture design.
A bright color palette creates energetic, personal and balanced interior design, and light tones harmonize modern interiors blending comfort and appeal into beautiful living spaces. Natural neutral color schemes are perfect for home staging that creates bright, relaxing, visually more spacious, airy and attractive modern home interiors for selling homes fast.
Glow in the dark corals, modern furniture design inspiration
Deep ocean animals, contemporary design inspiration
We have to look around, notice and use natural colors palette to interior decorating, modern furniture design or home staging projects for creating harmonious decorating ideas and designs.
Modern design ideas
Interior design with lights that change room colors like chameleons
Home furniture design for comfortable life, as we understand it
Interior design of the year, the ideal car for busy women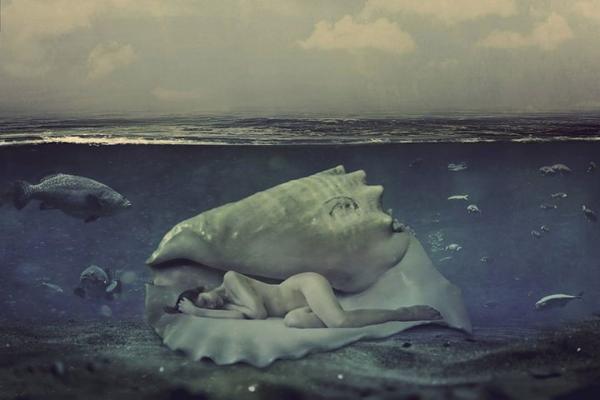 More from modern furniture

Weave furniture design blends traditional techniques and modern trends in decorating with handmade items. Using natural ropes and twines, you can...
and enjoy free articles sent to your inbox