Calla Lily Flowers Add Gracious Beauty to Landscaping Ideas and Yard Decorations

Decorating Ideas

Outdoor Living

Plants and Flowers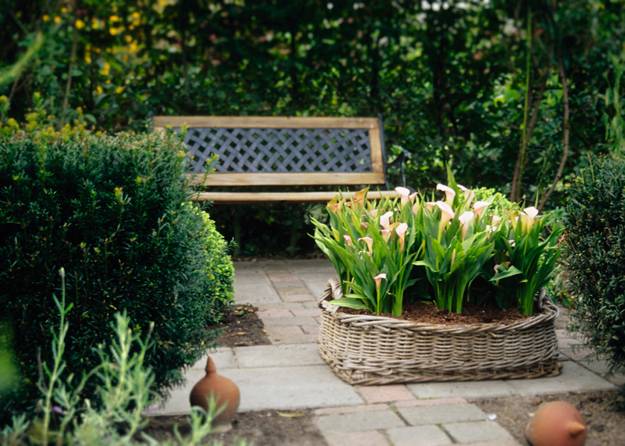 Flower bed with Calla Lilies, beautiful flowers and garden design ideas
plants for house and yard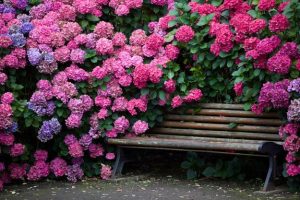 Calla Lilies are very popular and beautiful flowers for wedding bouquets and holiday decorations. Calla lilies are the symbols of grace and elegance. Their magnificent beauty can add gorgeous accents to landscaping ideas and create amazing yard decorations. Lushome collection of simple landscaping ideas show how Calla lilies can brighten up landscaping ideas.
Calla Lily is one of the most beautiful flowers with a unique form and texture. Calla lilies come in a wide array of colors, including shades of creamy white, green, pink, purple, yellow and orange color. Bright and spectacular white flowers add fantastic accents and yard decorations to green landscaping ideas, create pretty flower bed borders and beautify garden design.
Callas are known as arum lily, trumpet lily, Pig Lily or Miniature Calla Lily. Calla lilies are native to Southern Africa. Calla lilies are easy to grow and are generally grown from a bulb or rhizome. Calla Lily flowers do not survive cold winter, but these beautiful flowers are excellent  house plants. These striking flowers are versatile, they make elegant yard decorations and are great for home interiors.
155 fabulous inspirations for beautiful garden design and yard landscaping
Yard landscaping and yard decorations with calla lily flowers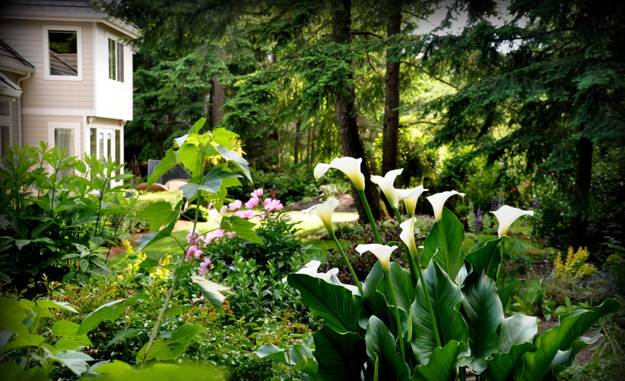 Call lilies are wonderful choices for formal garden design or informal yard landscaping ideas. These beautiful flowers look fantastic on beds, borders, in bouquets and flower arrangements. Calla Lily flowers create elegant and charming yard decorations in baskets, wooden boxes, plastic or metal containers and terracotta pots.
Calla Lilies can be combined with all other flowers, and create beautiful flower arrangements with blooming flowers in various colors. Calla Lilies convey a wealth of meaning and their name means Art in Asia.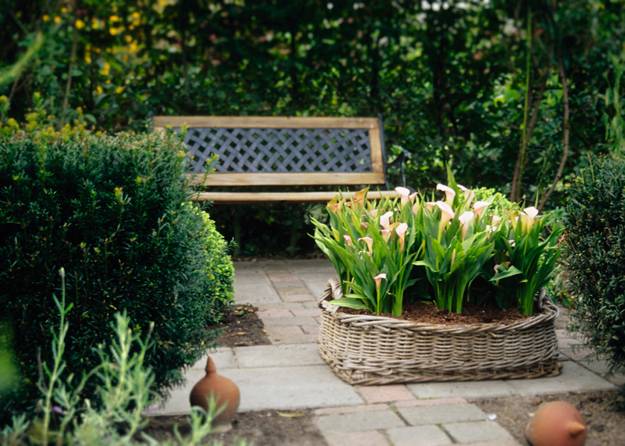 Calla Lily flowers can be used for various yard landscaping ideas in warm and cool areas. Garden design with these beautiful flowers is spectacular, simple and very attractive, although it is required to save these plants in a warm place for winter. Taking the rhizomes after the first frost, cleaning the bulbs, drying them in direct sun for a few days and storing in a dry location that remain between 50 and 60 degrees F will enure beautiful blooming next season.
15 spectacular yard landscaping ideas and flower beds with paver borders
Invisible flower bed borders for natural and beautiful garden design
Planting the calla lily bulbs in spring after the soil has warmed and all danger of frost has passed, fertilizing monthly, and keeping the flowers well watered are all you need for your beautiful garden design with these spring and summer blooming flowers.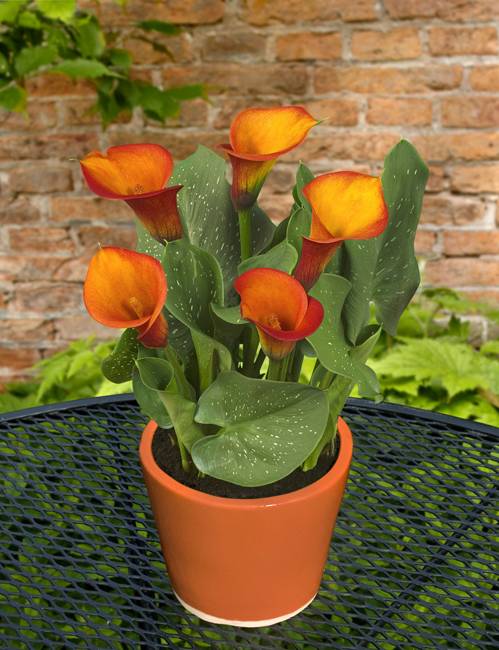 Calla Lilies are loved for their elegance, grace and simple beauty. These beautiful flowers are an asset to any garden design. They create amazing yard decorations and accentuate landscaping ideas.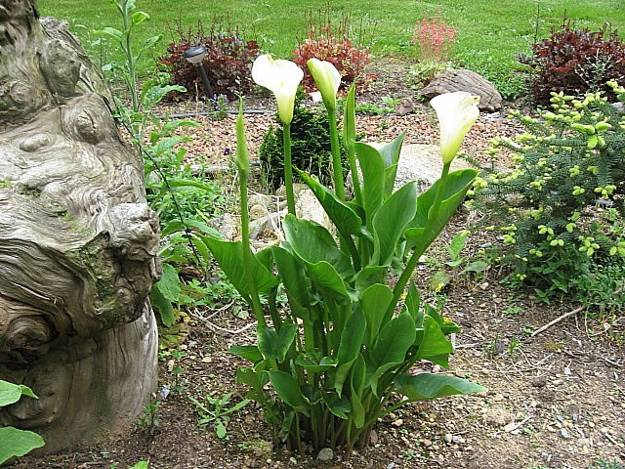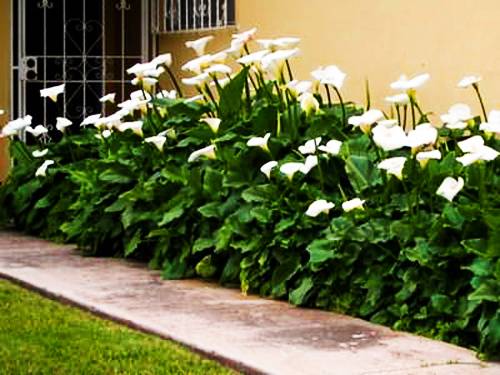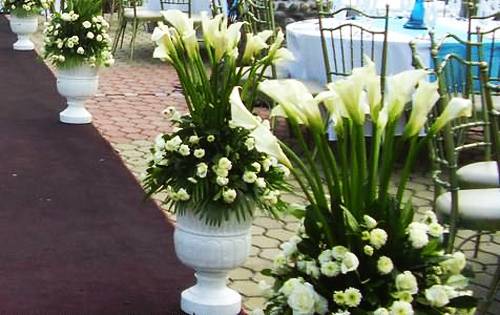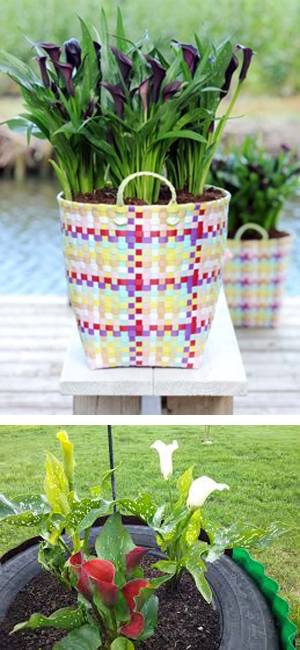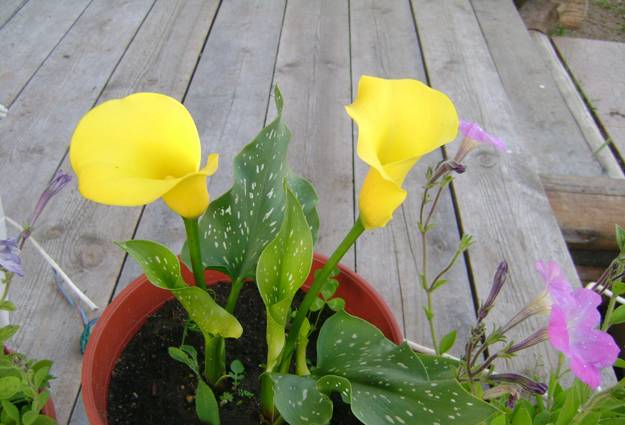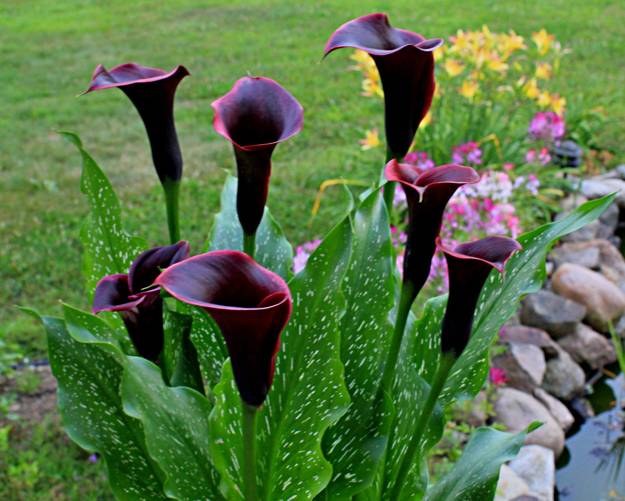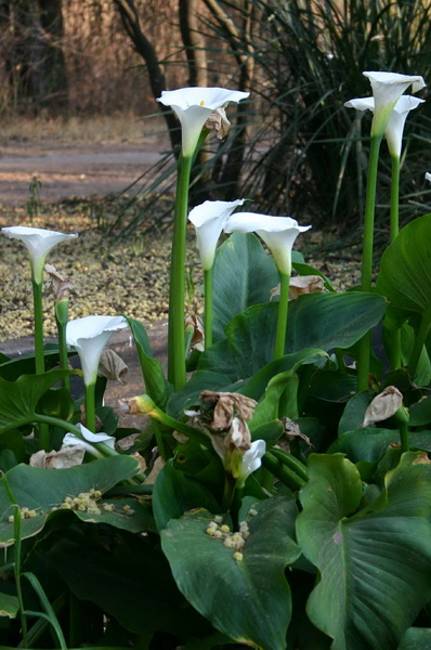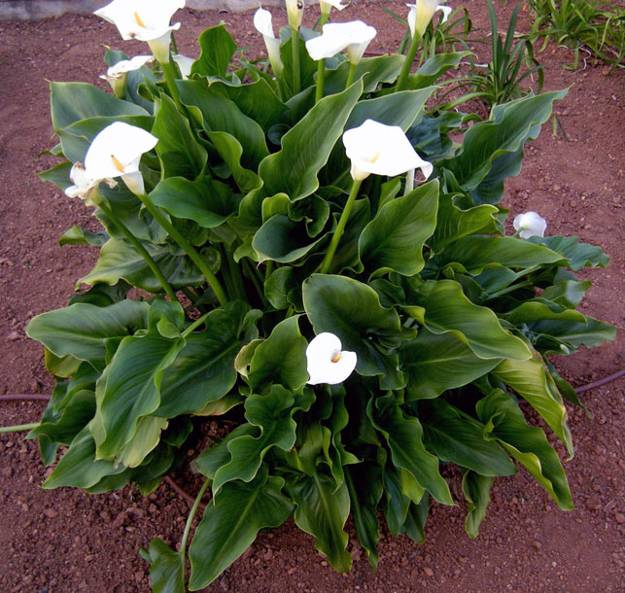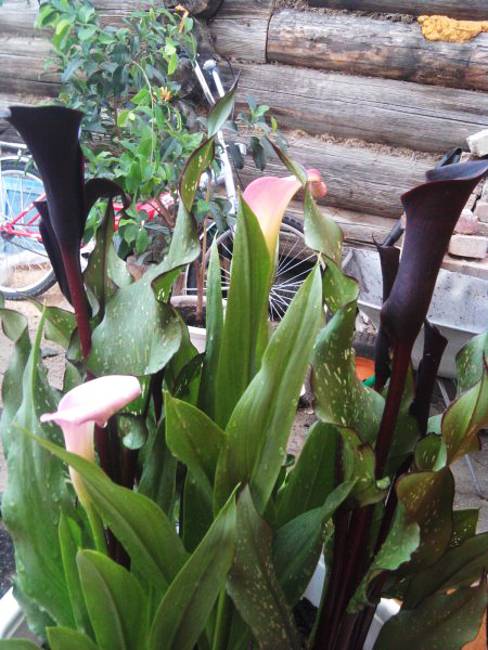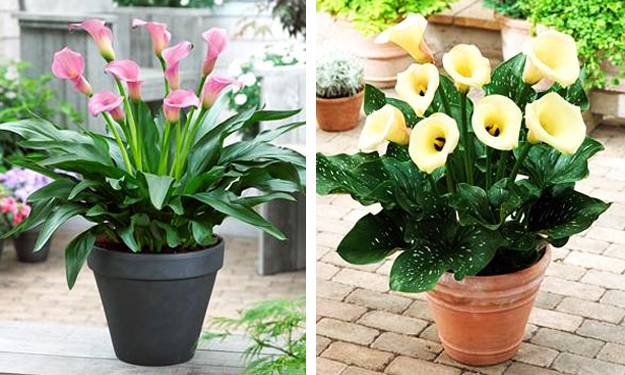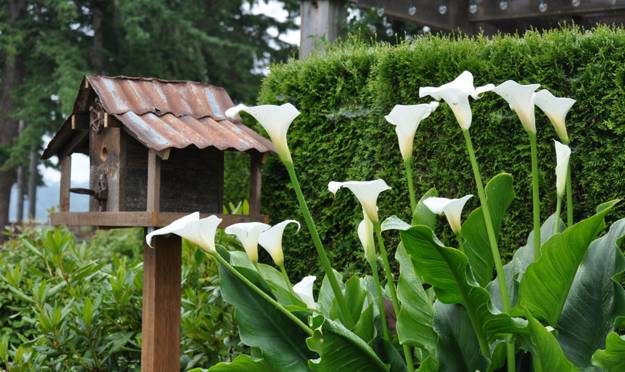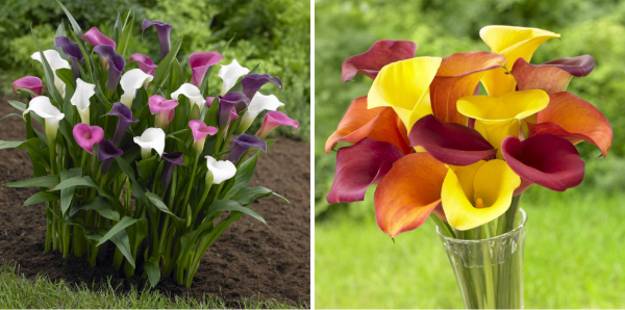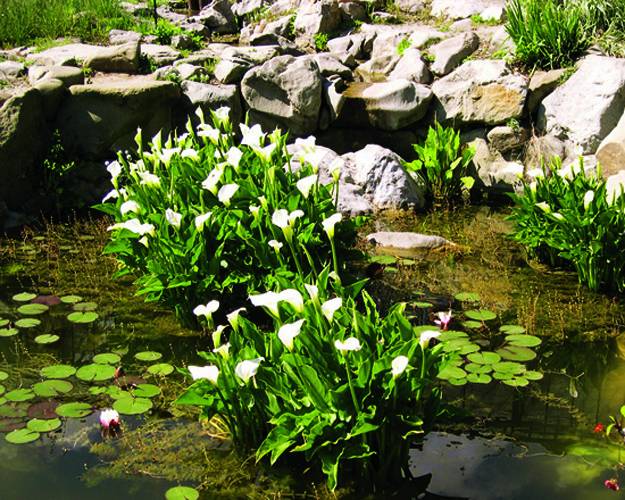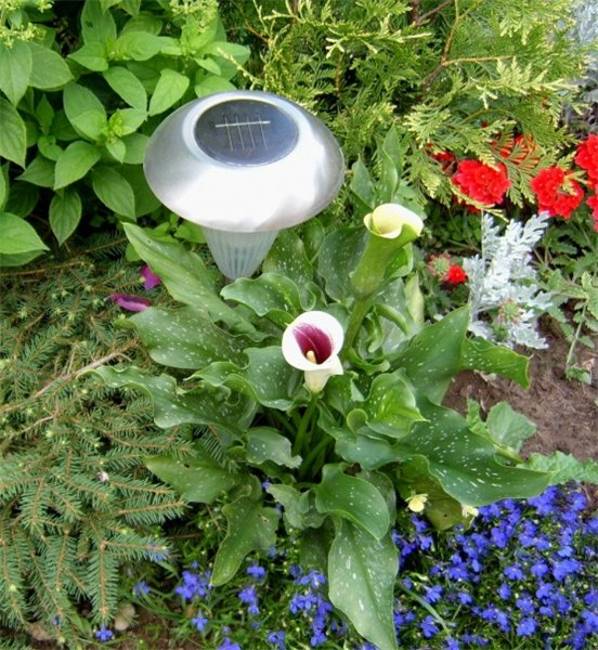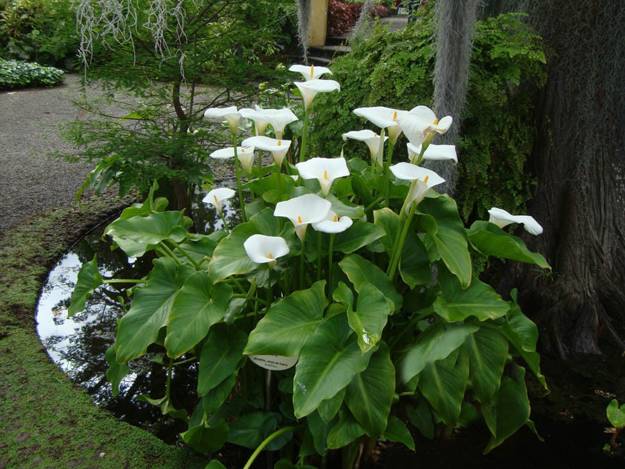 More from yard decorations

Colorful handmade birdhouse designs look beautiful on green branches and garden posts. Creative painting ideas turn wooden birdhouses into bright yard...
and enjoy free articles sent to your inbox