22 Beautiful Wooden Garden Designs to Personalize Backyard Landscaping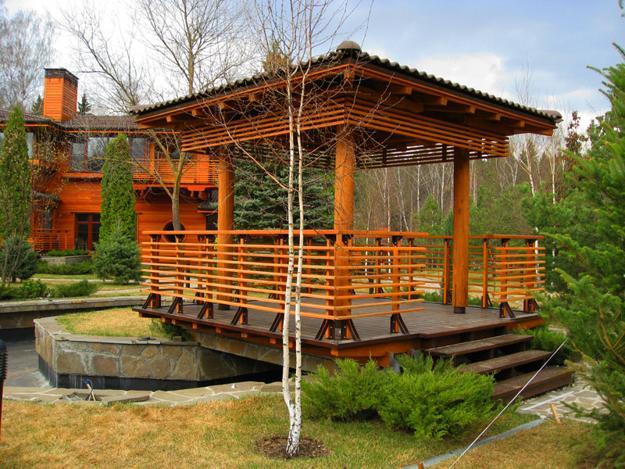 Belvedere with a nice panoramic view
Wooden roofed garden structures are beautiful and strong, suitable for any climate. Pergolas, gazebos and arbors are traditional garden designs which are versatile, perfect for any garden style, practical and very attractive. Lushome shares a collection of built with wood garden structures to provide inspirations for DIY roofed designs for creating elegant outdoor rooms.
Traditional and new, vintage and contemporary garden structures built of wood are wonderful additions to outdoor living spaces. They bring ultimate comfort into homes and create chic outdoor rooms, perfect for dining, napping, working or entertaining in style.
There are traditional garden structures, like pergolas, arbors and gazebo designs, can be enriched with new design ideas ideas to personalize outdoor living spaces and creating spectacular centerpieces of backyard landscaping. Wooden garden structures can be complimented with natural stone and brick, concrete and artificial materials, fabric canopies and curtains made with outdoor fabrics.
15 outdoor shower designs, modern backyard ideas
30 tree perch and look out deck ideas adding fun DIY structures to backyard landscaping
Traditional wooden garden designs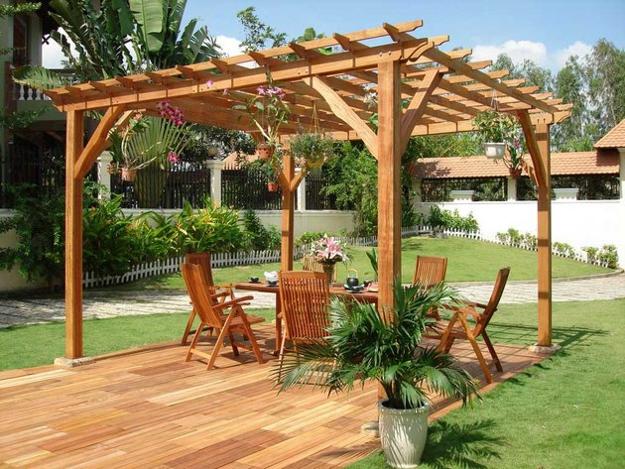 Pergolas are traditional garden designs in Mediterranean style. Pergolas are built against the house to provide a nice patio area for smooth transition from the home interiors to garden. Modern pergolas, which can be free standing, are garden designs built of wood. Pergolas do not have solid roofs. These garden designs provide just partial protection from the sun and give attractive supports for climbing plants that create natural shade.
Pergolas are gorgeous garden designs, looking especially spectacular with vines and climbing plants that create privacy and surround the patio area with lush foliage, beautiful flowers and pleasant aromas.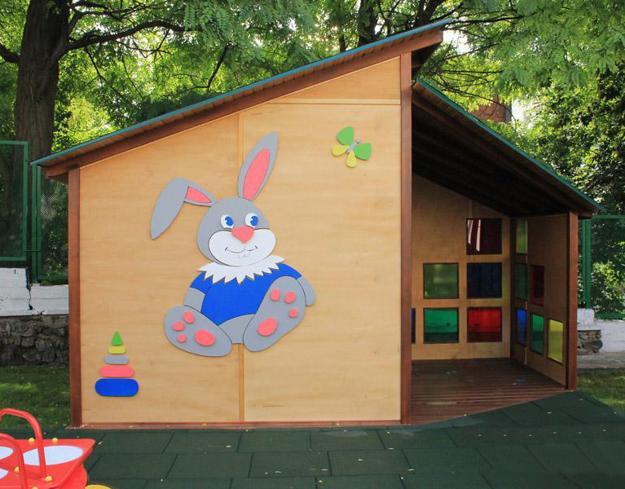 Wooden gazebo designs are free standing structures with a solid roof and sides. Wooden gazebos create beautiful centerpieces for backyard landscaping and provide cozy places with attractive views of a garden, a pond or natural surroundings. Gazebo designs feature square, rectangular, hexagonal or octagonal shapes and can be decorated with lattice-work sides to support climbing plants and built-in benches or wooden boxes for flowering plants.
25 sunshades and patio ideas turning backyard designs into summer resorts
22 cool backyard ideas, light sun shelters and roofed structures
Summer house designs look like small homes with windows and doors. Summer houses can have electricity and water supply. Summer houses make great places for rest. and can be used as art studios, home offices and kids playhouses.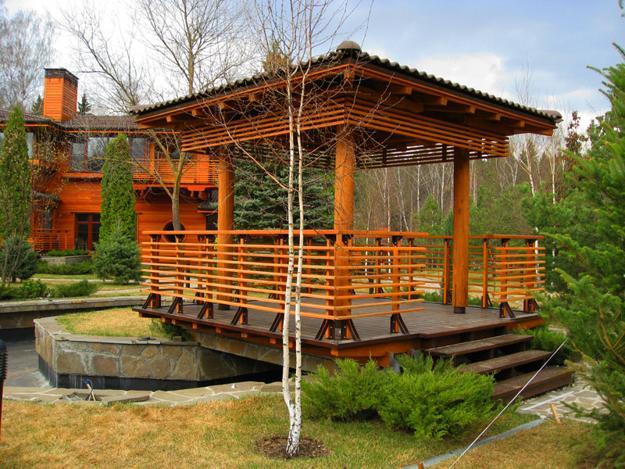 Arbors are arched wooden structures designed to accentuate beautiful gardens with climbing plants, vines and flowers. Built from wood, arbors connect different areas in the garden and make wonderful outdoor decorations that harmonize backyard landscaping.
22 beautiful pergolas and gazebo designs improving backyard landscaping
22 beautiful metal gazebo and wooden gazebo designs
Victorian arbor designs with a traditional love seat have high back and covered arch. Flowering plants, vine and climbing plants add a unique romantic feel to these wooden garden designs. Bowers are arbors in shady enclosures created with latticed sides and backs providing privacy with vines and climbing flowers.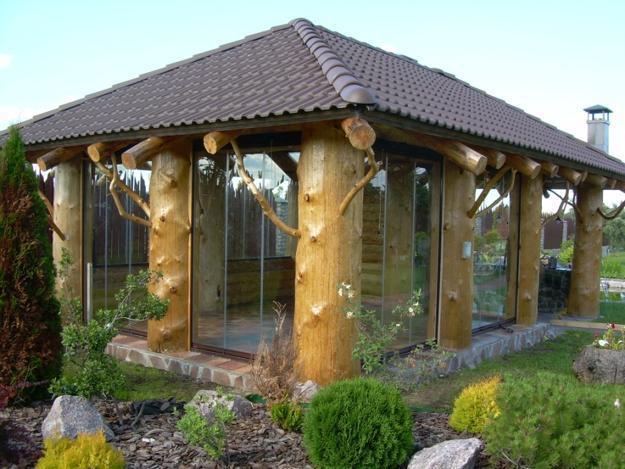 Stone and wood outdoor structures
Alcove is a shady retreat or niche in a garden wall. Rotunda is a round building or outdoor room having a circular layout plan and a domed roof. These garden structures are built of wood and stone. Orangery is a brick or wood structure with a glass roof and windows on sides. Pavilions are large decorative garden structures, like bandstands. Greenhouses and glasshouses have transparent walls and roof designs. Beautiful traditional greenhouses with low brick walls and wooden framed glass look spectacular, and can have artificial lighting and heating.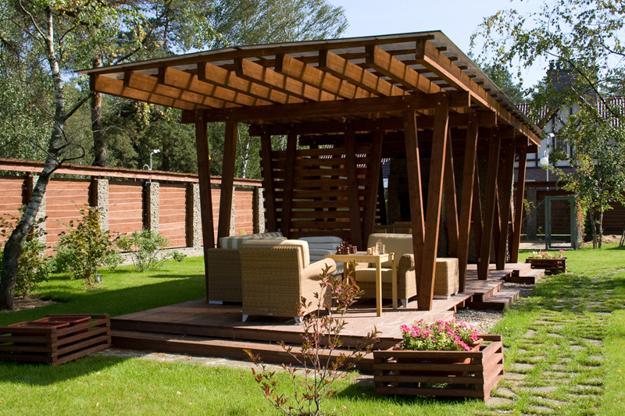 Modern garden designs built with wood include kids playhouses, tree houses and porches. Varandas, roofed galleries along the side of a house, and Hawaiian lanai are wooden structure built onto the side of a house and used as an additional living areas. Loggias and terraces create open living spaces within a building. These outdoor rooms are great additions to apartments and modern house designs.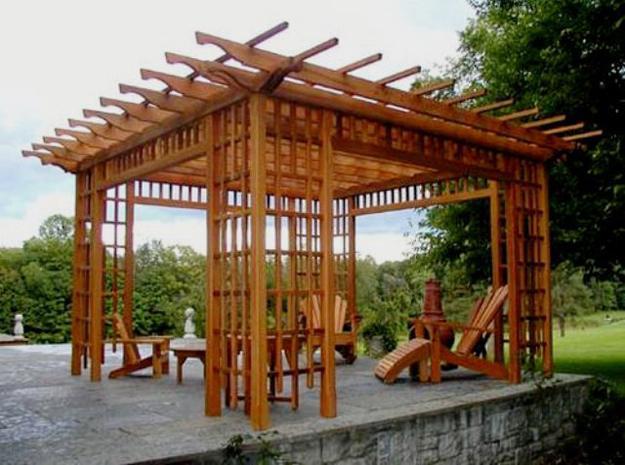 Modern garden designs
Cabanas and tents that serve as a private space on a beach can be built in a backyard and used as a pool house providing storage, shade and changing facilities. Belvedere is a beautiful pavilion in Italian. It can be a large gazebo built on high ground, providing a nice view of a garden.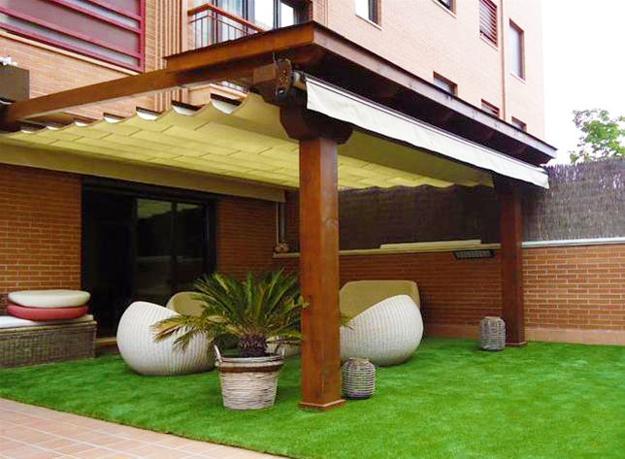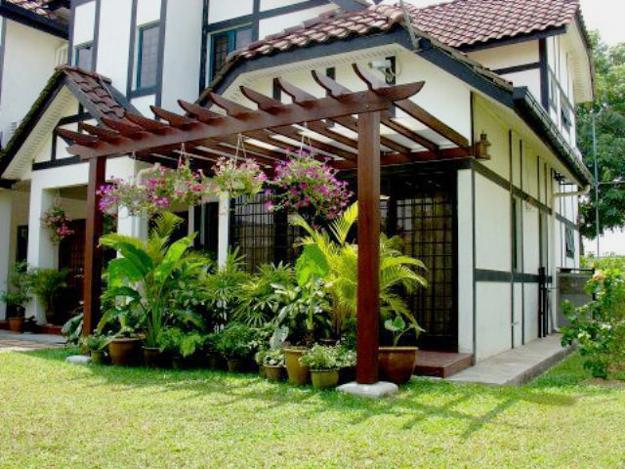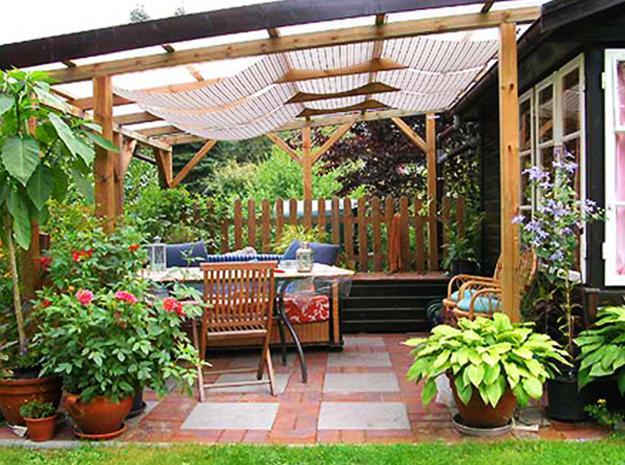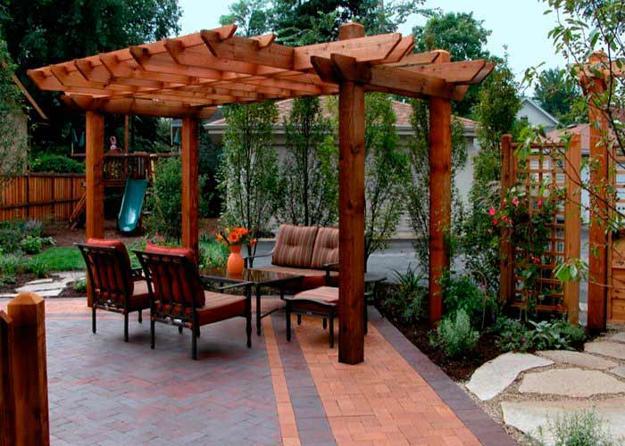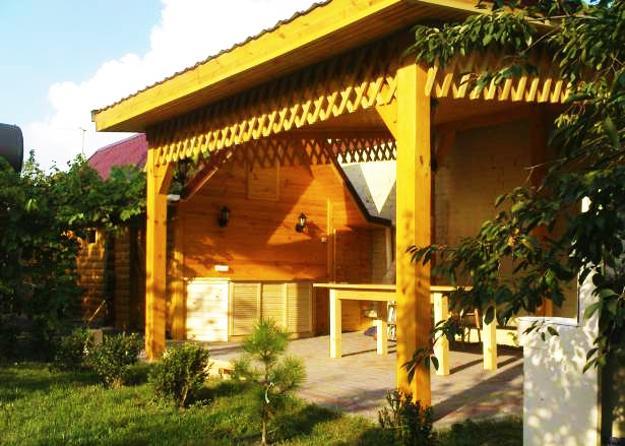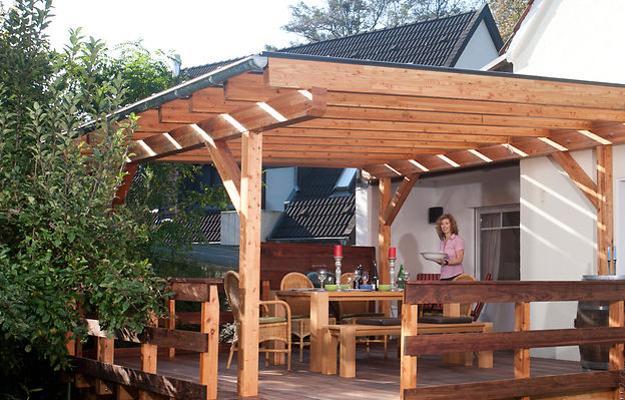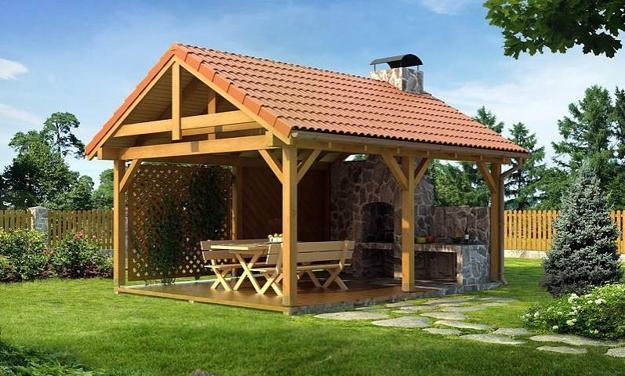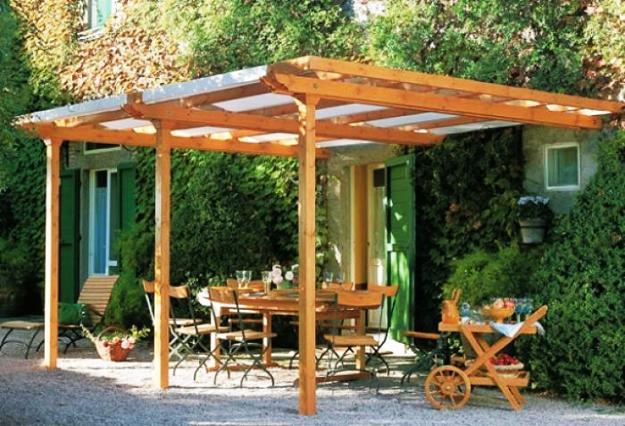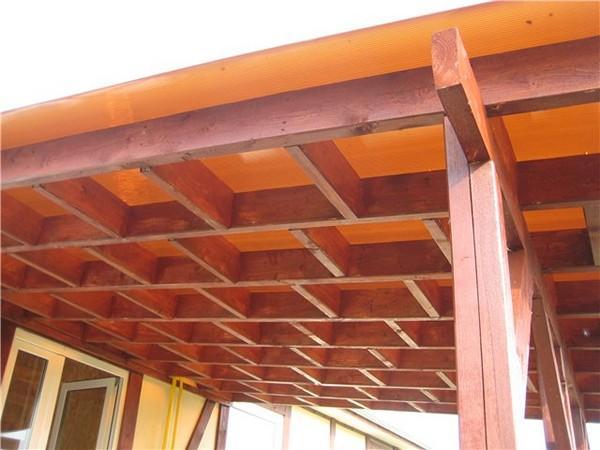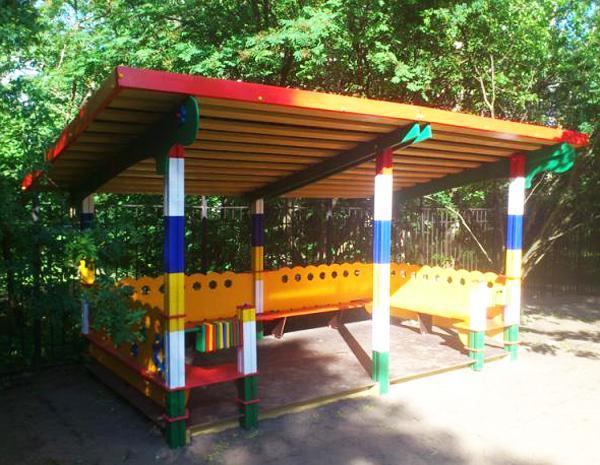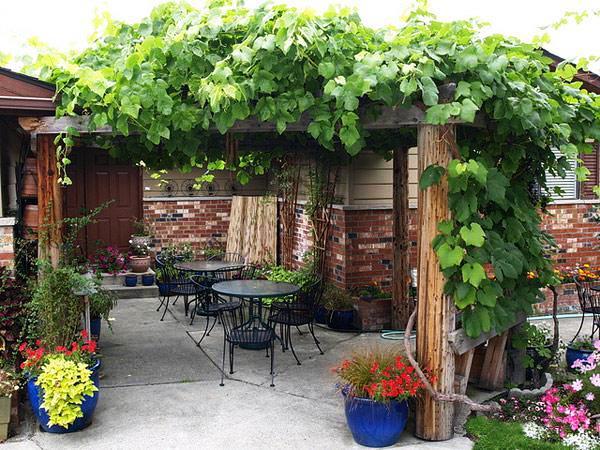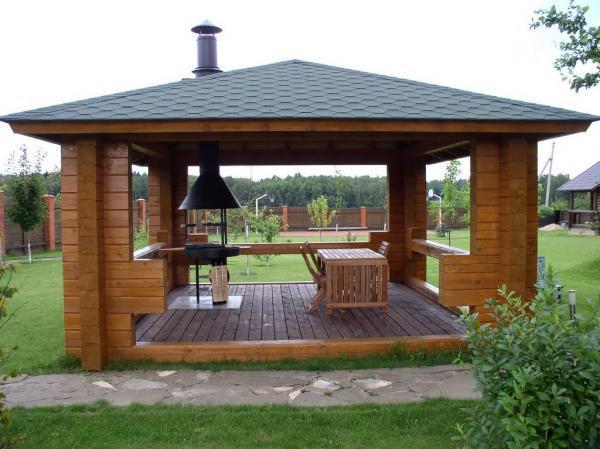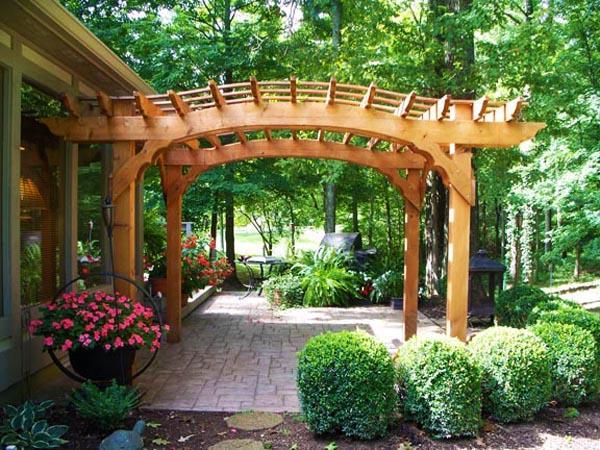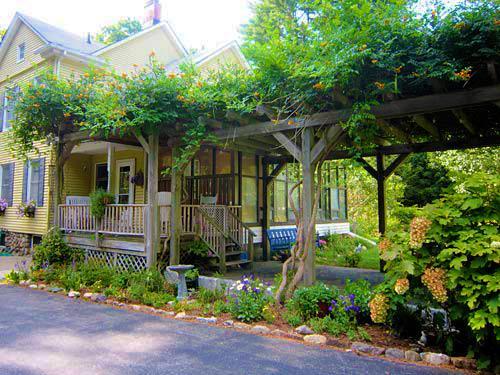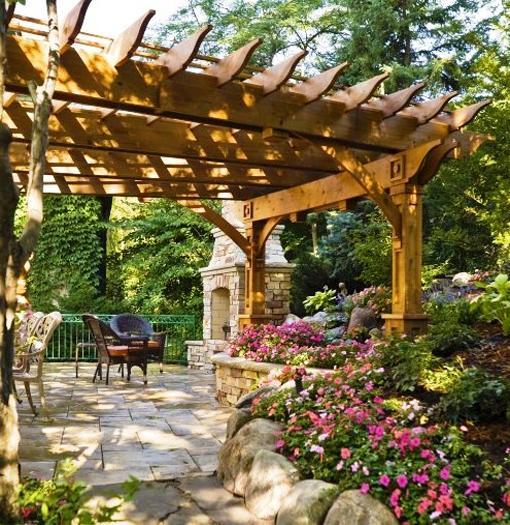 More from decorating design

Colorful handmade birdhouse designs look beautiful on green branches and garden posts. Creative painting ideas turn wooden birdhouses into bright yard...