Space Saving Cat Hammock from Cat Crib, Great DIY Pet Design Idea

Pet Design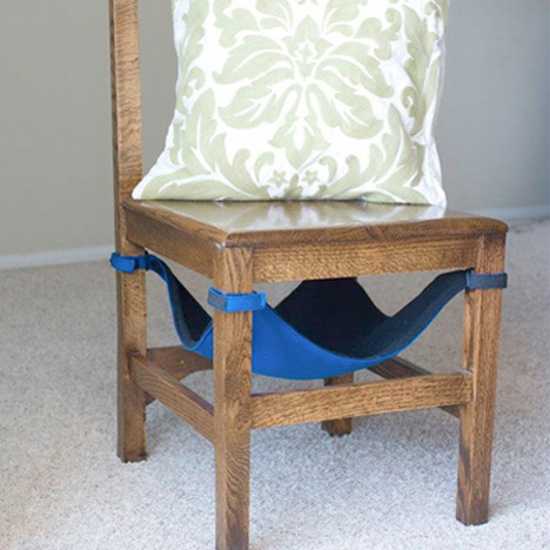 Cat bed for small spaces, creative design idea for pets
pet furniture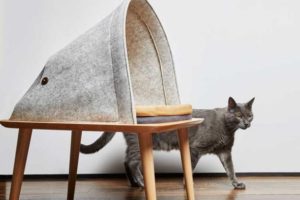 Cat hammock is an item for your pets that adds lots of fun to their life. Space saving cat hammock is an excellent ideas for small apartments and homes. It provide a nice, cozy and quiet place for your cat without taking much valuable floor space in a small room.
The cat hammock from Cat Crib, www.catcrib.com/ is light and portable. And if you think that pet furniture you buy makes your living room cluttered, cleaning around your pet furniture pieces is difficult and furniture designs are limited, then this cat hammock is perfect for your home.
The patent pending cat hammock  from Cat Crib or use this design as your inspiration and make a similar cat hammock for your home, eliminating the clutter while keeping your furry family member happy.
Space saving cat bed suspended under room furniture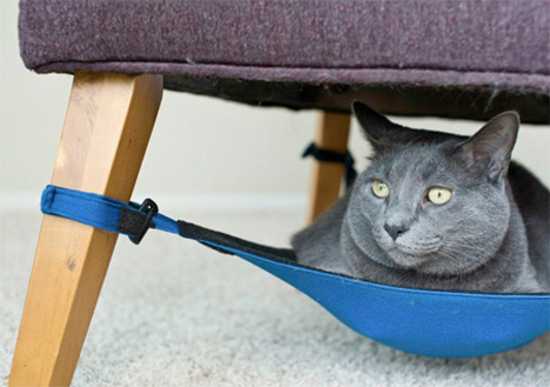 Cat Crib looks so comfortable that may help cat owners reclaim their room furniture by giving cats very special places to sleep.
The Cat Crib is a small cloth hammock that attaches to chair or table legs. This creative and well designed cat bed is suspended beneath the seat or a table top, creating a napping spot for a cat that feels secure and relaxing.
Modern cat furniture, playful per furniture design
Modern cat furniture design for function and attraction
Cat tree design ideas, simple DIY cat furniture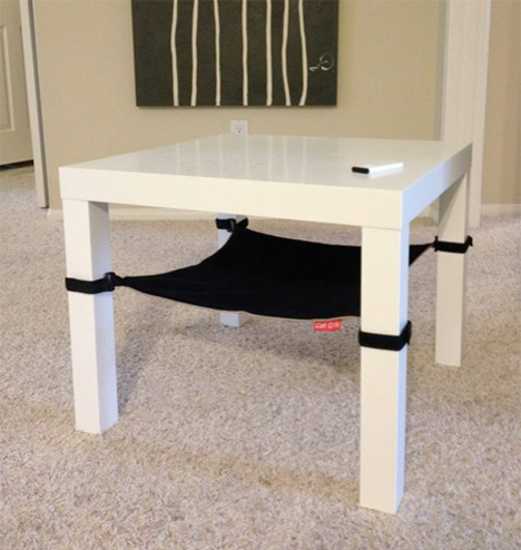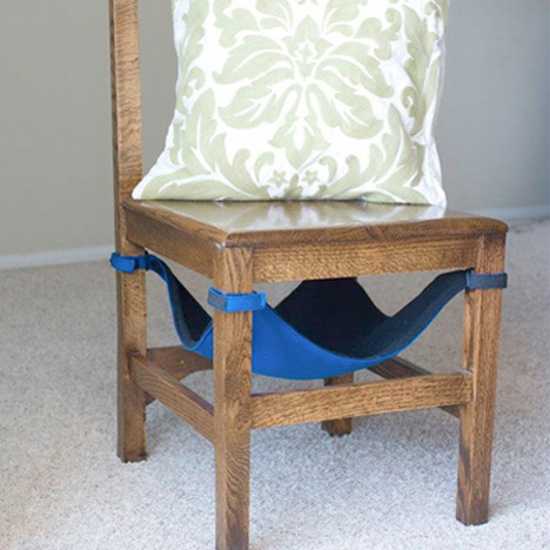 It is possible to find enough space for a small bedroom even in a tiny apartment or home. Here are smart...
and enjoy free articles sent to your inbox