25 Ideas Recycling Furniture for DIY Kids Play Kitchen Designs
Decorating Ideas

Fun Rooms

Furniture Accessories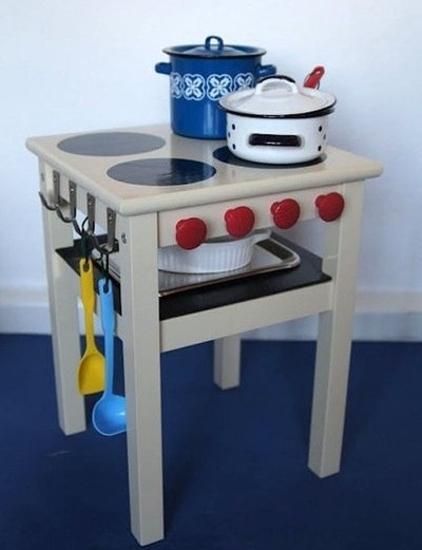 kids playroom ideas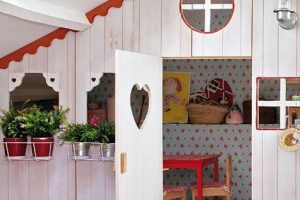 DIY kid play kitchen designs give children their own grown up spaces, designed and decorated especially for young cooks. Recycling old furniture pieces for a play kitchen or transforming inexpensive new cabinets, tables and chairs into creative kids play kitchen designs are wonderful way to delight your children and save money on kids playroom ideas.
Here is a collection of handmade play kitchen designs showing creative ways to give old furniture items a second chance. These DIY kids play kitchens look bright and inviting, designed with loves and decorated in unique styles. Recycling furniture and building kids play kitchens is fun. It is a great DIY project that saves money, show talents and help the environment.
Children play kitchens are fabulous toys, developing imagination, creativity and allowing playing actively. A play kitchen is a toy that your kid will be responsible for. It teaches kids to take care, keep clean and in order their things. Kids play kitchens are wonderful toys that playfully encourage children to be responsible and organized.
Kids furniture idea, kids activity table design for animals lovers
20 kids room decorating ideas, kids furniture to revamp
Handmade kids play kitchen designs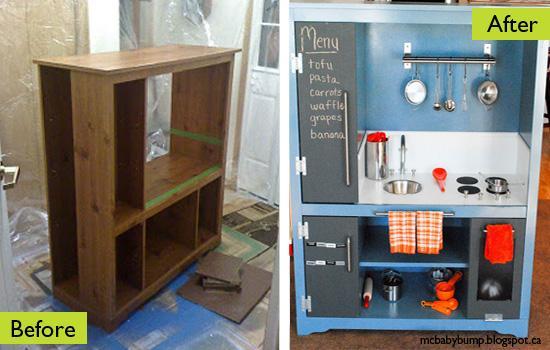 These beautiful handmade play kitchens are created by loving parents for their children to bring more fun into their life while making sure that their children understands how to live, work and play in social settings. Play kitchen designs are attractive and important toys that teach life skills that each child requires.
When you recycle or build a play kitchen for little kids, it is better to use chalkboard paint for painting a apart of the cabinet surface, so you can add pictures demonstrating how to organize pots and dishes and create a nice surface for kids drawings. It is a great addition to your small kids play kitchen, especially if the children are unable to read and can only draw pictures.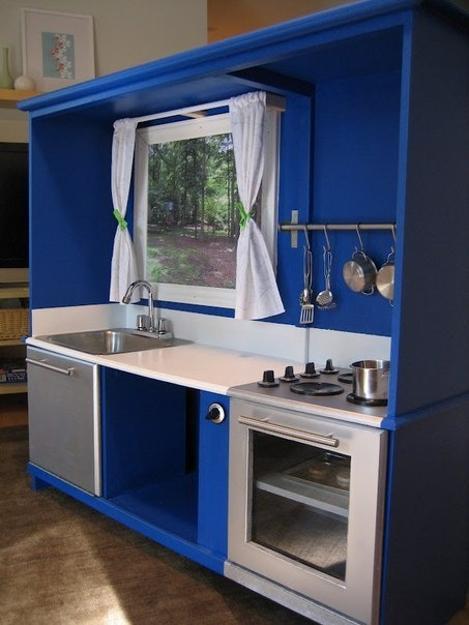 Play kitchens are versatile toys, suitable for girls and boys. A play kitchen design will help to develop and improve cognitive skills, keep children active and make kids more creative, resourceful and caring. Beautiful DIY play kitchens can be created recycling old furniture pieces and new cheap cabinets, tables and chairs, helping design more spacious and organized rooms.
Wigwam tents blending kids playroom ideas into cozy children bedroom decorating
22 kids tent ideas for children bedroom designs and playful backyard decorating
There are many benefits of DIY play kitchen designs. Recycling furniture saves money on kids room decorating and helps the environment. It brings more fun and adds a personalized design to kids playroom ideas, creating gorgeous play areas designed especially for children.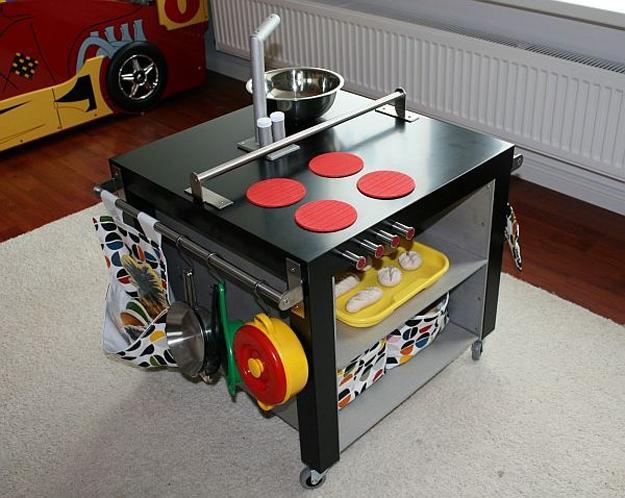 Parents can demonstrate their talents while designing and building small kids play kitchens. Then they will enjoy watching their happy kids and have fun sharing wonderful time while playing with their children. The most important thing is the fact that kids playroom kitchen designs make children feel so special.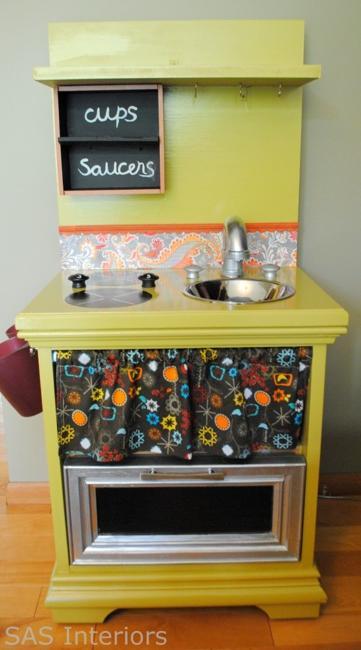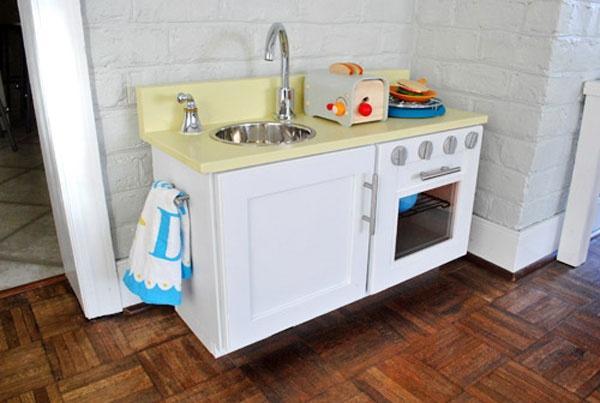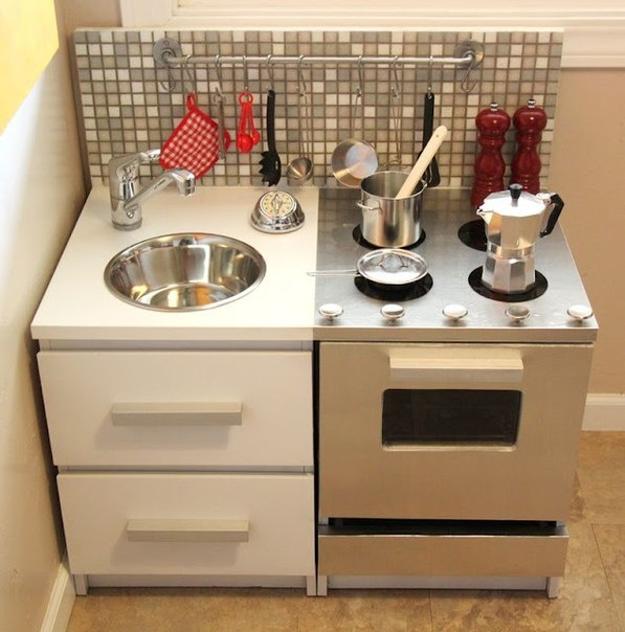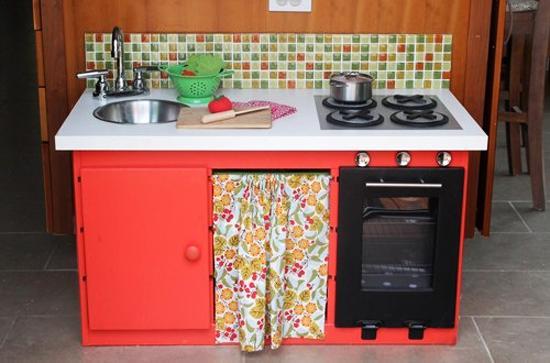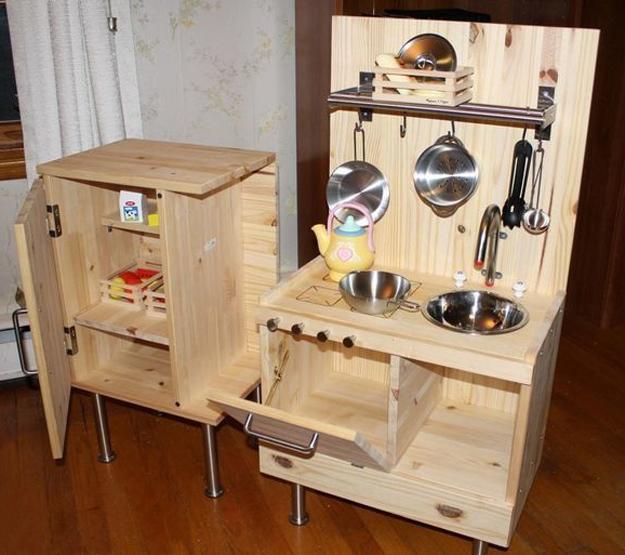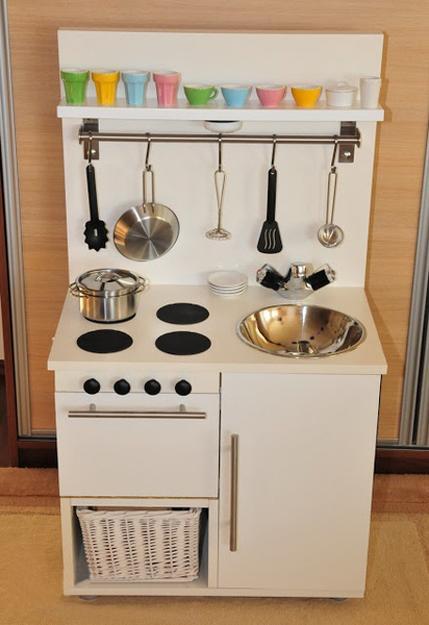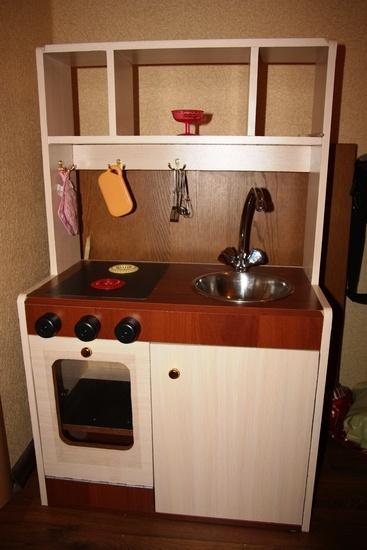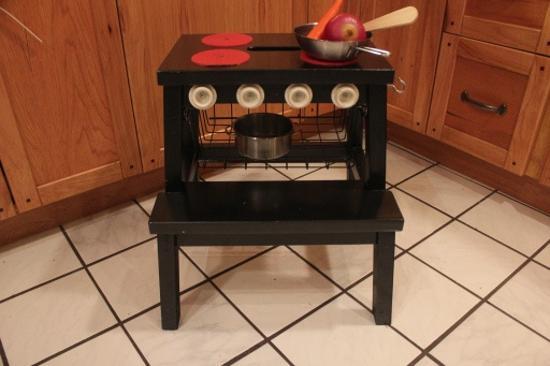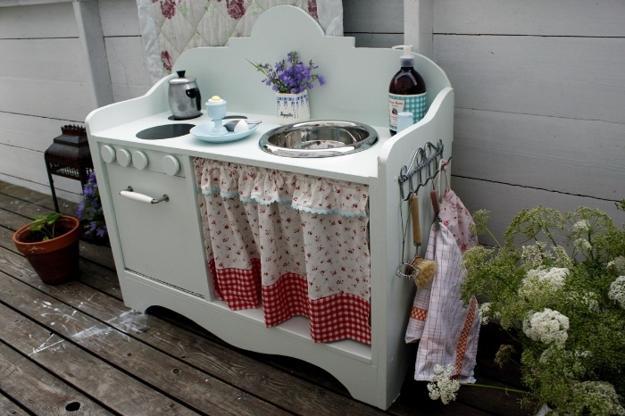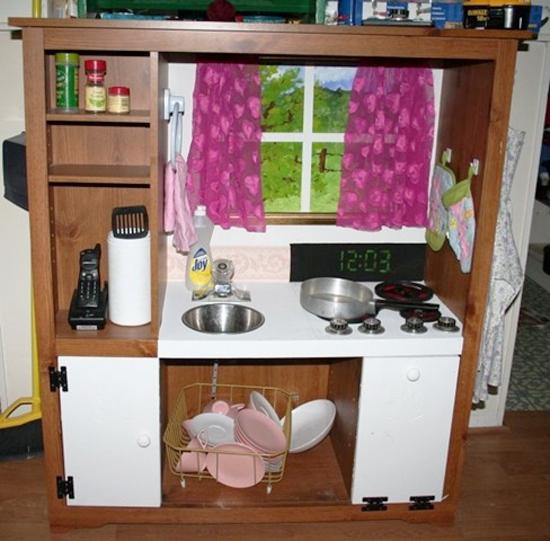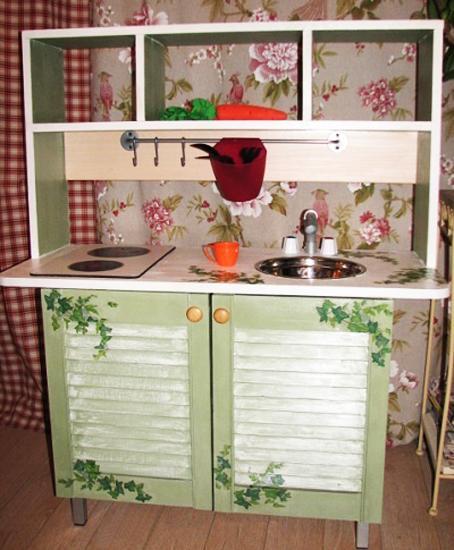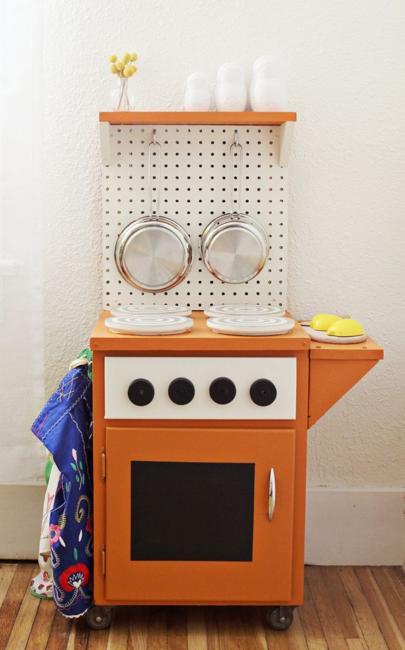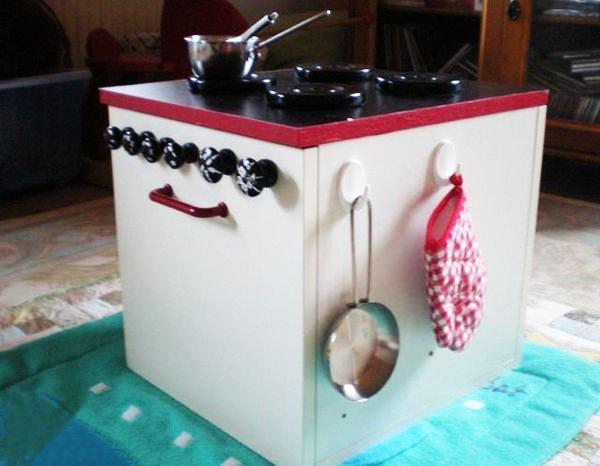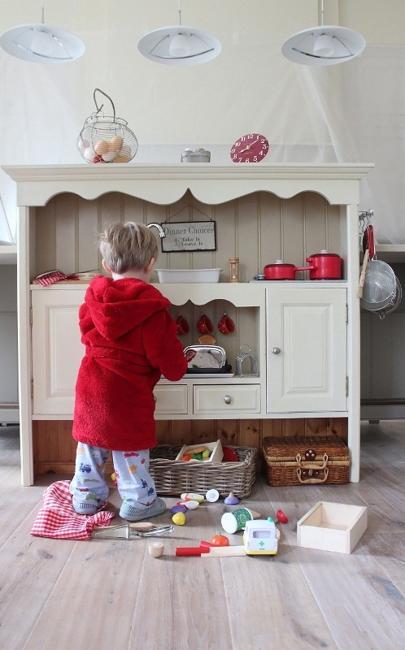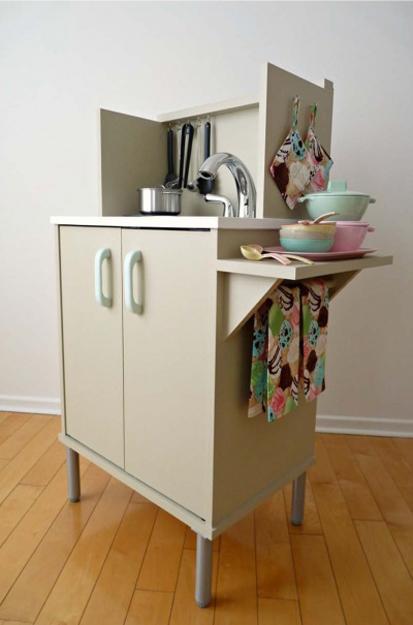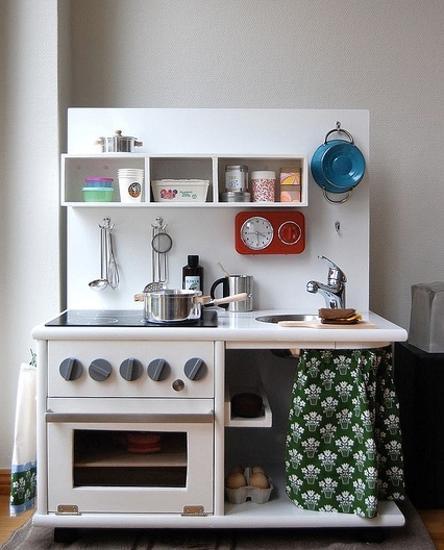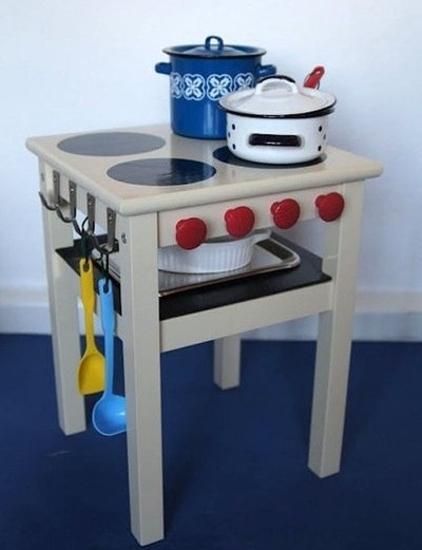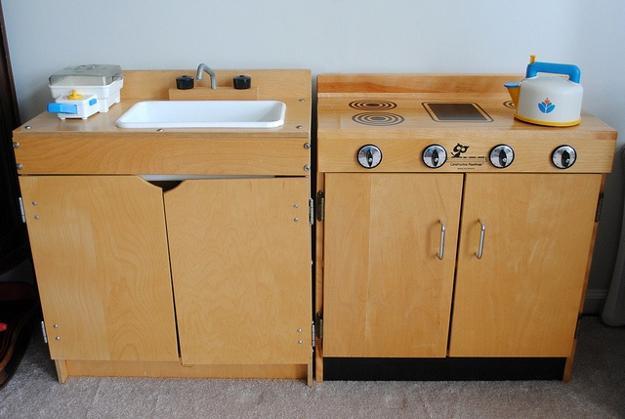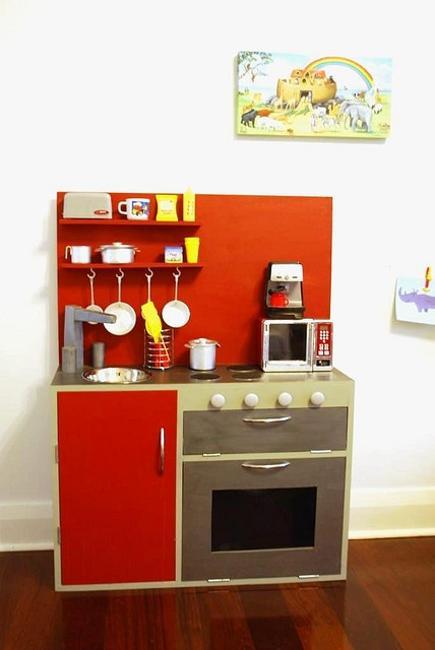 More from reuse and recycle

Recycling is a creative, Green, modern way to create something new, exciting, original, stylish for your home interiors. Do-It-Yourself projects are...
and enjoy free articles sent to your inbox