Wigwam Tents Blending Kids Playroom Ideas into Cozy Children Bedroom Decorating

Decorating Ideas

Fun Rooms

Furniture Accessories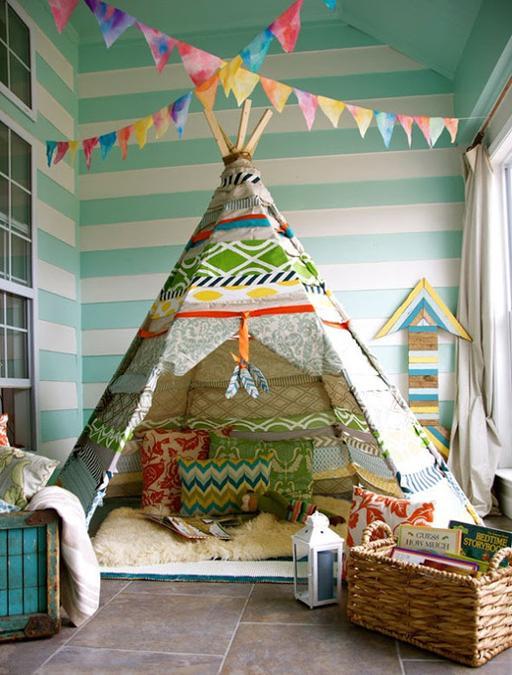 Colorful wigwam, bright kids playroom ideas
kids playroom ideas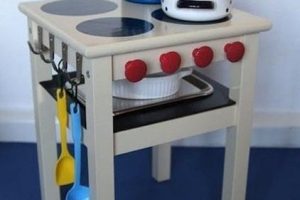 Wigwams are wonderful kids toys and interior decorating accessories that bring kids playroom ideas into children bedroom decorating and create beautiful, personal and cozy places for kids. A wigwam is great for interior decorating and your backyard, offering a pretty nook to play or rest.
A wigwam brings an interesting interior decorating theme and a unique shape into children bedroom designs and creates a stunning decoration for your backyard, while offering a wonderful personal place, a little private world for a child.
Most wigwam designs are easy to assemble, and can be a nice DIY project for adding these great kids toys to your backyard or children bedroom decorating ideas. A wigwam is a small playroom or a playhouse that kids love. It can be made comfortable and welcoming with large cushions and colorful flags, attractive curtains and flower designs or traditional Native Indian patterns and ornaments, creating romantic or adventurous themes.
Small wigwams for children bedroom designs and backyard decorating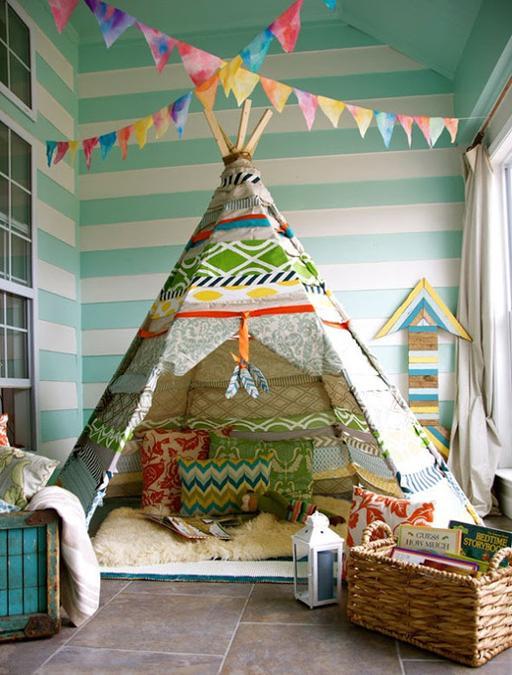 A wigwam is an iconic structure that adds interest and character to children bedroom decorating ideas and make your backyard design more comfortable and playful. A wigwam is a portable structure which allows to move it from children bedroom to backyard or around the house easily and quickly, creating unusual rooms and outdoor living spaces inspired by original tents used by Native American tribes.
The construction of a wigwam for children bedroom decorating
The wigwam is a domed, round shelter that has been used by Native American cultures to create protected from cold, rain and wind temporary homes. Simple DIY wigwam structures for children bedroom decorating or backyard playground design can be created with three or four wooden sticks, rope or ribbons and fabric. The construction of a wigwam is not difficult, but it needs to be strong enough for kids to play.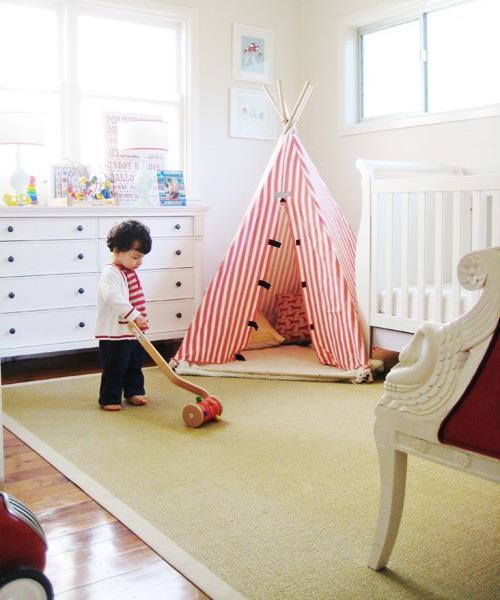 Modern ideas for home decorating with wigwams
22 kids tent ideas for children bedroom designs and playful backyard decorating
20 DIY outdoor curtains, sunshades and canopy designs for summer decorating
21 simple bedroom designs saying no to traditional beds
Kids wigwams give colorful, functional and enjoyable feel to modern children bedroom decorating. Kids wigwams look beautiful and inviting indoor and outdoor. Kids wigwams can be used in a variety of interesting, traditional and innovative ways, depending on the weather conditions.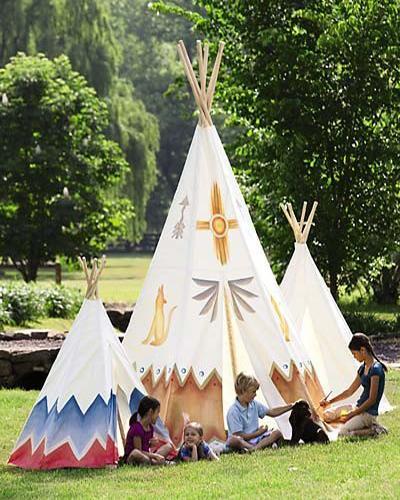 Wigwams make wonderful gifts, large and beautiful kids toys and home decorations, define and enhance interior decorating themes, create beautiful canopies over kids beds or small armchairs and offer lovely places for reading books or having a nap, and provide great playhouses and lovely sunshades when used for backyard decorating.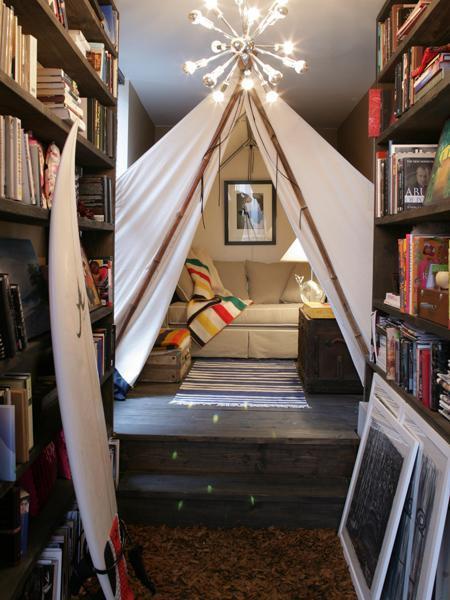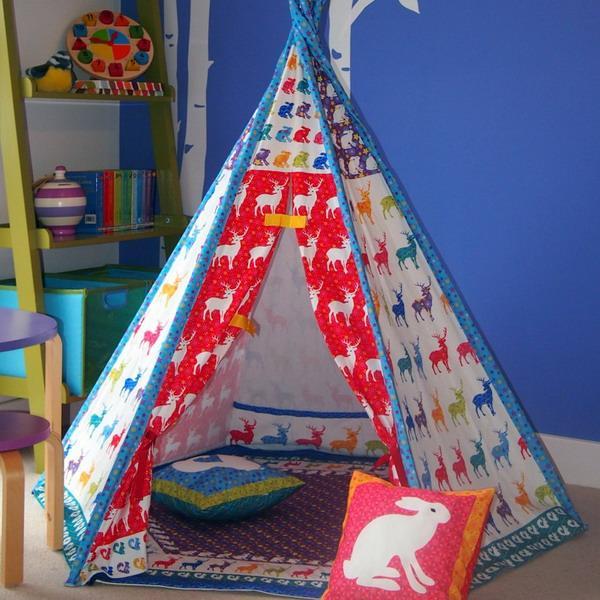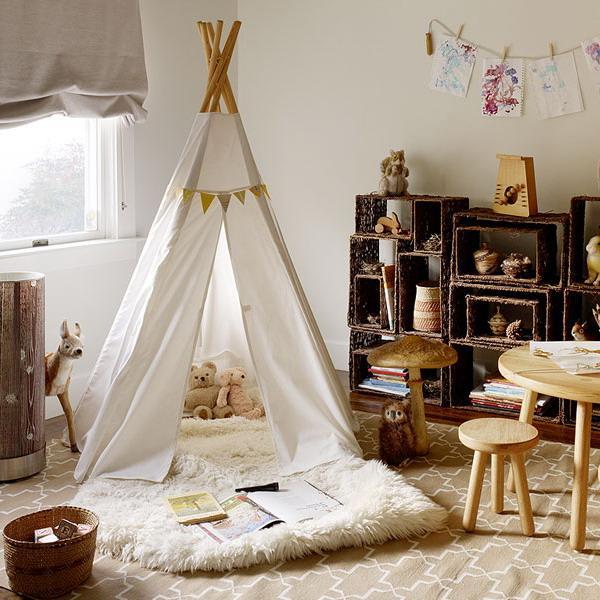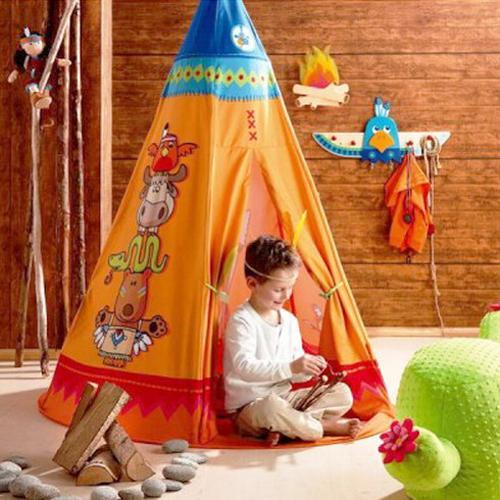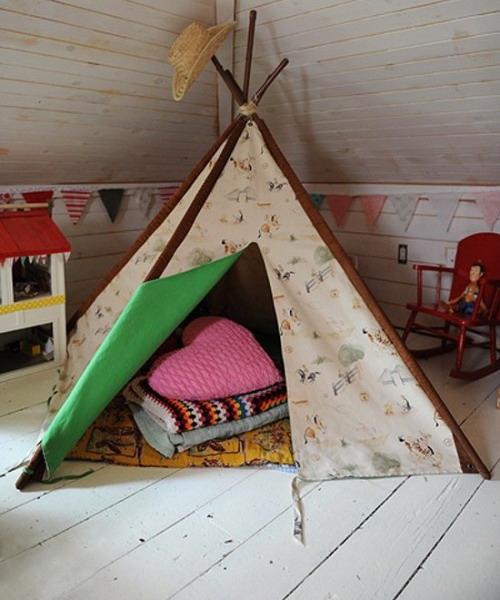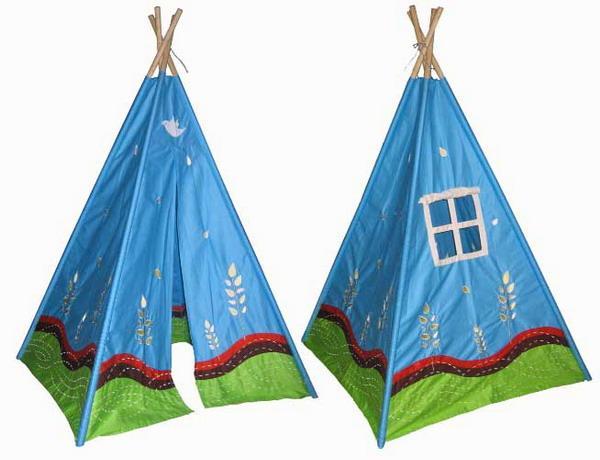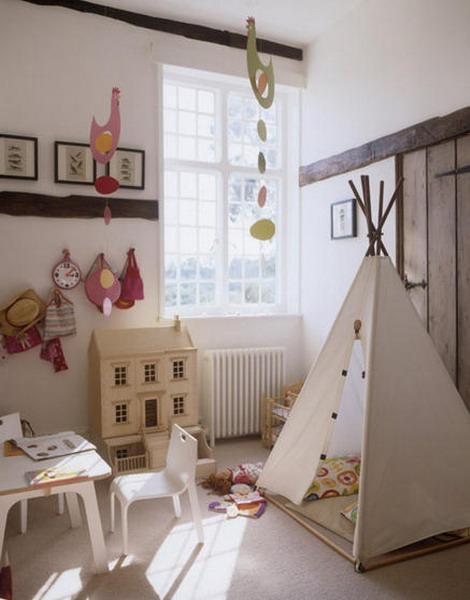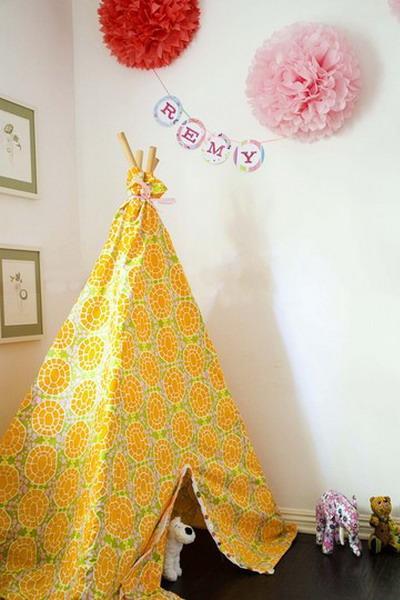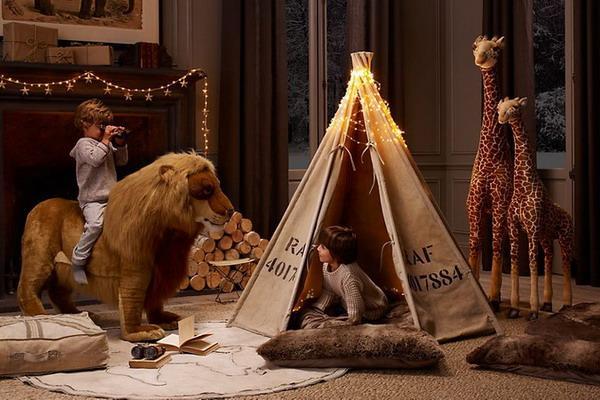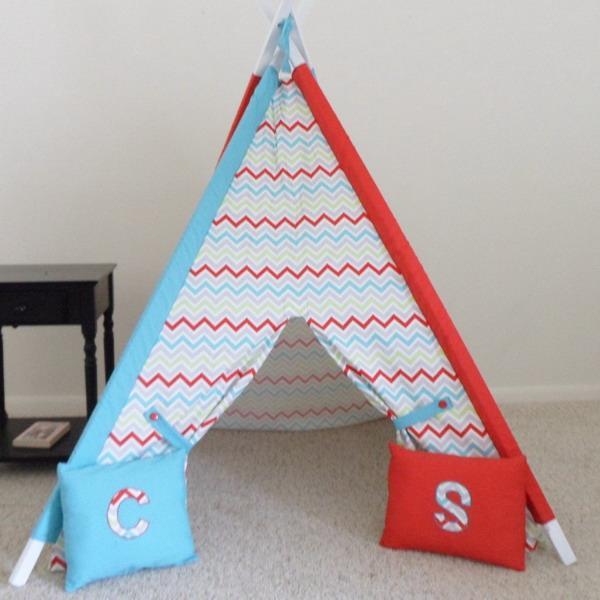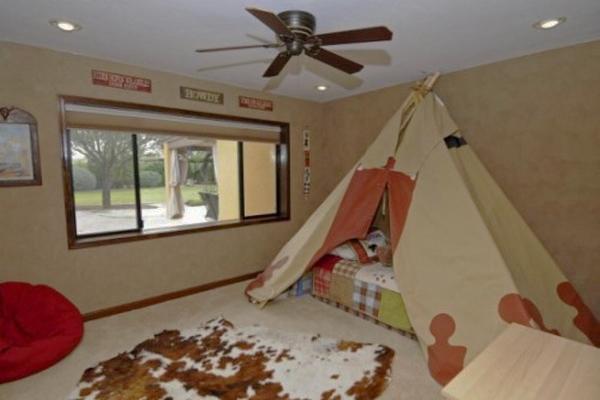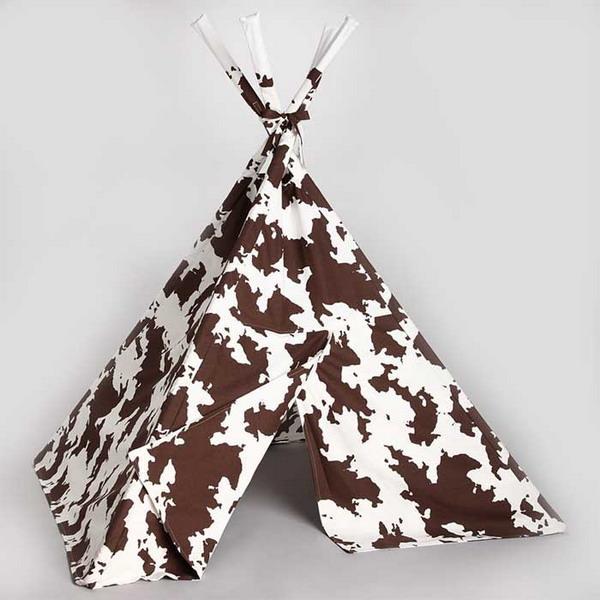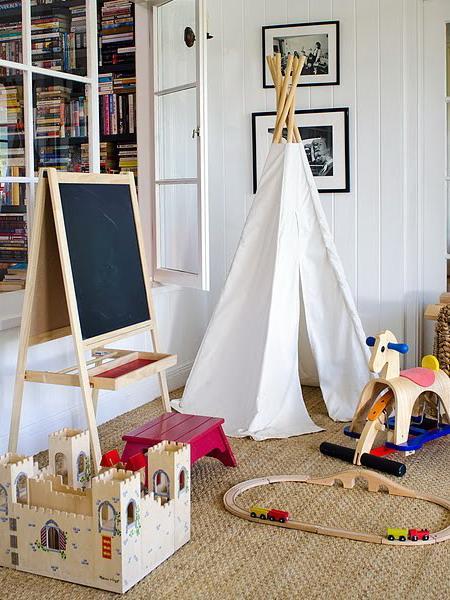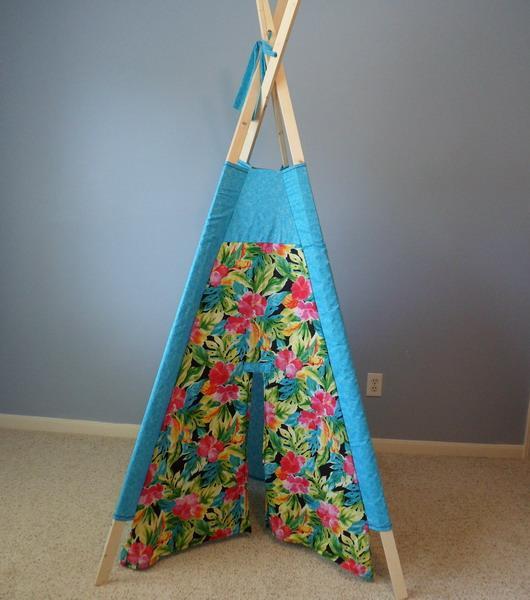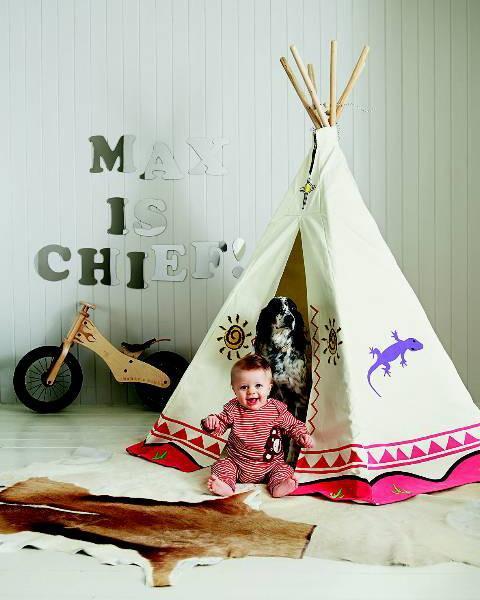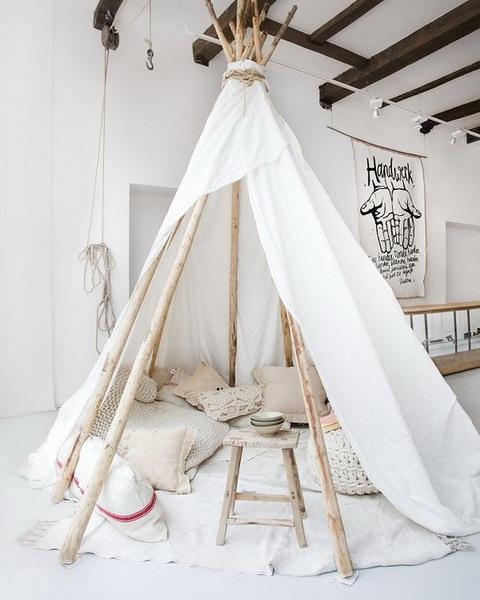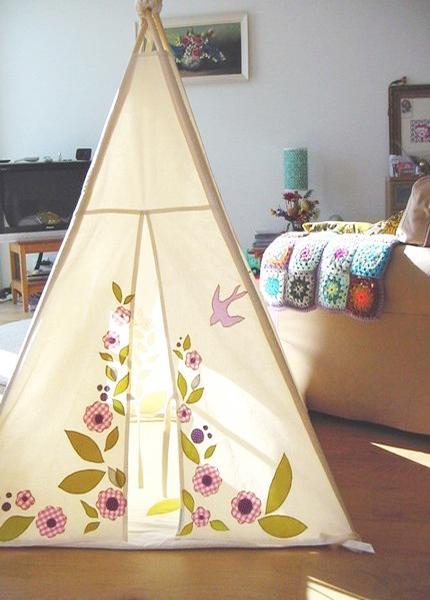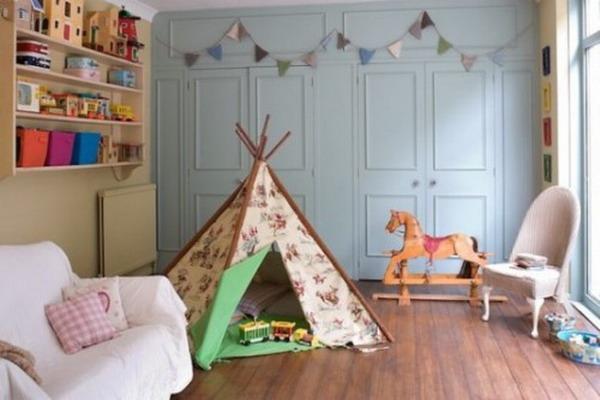 More from interior decorating

Home textiles and fabric prints are stylish ways to personalize modern interiors and give a touch of style to any room...
and enjoy free articles sent to your inbox