22 Kids Tent Ideas for Children Bedroom Designs and Playful Backyard Decorating

Decorating Ideas

Fun Rooms

Kids Rooms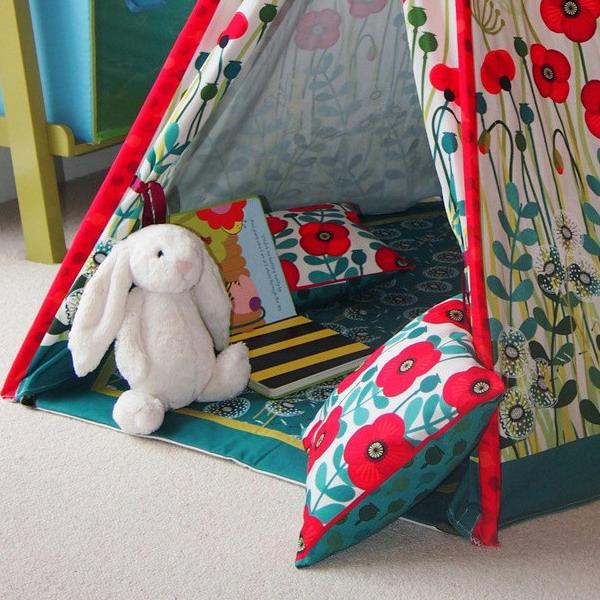 kids playroom ideas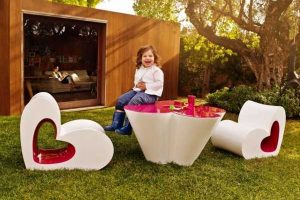 Tents are fun summer decorating ideas that encourage kids to enjoy outdoors. Tents are great for backyards, they create playful atmosphere, add colorful designs to outdoor living space and make an attractive centerpiece for kids backyard landscaping.
Tents can be used for children bedroom design also, adding an adventurous decorating theme, beautiful decorative fabric prints, images and color combinations to kids rooms. Tents are simple and amazing kids toys that make wonderful gifts for children and decorate their rooms in playful and elegant style. Kids like cozy corners, and tents are ideal, simple and inexpensive structures that provide cozy places for kids.
Tents are fantastic decorations for children bedroom designs. They are large toys that are functional and comfortable. Tents make children bedroom designs more interesting and cozy. Kids get very excited when have an opportunity to play in a tent, developing and stimulating imagination. Tents are nice to play, rest or sleep.
Kids tents for children bedroom decorating and backyard play areas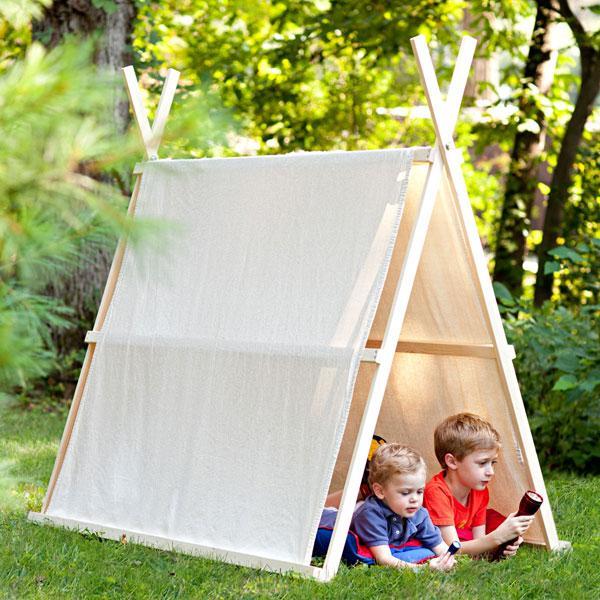 With so many various stunning kids tents available, you can find the perfect one for your children bedroom designs. The ideal tent is made of natural materials, easy to disassemble, wash and clean. Tents that can be easily cleans can be used outside, adding fun to backyard landscaping and summer decorating for kids.
Tents are great summer decorating ideas for backyards. These simple and interesting structures provide a play area for kids in the shade. Tent curtains made of natural fabrics create pleasant environment and can be pulled back letting more the air in when days are hot.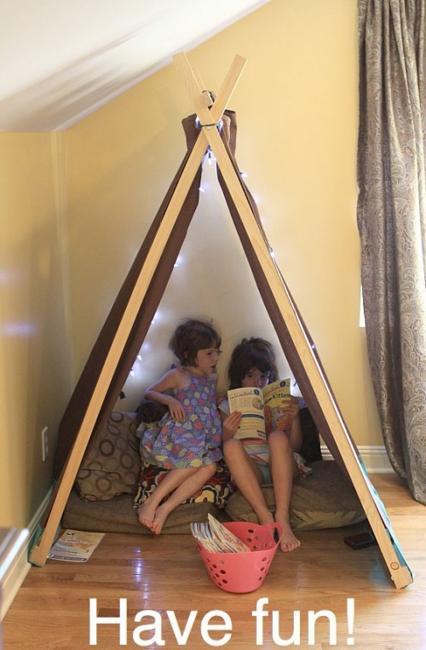 Wigwams and tents are perfect garden accessories that make backyard landscaping look bright and unusual, and keep kids busy and entertained for hours. Wigwams and tents feature fabric curtains with prints that bring wonderful playful themes into backyard designs or children bedroom designs, and can define the color palette of interior decorating or outdoor decorations.
Wigwams bringing fun into interior decorating and outdoor rooms
Castle like treehouse design featuring charming vintage decor
Large tents built of branches in the garden or small tents with curtains for creating playful children bedroom designs are versatile decorations and toys for kids of all ages. With cushions for comfort, light roof and walls made of fabric, these kids toys provide shade in a hot day and create cozy places inside the house. Kids tents comes with functional curtains that can be tied back or allowed to float loose, changing the function and adding extra comfort to these playful designs.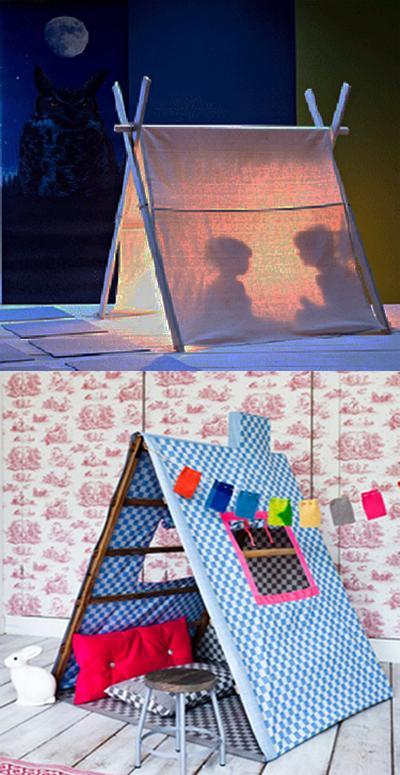 Kids tents are unique decorations and toys that make a stunning addition to any backyard or interior decorating, blending functionality and and gorgeous looks, and enriching backyard landscaping or children bedroom designs with interesting decorating themes.
10 girls bed design ideas inspired by The princess and the pea story
Functional kids furniture design for dun and smiles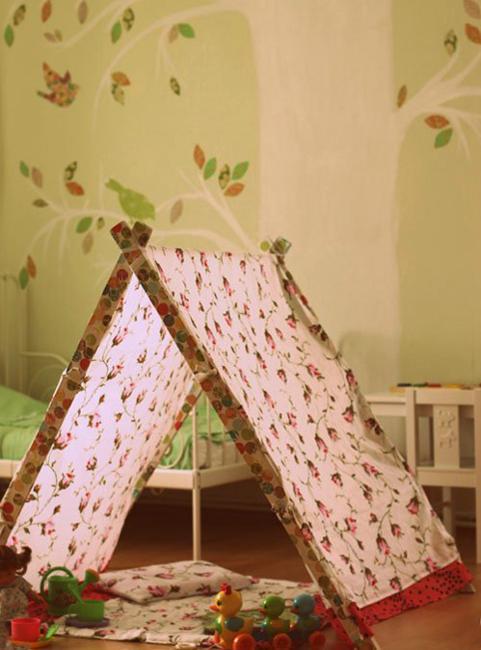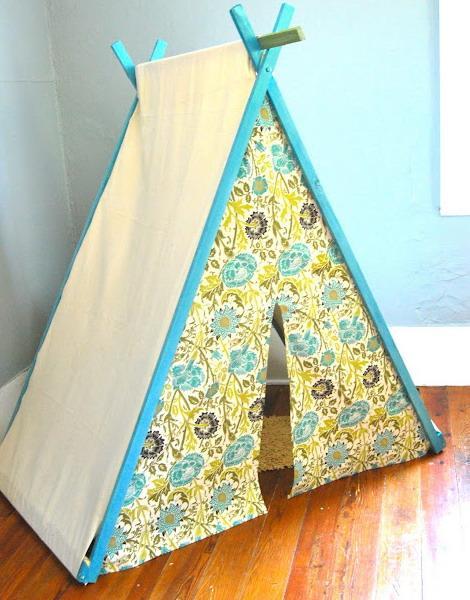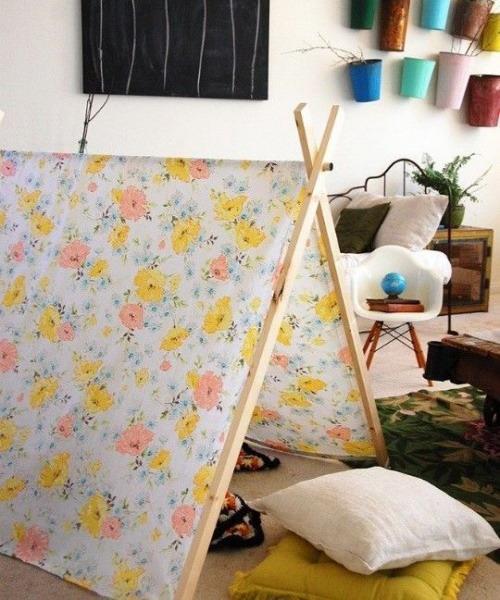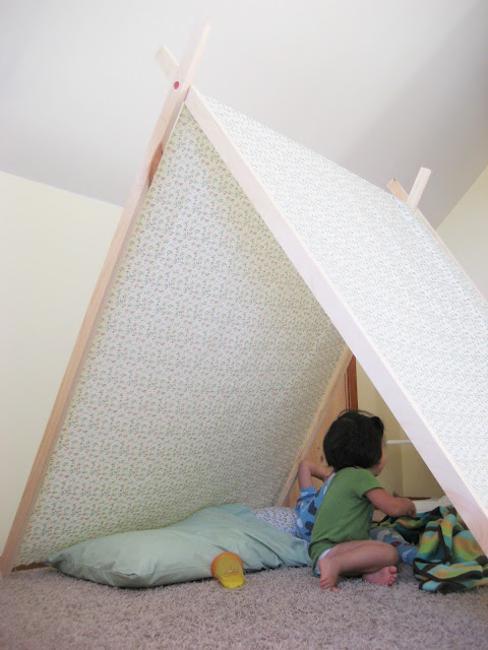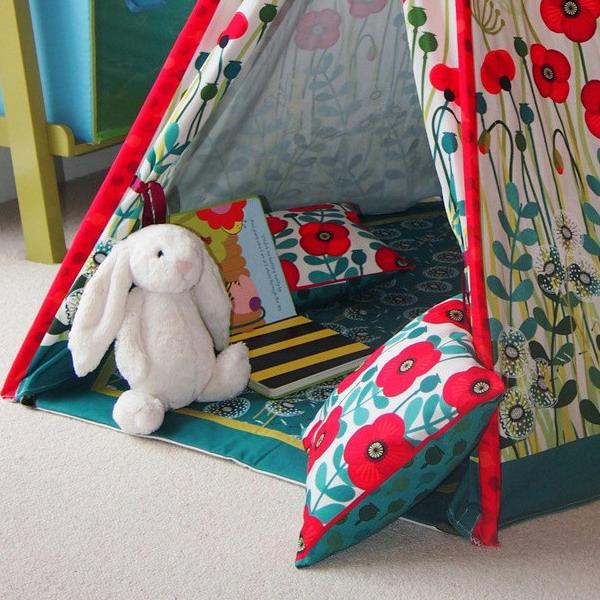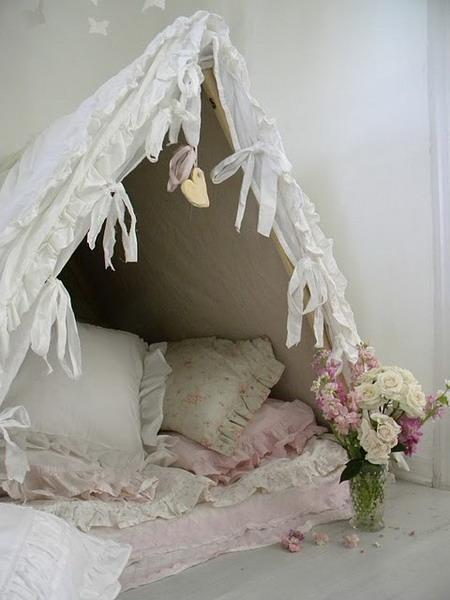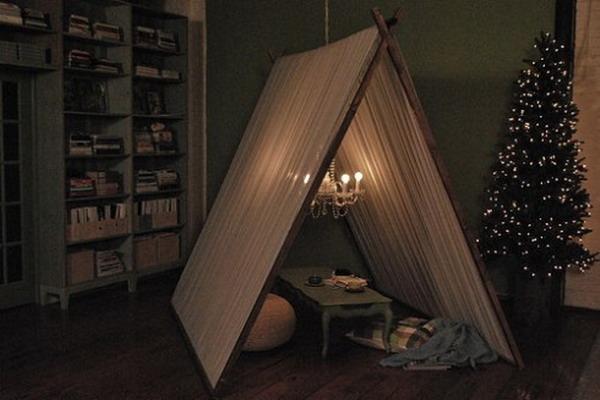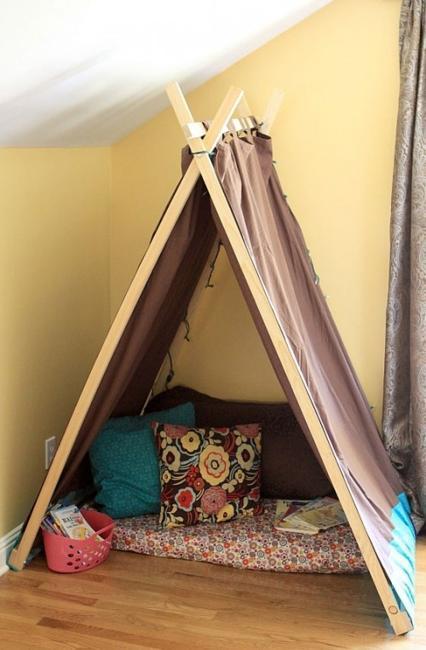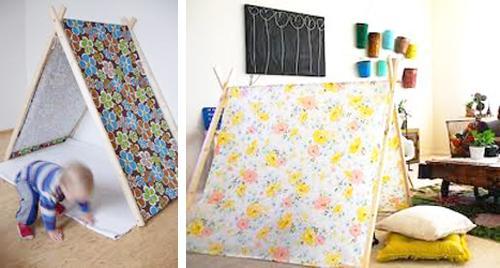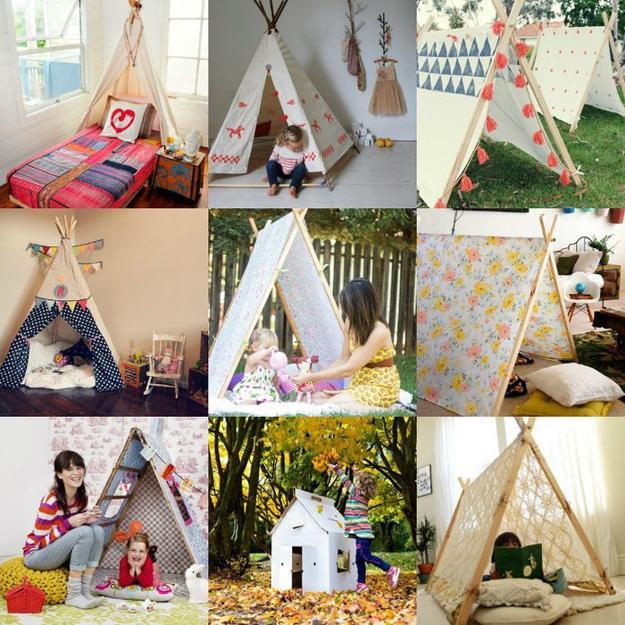 DIY tent for kids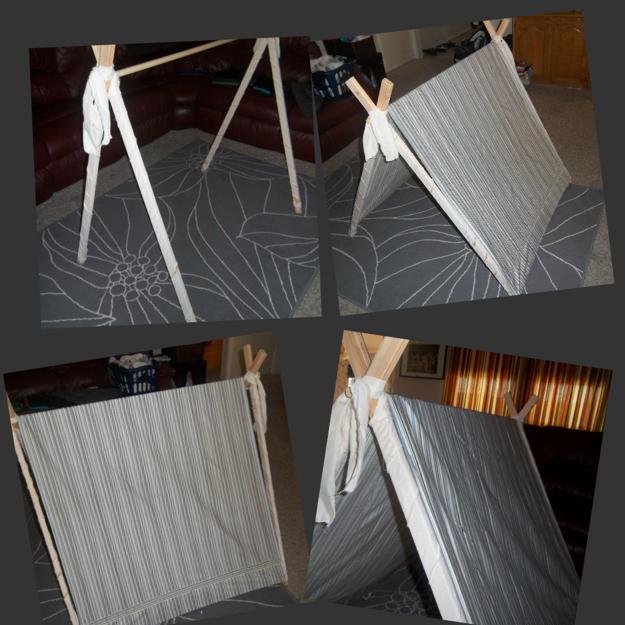 Winter backyard landscaping is about designing peaceful and beautiful outdoor spaces that celebrate natural beauty and provide a habitat to protect...
and enjoy free articles sent to your inbox