Modern Interiors with Mosaic Tiles, Creating Color Mood with Wall Tiles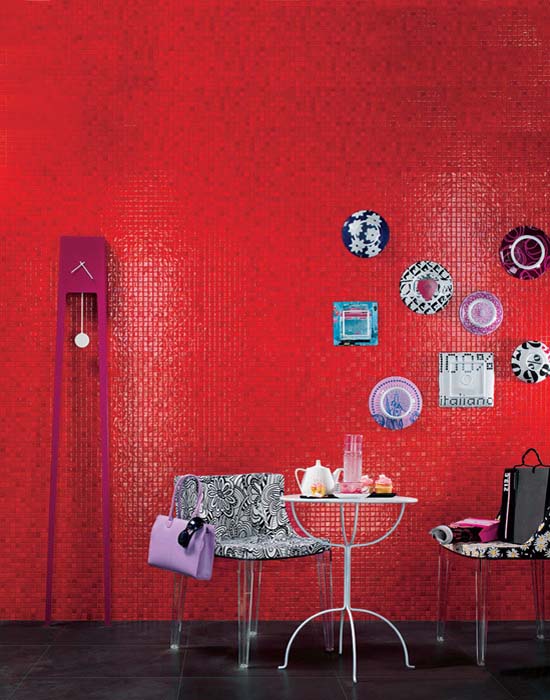 Red mosaic tiles for dining room decorating, modern interior design trends
DECORATING SMALL APARTMENTS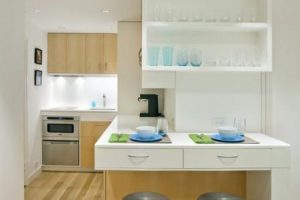 Mosaic tile designs from Ceramiche Atlas Concorde, Italy, offer inspiring and beautiful color shades for adding unique character to modern interiors and decorating walls in the office, dining room, kitchen or bathroom in style.
Personality expresses itself with colors, wall tile designers from Italy say. Tempting wall tile colors and brilliant color shades contrasts are a superb way of creating fresh and comfortable, pleasant and stylish office, dining room, kitchen and bathroom interiors.
Background is an important part of modern interior design. Background color shades and textures add as mush interest to interior decorating as lighting fixtures, furniture and room decor accessories. One of latest interior design trends is making walls more active in creating a special mood with certain color shades and textures.
Colorful wall tiles for interior decorating
Red mosaic tiles for dining room decorating, modern interior design trends in wall tiles
Modern interior design 2012 includes entryway, office, dining room, kitchen and bathroom walls, decorated with mosaic tiles in bright red, gold and orange, brilliant green, seducing chocolate brown and romantic pinkish red and purple color shades. White, black, dark blue and gray mosaic tile designs look stylish also.
Mosaic tiles for interior walls from www.atlasconcorde.it – Ceramiche Atlas Concorder, are excellent for creating a certain color mood and a desired atmosphere.
Orange mosaic tiles for kitchen and dining room wall, modern interior design ideas
Glamorous Mood mosaic tile design is inspired by beautiful pink flowers and adds a romantic flavor to modern office, dining room, kitchen or bathroom interiors. Pink and light purple mosaic tiles bring romance and passion, elegant style and Italian charm into modern home interiors and office design.
Mosaic tiles and modern wall tile designs in patchwork fabric style
Young Mood mosaic tile collection is about bright wall tile color shades and exciting contrasts that fill modern interiors with youthful energy and optimism.
White mosaic tiles for dining room decorating, modern interior design with wall tiles
Chic Mood mosaic tile designs offer dark and light chocolate brown colors. Intense and sensual color shades of wall tiles are perfect for sophisticated dining room, kitchen or bathroom interior decorating. Elegance and simplicity, combined with comfortable brown color shades, create chic interiors to admire and enjoy.
Eco wall tile designs for modern interiors
Latest trends in wall tile designs
Green Mood mosaic tile designs are excellent choices for a natural lifestyle which supports green living concepts and can enrich modern interior design with fresh color shades, creating relaxing mood and peaceful atmosphere.
Wall tiles in stylish colors are a ice way to make interior decorating more intimate and pleasant, creating stylish and unique rooms with active background color shades.

Christmas color schemes can blend traditional and fresh hues and give a stylish twist to your holiday decor. Whether you decide...