15 Smart Recycling Ideas for Making Unique Birdhouses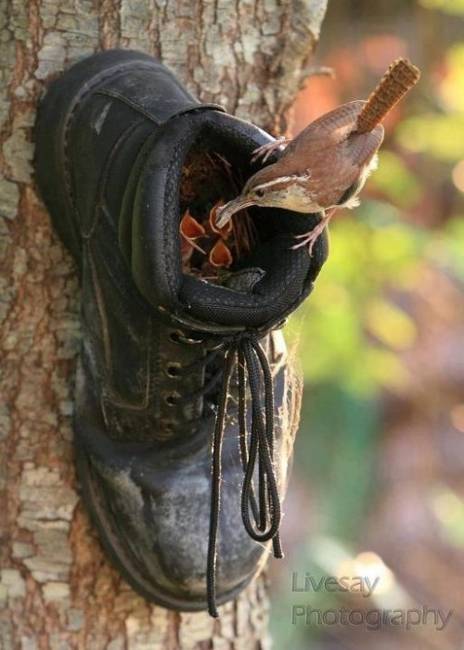 Recycling shoes for handmade birdhouse designs
backyard designs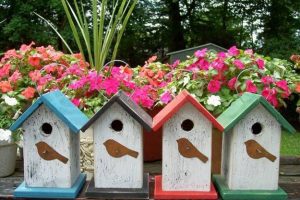 Making birdhouses is a wonderful home decorating idea to prepare your home for spring and summer. Handmade birdhouses are great recycled crafts that make kids, adults and birds very happy. These recycling ideas can keep young children and preteens entertained for hours. Lushome collection of handmade birdhouses provides many interesting ideas for recycled crafts for kids and adults.
Some birdhouses are easy to do, but the most difficult birdhouse designs are the most spectacular and detailed. Recycling anything for birdhouses help declutter home storage spaces, get rid of junk from your garage or garden shed and create nice homes for birds which decorate backyard designs in an attractive eco style.
The added benefit of making recycled crafts for home decorating is the time you spend creating something new, interesting and useful. Building birdhouses with salvaged wood or recycling metal and plastic materials for birdhouses is an enjoyable and creative activity.
25 recycled crafts and recycling ideas for making cheap bird feeder designs
Recycling for handmade birdhouses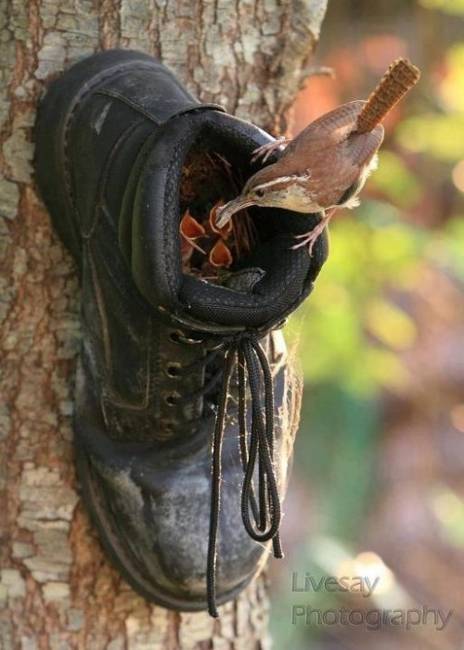 Recycling ideas for making birdhouses turn backyard and local park into eco-friendlier places that welcome birds and create very pleasant environment. Design and recycling ideas are great for training our minds while decorating backyards and local parks with unique birdhouses.
Making bird houses, bird feeders and garden decorations personalize your outdoor living spaces. Recycling plastic and metal items, or using salvaged wood save the planet and allow the birds to bring more joy into our busy life.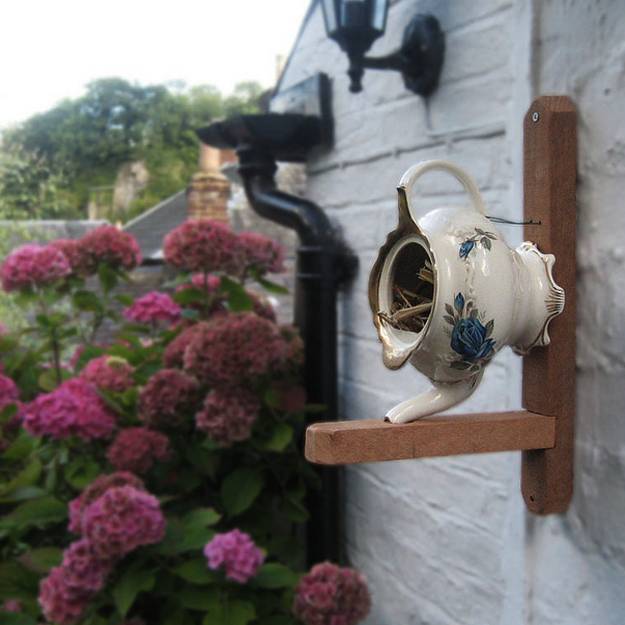 Salvaged wood pieces, old yogurt containers, packaging and plastic containers can be used for recycled crafts and making birdhouses and bird feeders. Wood is the most attractive material for making beautiful birdhouse designs. You can paint and decorate a wooden birdhouse with many small details.
Recycling ideas for making birdhouses with salvaged wood and household clutter
Salvaged wood birdhouse designs adding beautiful yard decorations to winter gardens
Recycling salvage wood pieces and boxes, painting bright colors and adding unique decoration patterns create fascinating birdhouse designs. Colorful paint and imagination go a long way offering fantastic birdhouse designs.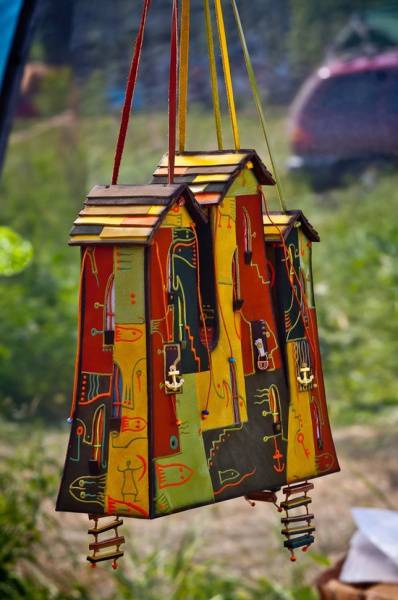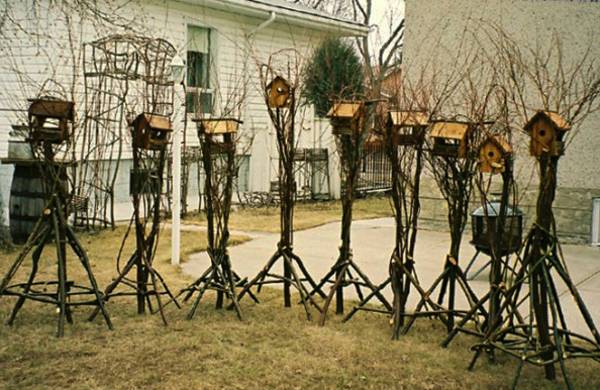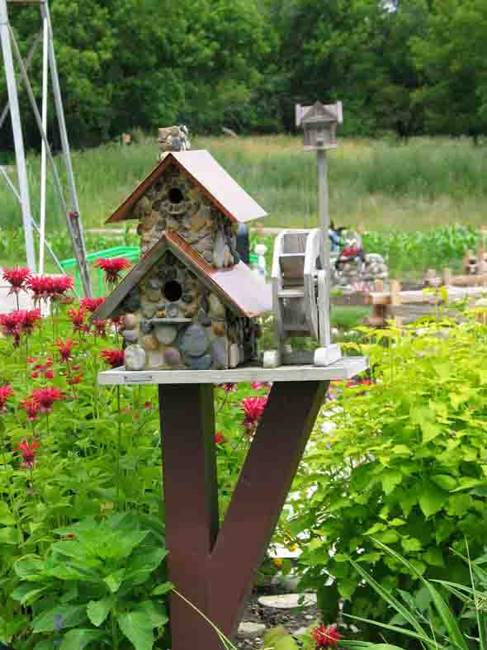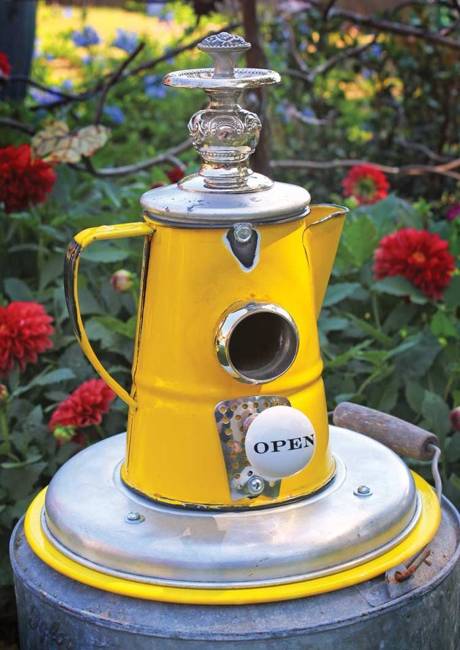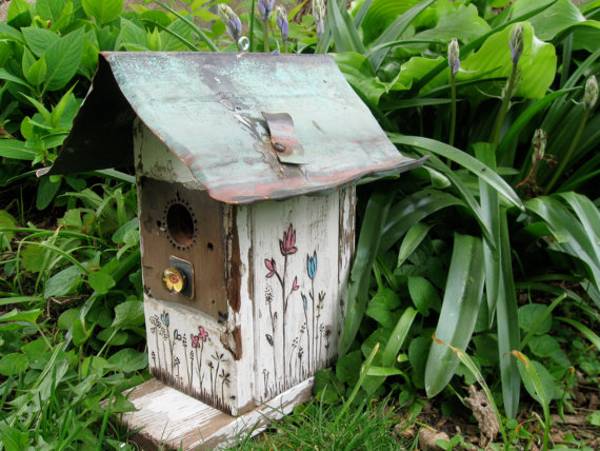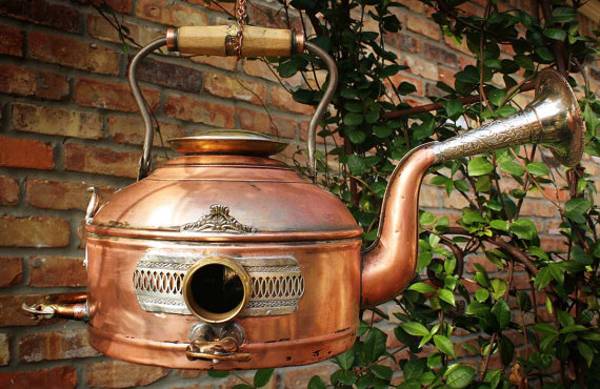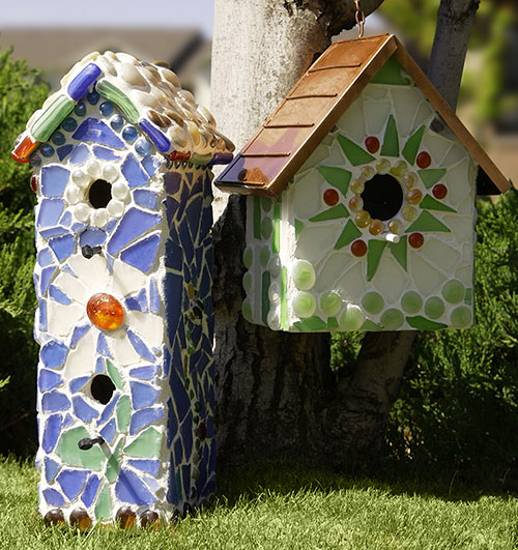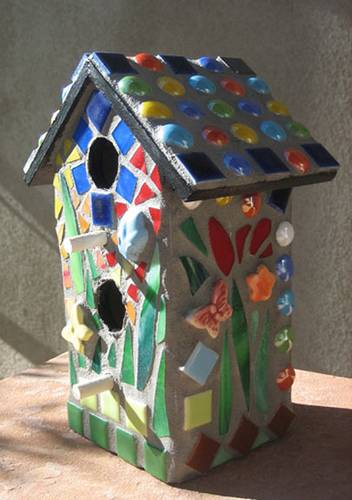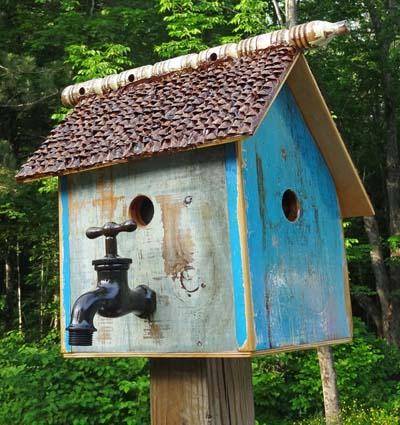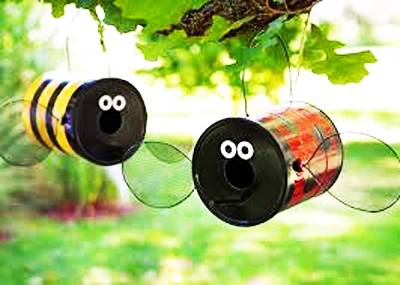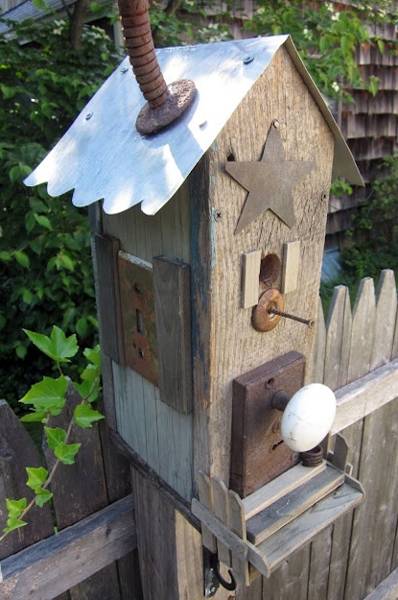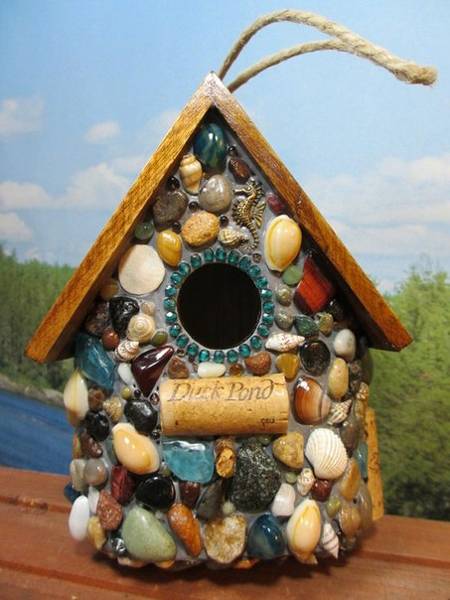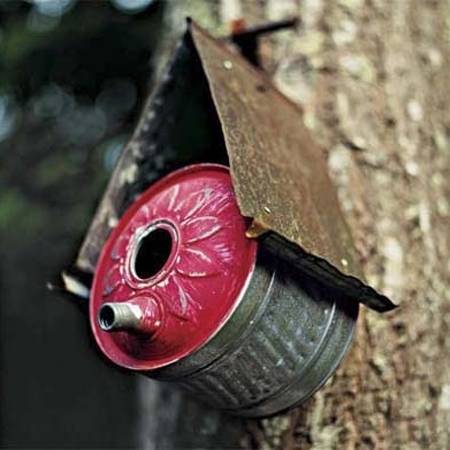 There are hundreds of reasons to recycle metal parts, old cookware, wires, tools for creating unique designs and decorating your office...
and enjoy free articles sent to your inbox