Recycling Ideas for Making Rustic Birdhouses from Salvaged Wood and Household Clutter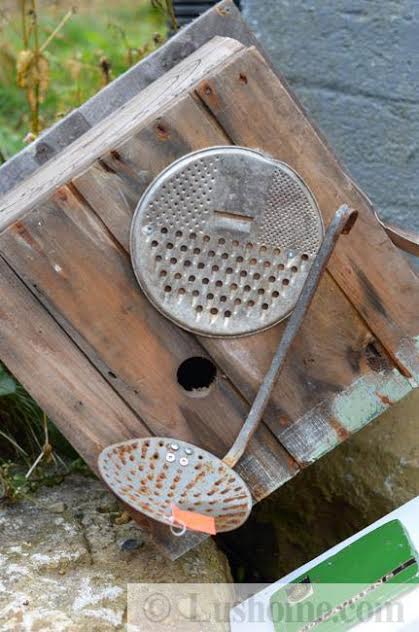 salvaged wood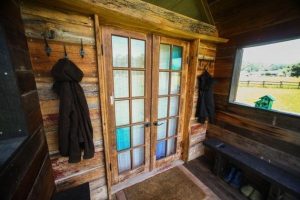 Recycled crafts that turn clutter into treasure are fun for people and for birds. Here is a collection of creative recycling ideas for rustic birdhouses that look cute and surprising. Interesting handmade birdhouses are great yard decorations that make gardens and backyards eco friendlier and brighter.
These rustic wood birdhouses are made from salvaged wood pieces and household items that add unique vintage style charm to the recycled crafts and make these yard decorations original and interesting. A few wood pieces provided enough material for making wooden birdhouses, and old license plates were used as roofing material.
The wood birdhouses are decorated with kitchen utensils, hooks and old metal hinges, gardening tools, handles and taps. A few colorful accents add character to each salvaged wood birdhouse design that makes a wonderful gift. Lushome presents a collection of amazing birdhouses that are designed by local craftsmen and sold at Rose's Esthetics in East Jeddore, Nova Scotia, Canada. These birdhouse design give great inspirations for creative recycling ideas and making one-of-a-kind DIY birdhouses with reclaimed wood and clutter items.
Recycling old gardening tools for yard decorations, creative backyard ideas
Modern birdhouse design ideas from Canadian designers
Recycled crafts, rustic wood birdhouse designs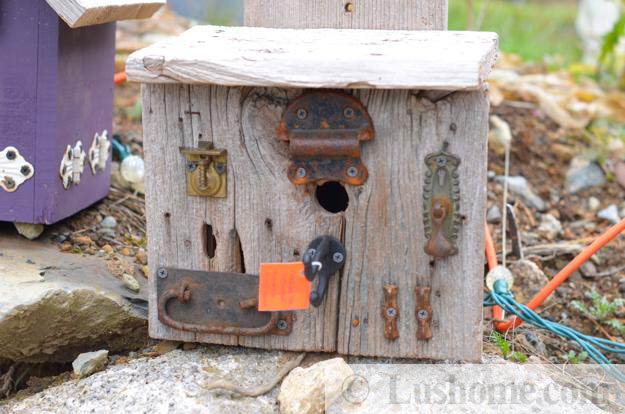 Designed to attract birds, the wooden birdhouses resembles an old barn or rustic farm style and enhance your outdoor home decorating ideas with yard decorations in vintage style. The aged, imperfect and spectacular, salvage wood adds a nice weathered look from years spent outdoors to these creative, eco friendly and original birdhouse designs.
Wooden birdhouses are warm and durable, excellent for small birds to take refuge in the birdhouse from the snow and chilling winds. Recycling salvaged wood for building a birdhouse requires only basic woodworking skills and hand tools, offering great craft ideas for kids and adults.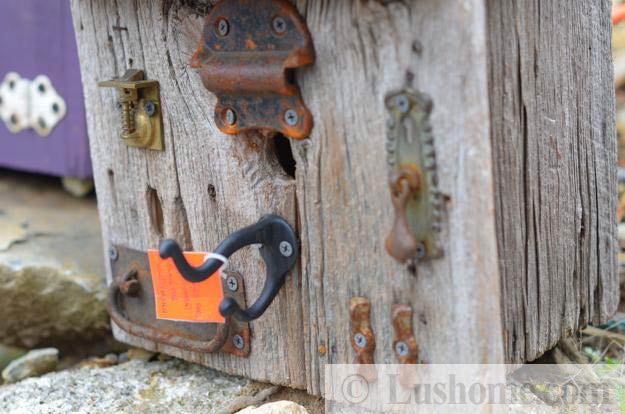 DIY birdhouse designs, that reuse and recycle old wood, keep this beautiful, warm and easy to work with material out of the landfills, turning salvaged wood into useful limber. Recycling salvaged wood and household items for DIY birdhouse designs save money on yard decorations.
Recycled crafts turning clutter into creative homemade garden decorations
Salvaged wood birdhouse designs adding beautiful yard decorations to winter backyards
One large board, rescued from a house remodeling job, can provide enough wood for the birdhouse. The roof can be made with a license plate, and useless metal items that clutter your home can be used for decorating handmade birdhouses in unique style.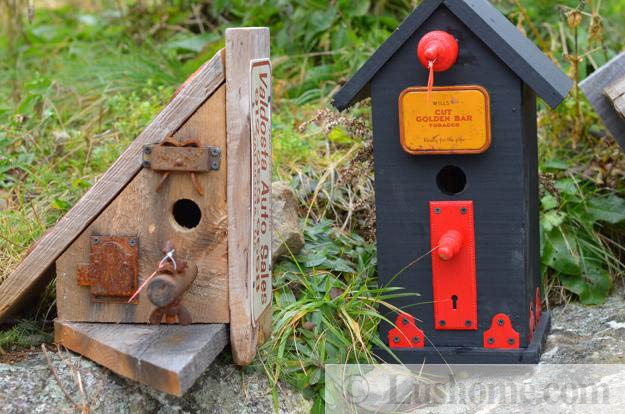 Finding reclaimed wood, old gardening tools, kitchen utensils and items that can work for your birdhouse design is relatively easy. Recycled crafts are inexpensive and require just some time and effort to convert salvaged wood and clutter into useable lumber and birdhouse decorations.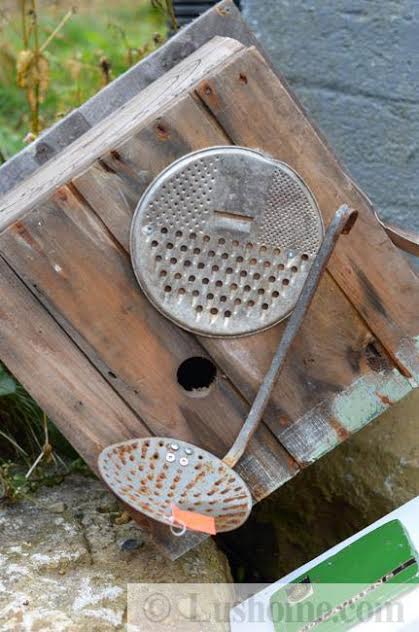 The old wood must be cleaned, metal screws and nails removed, and any split or damaged sections cut away. Old metal items can be cleaned and painted or used to add a rustic detail to wooden birdhouse design.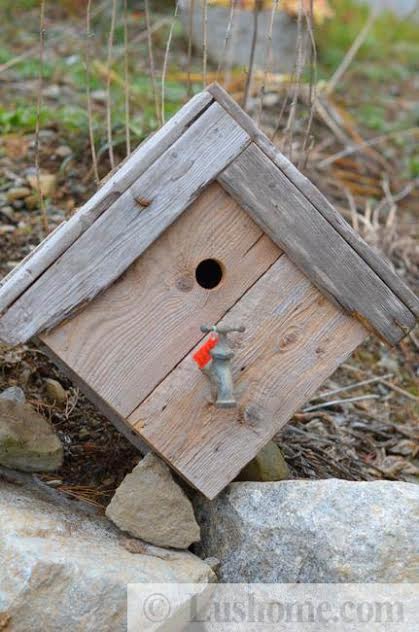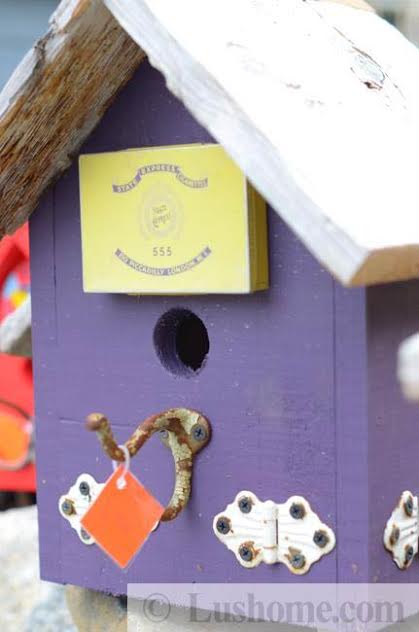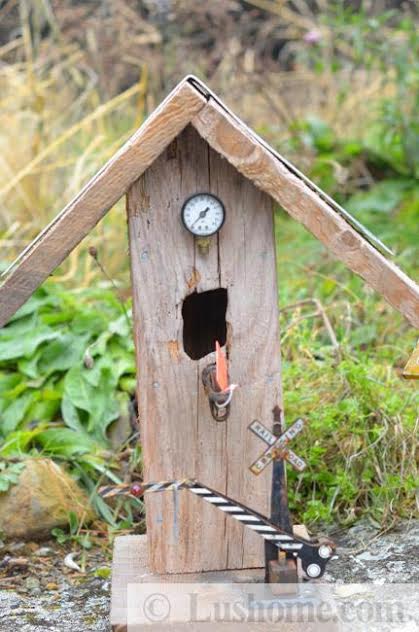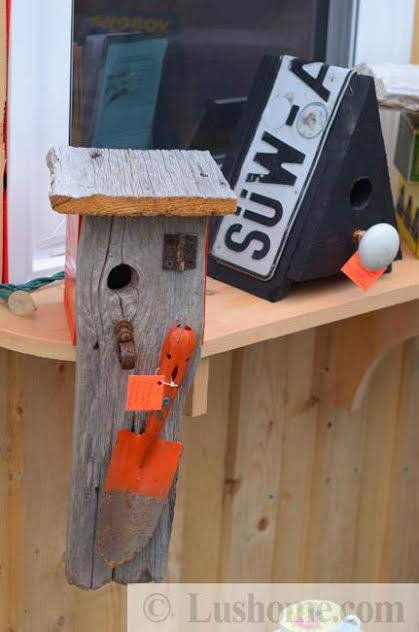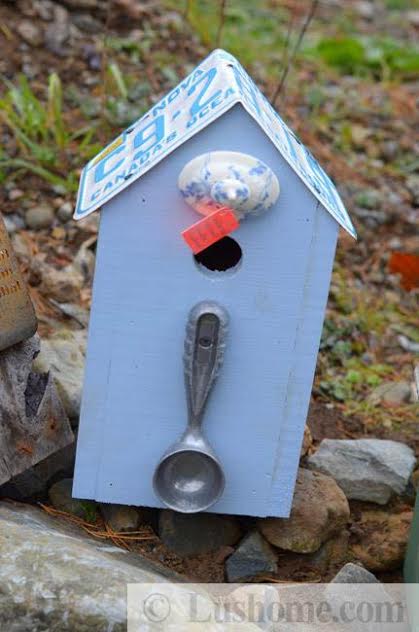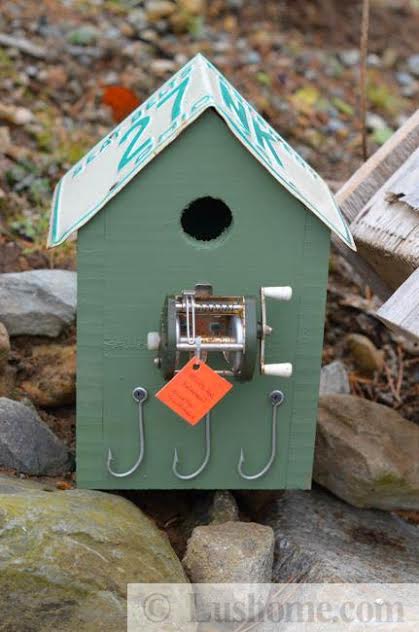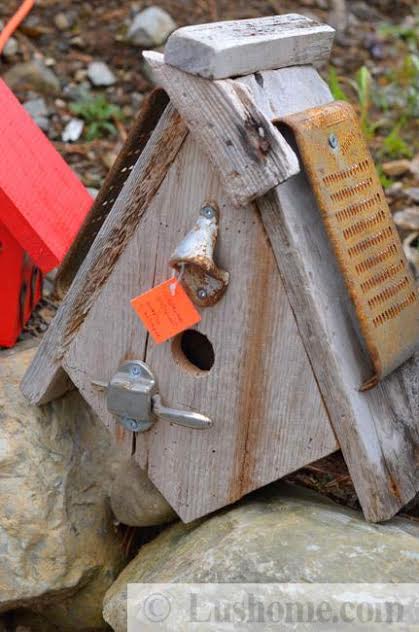 More from recycled crafts

Snowflakes are perfect Christmas decorations and eco gifts that you can make in an infinite variety of sizes and designs. White...
and enjoy free articles sent to your inbox