Green Ideas for Contemporary Kitchen Design with Metal Frames and Fabric Doors
---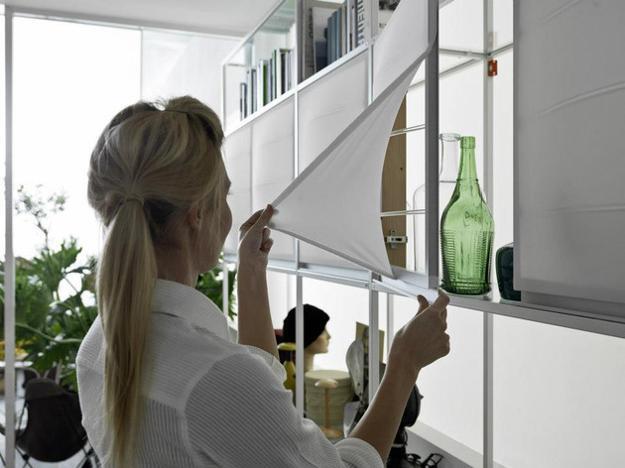 Modular kitchen cabinets with fabric doors
Italian kitchen company Demode is taking a softer approach to modern kitchen design, offering the Meccanica Kitchen cabinets with fabric doors and a simple contemporary structure. The contemporary kitchen designs is created by Gabriele Centazzo and engineered by Valcucine. The Meccanica Kitchen reduces the amount of materials used, blending an eco factor into slim, sleek and pleasant aesthetics.
This contemporary kitchen design features a tubular iron frame outfitted with thin glass shelves and innovative fabric doors which are stain-resistant, removable, washable and stretchable. The modular furniture design consists of various modular elements and can be easily assembled and dismantled as needed. The easy assembly reduces the cost of this new modular kitchen.
The modular kitchen design offers customized kitchen cabinets for any large or small spaces. It is made of 100 per cent recyclable materials. Functional and attractive, this contemporary kitchen design looks impressive and stylish. The Meccanica kitchen cabinets with fabric doors stand out for their elegant look in minimalist style while offering enough storage space for everything a cook needs. Check it out by visiting Demode, www.demode.it/
Modular kitchen design for green living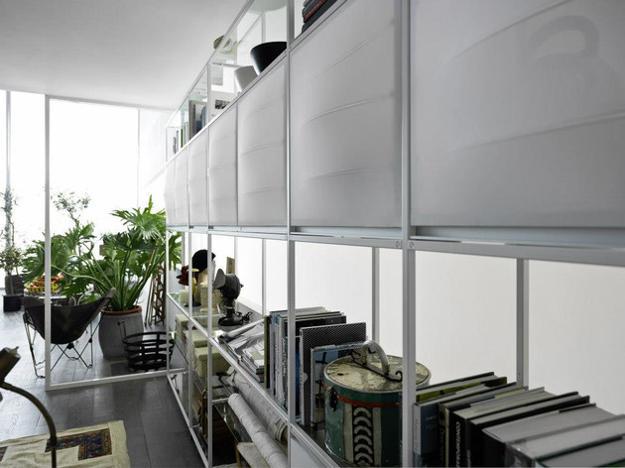 Recyclable materials can be used for reconditioning and repositioning, creating new kitchen design. The company is able to restore 90% of materials, all metal frames can be repainted to get back in the loop as new kitchen parts. Mechanical joining excludes the use of glues, and reduce to zero formaldehyde emissions, while the modular kitchen can be transported flat.
The customizing is easy, improving functionality and flexibility of the modular furniture design. All types of doors, – wood, metal and fabric covers can be customized in different colors and can be mixed with different decorative materials. Even the frames in addition to the standard versions can be stained in different colors on request.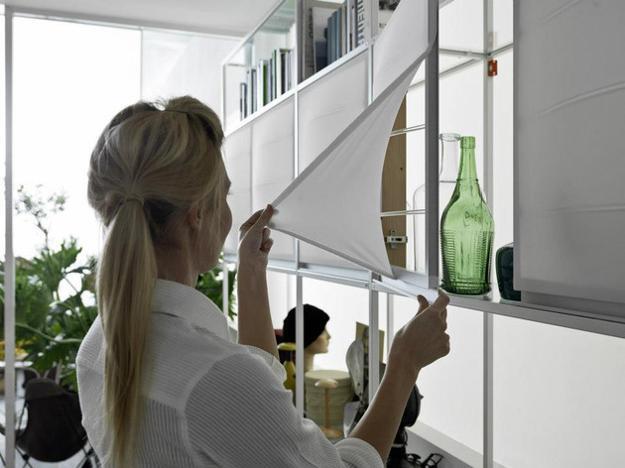 The metal frames and fabric doors, wood plywood parts and a laminate thickness guarantee the absolute resistance to steam, water and heat ensuring the long-term beautiful look of the kitchen cabinets.
Sustainable design ideas for eco kitchens of the future
Kitchen shelves decorating with food and eco style kitchen storage ideas
Modern kitchen design trends making your home greener, 25 green kitchen ideas
Light kitchen design uses shelves and baskets for storage which can easily match any modern furnishings, adding eco friendly products to home decor in eco style. Mechanica kitchen cabinets are designed to be reused and recycled. 90% reusable and 100% recycled materials make this new kitchen design super green and producing zero waste.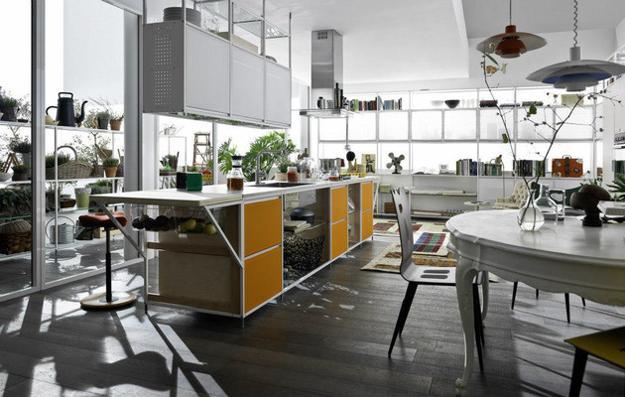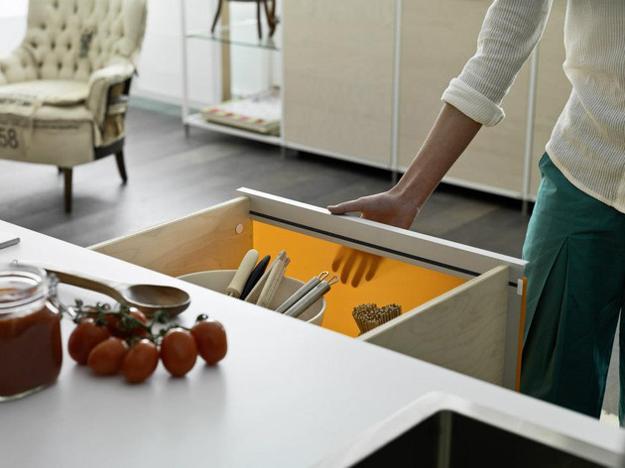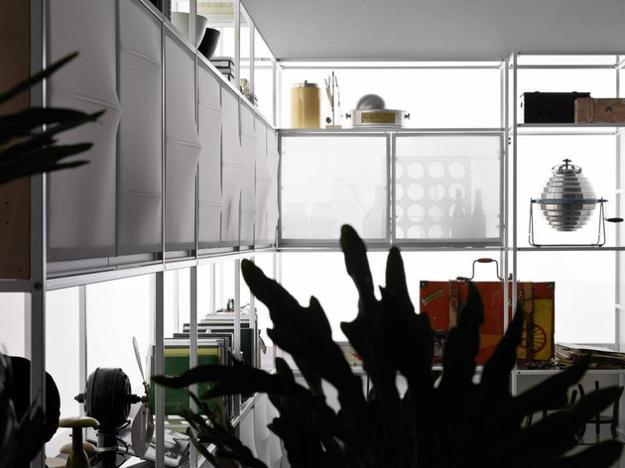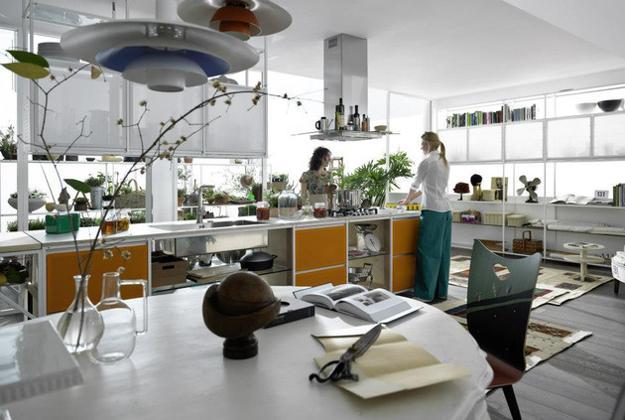 More from eco friendly products

Recycling cardboard is a creative and inspiring way to think Green, be a responsible citizen, and explore your skills and talents....