Sustainable Design Ideas for Eco Kitchens of the Future from Le Faltazi Lab

Green Design Ideas

Kitchen Ideas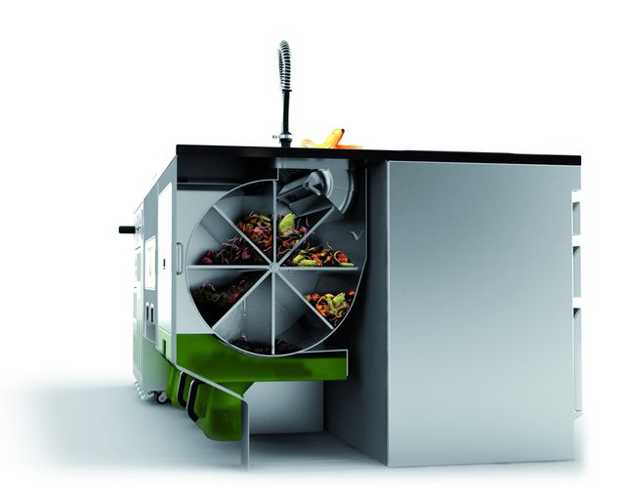 Food storage and waste recycling kitchen design
kitchen organization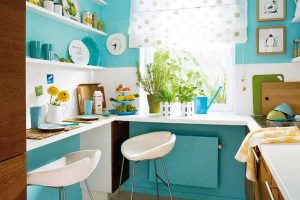 Modern kitchens are multifunctional places and important elements of functional, comfortable and eco friendly house design. Contemporary green ideas influence modern kitchen design, bringing wonderful concepts for reuse and recycling, saving water and energy, creating the best environment for food storage and ergonomic layouts.
Ekokook, www.ekokook.com/ is the concept of eco friendly kitchen of the future from French designers ictor Massip and Laurent Lebotthat. The eco friendly kitchen design concept is created to protect environment by recycling waste and saving resources while improving people's health and offering ergonomic modern kitchen design.
The kitchen appliances make use of all food and household waste, bringing sustainable design ideas into modern homes. The eco friendly kitchen shows the capability to use, reuse and recycle all solid and liquid waste, including organic waste.
Green kitchen design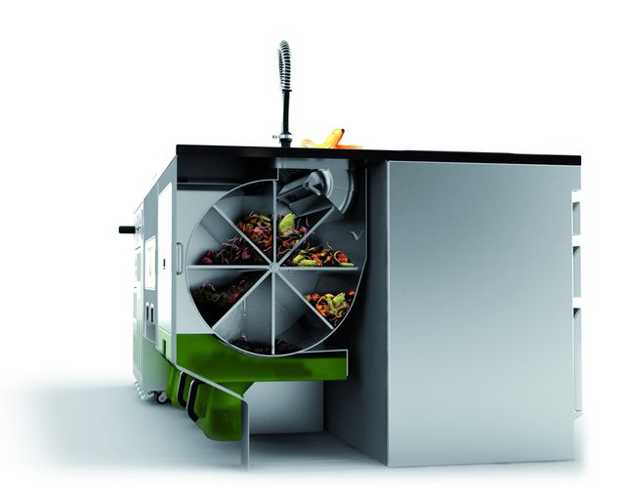 The eco friendly kitchen Ekokook, designed by Le Faltazi Lab consists of three micro-plants. The first micro-plant recycles solid waste. Solid wastes with no smell are collected and recycled. Glass, paper, plastic, metal, and miscellaneous waste is placed in a special bin and smashed down to minimize its volume. All these actions, – to break glass, compress metal cans and plastic water bottles or containers are activated by hand with a steel ball handle. A manual shredder-crusher machine shreds paper before turning it into briquettes.
The second micro-plant clean and recycle water. It collects, analyze and recycle liquids. The first double sink is designed for retention. The second sink collects water that is filtered of any grease scum in two pitchers. The water from pitchers can be used for watering household plants and cleaning.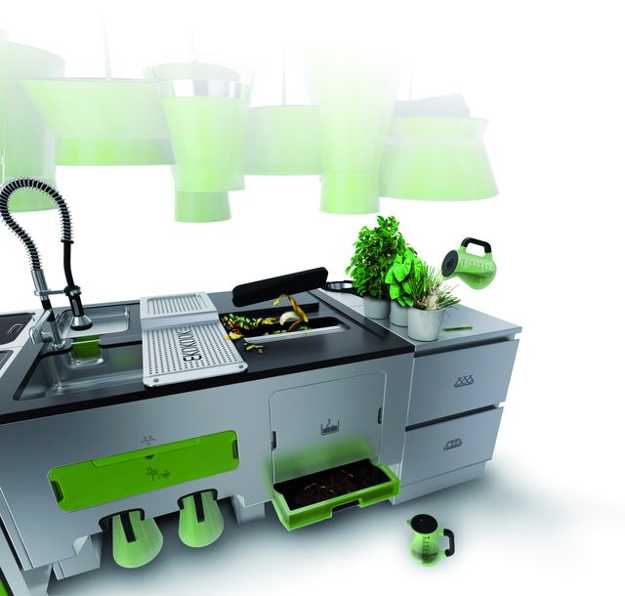 The third micro-plant deals with all organic waste. It has a garbage bin, which is the earth worm composer. It uses real earthworms to break down organic wastes. Organic wastes, like peels, scrapings, left-overs, all food waste go to the container with the worms. The drum rotates and gradually in three months  the waste is maturing into lumbri compost. Liquid effluent drains into two special containers and, diluted one part effluent to ten parts water, becomes perfect food for indoor and outdoor plants.
Kitchens shelves decorating with food and eco style storage organization
Modern eco kitchen design using recycling paper
Healthy food storage solutions and eco friendly kitchen decorating
Artesio kitchen design, the best contemporary kitchen designs for eco homes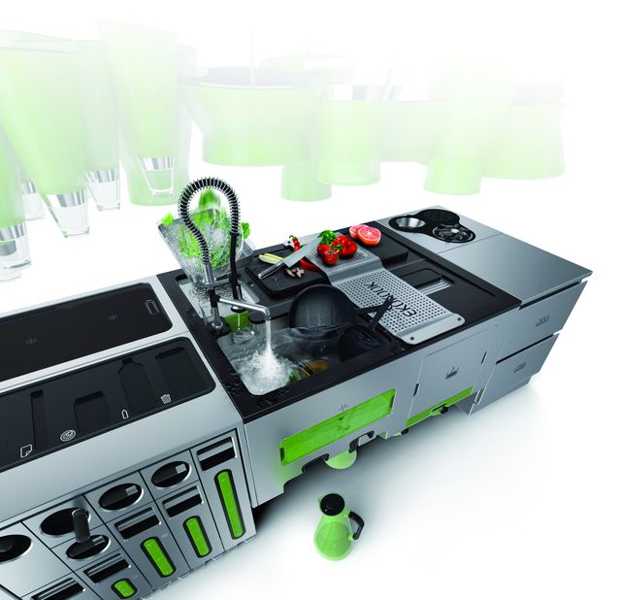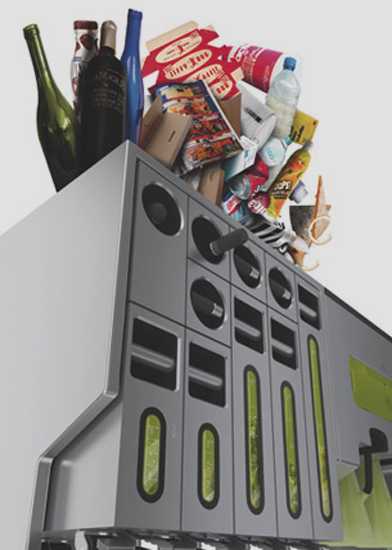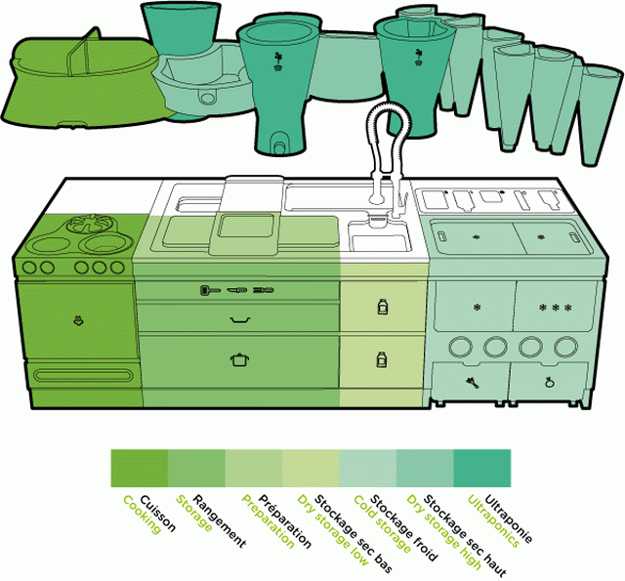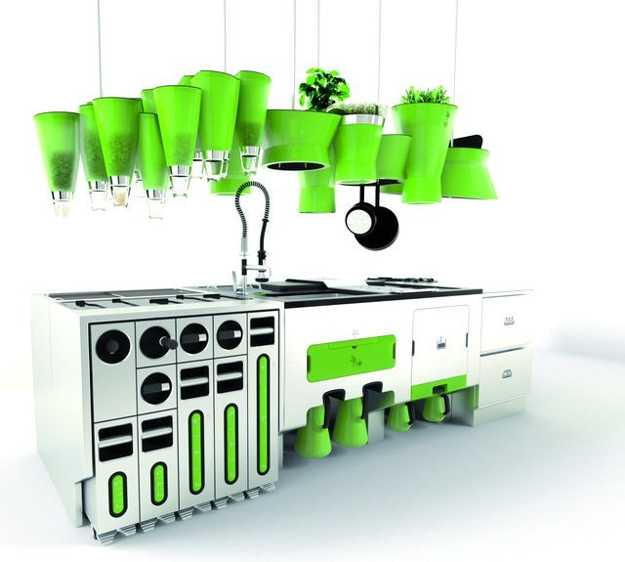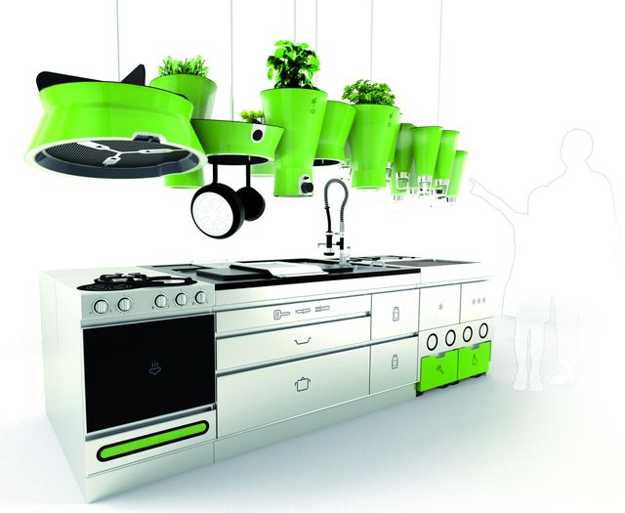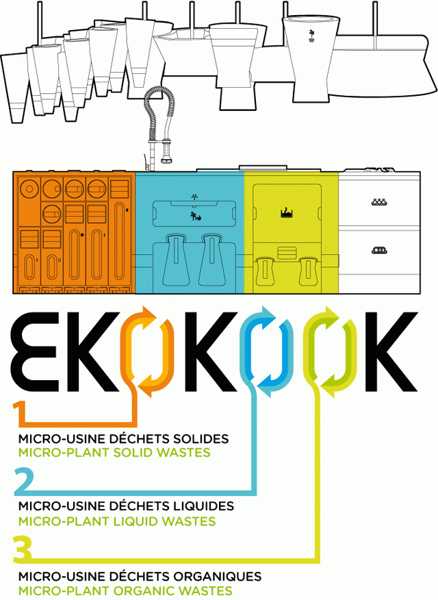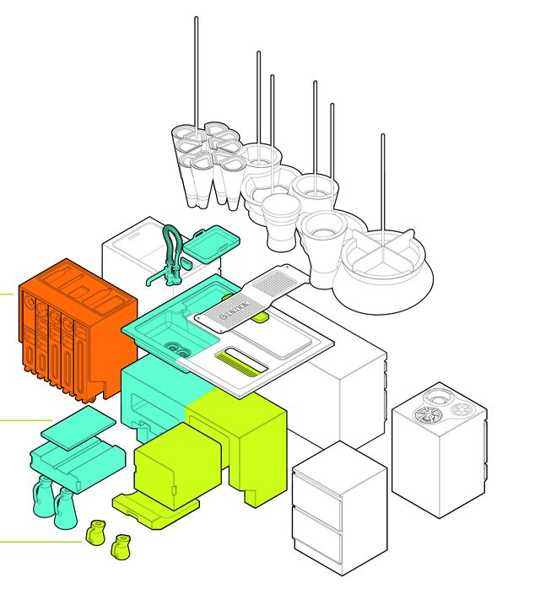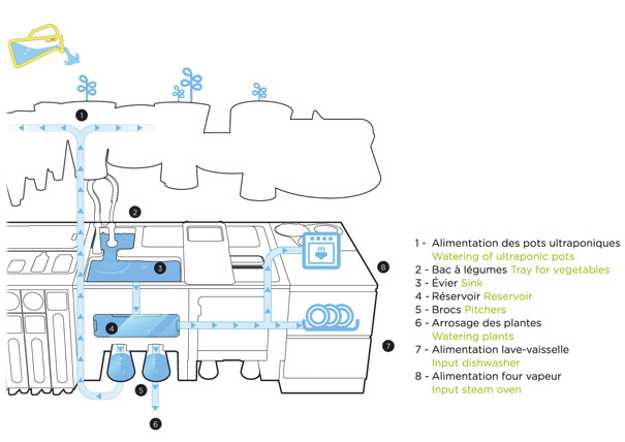 More from modern kitchens

From traditional ceramic tile designs to trendy wood-like, shiny metal, and mesmerizing glass, there is seemingly unlimited ways to brighten up...
and enjoy free articles sent to your inbox