Artesio Kitchen Design, Best Contemporary Kitchen Designs for Eco Homes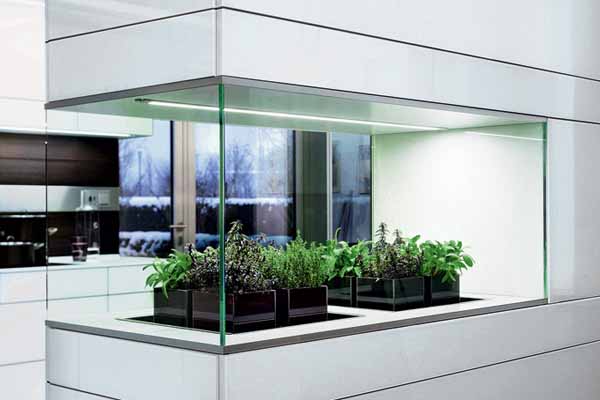 White kitchen cabinets and indoor garden for edible herbs
contemporary kitchen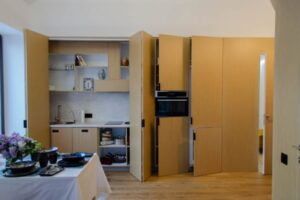 Contemporary kitchen Artesio from architect Hadi Tegerani looks light, functional and stylish. Innovative modern kitchen with a mini garden for edible herbs for cooking and comfortable layout is excellent for eco homes.
The kitchen design project Artesio won the prestigious Red Dot Award this year for its innovative kitchen design ideas and beautiful architectural design solutions. An international jury team like the concept of contemporary kitchen architecture and green living ideas that this functional and comfortable modern kitchen design reflects.
Creating a so called bridge that connects the contemporary kitchen and living room and making contemporary kitchen design more eco friendly with green plants and edible herbs are the key design ideas.
10 top modern kitchen design trends
Modern kitchen designs from Karim Rashid
Contemporary materials and new technologies allow to build beautiful modern kitchens without walls, doors and large ceiling support structures. Modern kitchen design without walls and doors from Hadi Tegerani, www.brt.de/en/the-office/the-partners/hadi-teherani.html looks spacious and light.
Modern kitchen and living room can be separated with furniture. Contemporary kitchen design without walls and doors celebrate the freedom of movement, elegance and functionality.
An attractive architectural solution is an indoor garden for edible herbs, that is added to modern kitchen design, offering pleasant and functional decorating ideas for eco homes that support green living concepts.
Contemporary kitchen design trends
Modern kitchen design, simple and sleek masterpieces
A mini garden for edible herbs allow to have fresh ingredients for cooking and decorate modern kitchen interiors with green plants. Eco friendly contemporary kitchen designs are getting very popular. Green living is a way to reconnect with nature, beautify home interiors and enrich modern kitchens.
Smart kitchen decorating with an indoor garden for edible herbs
Contemporary kitchen stove with indoor plants

More from modern kitchens

From traditional ceramic tile designs to trendy wood-like, shiny metal, and mesmerizing glass, there is seemingly unlimited ways to brighten up...
and enjoy free articles sent to your inbox