Decorating with Indoor Plants to Improve Air Quality

Kitchen Ideas

Money Saving Tips

Plants and Flowers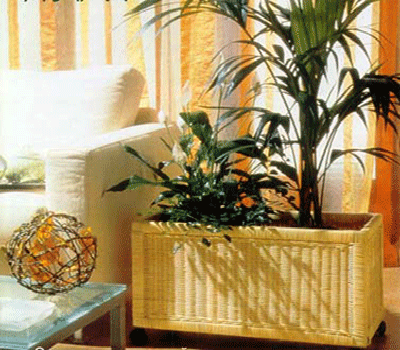 Home decorating ideas to improve the air quality in the house
indoor plants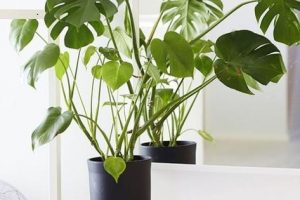 Decorating with indoor plants does not just creates attractive home interiors, it naturally improves the quality of the air in your house, that you and your family members breath. Indoor plants in the house are cheap decorations that make eco homes look beautiful, emphasizing relaxing room colors and healthy atmosphere.
Green house plants are beautiful interior decorating elements that modern people, who feel the lack of communication with nature, like to add to their home interiors. The studies conducted in the US showed that indoor plants in the house significantly improve the water-air exchange, controlling the oxygen and humidity levels. (Green home decor that cleans the air, top eco friendly house plants)
Beautiful green house plants, like chlorophytum, ivy, philodendron, monstera and maranta plant produce a large amount of oxygen. Even small indoor plants in the house absorb harmful substances from the kitchen air and improve the air quality in your home. (Green home decor miniatures)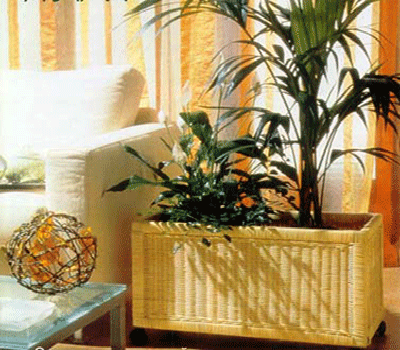 Some of green house plants, like juniper, fill the kitchen air with negative ions of oxygen that make a positive impact on human health.
Product designer Antoine Lebrun believes that contemporary kitchen designs will become compact and multifunctional. He predicts that green house plants, growing in kitchens, will clean the air and decorate home interiors with natural green color and beautiful looks.
He developed an ideal kitchen design for small places. Aion is a futuristic concept, but today contemporary kitchen designs utilize similar features, developing ideas for decorating with indoor plants. (Decorating ideas with indoor plants in the house, indoor herb gardens)
When cooking, small indoor plants act as a filtering hood. When it's time to clean up, placing the dirty dishes in the sink and closing the hood start the eco friendly cleaning cycle.
Tips for decorating with indoor plants
Bringing green indoor plants into the house is only the first step in decorating with plants or home staging in eco style.
1. In order to create an attractive modern home interiors and enjoy healthy indoor plants in the house, you need to select plant pots of proper sizes and shape.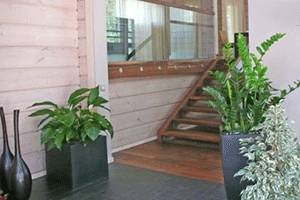 2. Green house plants feel happy in traditional ceramic or modern plastic plant pots.
3. As soon as possible give your indoor plants quality soil, because often green house plants are sold in the peat mixture.
4. Carefully check house plants for pests and diseases, and if necessary give them a treatment right away.
5. Re-plant indoor plants in the house and water.
Indoor plants in the house are wonderful pieces of nature, which help achieve emotional balance, improve the home decorating and create healthier environment in you home interiors. Home staging and decorating with indoor plants or flowers create beautiful rooms and dramatically improve the air quality in modern eco homes for free. (Natural air fresheners, do it yourself recipe)
Money saving tip
Green house plants help save money on home decorating, creating a universal appeal. Decorating with indoor plants in the house, of course, can't save dark, small or lacking any interest rooms, – more home staging actions are required for cluttered gloomy homes, – but it can make home feel healthier, more pleasant and attractive.
Ideas for home decorating with indoor plants:
Decorating with indoor plants, saving money
Recycling decor, old shoes for green house plants
Glass plant terrarium ideas

Here are great ideas for kids toys storage and wall decoration with small cars that everyone would love. DIY organizers, like...
and enjoy free articles sent to your inbox