Mid Century Modern Kitchens, 50 Inspiring Design Ideas in the 50s and 60s Retro Styles

Interior Design Ideas

Kitchen Ideas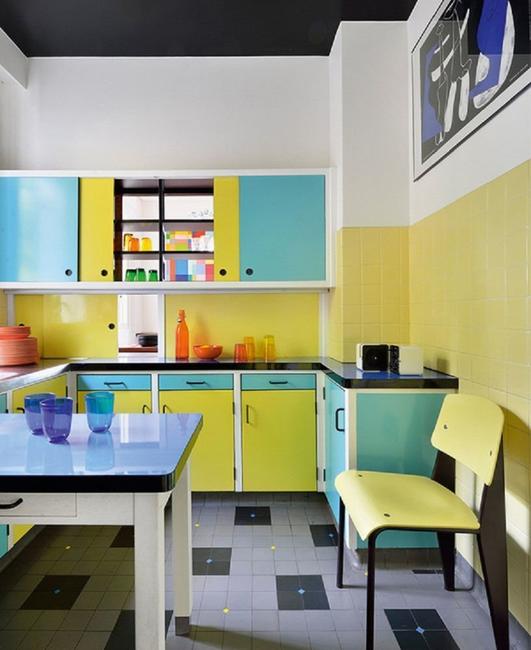 Colorful kitchen design in yellow and blue, plastic furniture, space-saving layout, furniture in the 50s-60s retro styles
kitchen colors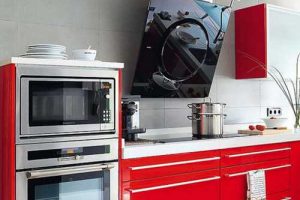 The kitchen design of the 50s and 60s continues to influence modern interiors. Fantastic design trends, set in the USA, made the post-war industry develop practical and compact kitchen appliances and beautiful furniture. Modern kitchen design in the middle of the past century became affordable and attractive. European and American designers worked with artists to create bright, unique, space-saving, and modern kitchen designs.
Today modern kitchens benefit from retro designs of the 50s and 60s. Mid-century furniture and lighting fixtures for kitchens and dining areas still look stylish and beautiful, offering gorgeous decorating ideas in the 50s and 60s retro styles that became classics. The Ant Chair by Arne Jacobsen, the Panton chair by Werner Panton, the Tulip Table by Eero Saarinen, and other designs beautifully enhance modern kitchens.
The 50s and 60s kitchen designs reflected the times when women devoted all their time to family, home, cleaning, and cooking. The generation of housewives enjoyed futuristic designs inspired by space exploration, slowly started to bring new technology into homes, and decorated with neon lights that looked like flying saucers and spaceships. Stylish kitchen appliances, furniture, utensils, tableware show fabulous designs that make fantastic decorations for modern kitchen interiors today.
Mid-century modern interior trends and home decorating ideas
Bright home addition and modern accents, kitchen design with the mid-century vibe
Geometric patterns, screen blocks giving unique looks to mid-century modern homes
Retro-modern kitchens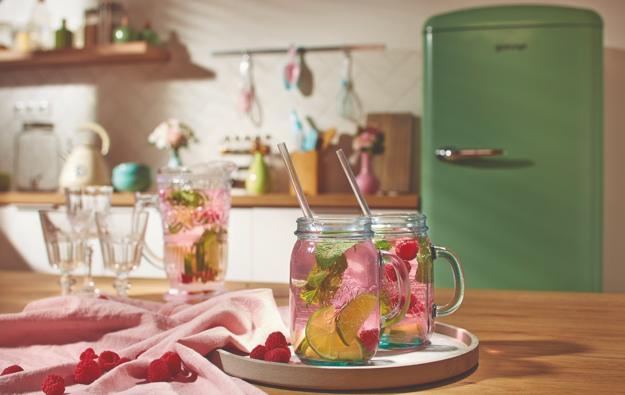 Today's industrial style and modern loft designs are the refreshed reflections on the times when empty buildings of factories, warehouses, and workshops were turned into art studios by artisans and artists in New York. Bohemian living spaces revolutionized the functional and aesthetic concepts and created beautiful, efficient, unique kitchen designs in the mid-century modern style.
Mid-century modern home design, wood textures, neutral colors
Colorful retro fridges, modern kitchen design ideas
Vintage stoves for modern kitchens
1. Kitchen appliances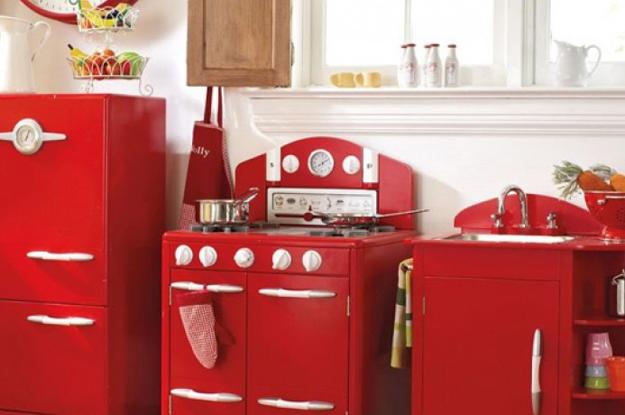 Mid-century modern kitchen appliances include new dishwashers, toasters, blenders, and other small appliances that change the meal preparation process, provide new opportunities to experiment with foods. Inspired by fast-growing car design and manufacturing industries, mid-century modern homes show elements of car forms.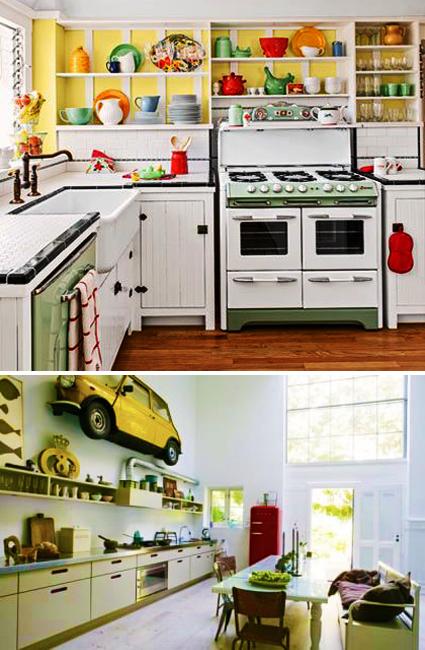 2. Space-saving ideas and kitchen layouts
L-shaped layouts are typical for mid-century kitchen designs. Space-saving ideas and compact furnishings bring modular furniture and built-in kitchen appliances that give a contemporary look to mid-century modern kitchens.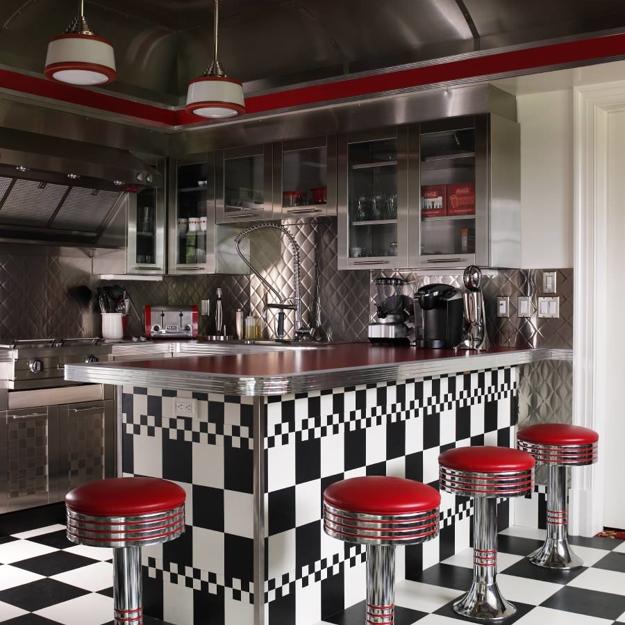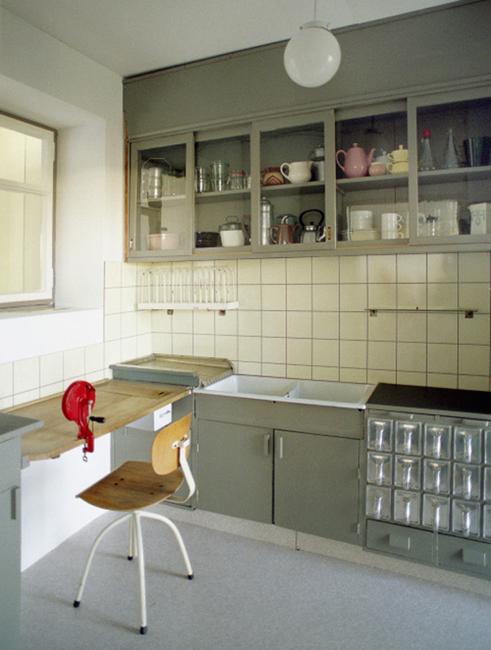 3. Compact furniture design
Space-saving furniture is another great idea that maximizes available spaces.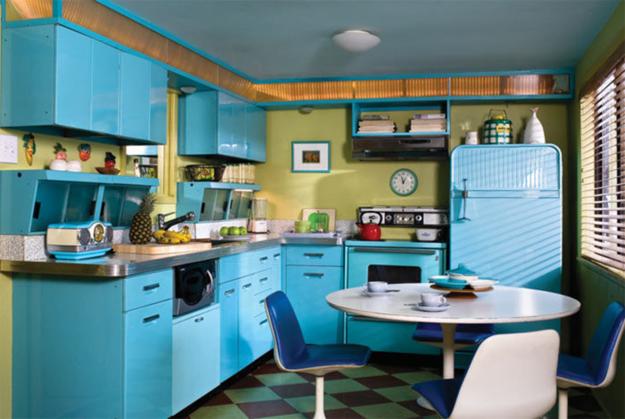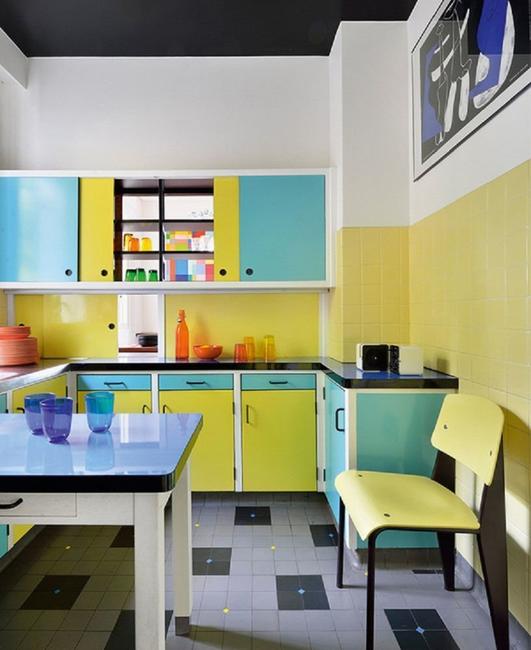 4. Open kitchen-dining spaces
Breakfast nooks and dining areas improve the functionality of mid-century modern kitchen designs.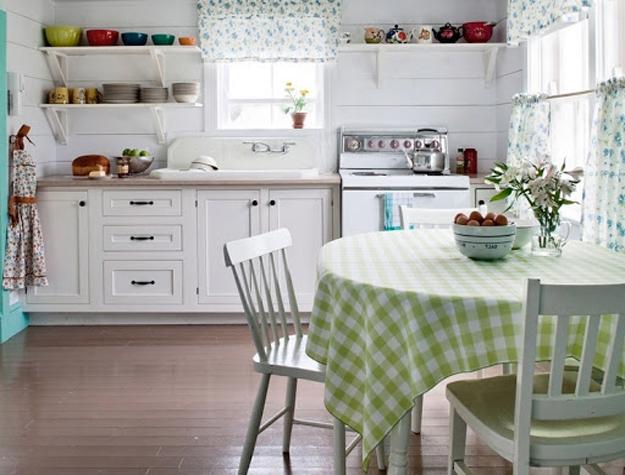 5. Wood furniture and metals
Stainless steel and aluminum add metallic chic to mid-century modern kitchen interiors. Wood furniture keeps kitchen interiors warm and welcoming.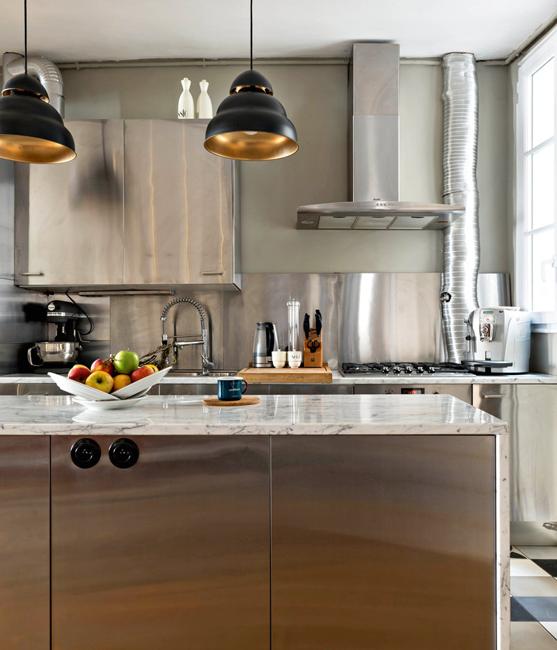 6. New materials
New plastic materials take center stage in mid-century kitchens and work well with aluminum and steel. Contemporary materials create stylish furnishings that are easy to clean, offer practical alternatives and cheap ideas for home decorating.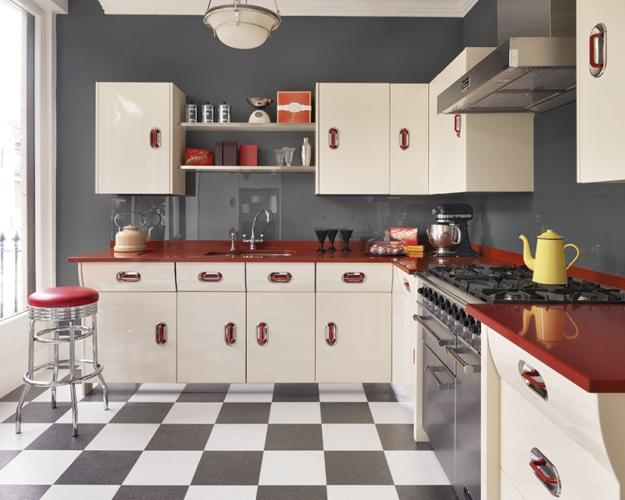 7. Kitchen colors
Rich room colors, like natural wood and chocolate, light brown color shades, ochre, milky whites, beautiful wine hues, and warm oranges are the beautiful interior colors in mid-century modern homes. In the mid-century modern style, kitchen designs mix vibrant hues with soft neutrals and accentuate the kitchen interiors with colorful neon lights.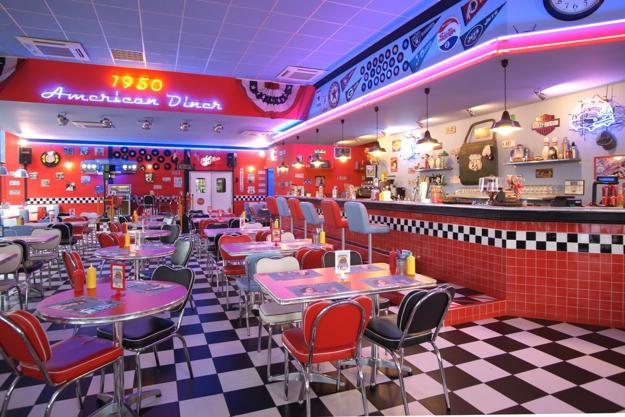 8. Soft lines
Rounded lines and soft geometric shapes are perfect techniques for modern kitchens that celebrate retro styles. A table with mid-century modern chairs recreates the atmosphere of mid-century modern homes.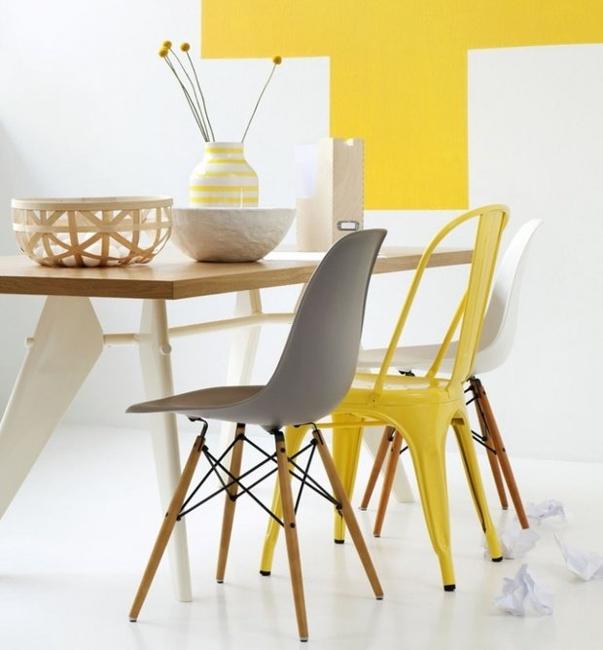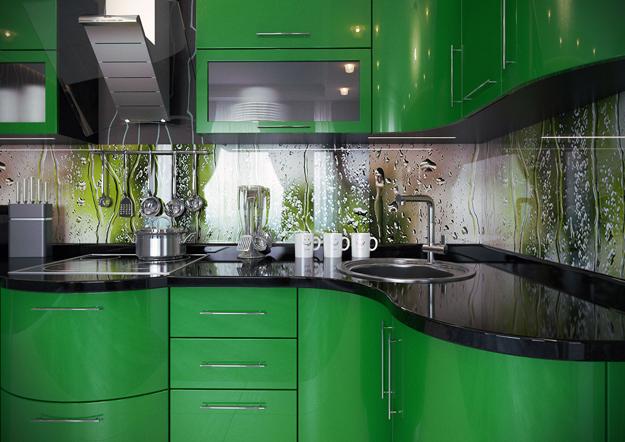 9. Lighting fixtures
Wooden lighting ideas showing stylish geometric forms, artichoke-shaped lighting fixtures, industrial lighting fixtures, and designs inspired by the cosmic themes are ideal for decorating mid-century modern kitchens.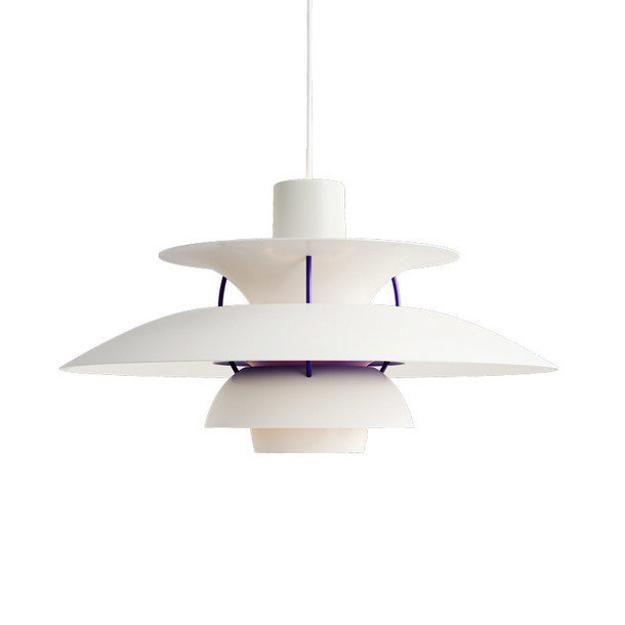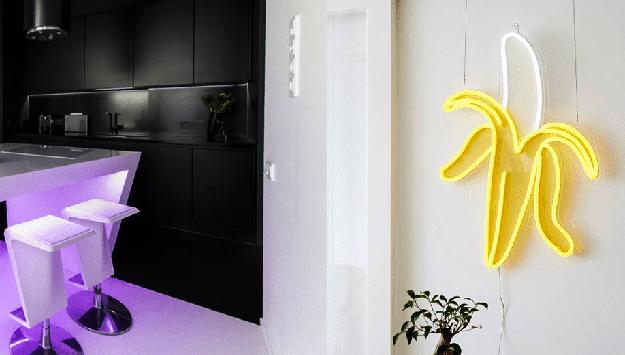 10. Tableware and kitchen decor
Soft lines and mid-century modern prints, simplified geometry, or abstract patterns are perfect for kitchen decor. Mid-century modern tableware in vibrant colors, pastel hues, and earthy colors beautifully accentuates kitchen designs in retro styles.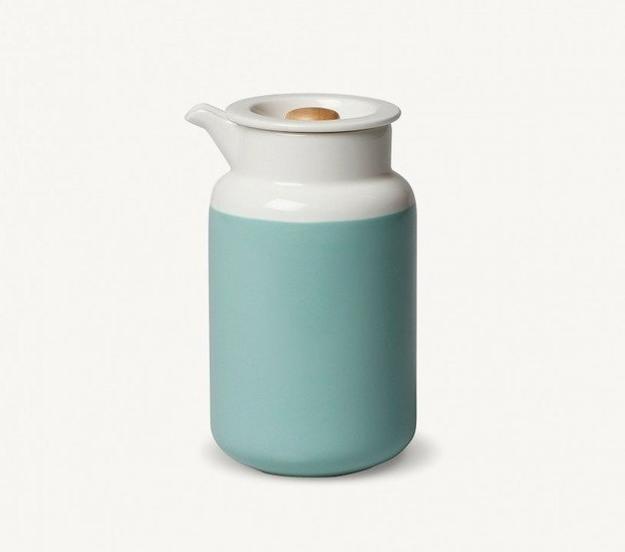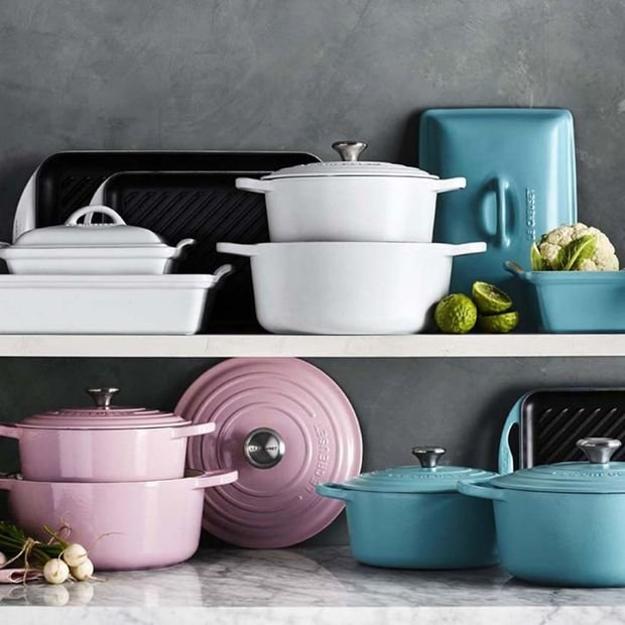 Inspiring retro kitchen designs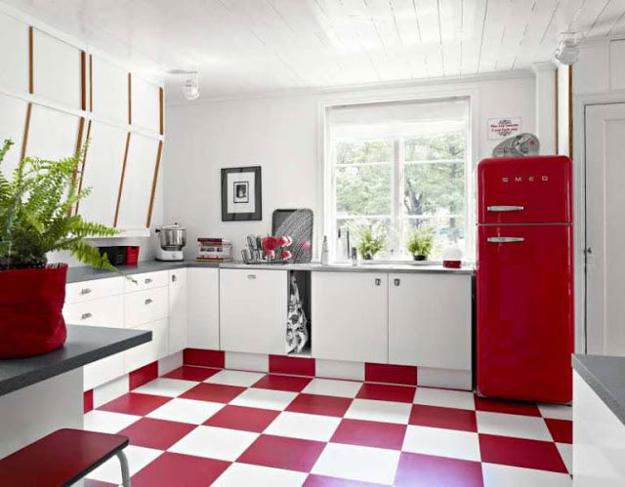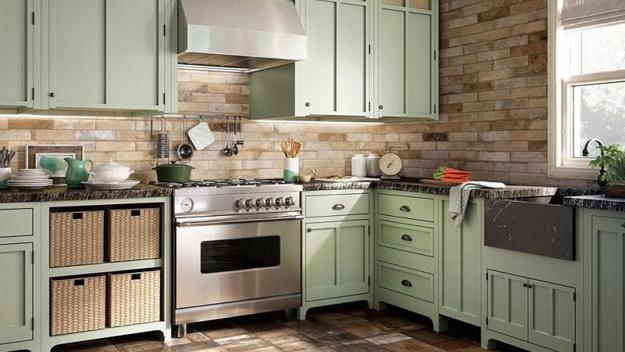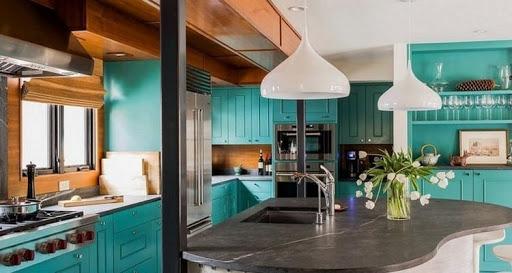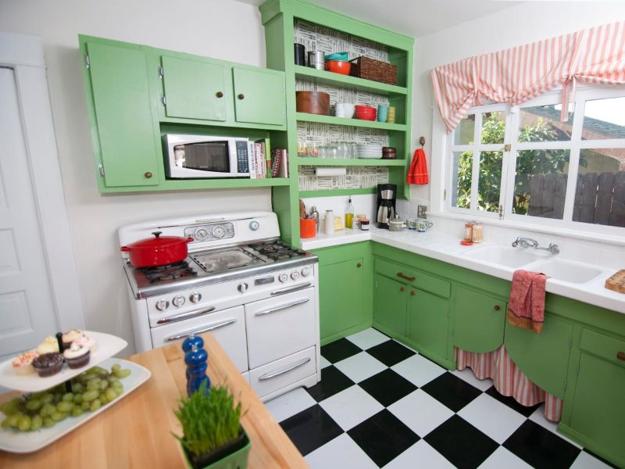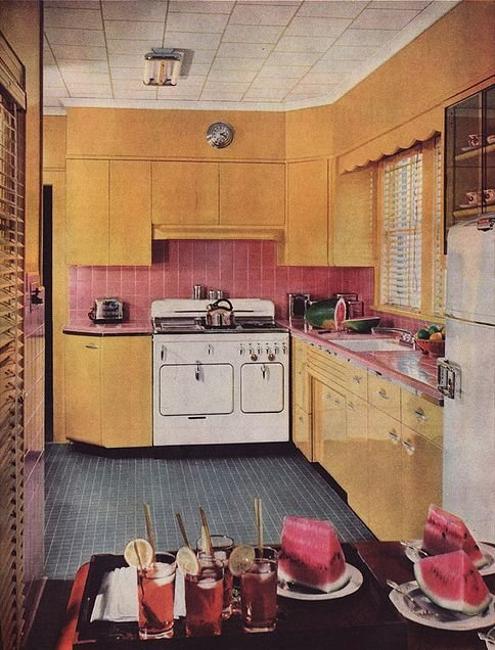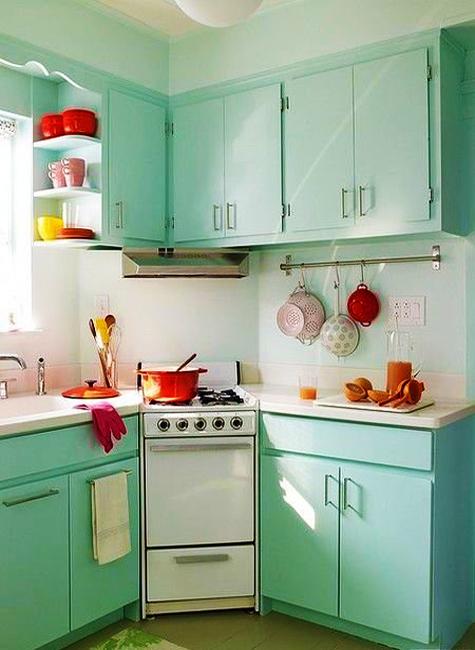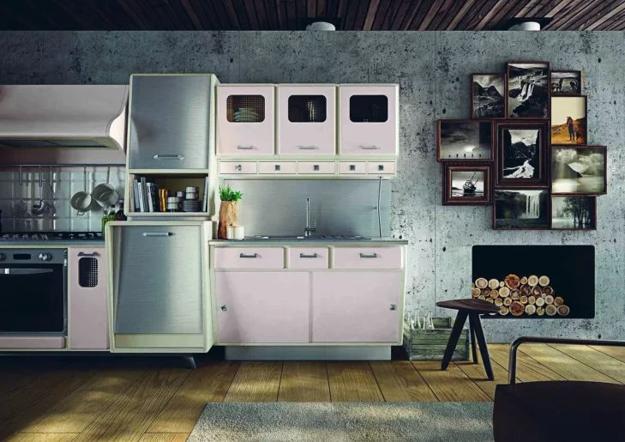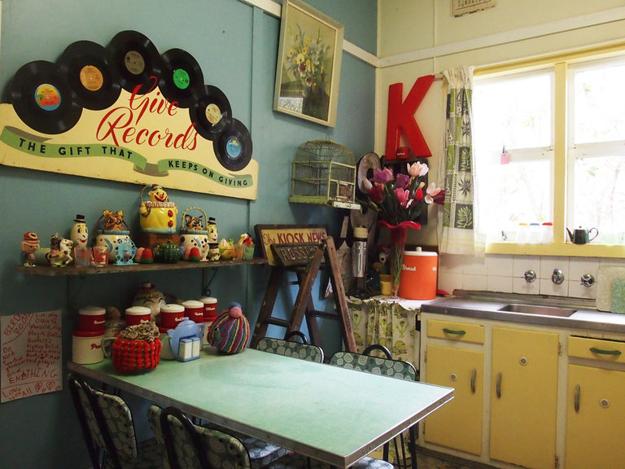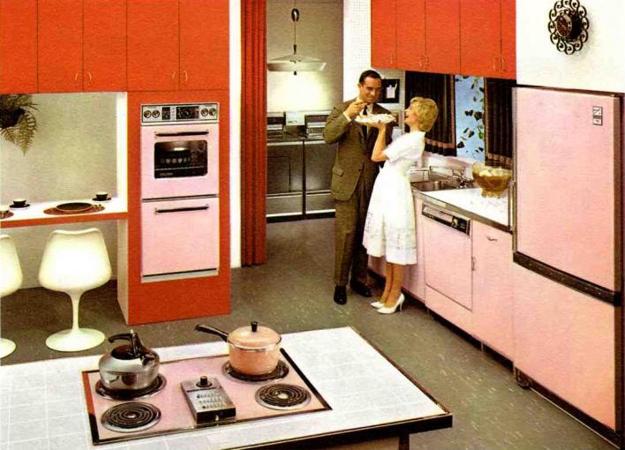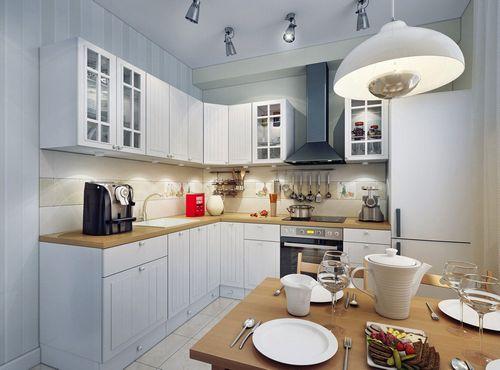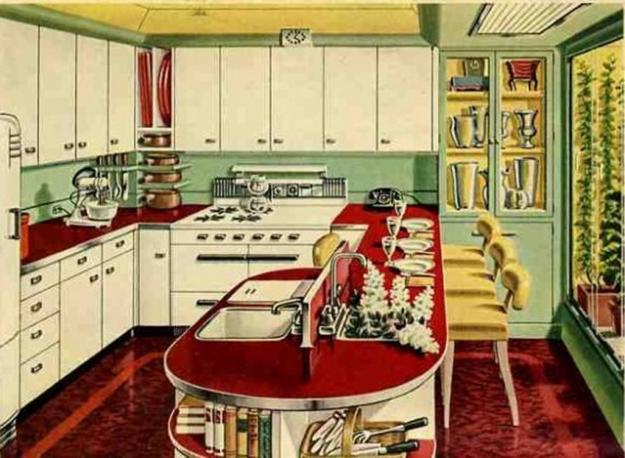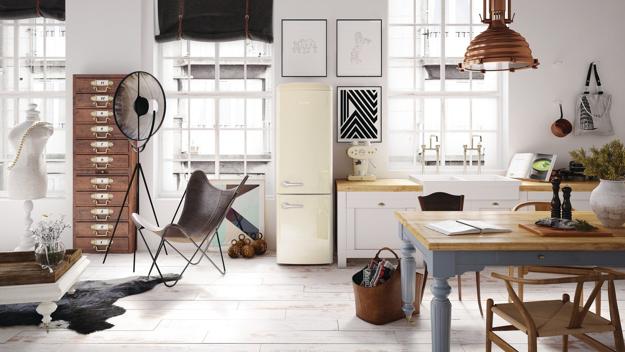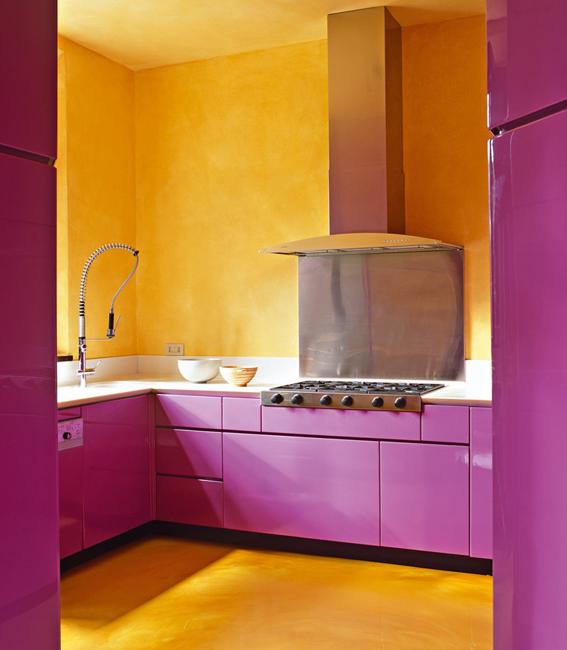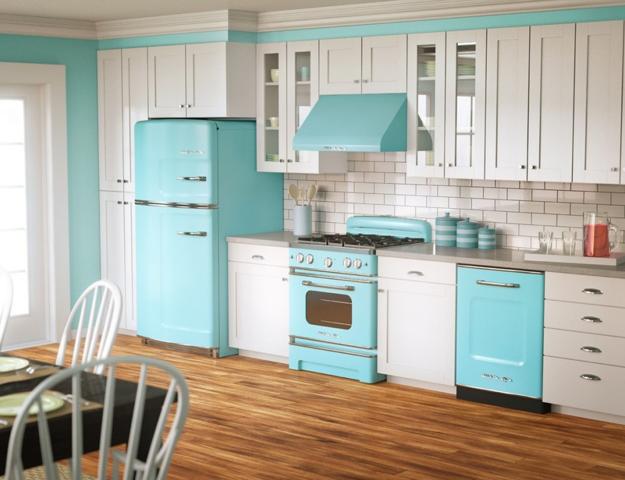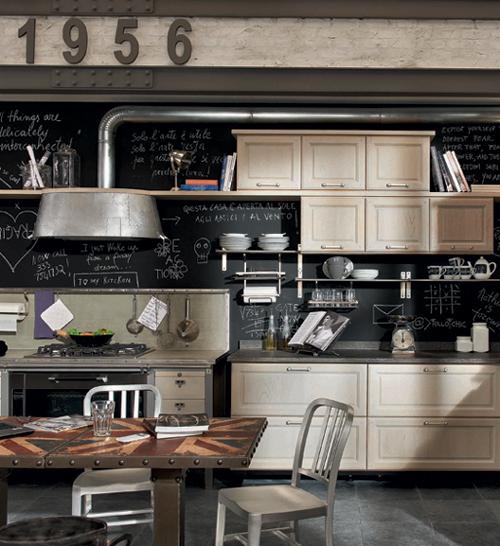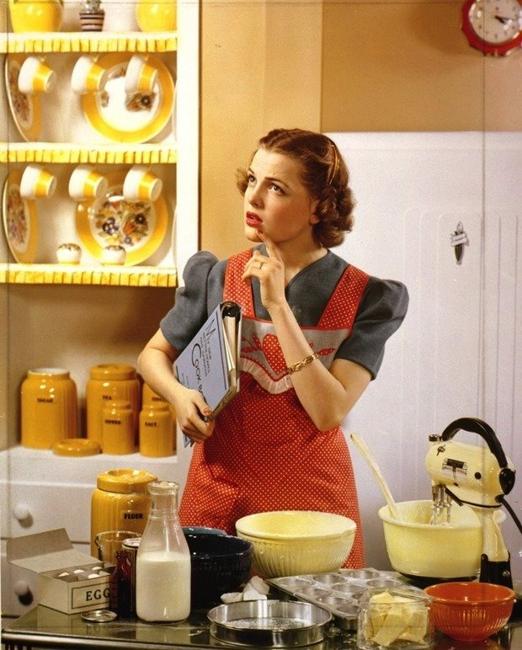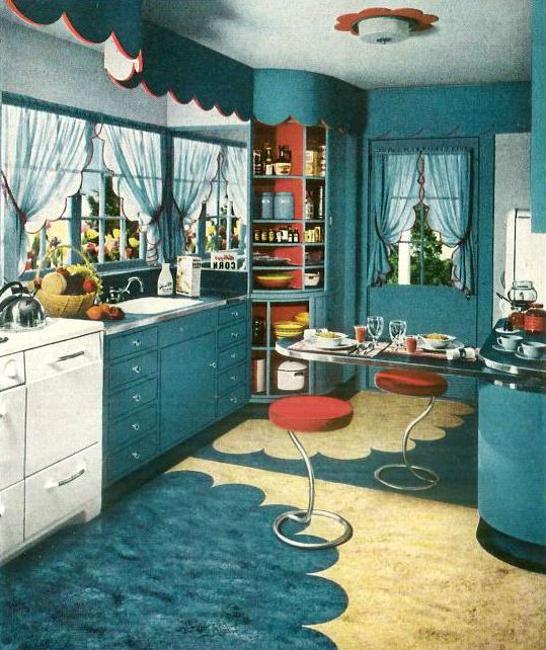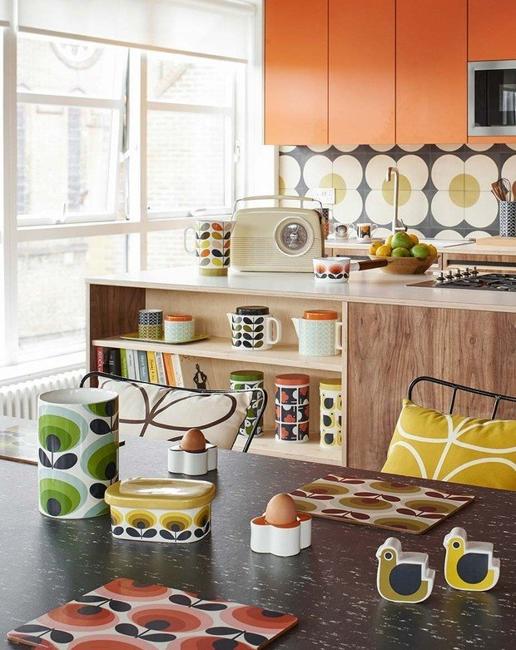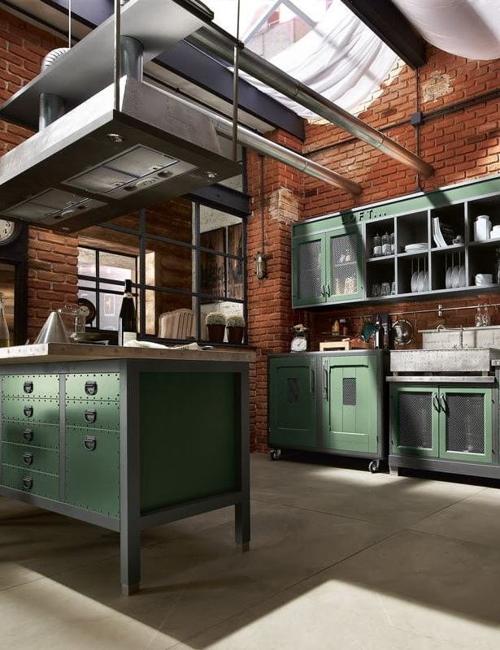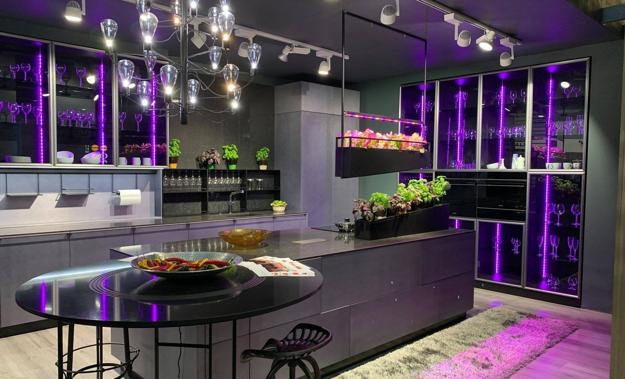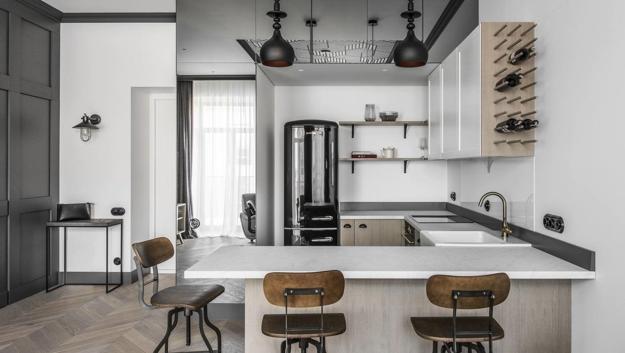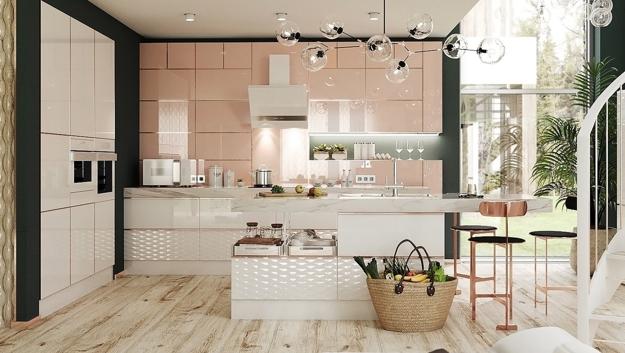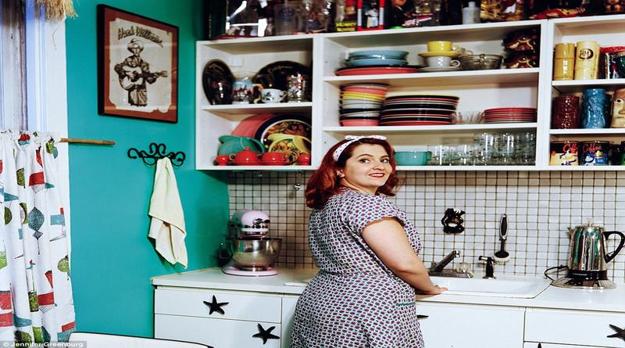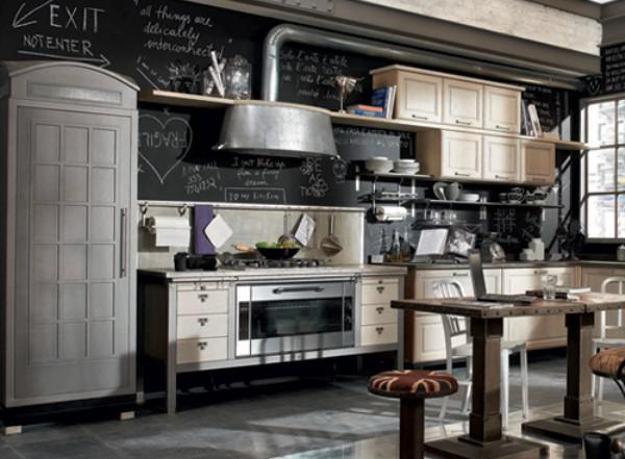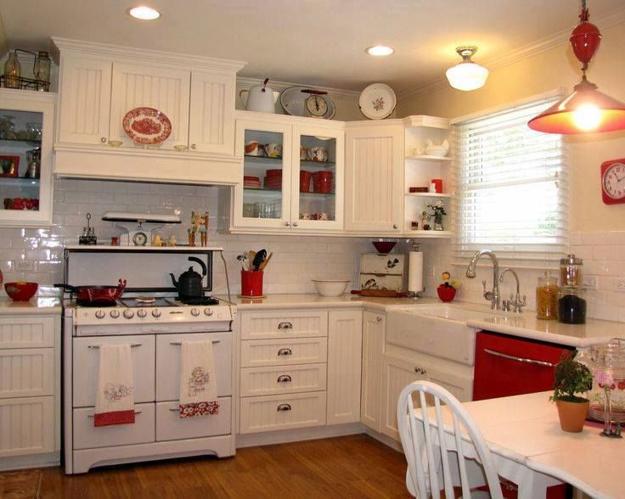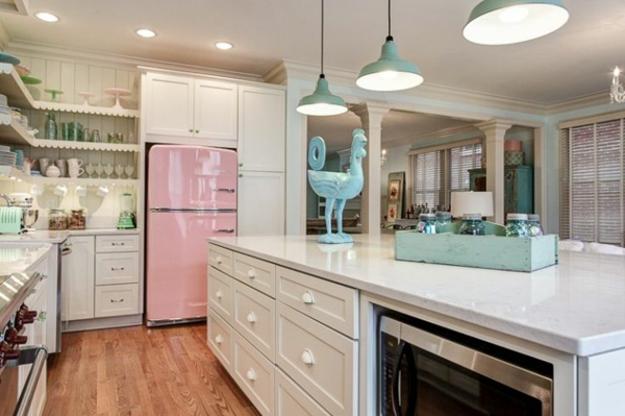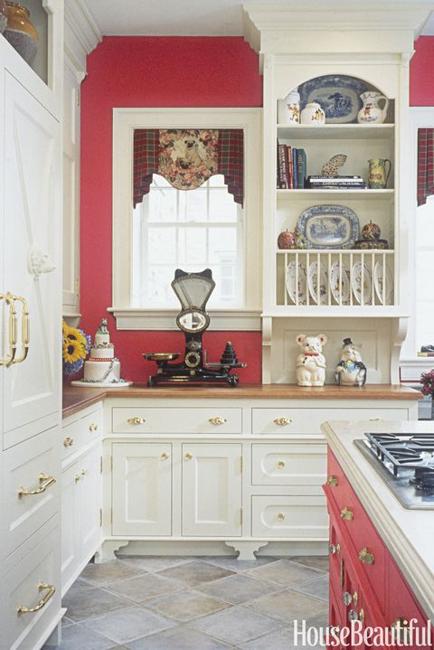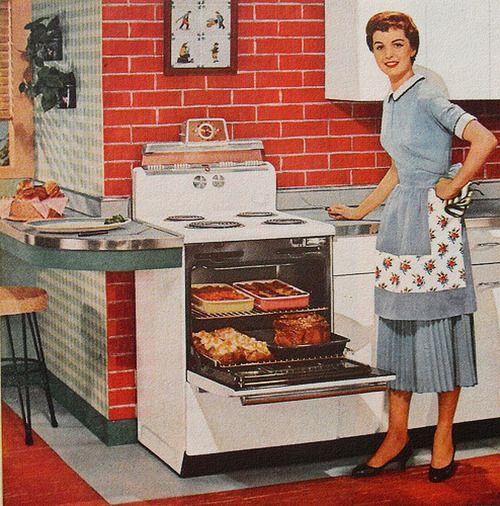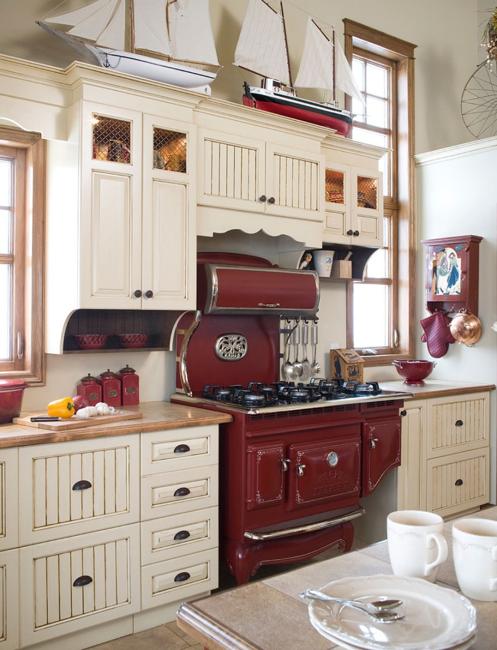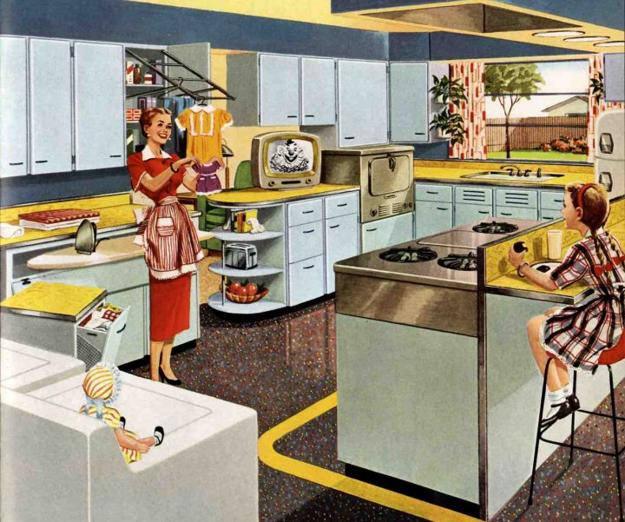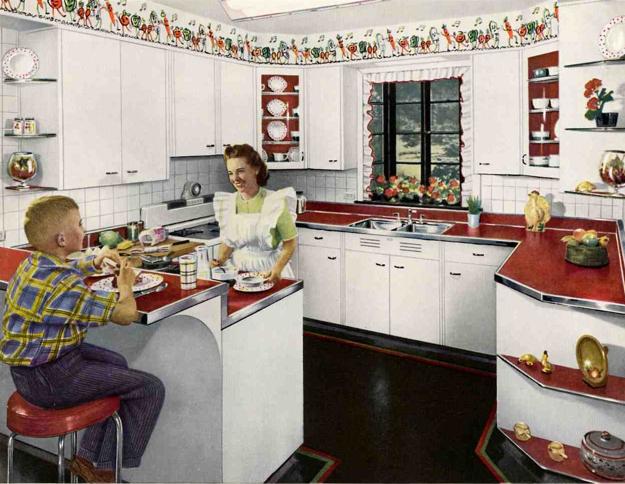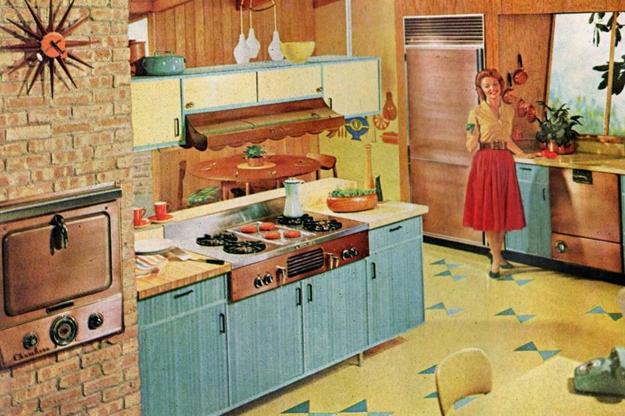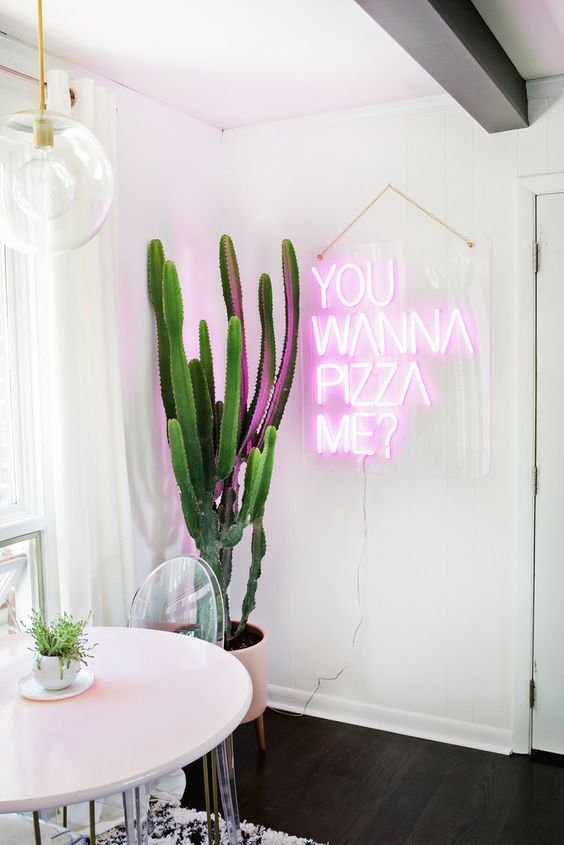 Warm metal accents are easy to incorporate into modern kitchen designs. Metal lamps, hardware, metal tiles, elements of kitchen designs will...
and enjoy free articles sent to your inbox