Smart Kitchen Decorating with Edible Herbs

Kitchen Ideas

Plants and Flowers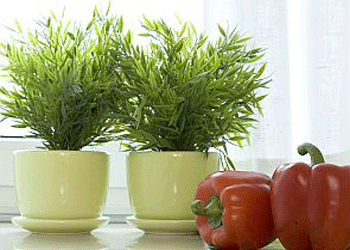 Practical kitchen decorating with edible herbs that add relaxing green kitchen colors
cheap decorations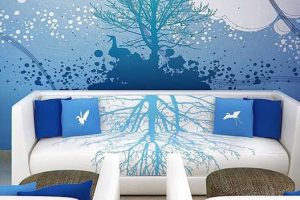 Indoor plants are excellent natural and cheap decorations for kitchens. Kitchen decorating with natural herbs, growing indoors in attractive herb pots, create functional, personal and pleasant atmosphere at home. Many people like growing herbs  in indoor herb gardens for health and cooking, and interior designers offer creative and smart kitchen decorating ideas that include contemporary herb pots for indoor gardening.
Small indoor herb gardens bring relaxing colors into homes, offering eco friendly kitchen decorating ideas. (Look at kitchen decorating ideas and fridge door designs, inspired by nature) Indoor herb gardens add more functionality and interesting accents that personalize kitchen decor. It is important to create welcoming, comfortable and pleasant kitchens, where families spend a lot of time, especially if dining and kitchen areas make one space. Fresh flowers, small green house plants and indoor herb gardens are beautiful cheap decorations that can transform any kitchen into a peaceful and inviting retreat.
It is better to choose simple green house plants for modern kitchen decorating. Tender indoor plants will be uncomfortable in kitchen interiors, where the temperature and humidity level change often and quickly. Someone is opening a fridge, someone is cooking… Edible herbal plants are not so tender. Growing herbs indoors is a perfect decorating idea for large eco friendly homes and for small kitchens. (Glass plant terrarium ideas)
Growing herbs indoors, contemporary kitchen decorating ideas for growing herbal plants or small green house plants
Edible herbal plants will happily grow in your kitchen, beautifully decorating your home with pleasant green color and unique looks.
Talented designers, Bosque Jake and Patrice Morris did a great job developing a very smart kitchen decorating ideas that are great for growing herbs indoor for cooking. Two guys from New Zealand made the task of kitchen decorating with indoor plants simple and enjoyable. Growing herbs in their small indoor garden in the kitchen, harvesting and catching leaves are easy and fun.
Eye-catching kitchen decorating ideas, indoor herb gardens, photo by Indish, UK
Growing herbs indoors, functional contemporary kitchen decorating ideas, www.indish.co.uk
The new kitchen decorating idea is attractive and functional. It is a simple and practical solution for designing contemporary indoor herb gardens in modern homes and growing herbs for health or cooking. Hanging herb pots save space, making kitchen decor more functional, comfortable and interesting.
How do cooking herbs grow upside down? Well, it is not an ordinary plant pot. Amazing containers for an indoor garden can be fixed on a kitchen ceiling. Their design keeps the soil and water inside.
Green house plants, blooming or herbal plants, attractive containers and plant stands are great items for eco friendly modern kitchen decorating. Natural and cheap decorations in the combination with light kitchen decorating colors and natural materials create functional, comfortable and modern kitchen interiors in eco style.
Practical kitchen decorating ideas,edible herbal plants, small indoor herb gardens, edible cheap decorations for kitchen windows
Pleasant and relaxing green home decor miniatures, growing in indoor herb gardens, create the sense of harmony. Green house plants, flowers and herbal plants look great with light or dark kitchen furnishings, suit all styles and kitchen decorating ideas. Elegant white kitchens with green herbal plants are a great choice for creating spacious and stylish kitchen interiors. White and green color combination is perfect for fresh kitchen decorating or creating an airy and pleasant kitchen while staging your home for quick sale.
You need a design inspiration and a bit of knowledge how to decorate a kitchen with green plants, saving money, to use tremendous opportunities that indoor plants offer for interior decorating. It is easy to make your kitchen look brighter, more spacious and more inviting. Light kitchen colors will dramatically change your kitchen space. Smart decorating ideas with green house plants, fresh flowers or indoor herb gardens improve the air quality in homes and add natural accents to balance kitchen decor.
Kitchen decorating ideas:
Stainless steel tiles for modern kitchen decorating
Modern kitchen color trends
Recycling decor, old shoes for green plants
Green house plants, cheap decorations, modern kitchen, growing herbs indoors
Kitchen decorating ideas, indoor herb gardens, small window herb garden

Here are great ideas for kids toys storage and wall decoration with small cars that everyone would love. DIY organizers, like...
and enjoy free articles sent to your inbox