Amazing Artworks and Inspiring Craft Ideas, Colorful Birds Designed with Flower Petals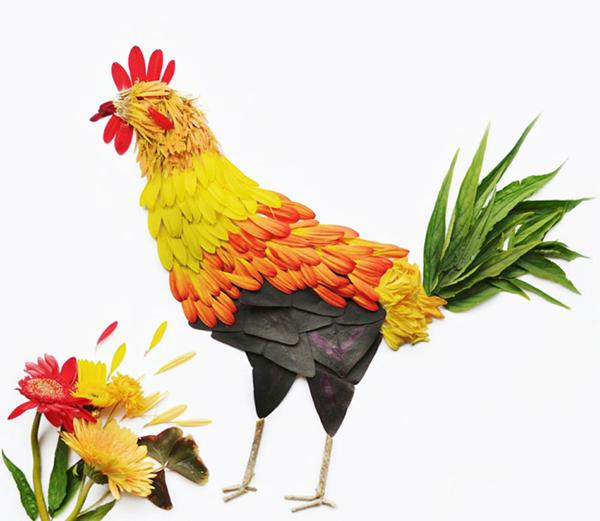 These exotic birds are rendered in colorful flower petals. Artist Red Hong Yi creates fabulous artworks with beautiful flowers which she turns into colorful birds. The artworks are amazing and inspiring, offering creative ways to explore new craft ideas and enjoy art projects with beautiful flowers.
Dodo bird is made with white, pink and orange chrysanthemum flowers. Kingfisher bird is creates of gerberas, butterfly peas and purple shamrocks. The parrot is designed with butterfly peas and gerberas. Flamingos are made from pink gerberas and twigs. The peacock is made from butterfly pea flowers, bottlebrush leaves, coconut leaf sticks, alamandas or trumpet flowers. The hornbill made of chrysanthemums, germeras and purple shamrocks. The rooster is designed with gerberas and leaves. The northern cardinal is rendered in red gerberas and deep purple chrysanthemums, combined with dill.
The birds look bright and beautiful. Red Hong Yi, www.redhongyi.com/ uses mundane materials as the art medium, encouraging to rediscover the surroundings and find fresh inspirations for creative and unusual craft ideas. The Malaysian artist and architect has developed a collection of fabulous artworks, exotic birds rendered in flower petals.
Flower arrangements for beautiful brief moments, amazing artworks with flower petals
Personal notes on flower petals
Edible rose petals for food decoration and gourmet recipes
Rendering birds in colorful flower petals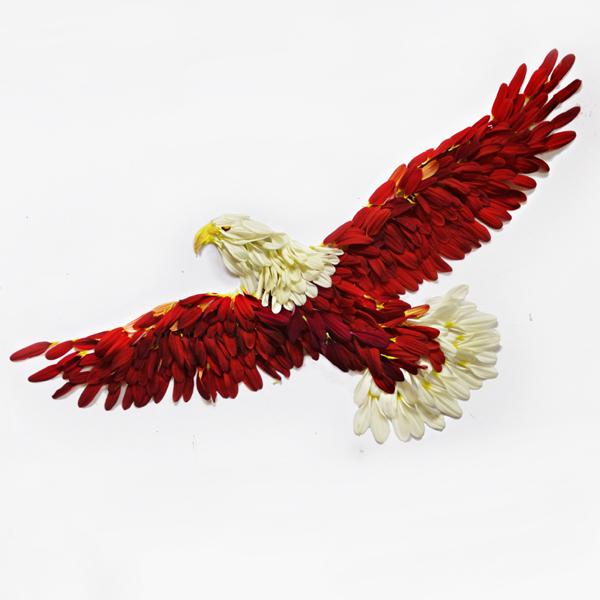 All gorgeous birds are rendered in gerbera flowers, herbs and twigs. Each month Red Hong Yi selects a new material for experimental art projects, giving great inspirations for all who enjoy creative art and craft ideas.
The designer carefully layers the delicate flower petals on top of each other to create these exotic birds. Bright colors of fresh flower petals add charm and fabulous look to amazing bird artworks. The artist uses flower petals as feathers for adding ed texture to images of tropical birds.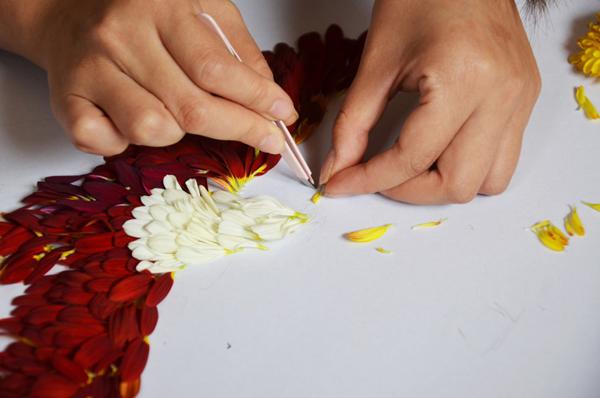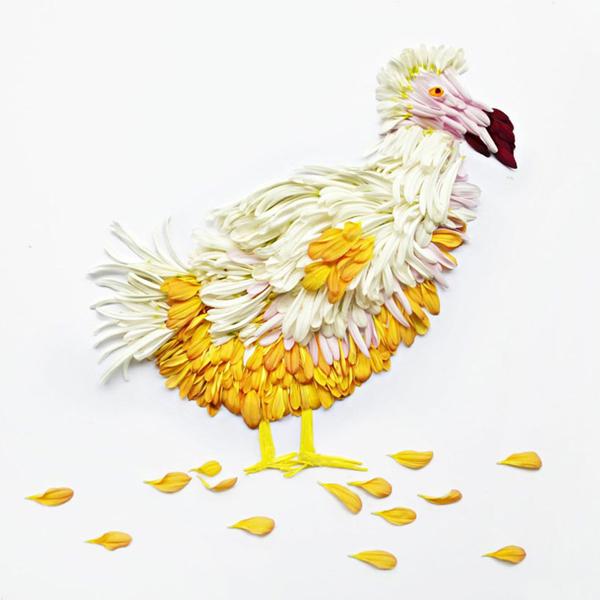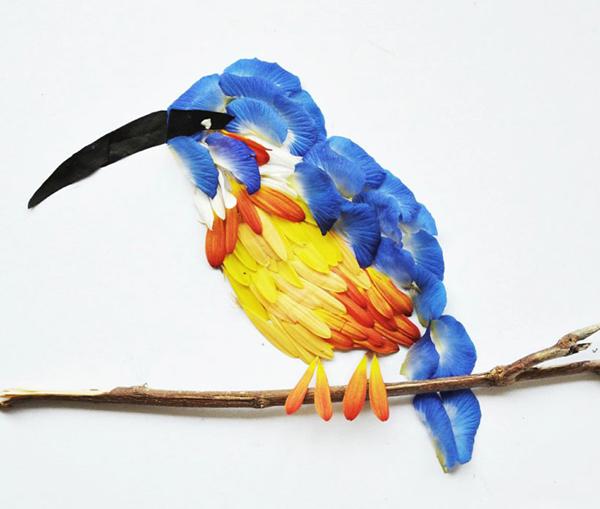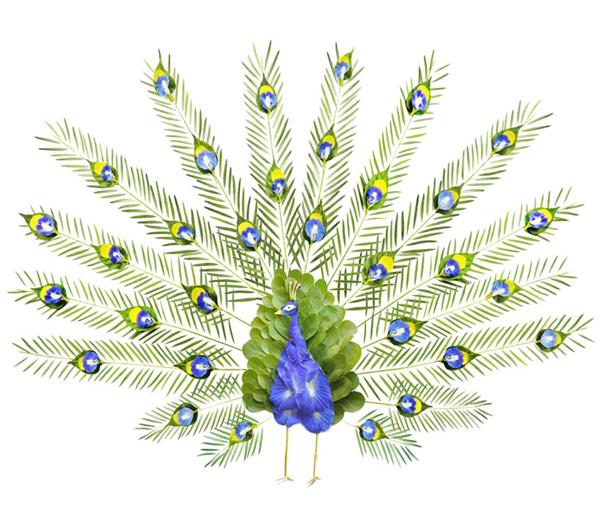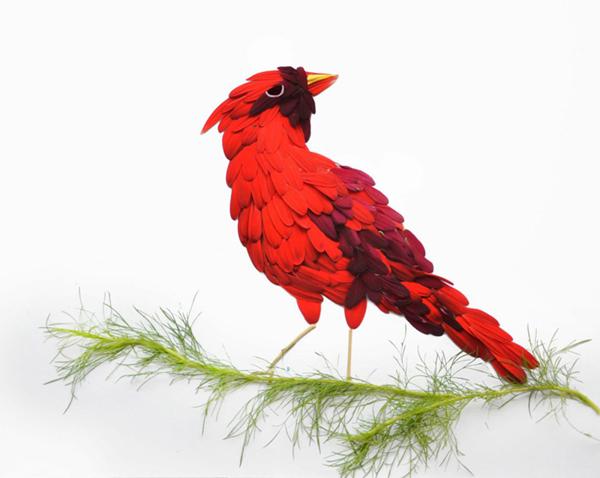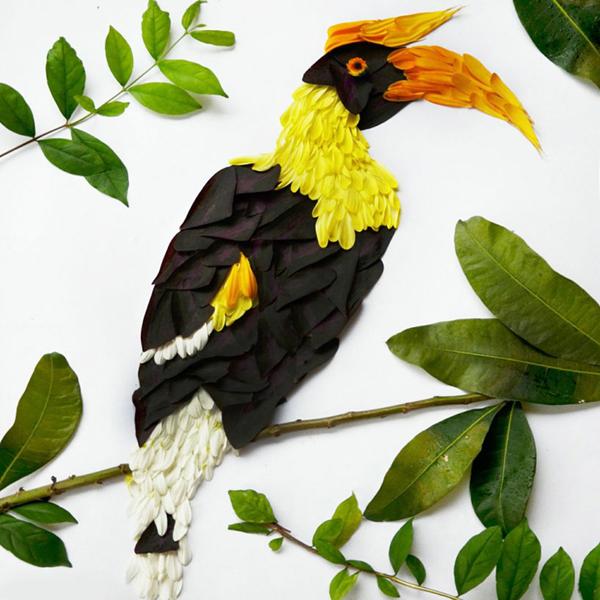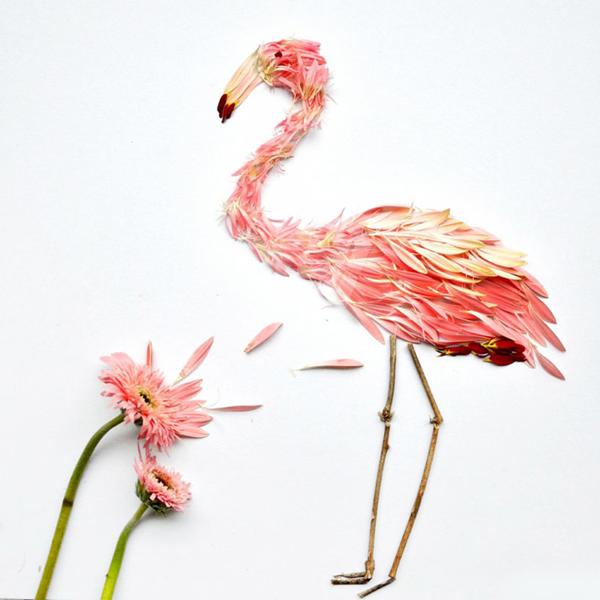 More from the art of decor

There are hundreds of reasons to recycle metal parts, old cookware, wires, tools for creating unique designs and decorating your office...