Modern Kitchen Design, Simple and Sleek Masterpieces for Contemporary Kitchen Interiors

Interior Design Ideas

Kitchen Ideas

small kitchens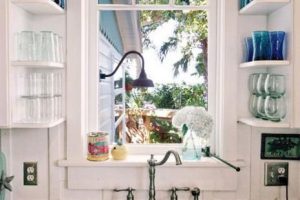 Elegant modern kitchen designs from SieMatic present new kitchen ideas for Smart homes and stylish kitchen interiors. Modern kitchen designs feature high-tech appliances, simple shelves with convenient storage, large kitchen islands, innovative contemporary kitchen lighting ideas and kitchen cabinets that provide plenty of storage space and add chic to multifunctional kitchen interiors.
Creative new design ideas, that have been developed for Smart homes and modern kitchen designs over a few years, include integrated into panels, programmable contemporary lighting, DVD players, MP3, TV and internet connection. Contemporary kitchen design offers e-library with recipes, cooking instructions and 32-inch monitor, digital TV, port for i-pod, all built into attractive and very decorative front panels.
Simple and sleek, contemporary kitchen designs from SieMatic, www.siematic.com offer large storage and light weight, slowly retractable, safe and comfortable to use kitchen cabinets with drawers and cabinets doors that look elegant and beautiful. Impressive contemporary kitchen interiors are designed for comfort and function, providing  ideal places for cooking chefs and guests, and bringing chic and style into modern homes.
Contemporary kitchen designs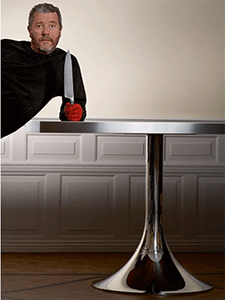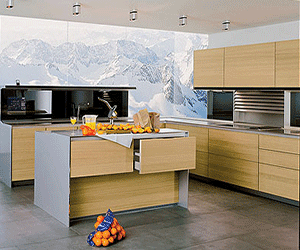 European designer Philippe Starck presents his veiw at modern kitchen design. He created four stylish, spacious and modern kitchen designs for German company Warendorf.
For many years he have worked at various projects, developing new design concepts of modern kitchen cabinets and dining furniture, lamps, contemporary chairs for hotels and residential interiors. Now he presented a new design concept for contemporary kitchen interiors, perfect for modern lifestyle when kitchens are the center of family life.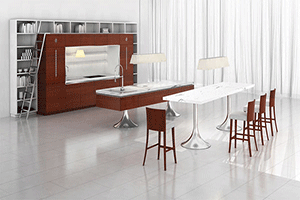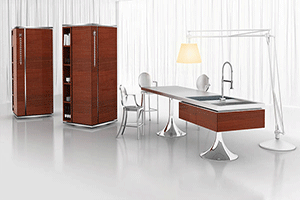 10 modern kitchen ideas from Starck
1. Modern kitchen design includes contemporary cabinets with decorative panels, open shelves, LED lighting and large sliding drawers.
2. Contemporary lighting ideas and comfortable dining areas make multifunctional modern kitchen interiors with islands the heart of the home.
Modern kitchen designs with attitude
3. European designs show comfortable small kitchens in bright warm colors. Small kitchens in contemporary style feature stylish sleek forms, simple lines and space saving storage that enhance functionality and improve their attractive look.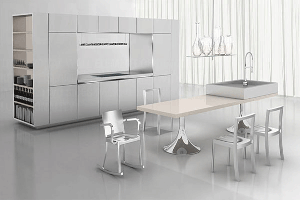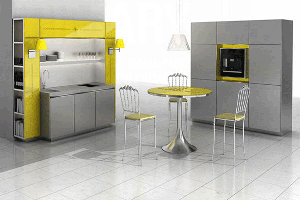 4. Inspired by retro-modern kitchen design ideas, the designer brought open book shelves into kitchen interiors. The Library kitchen features book shelves that surround elegant kitchen cabinets and add a cozy and peaceful feel to modern kitchen design.
5. Large kitchen islands and dining tables, comfortable chairs and impressive contemporary floor lamps create pleasant and inviting modern kitchen interiors in simple, elegant and luxurious style.
Modern kitchen cabinets, black-white-brown color schemes
Modern kitchen cabinets, white kitchens designs
6. Multifunctional modern kitchen cabinets, high-tech appliances and gadgets turn contemporary kitchen interiors into the center of family life, encouraging luxurious and comfortable lifestyle and adding chic details to modern homes. The Trumpet kitchen features a contemporary kitchen island with storage, stylish sink, faucet and marble top.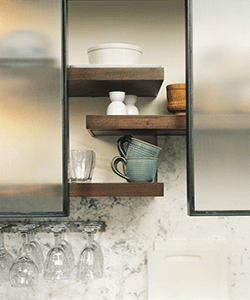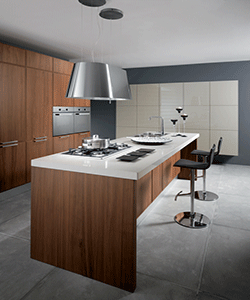 7. Comfortable and warm brown colors help bring relaxing atmosphere into modern kitchen interiors with almost neutral colors. Bright colors make small kitchen designs look more interesting and attractive. Elegant and airy white and silver color combinations with natural wood tones create beautiful modern kitchen designs with a flavor of contemporary style and chic.
Contemporary kitchen cabinets design ideas from artistic engineer
Creative home lighting design ideas
8. Contemporary kitchen Tower offers modern storage units for all utensils and kitchen appliances. A stove and a sink are built into a tall rotating tower with sliding doors and thoughtfully designed shelves. Space saving ideas add unique style to small kitchen designs and transform small homes with good organization and contemporary storage solutions.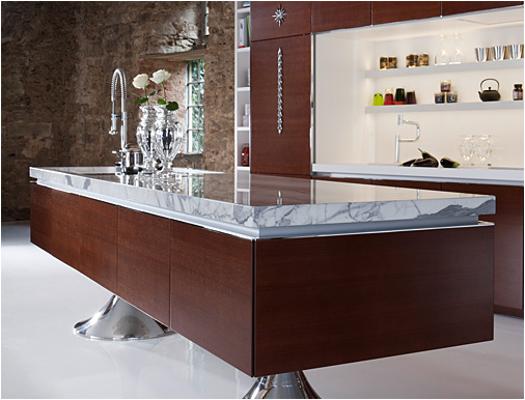 9. Small kitchen design Duality is a combination of modern kitchen cabinets, a kitchen island with a large sink and four contemporary chairs. The work and dining surfaces with a square-shaped sink is an example of contemporary European designs that incorporate space saving ideas into small kitchen interiors and turn small rooms into beautiful and functional modern kitchens.
Modern kitchen cabinets, purple color schemes
Modern kitchen cabinets, storage design
10. The Primary kitchen presents luxurious and very attractive small kitchen design ideas. The contemporary kitchen is functional, simple and bright, ideal for creating modern small spaces.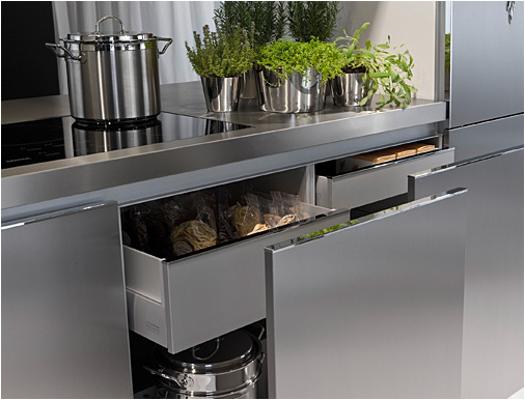 Modern kitchens
Open shelves and glass doors, modern lighting design ideas and contemporary stainless steel appliances add shine and style to small kitchens and beautify large kitchen design, creating impressive and spacious contemporary kitchen interiors which comfortable, elegant, inviting and luxurious.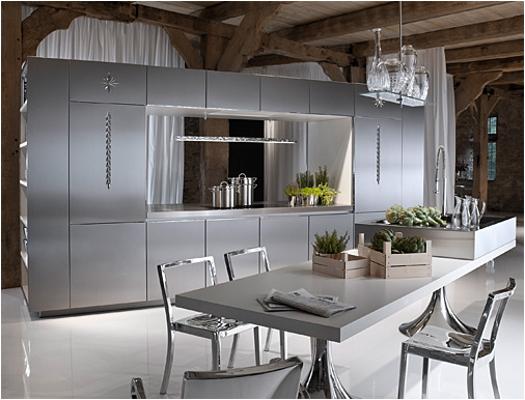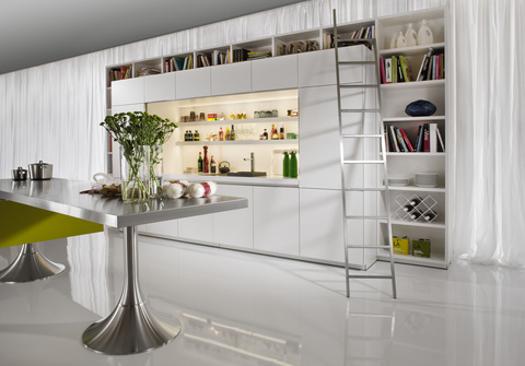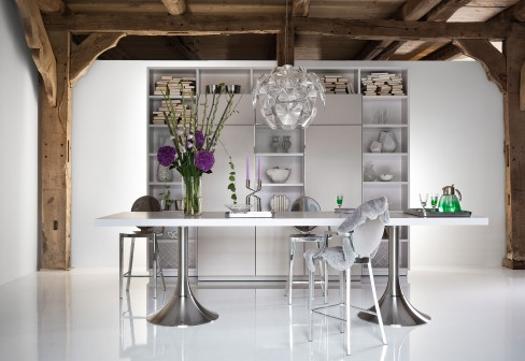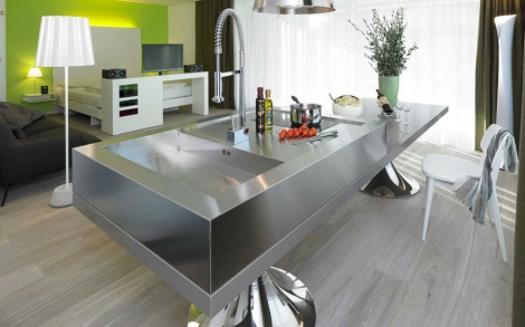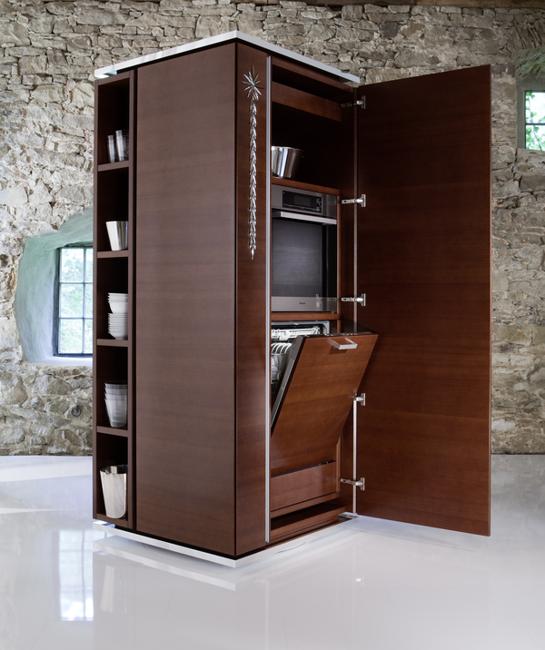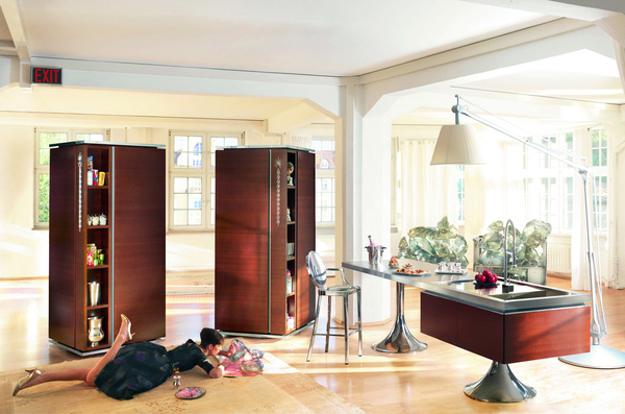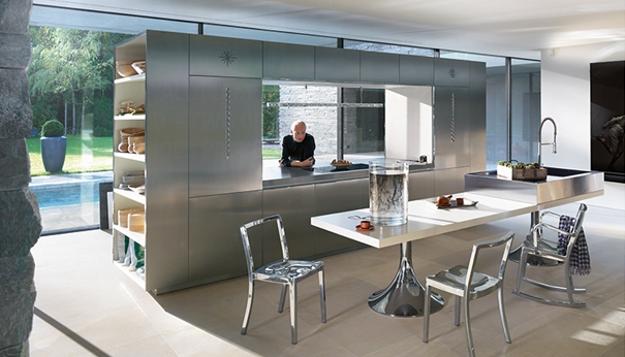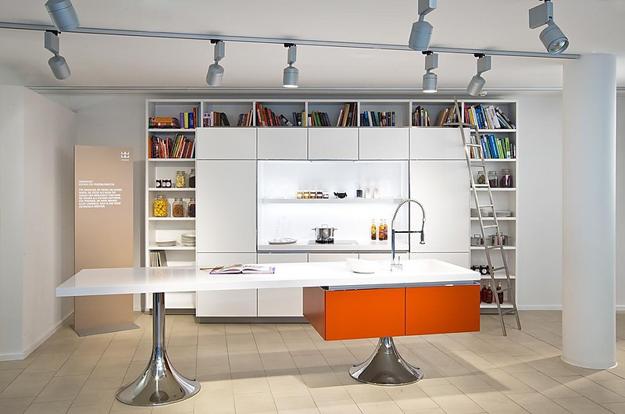 Warm metal accents are easy to incorporate into modern kitchen designs. Metal lamps, hardware, metal tiles, elements of kitchen designs will...
and enjoy free articles sent to your inbox