Feng Shui Room Design, Furniture for Corners in Modern Homes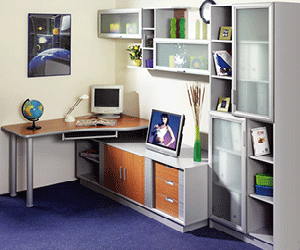 Modern student desk, space saving home office furniture for corner
Modern furniture for corners is stylish and functional room furniture that takes less living space and creates home interiors that appear larger. Modern furniture for corners are great for small spaces. A dining room corner hutch, a corner sofa, a corner TV unit or a student desk are space saving furniture pieces that maximize available spaces. Corner shelves and office desks, corner storage with wall mounted units, corner bookcases and day beds, placed in a corner of a room, are attractive and functional room furniture items that add more style and comfort to decorating small apartments and homes.
If you face a space crunch, you can opt for a corner closet or place a bed in a corner of your room. Living room furniture for corners can effectively utilize and maximize the available space also. Modern furniture for a corner, – corner sofas, which can be converted into a bed, – is a good space saving idea for home decorating,especially great for small rooms.Contemporary furniture for corners ensure optimum utilization of living spaces, creating neat, organized and modern room design.
However, popular space saving ideas and modern furniture for corners add rectangular shapes to room design. Office desks, sofas and beds, designed to fit into a corner of a room, modern living room furniture for corners and storage furniture pieces do not create good Feng Shui. According to Chinese Feng Shui masters, only rounded edges and smooth curves, that stimulate the energy flow through home interiors, are recommended for creating harmonious, energy balanced room decor.
Modern furniture for corners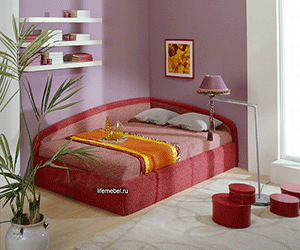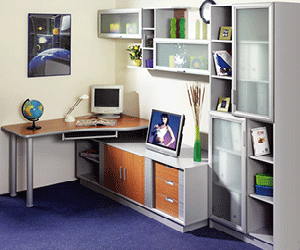 Feng Shui for furniture in a corner
Chinese Feng Shui masters suggest to avoid sharp angles that modern furniture in rectangular or square shapes have. Room design with furniture in corners that have sharp angles is considered unfortunate.
Creating a soft corner in a room with Feng Shui cures improves room design, brings balance and helps Feng Shui room layout with furniture in a corner.
Contemporary furniture for good Feng Shui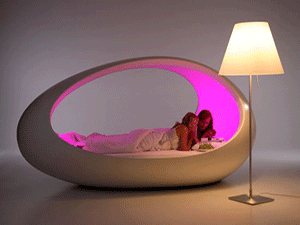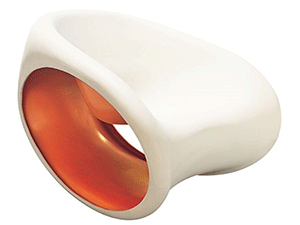 Ancient Chinese Feng Shui masters suggested to Feng Shui room corners by decorating and softening architectural elements, like exposed posts, sharp angles and edges, that slow down the chi energy flow. A corner of a room is great for triangular or rounded dining room corner hutch, corner bookcase, corner shelves or office cabinet. Decorating corners with green house plants, is also effective, – Chinese Feng Shui home design guide suggests.
Feng Shui home, bathroom decorating ideas
Good Feng Shui for room layout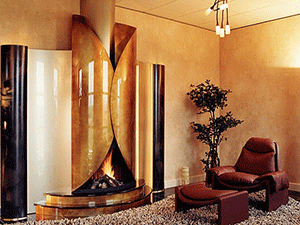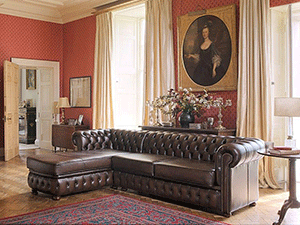 A person facing a room corner while working at the desk or sleeping on a bed which is placed in a corner of a room, inevitably loses energy, Chinese Feng Shui masters advise. A person in the corner is unconsciously fighting the negative impact of energy stagnation and bad energy that collects in corners.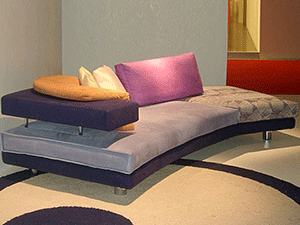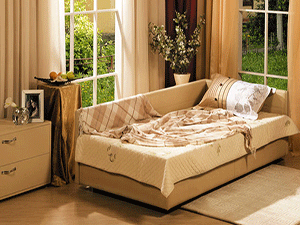 Decorating a corner with Feng Shui cures
If you already have  furniture in corners, like a bed designed to fit a corner of a room, or a corner office desk, decorate the corners with lush green house plants in hanging pots. Attractive artificial plants in hanging baskets or flowerpots are Good Feng shui cures for a corner also. Simple room decorating with house plants and images of green plants protect homes and Feng Shui room design awith furniture in corners. Green house plants pkaced above furniture in corners, help to Feng Shui your room layout and balance interior design.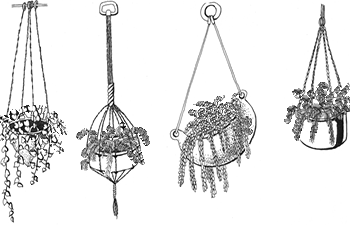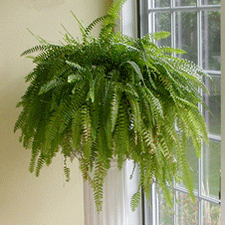 Modern furniture design and room decorating ideas
Home office furniture design, ergonomic elegance
Functional kids room design, understanding kids nature
Space-saving ideas for modern kids bedroom

Christmas trees in small to medium sizes are excellent ideas for decorating small apartments and homes for winter holidays. Smaller Christmas...