Home Office Furniture, Ergonomic Elegance of Modern Office Desks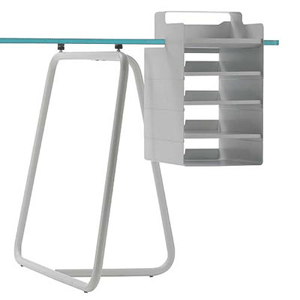 Modern computer desk with hanging storage.
home office designs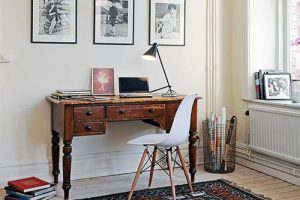 Modern office furniture are not only functional and ergonomic, but aesthetically pleasing, elegant and decorative. Russian furniture design company Actual Design sells impressive and truly unique furniture pieces. Their modern office furniture items, – desks, shelving units and chairs, are made of wood materials and look beautiful. Console computer tables, storage units and TV stands, home office cabinets, ergonomic office chairs, book shelves and wooden sofa-benches create the Brazo collection.
Ergonomic contemporary office furniture is made of beech and birch wood materials, and finished in cherry, mahogany, oak, walnut, silvery, white or black colors. Actual Design ideas are focused on curvature and pliability of wood, creating artistic items of beautiful wood that are unusual and creative. These unique furniture offers a great alternative to personalize home and office designs with sculptural items made of wood.
Playful and elegant, the contemporary furniture collection makes a strong statement, showing unusual shapes and bringing original designs into modern offices. The TV stands with three drawers, home office cabinets and book shelves provide attractive storage space and create fabulous centerpieces for modern home office decorating.
Sculptured modern office furniture made of wood
Unique console design ideas, contemporary office furniture, computer desks
Stylish home office chairs from Brazo collection
Beautiful modern chairs and sofa-benches with a console that serves as a small side table can be ordered with a soft seats made of leather or contemporary furniture upholstery fabrics in various colors and textures.
Each of modern office furniture items is spectacular and stylish. The wood furniture pieces offer unusual, interesting and eco-friendly products to enrich and personalize home and office designs.
Stylish TV stand, modern home office furniture design ideas from Russia
Contemporary home office furniture, solid wood bench with leather seat for modern office
Space saving furniture design for small spaces
Young designers from Indigo Design Studio, Denmark, presented a unique furniture design idea for small spaces and large offices. The Folding Tables allow to change office designs by adding tables and creating larger working surfaces which enhance ergonomic interior design and add flexibility to working areas. These space saving tables demonstrates a fresh look at modern office designs. Great for temporary meeting rooms and small projects, the modern tables are easy to assemble and convenient. The space saving Folding Table design was presented at Stockholm Furniture Fair 2010.
Assembling computer desk for presentation
Folding Table, design ideas from Indigo
Space saving furniture design idea
Two office desks, modular furniture design
Contemporary office designs
Stylish and ergonomic office furniture design is one of modern interior design trends. The Italian office desk features beautifully designed legs and has no load-bearing frames. Tables legs are attached directly to the glass top. Elegant and light modern furniture is perfect for contemporary home office designs.
Solid wood furniture, eco style trend for room decor
Unique furniture designideas to recycle car junk yards parts
The office desk top is composed of three thick glass pieces and joined by a single chrome rod. Polished and chrome plated aluminum can be painted black or white. 15 mm (1/2 inch) thick table top is made of tempered glass and is offered in square and rectangular shapes. The rectangular glass top provides a large work surface and brightens up interior design. The space between the floor and the glass desk top is designed to accommodate a few shelves. The price is $5,000.
Modern office furniture design ideas from Meneghello Paolelli Associati, Italy
Luxurious contemporary office furniture design ideas, Kinzo Air collection, Germany
Beautiful floor lamps add charming elegance to contemporary office designs with the glass top table and simple white office chairs. Designed by Meneghello Paolelli Associati, Italy, the office deck seems floating in the air across the room. Italian furniture design combines the beauty, function, style and elegance, offering exclusive furnishings in contemporary minimalist style.
Home Office contemporary design, big concepts for small spaces
Urban home book shelves design, office decorating ideas
Manufactured in Germany by Bau+Art, the contemporary office furniture collection Kinzo Air looks light, lucurious and elegant. Unique furniture design ideas, creative forms and artistic touches make Kinzo Air desk perfect for contemporary office designs with futuristic flavor.
Modern office furniture
Modern home office furniture, desks with hanging office storage shelves
Contemporary office furniture, desks from Design Within Reach, US
Modern home office furniture
Space saving small office furniture design ideas
American company Design Within Reach, www.dwr.com/ sells ergonomic, attractive and elegant modern office furniture, – shelves, office storage cabinets, computer desks and chairs. No sliding shelves for keyboards that would remind of old PC, but a lot of glass and metal are used for innovative and contemporary office furniture design. Hanging office storage cabinets and shelves offer simple. practical and space saving solutions for modern office designs. In a combination with transparent glass table tops the desks look light, very attractive and stylish.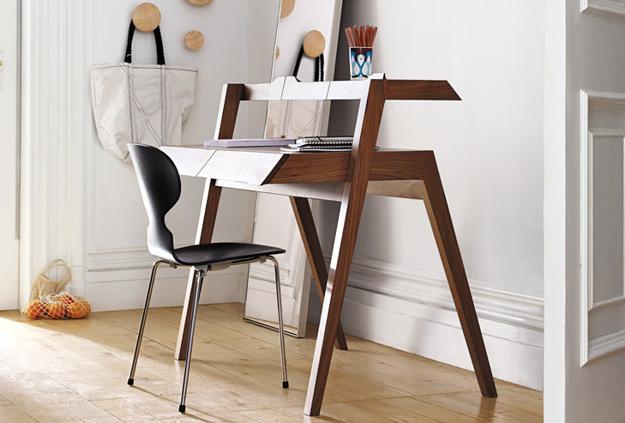 Modern interior design ideas
15 interior design tips to stay healthy in home office
Interior designers present their chair masterpieces
Kids bedroom space saving ideas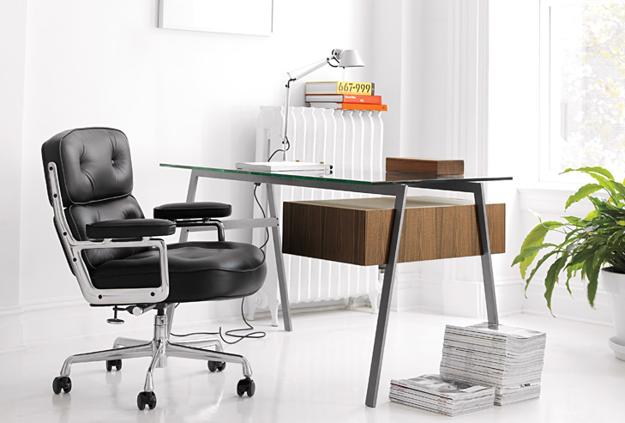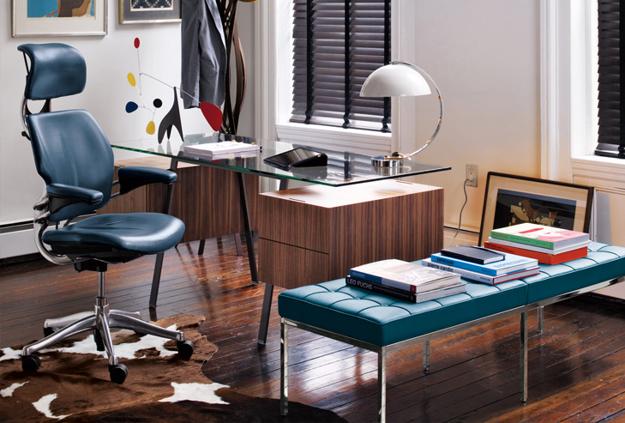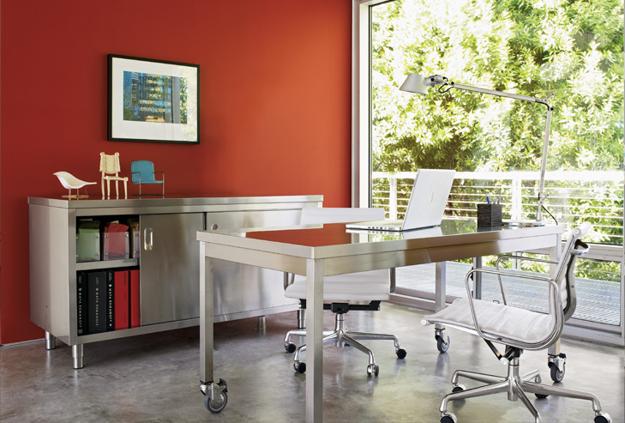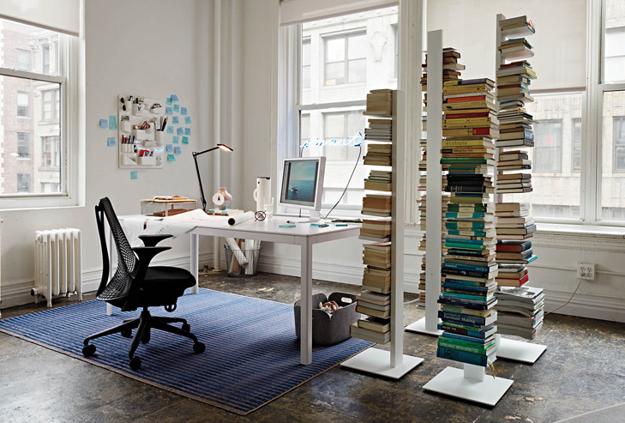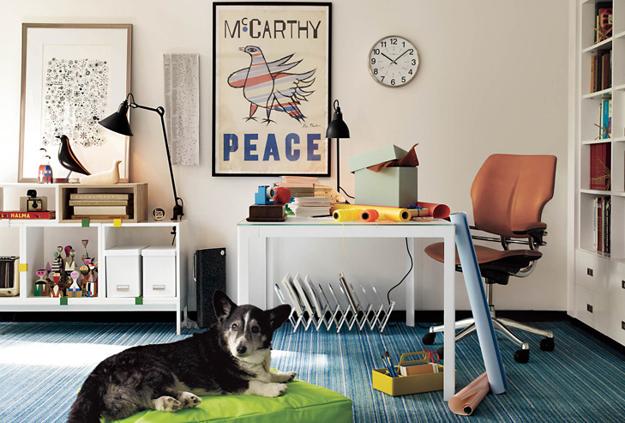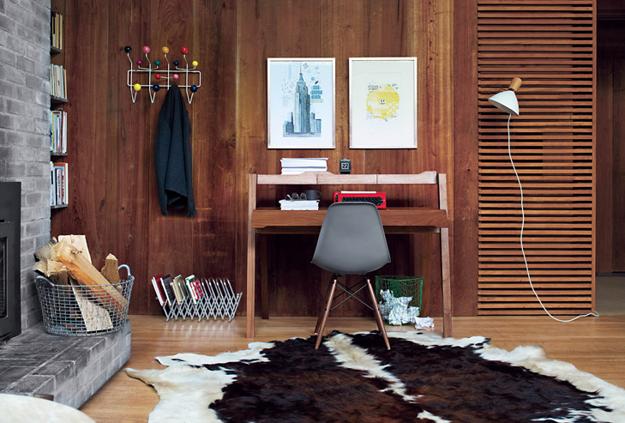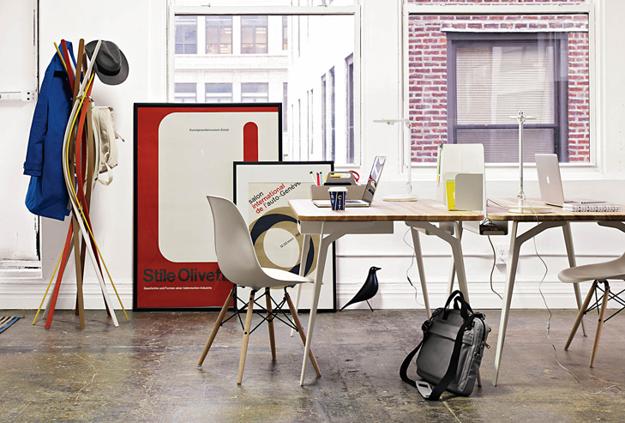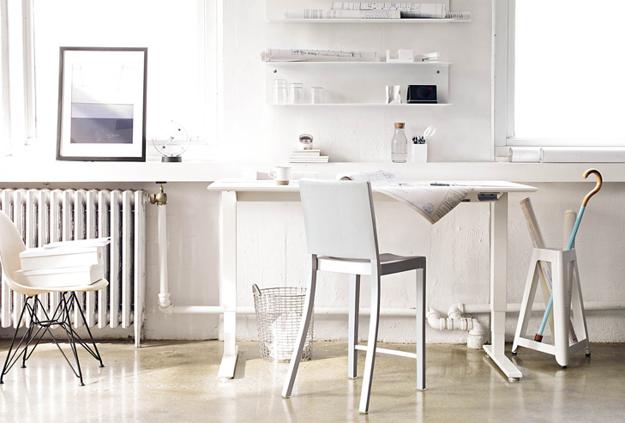 Snowflakes are perfect Christmas decorations and eco gifts that you can make in an infinite variety of sizes and designs. White...
and enjoy free articles sent to your inbox