Interior Designers Present Their Chair Masterpieces, Modern Furniture Design Inspirations

Dining Room

Furniture Accessories

Living Room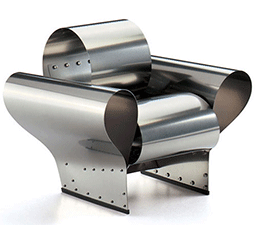 Well Tempered Chair designed in 1986
unique furniture

Contemporary furniture designer Ron Arad presented his works at London's Barbican Gallery. Made of clear plastic, the Well Transparent Chair design is his new creation. The unusual armchairs are made of four bent and bolted together sheets of clear plastic or metal. The Well Transparent Chair looks like the Well Tempered Chairs, developed by Ron  Arad in 1986. That modern furniture design made Ron Arad famous.
In 2002, Ron returned to his living room furniture design ideas and created a new model of modern chairs made of contemporary plastic. He named the second model the Bad Tempered Chair. Now he presented the same technology, but used a different design material, polycarbonate plastic for his transparent armchairs.
The contemporary furniture designer promised to make 100 chairs. Working at this project, he wanted to show a sense of tension in materials, he said. Tension is associated with stretching. If it is what Ron Arad meant, people are going to feel some tension, paying $10K US for his transparent living room furniture which looks like contemporary artwork.
Designer chairs made of plastic and metal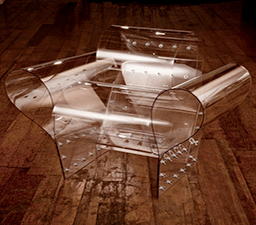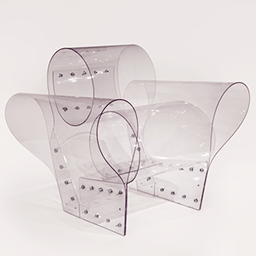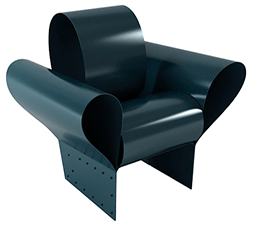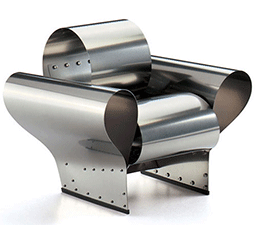 Scandinavian furniture
Contemporary furniture designer from Sweden Monica Forster, www.monicaforster.se/ develops elegant Scandinavian furniture pieces. Her latest wooden chairs are inspired by gracious animals and called Antelope.
The antelope is a term referring to many deer-like animals of Bovidae family, a miscellaneous'group within the family, encompassing the species which are not cattle, sheep, buffalo, bison or goat. The pronghorn is about the size of a goat, standing 3 ft (90 cm) high at the shoulder and weighing about 100 lb (45 kg) Antelopes are beautiful endangered animals.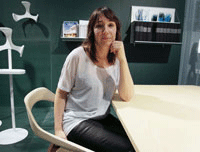 Glowing design idea from the ocean floor
Home design ideas from artistic engineer
They had been nearly exterminated by hunting. They are now protected on reservations, where they have made a good recovery. Antelopes have excellent senses and are alert in order to look out for predators. Most kinds of antelope are fast runners, and escape predators with great leaps. The fastest can reach speeds of about 60 miles per hour (95 km/h).
Antelope is the symbol of quick and gracious movement, durable and light contemporary furniture design. The low-back wooden chairs by Monica Forster look weightless and easy to move around. There is something in the upholstered chairs shape that reminds of antelope, maybe the thin and strong legs.
Home furniture designs for comfortable life, as we understand it
Interior design with lights that change room colors like chameleons
Low-back, comfortable and modern chairs from the Scandinavian furniture designer do not belong to stools or traditional high back dining room chairs, so in this sense the designer chairs are very unique, the Antelope in modern furniture design.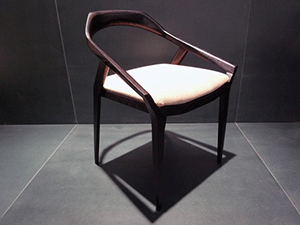 Upholstered chairs, modern furniture design, dining furniture design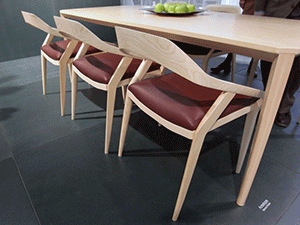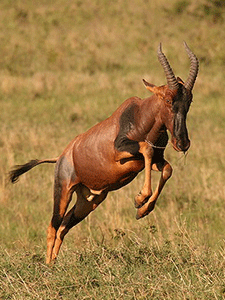 Unique chairs
Pink Bomb chair design for chic decor
Panton Chair design contest winners
Contemporary furniture design, unique chair with hair
Unique vintage furniture design ideas
Contemporary furniture designer Eric Jourdan, based in France, showed his retro-modern chairs collection Harry. Retro chairs are a part of the Ligne Roset furniture collection. The traditional shapes of these modern chairs and sofas make them look like vintage furniture pieces or very contemporary designs, depending on the selected frame and upholstery fabric colors.
Modern sofas from Ligne Roset, living room furniture collection, 2010.
Modern chairs Harry from Eric Jourdan, France
According to the furniture designer, his modern chairs and sofas are a tribute to England, the country where century old traditions peacefully coexist with modern design ideas and developments. England-inspired designer chairs and sofas are a creative combination of old and new, modern and vintage furniture design ideas.
Modern design ideas
Hotel experience in redesigned old planes
Interior design of the year, ideal car for busy women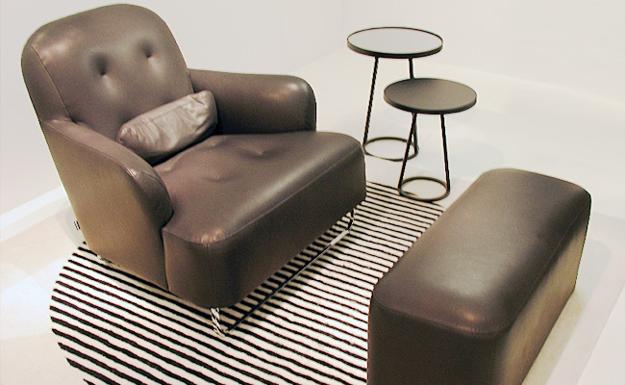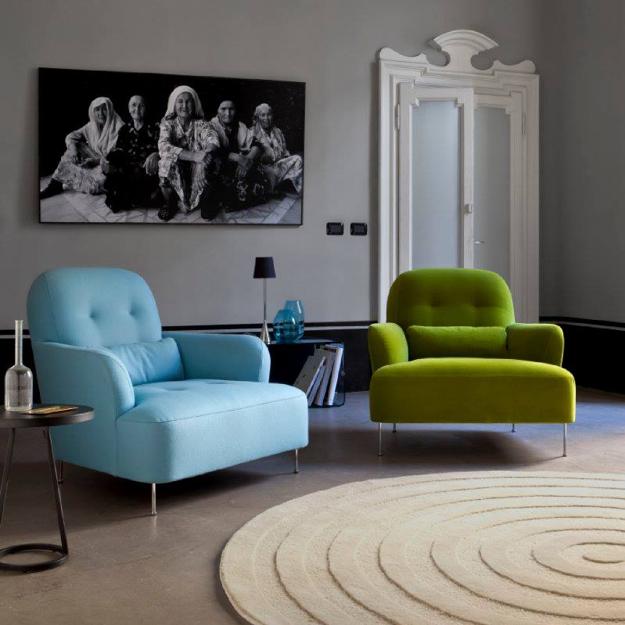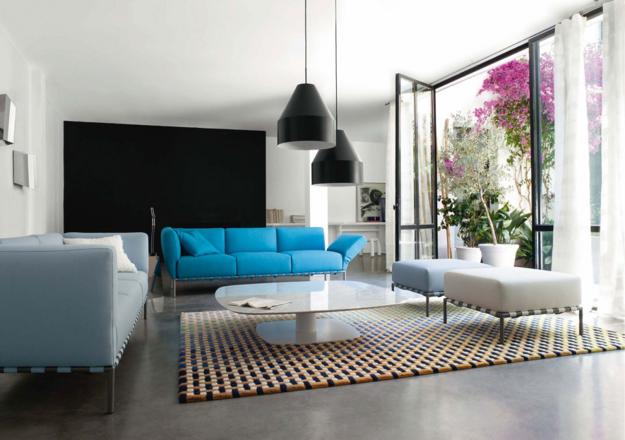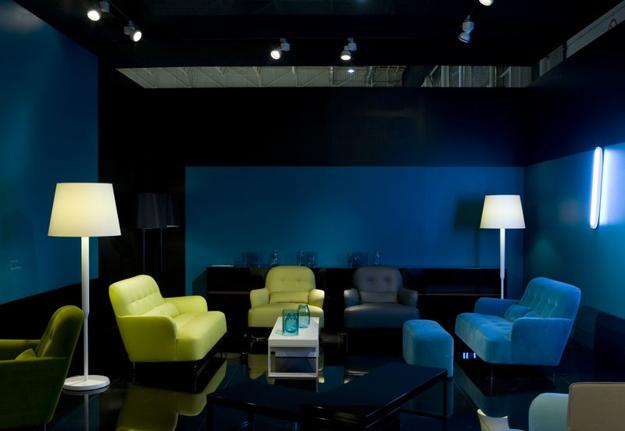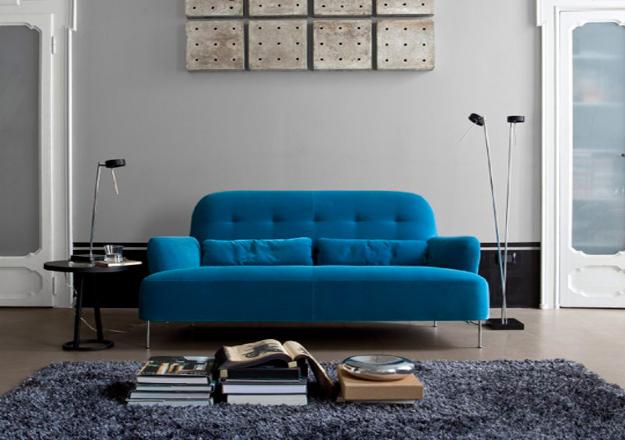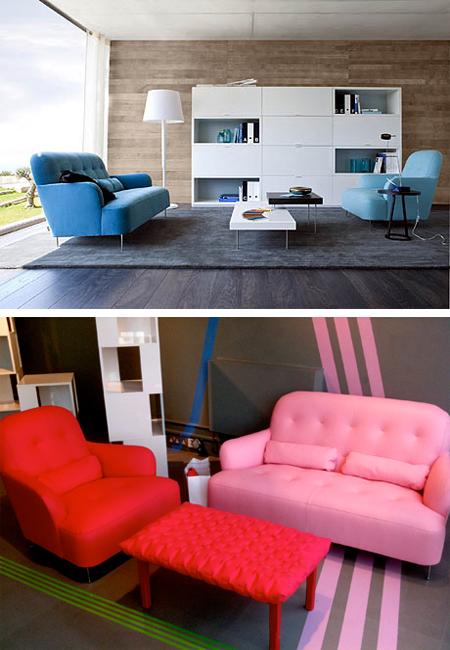 Snowflakes are perfect Christmas decorations and eco gifts that you can make in an infinite variety of sizes and designs. White...
and enjoy free articles sent to your inbox