Attractive Above Ground Pool Designs and Patio Ideas

Decorating Ideas

Outdoor Living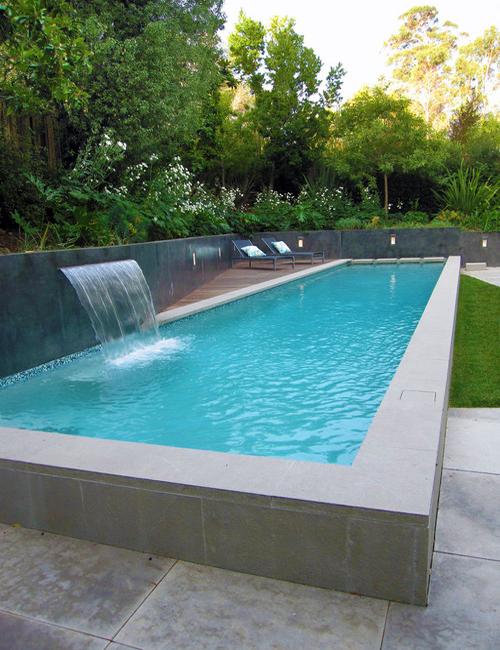 Concrete wall design, above ground pool with watefall and patio
patio ideas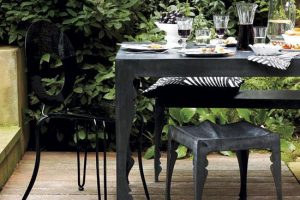 Any pool is an excellent addition to backyard designs. An outdoor swimming pool offers entertainment and recreation. It improves outdoor home spaces and adds a chic look to yard landscaping. If there is not enough space for an in-ground pool, above ground pool designs offer great water features that enhance outdoor living spaces and create terrific focal points for yard landscaping. Check out the collection of outdoor swimming pool designs and patio ideas below. Lushome shows how beautiful these unique water features look in modern yards.
A swimming pool and patio are useful things within your yard, especially if you live in a warm climate. Adding an above ground pool offers numerous landscaping possibilities for sloping areas and small yards. Above-ground pool designs do not limit your choices for designing fabulous backyard designs, and creative patio ideas, outdoor seating areas, plants, and accents allow to celebrate the character of your home. The comfortable seating areas, yard decorations, artworks, crafts, and plants around the pool are fabulous ways to complement your outdoor living spaces and create a harmonious backyard design.
The above-ground pool influences your yard landscaping ideas, but the functional outdoor home design and attractive patio ideas help turn your backyard into the beautiful and inviting place. Here are modern pool patio ideas and above-ground pool designs demonstrating how you can beautify your sloping or small yard and create a connection between your pool area, outdoor seating area, and the house. The space-saving, comfortable patio ideas will help choose the best solutions for your yard and harmonize your outdoor home spaces.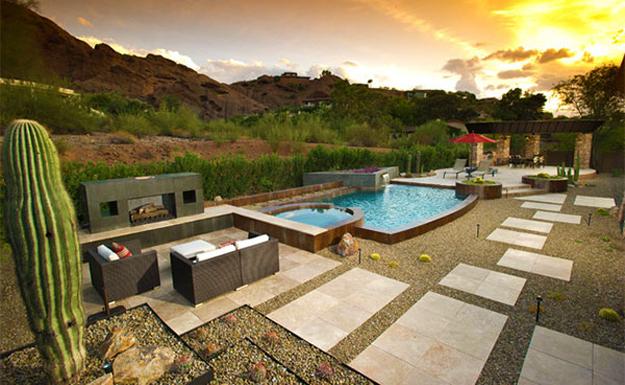 The patio can be small, connected directly to the pool or your house. You can design a seating area that is located right on the edge of the pool using the concrete wall to define the relaxation area. If you have the above-ground pool in place, you can take your seating area design cues from the existing water feature and connect your pool design, seating area, and house design in a harmonious, creative, and comfortable way.
Beach style water features adding a natural feel to backyard designs
20 inspiring pool and patio ideas
Negative edge pool designs merging with yard landscaping
Latest trends in decorating and upgrading swimming pools
Above-ground pools can feature mini-waterfalls, negative edge, and a spa. The raised side of your water feature can be used as a space divider for your seating area for a pleasing and modern look. If you create the design of your patio based on the shape and size of your existing above-ground pool you can achieve the unified and attractive look. The concrete wall can help design a courtyard around the edge of the water basin and create cozy outdoor seating areas. This will not only enhance the pool and patio ideas but also offers space-saving solutions for backyard landscaping and enjoyment of your outdoor living spaces.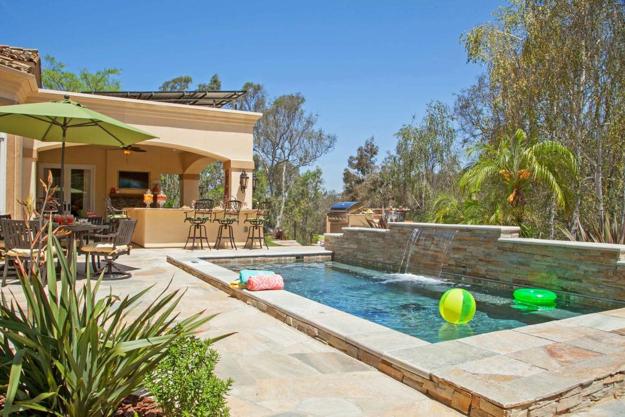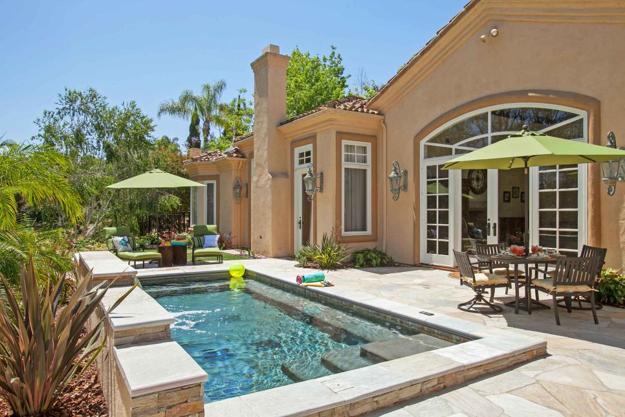 Above-ground pool designs and defined by the pool edge patio ideas are attractive, functional, space-saving, and stylish. There are endless possibilities to harmonize and personalize your sloping yard landscaping and create beautiful patios and pool areas. Get inspired by the above-ground pools and patio ideas to create enjoyable outdoor living spaces and improve the look of your yard landscaping.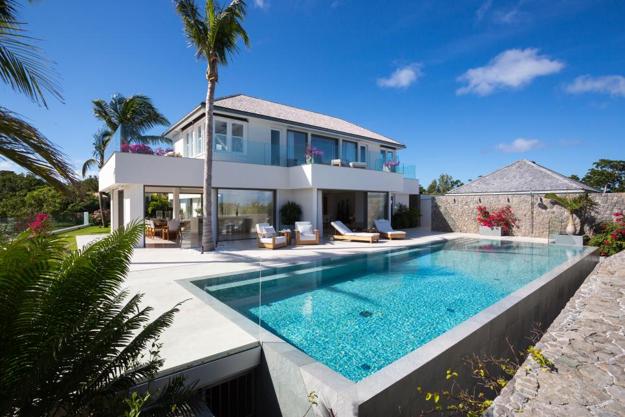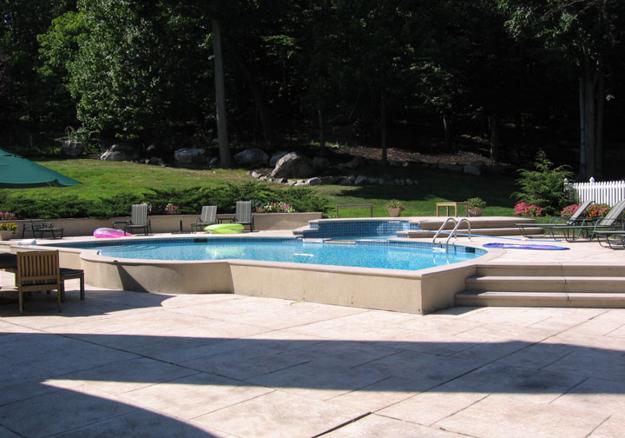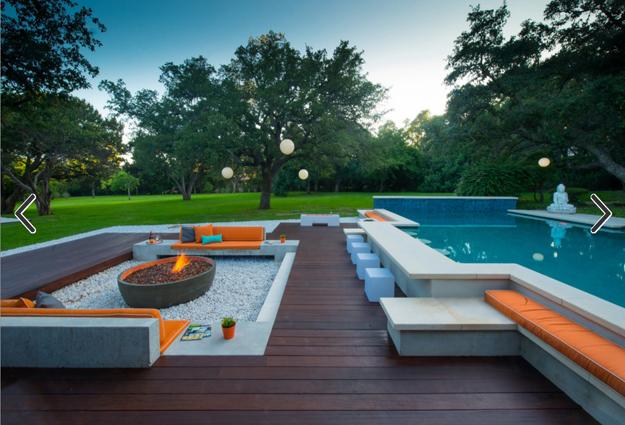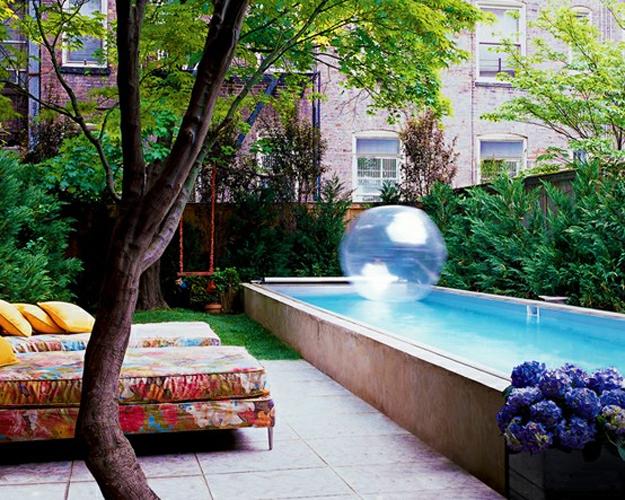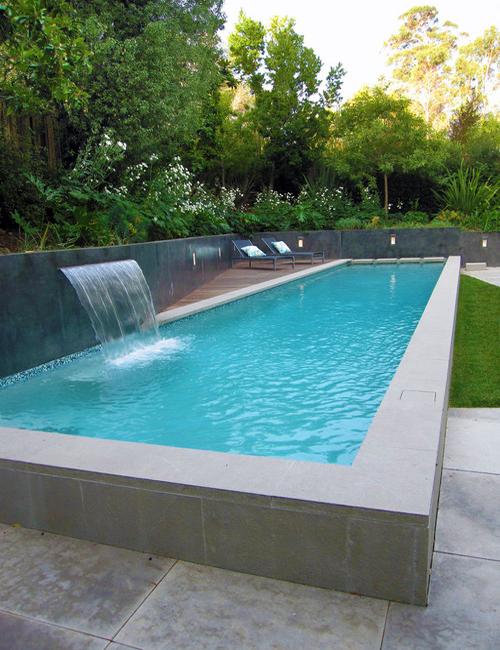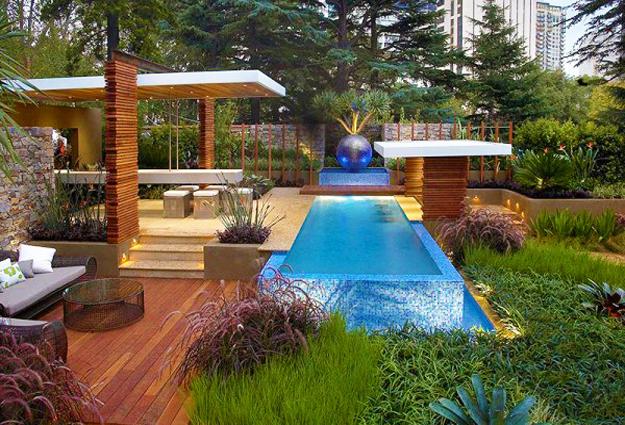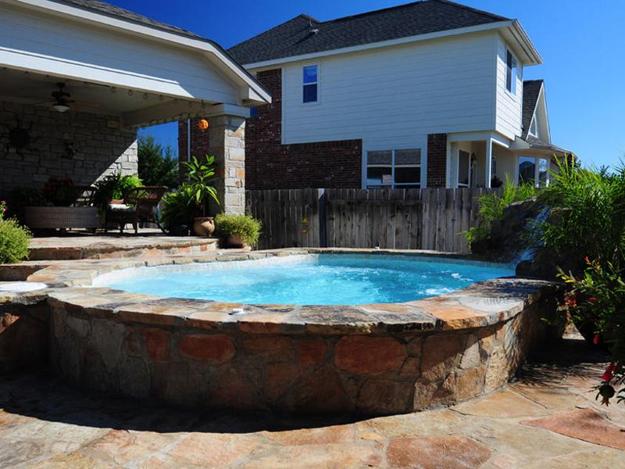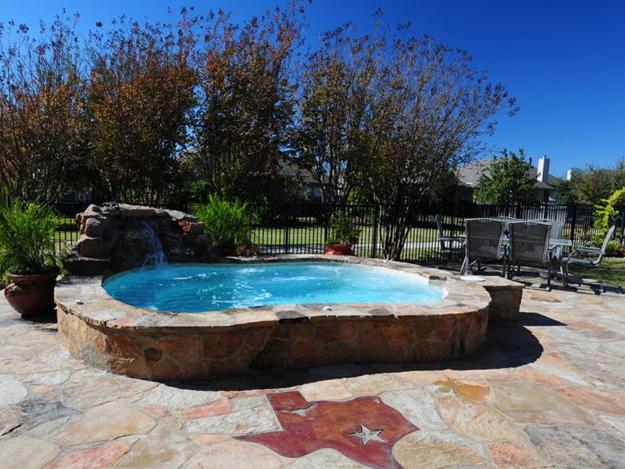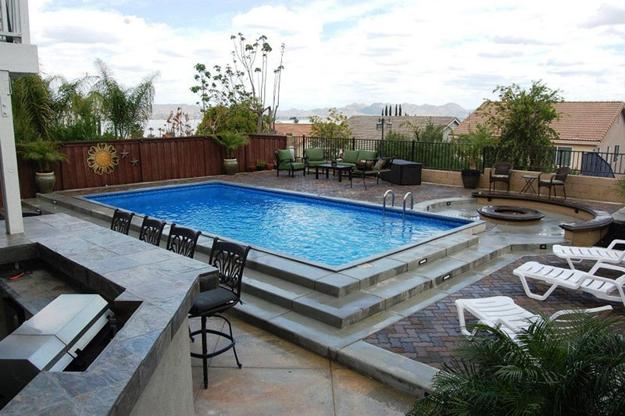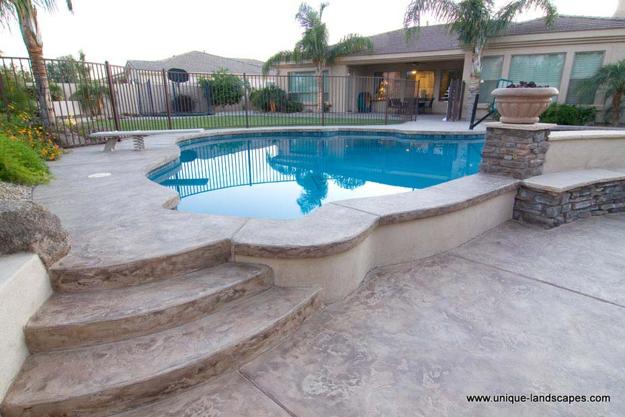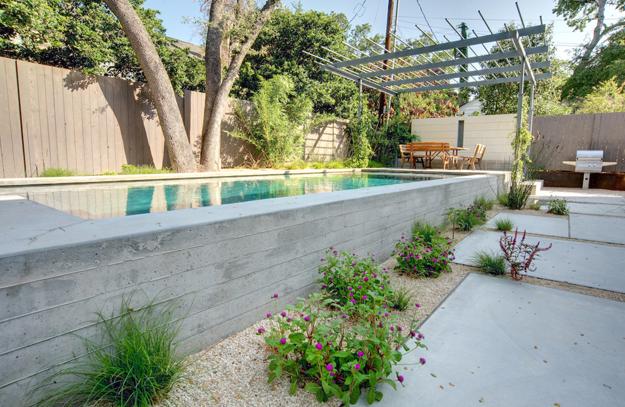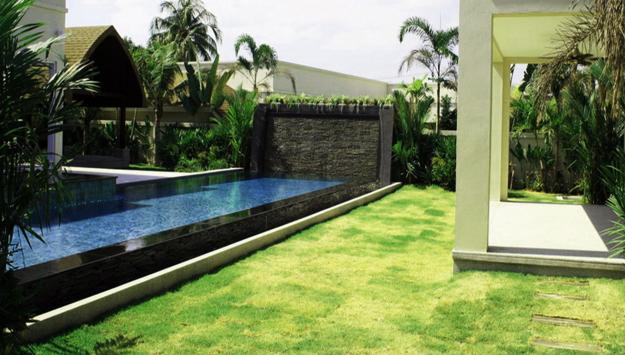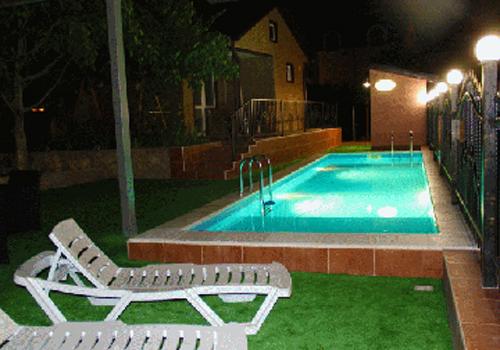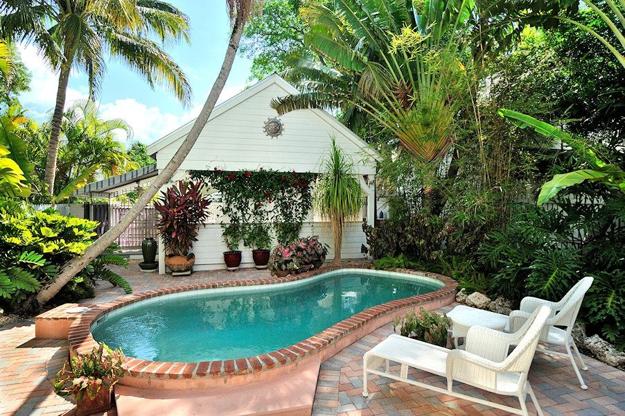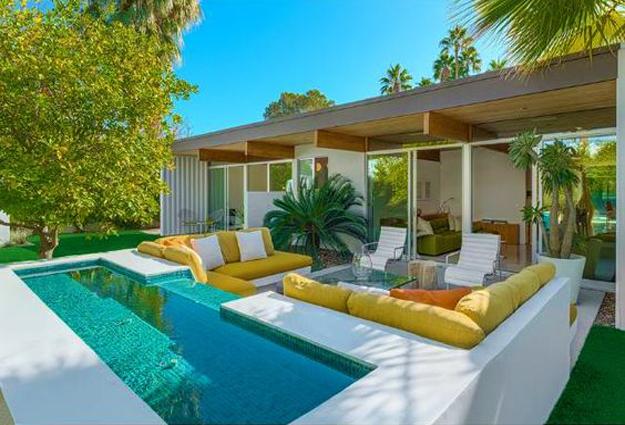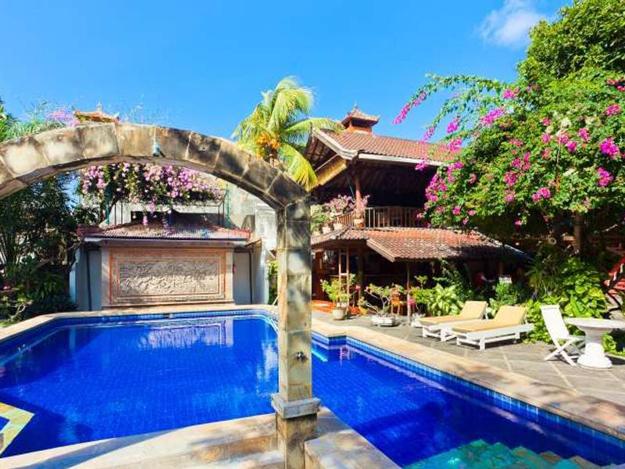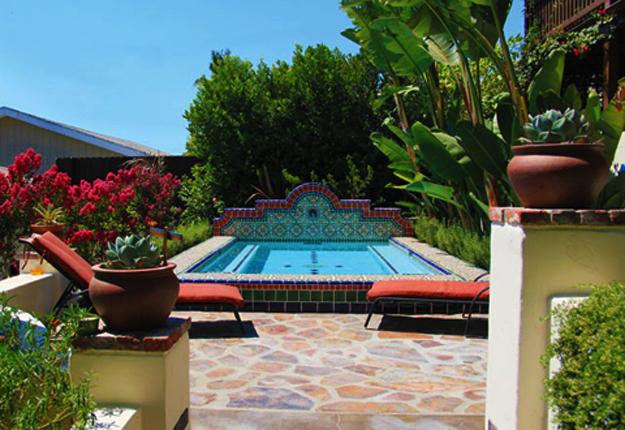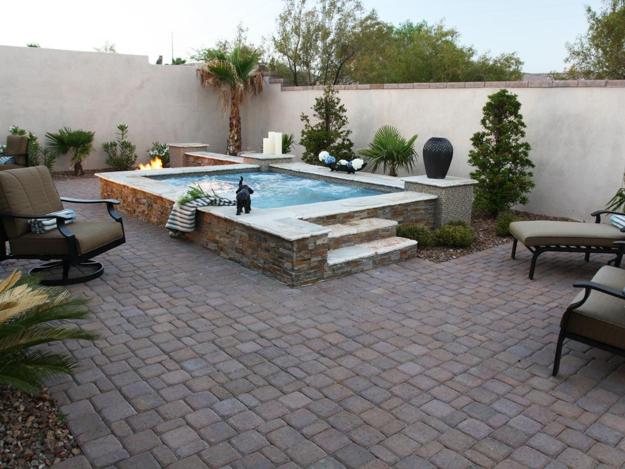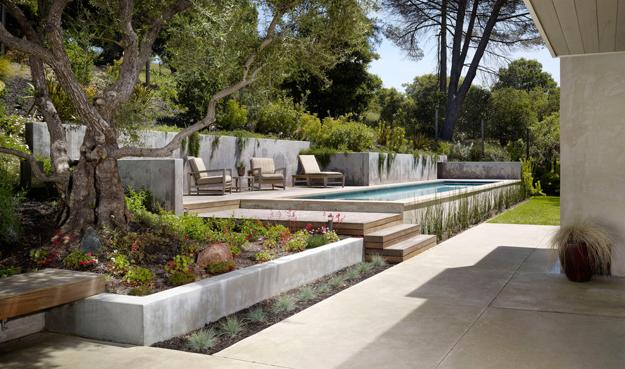 More from landscaping ideas

Outdoor swimming pools built on the hills are spectacular. Envision swimming in the pool perched atop the perfect mountain overlooking the...
and enjoy free articles sent to your inbox